Turks And Caicos Vs. Bali
Turks and Caicos or Bali? Choosing between these two breathtaking destinations can be a tough decision for any travel enthusiast. Each place offers a unique blend of history, geography, beaches, culture, nightlife, cuisine, and costs.
The main difference between Turks and Caicos and Bali lies in their geographical locations and cultural experiences.
Turks and Caicos, located in the Caribbean, offers pristine beaches, crystal-clear waters, and a more laid-back atmosphere, ideal for relaxation and water-based activities. Bali (situated in Indonesia) provides a rich blend of ancient temples, lush landscapes, vibrant arts, and diverse cuisines, offering a more immersive cultural experience.
Travelers seeking serene beach vacations may favor Turks and Caicos, while those seeking a mix of culture and natural beauty may find Bali more enticing.
| Aspect | Turks and Caicos | Bali |
| --- | --- | --- |
| Cost Range for 1 Week | $992 – $4,556 (source) | $196 – $1,700 (source) |
| Location | Caribbean, North Atlantic Ocean | Southeast Asia, Indian Ocean |
| Geography | Consists of 40 islands and cays | Island province of Indonesia |
| Language | English | Indonesian (Balinese, English widely spoken) |
| Government | Overseas territory of the United Kingdom | Province of Indonesia |
| Currency | US Dollar | Indonesian Rupiah |
| Tourism | Popular for luxury resorts and beaches | Known for its unique culture and landscapes |
Whether you're a history buff, beach lover, culture seeker, partygoer, or foodie, both destinations have something special to offer. So, pack your bags and get ready for an unforgettable adventure, whether you choose the Caribbean charm of Turks and Caicos or the captivating allure of Bali.
Enchanting Past and Captivating Landscapes

Picture yourself arriving on the sun-drenched shores of Turks & Caicos, a captivating island nation once inhabited by the Taino and Lucayan tribes, boasting a captivating and diverse history. As you breathe in the salty breeze, you can almost feel the tales of the past enveloping you.
If you're looking for a family-friendly getaway, let me tell you that Turks & Caicos is the perfect destination! You and your loved ones can explore its colonial past, and the beach-side activities are incredibly enjoyable. Additionally, the remnants of the salt industry hold their own fascinating stories waiting to be discovered.
Now, imagine yourself and your significant other on the enchanting island of Bali, surrounded by a 2000-year-old cultural tapestry, perfect for those with a romantic heart. It's like stepping into a fairy tale, where ancient Hindu temples create a magical ambiance for your honeymoon, and the lively local festivals add an extra touch of joy.
But wait, not everyone seeks relaxation—some crave adventures! In Turks and Caicos, the flat landscapes and crystal-clear waters will thrill you, making it a water sports paradise. Exploring the striking coral reefs is an absolute delight! And if that's not enough, just wait until you see Bali! It's an adventurous wonderland with stunning mountains and lush forests, beckoning you to conquer its beauty.
For those who crave luxury, prepare to be pampered like never before. Turks & Caicos offers premium resorts and private villas set against a backdrop of blue waters and sandy beaches. Imagine indulging in gourmet meals, treating yourself to lavish spas, and embracing ultimate beachfront luxury. However, Bali also has something to offer! It's cliff-top resorts and exquisite dining experiences whisk you away into a realm of opulence while you immerse yourself in the island's rich cultural heritage.
So, whether you're a history enthusiast, an adventure seeker, on your honeymoon, or simply seeking luxury, both Turks & Caicos and Bali have everything you need for your dream vacation. These destinations promise intriguing histories, vibrant cultures, thrilling adventures, and the finest comforts. Your very own, unique experience awaits you in these enchanting locales!
Exploring the Mesmerizing Beaches
Here in Turks and Caicos, the soft sands will caress your feet, and the crystal-clear waters will seem to merge with the endless sky. Grace Bay Beach will be the perfect playground for your children, while you and your partner bask in the warm embrace of the sun.
With family-friendly resorts ensuring the kids are entertained, you can relax and unwind without any worries. From thrilling snorkeling adventures to fun-filled paddleboarding, these precious moments spent together will become treasured memories in this heavenly setting.
Now, let's envision a romantic escapade, enveloped in the radiance of love and affection. Bali, known as the island of gods, beckons us with its enchanting landscapes and vibrant culture. Nusa Dua and Seminyak, with their dreamy beaches, set the stage for our love story.
Imagine intimate moments in a beachfront villa, relishing private candlelit dinners with the symphony of the ocean as our background music. Bali's rejuvenating spa treatments will make this experience truly unforgettable. Exploring picturesque water temples and strolling hand in hand through lush rice terraces will create cherished memories for us, brimming with romantic adventures.
For us, the thrill-seekers yearning for adrenaline and excitement, Turks and Caicos have a special treat in store. Snorkeling and diving will reveal a world of wonders beneath the sea, where we'll encounter majestic sea turtles and vibrant coral reefs. And that's not all – exploring the enigmatic Conch Bar Caves will unveil the island's hidden gems.
For the adventurous souls, an eco-tour into the dense mangrove forests will sweep us away with nature's magnificence. Kiteboarding and windsurfing will be our paradise here, gliding across the azure waves and relishing the exhilaration of the wind against our skin.
Lastly, there's us, the luxury seekers, seeking a getaway that pampers and indulges. Bali, with its upscale beachfront resorts, caters to our every desire. Just imagine waking up to the soothing sound of waves, knowing that the day ahead promises ultimate indulgence.
Private infinity pools, world-class spas, and attentive butler services will make us feel like royalty. As the sun sets, we can head to the exclusive beach clubs of Jimbaran and Uluwatu, where luxury meets natural beauty. Bali's upscale shops and galleries will leave us in awe when we wish to indulge our discerning tastes.
Unforgettable Activities and Captivating Attractions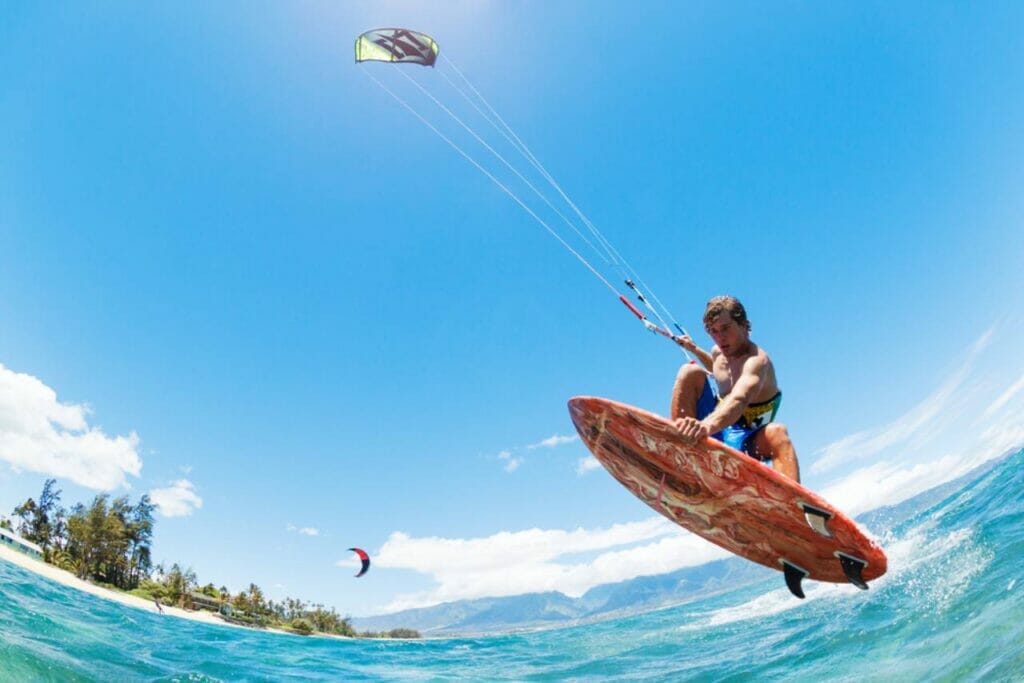 Imagine, you and your family, couples, adventure-loving friends, or even just yourself, basking in the warm embrace of two stunning paradises: Turks and Caicos and Bali. Whether you're seeking an unforgettable family vacation, a romantic escape with your significant other, heart-pounding adventures, or a luxurious pampering, these destinations have got you covered.
In Turks and Caicos, get ready to dive into a world of wonder with your loved ones. Snorkeling in the crystal-clear waters feels like entering a living aquarium, surrounded by colorful fish and mesmerizing coral reefs. And those sunsets! Stroll hand in hand with your partner on secluded beaches, watching the sky turn into a breathtaking canvas of warm hues.
Thrill-seekers, get your heart pumping with water sports like kiteboarding or set off on exhilarating nature trails through lush landscapes. Oh, and did I mention the luxurious resorts and spas that will treat you like royalty? Indulgence awaits!
Now, let's whisk you away to Bali, the mystical "Island of the Gods." Families, prepare to be enchanted by the island's rich cultural heritage. Explore ancient temples like Uluwatu Temple and feel the awe of stepping back in time. Couples, let romance take center stage as you share intimate moments during beachside dinners and savor the seclusion of private villas nestled amidst picturesque scenery.
For adventure seekers, brace yourself for heart-pounding thrills – white-water rafting on the Ayung River and chasing epic sunrises from the summit of Mount Batur. And when it comes to luxury, Bali is all about indulgence. Spoil yourself with world-class resorts, spas, and pampering fit for royalty.
No matter who you are or what you're after, Turks and Caicos and Bali promise an unforgettable vacation, filled with laughter, love, adventure, and relaxation. These tropical heavens are calling, and they can't wait to show you their unique charms and create memories that will stay with you forever. So, pack your bags, and let the journey of a lifetime begin!
Ultimate Guide to Paradise Accommodations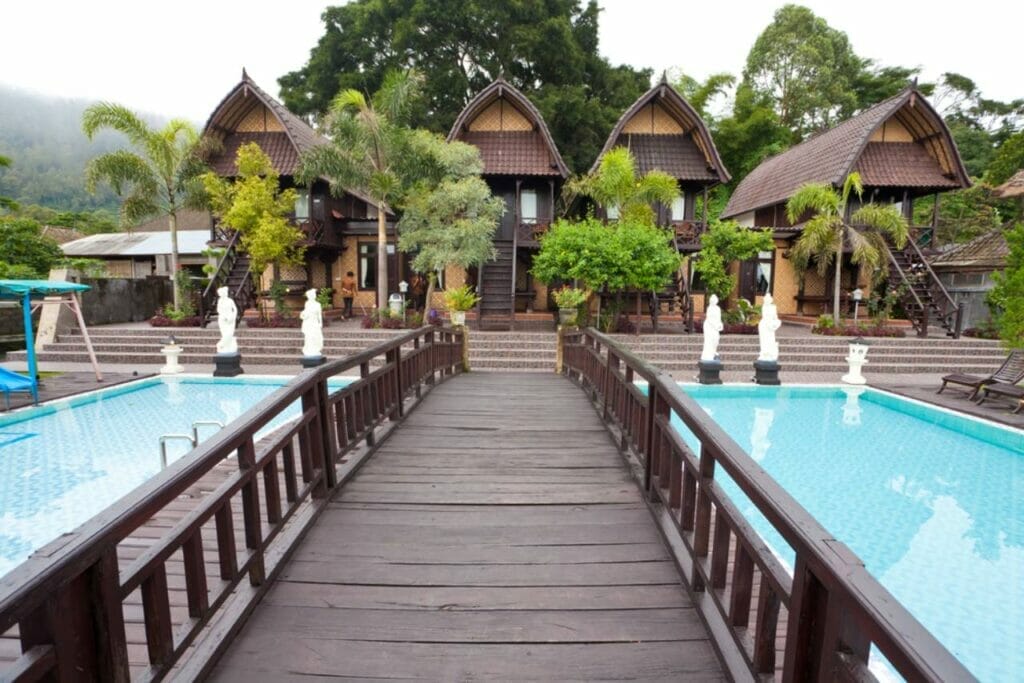 Finding your dream holiday spot can be quite a task, but look no further! Both the idyllic Turks and Caicos and the mystical Bali have unique delights that will certainly mesmerize you. Whether you're planning a family trip, a romantic honeymoon, an adrenaline-filled adventure, or a luxurious retreat, both destinations have a multitude of accommodations that are bound to blow your mind.
First up, let's talk about the Caribbean gem – Turks and Caicos. This place is a traveler's paradise! If a family vacation is on your mind, the Blue Haven Resort will make you feel right at home. Imagine yourself in a spacious suite or villa overlooking the shimmering turquoise waters! Plus, the kids will love the array of water activities, like kayaking and snorkeling, ensuring endless giggles and fun-filled family time.
You'll cherish the intimate suites and private beach access – it's like setting up the stage for your love story. And for those with a taste for the finer things in life, the Grace Bay Club with its oceanfront penthouses and top-tier services will treat you to a royal welcome and an unforgettable stay.
Over on the other side of the globe, we have Bali, the island where nature's beauty meets spirituality. Are you heading there with family or friends? The Andaz Bali has everything you need – from modern luxury to family-friendly amenities. Interconnected rooms and child-friendly services make this place a hit with families.
Honeymooners, get ready to fall in love all over again at the Viceroy Bali. Its luxurious suites and captivating views of verdant landscapes and the Indian Ocean will take your breath away. Adventure junkies, brace yourselves for a thrilling ride with activities like white-water rafting and hiking Mount Batur.
For those who desire the ultimate luxury experience, the Bulgari Resort Bali is the epitome of opulence. Its cliff-top villas and the stunning infinity pool overlooking the ocean will have you feeling like you've stepped into a dream.
In a nutshell, whether you're smitten by the Caribbean charm of Turks and Caicos or enchanted by Bali's exotic beauty, you're in for a treat. Both these places cater to every whim and fancy. So, what are you waiting for? Pack your bags and set sail for the vacation of your dreams in one of these phenomenal destinations!
Unveiling the Best Tours in Turks and Caicos and Bali
Hey there! Let me introduce you to two excellent locations: Turks & Caicos and Bali, if you're planning a wonderful holiday with your family, as a newlywed couple, or as an adventure-seeking individual.
A piece of the Caribbean paradise with something for everyone is Turks & Caicos. Families will love the exciting tours offered by the Turks Tour Company, taking you on snorkeling adventures to explore colorful coral reefs and meet playful marine creatures.
If you're on your honeymoon, Caicos Dream Tours will make your romantic getaway even more special with private sunset cruises and intimate beach picnics. For the adrenaline junkies, Caicos Catalyst Charters & Excursions has got you covered with thrilling activities like deep-sea fishing and paddleboarding in hidden coves.
Let's now discuss Bali, also referred to as the Island of the Gods. This magical destination offers a blend of rich culture and breathtaking landscapes. Families can have a blast with Bali Golden Tour, visiting ancient temples and playing with adorable monkeys in Ubud's Monkey Forest.
Honeymooners can enjoy romantic dinners under the stars and relaxing spa retreats through Bali Tours & Activities. And for the adventure seekers, Bali Aga Tour will take you on heart-pounding white-water rafting and trekking expeditions to stunning waterfalls and the magnificent Mount Batur for a sunrise like no other.
Deciding between these two paradise destinations might be a tough choice, but rest assured that both offer amazing experiences.Turks & Caicos is the place to go if you're searching for a tranquil Caribbean getaway with stunning beaches and crystal-clear waters. Bali will win your heart, though, if you're eager to immerse yourself in a rich cultural experience with beautiful scenery and age-old traditions.
And, of course, if you're after an upscale and lavish vacation, both destinations have luxurious options to pamper you. Turks and Caicos boasts high-end resorts and private villas, while Bali offers exclusive helicopter tours and opulent yacht charters.
FAQ
What Caribbean island is similar to Bali?
There isn't a Caribbean island that is exactly similar to Bali in terms of its unique blend of Hindu-influenced culture, ancient temples, and diverse landscapes. However, the Dominican Republic comes closest to offering a mix of stunning beaches, mountainous regions, and a vibrant local culture with traditional dances and music.
Is Turks and Caicos a luxury destination?
Yes, Turks and Caicos is widely regarded as a luxury destination. The islands boast a plethora of high-end resorts, upscale dining options, and luxurious amenities. With its pristine beaches, crystal-clear waters, and exclusive private villas, Turks and Caicos attracts discerning travelers seeking a premium Caribbean experience.
Why is Turks and Caicos so popular?
Turks and Caicos has gained popularity due to its unspoiled natural beauty and world-class beaches. The archipelago's stunning turquoise waters, white sandy beaches, and vibrant coral reefs make it a sought-after destination for snorkeling, diving, and water sports enthusiasts. The tranquil atmosphere, upscale accommodations, and friendly locals add to its allure, making Turks and Caicos a popular choice for those seeking a luxurious and relaxing Caribbean getaway.