St. Thomas vs St. Lucia (2023 Comparison
Honeymooners, couples, and even friend groups often choose the Caribbean. But not all island vacations are alike in experience and cost. St. Thomas and St. Lucia islands are two of the best stays that offer nature attractions and beach access, among other perks. But which one is better?
The main difference between St. Lucia and St. Thomas is that St. Lucia is better than St. Thomas in terms of the cost of the stay, variety of attractions, and public transport access. St. Thomas has more beaches and a better honeymoon atmosphere, though, which makes it a relatively mainstream option.
Category
St Thomas
St Lucia
Cost Range for 1 Week
$2,539 (Solo)
$4,560 (Couple)
$1,871 (Solo)
$3,360 (couple)
Transportation
$1/bus ride
$2.5 to $8
Notable Attractions
The Honeymoon Beach, Pirate Treasure Museum, Secret Harbor, Mountain Top, 99 Steps
The Pitons, Marigot Bay, Anse Chastanet Marine National Park, Tet Paul Nature Trail, Soufrière
Weather
Tropical weather with enough sun to bask in during the daytime. Nights are tolerably cooler than days.
Relatively temperate climate with plenty of sunlight during the daytime and enough tree cover and breeze for a cool evening stroll.
Food and Drink
Johnny Cakes, Specialty Seafood, and Caribbean Cuisine alongside tourist-friendly American food.
A mix of European, American, Indian, and Caribbean cuisines. With a heavy emphasis on fritters and seafood.
Honeymoon Recommendations
The Ritz Carlton St. Thomas, Secret Harbor Beach Resort, Grand Bay Resort
Couples Snorkeling at Anse Chastanet Marine National Park, Hotel Chocolat, Jade Mountain Resort
Activities for Kids
Visit the Coral World Ocean Park, take in the views from the Mountain Top observation point, and check out the Virgin Islands Children's Museum
Take a stroll in the Diamond Botanical Gardens, visit the Treetop Adventure Park, have a family adventure at the Splash Island Water Park
Nature Attractions
Beaches, including the honeymoon beach, mermaid's chair, Lindquist Beach, and Magens Bay Beach.
Nature trails, including Tet Paul Nature Trail, Gros Piton Nature Trail, and Des Cartier Trail. The island also has beaches like Sugar Beach and Marigot Bay Beach.
St. Thomas is a beach-view paradise with all the trappings of a beach-adjacent honeymoon destination. The island has over 40 beaches! You will find beaches commodified entirely by major brand hotels as well as completely open. There are plenty of places to laze around, sunbathe, and swim. But if you can get bored of doing the same thing in different locations, you might not want a long stay at St. Thomas.
St. Lucia can accommodate long stays with a variety of attractions and places to visit, but it is comparatively more crowded. St. Lucia has a nature reserve and multiple trails to hike and take in scenic views. If you want to laze around and enjoy the sun at a beach of your choice, St. Lucia can deliver that experience too. Its roster of beaches, however, is limited.
Cost of Stay
St. Thomas beats St. Lucia in cost of stay simply by virtue of competition. Hotels in St. Thomas are relatively cheaper, and when one factors in the daily price of food, the per-head cost adds up to $2,539 per week, which is nearly $600 higher than the cost of living in St. Lucia. This difference is further emphasized when one travels with a partner. You can save more than $1000 per week by taking a couple's trip to St. Lucia instead of St. Thomas.
Transportation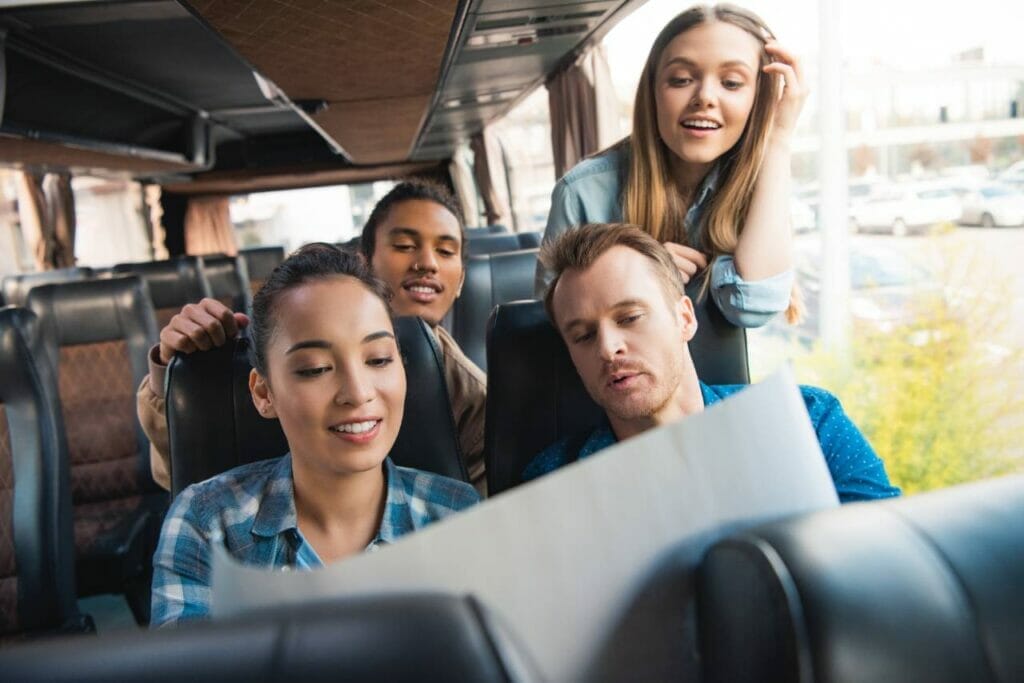 St. Thomas has a crowded public transport system with limited routes. It costs $1 to take the bus from any point in St. Thomas to any point the bus goes to. In contrast, St. Lucia has a more extensive public transport network that covers more popular spots. You'll need private transport more often in St. Thomas than in St. Lucia.
Things To Do
When it comes to notable attractions, St. Lucia offers a wider variety of things to do. Both islands have beaches and marine views. But St. Lucia's tree-covered trails and peaks offer something besides sunbathing.
If you go to St. Thomas Island, you can visit the Pirate Treasure Museum to marvel at the fascinating history of marine travel. You could also visit the Mountain top, which is the highest peak on the island, and take in its scenic views. But aside from this, everything else that the island offers is a romantic opportunity to lay back and chill in an aesthetic location.
On St. Lucia's Island, snorkeling is a popular activity, and instructors are available to help out novices. It can be a fun and novel activity for many visitors. If you don't like trekking, then the rest of what this island offers will not be as engaging. But if you love nature and greenery, you'll find plenty of it there. Moreover, you'll find plenty of beaches in St. Lucia.
That said, the vibe of St. Thomas's beaches is more romantic, and the island seems to be geared toward receiving couples and honeymooners. St. Lucia has more solo tourists and buddy groups, which changes the social atmosphere regardless of the attraction you pick to fill your day.
Honeymoon-Friendliness
As mentioned earlier, St. Thomas has a better honeymoon atmosphere across its tourist destinations. However, that doesn't mean St. Lucia doesn't have its romantic spots. St. Lucia's honeymoon-friendly hotels are usually small boutique ones, whereas most hotels, big and small, on St. Thomas expect honeymooners. Therefore, St. Thomas beats St. Lucia in terms of the commercial honeymoon experience.
Food and Drink
St Lucia's food and drink aren't too different from St. Thomas's cuisine because of the American, British, and Indian influences that are prominent on menus on both islands. That said, St. Lucia has more of an individual identity compared to St. Thomas, where the Caribbean flavor takes more of a backseat, and commercial dishes are more widely available.
Which island is better, then, depends on whether you like to find familiarity in the new places you travel to, or you seek to explore culinary delights native to your destination.
You should go to St. Lucia if you want to find authentic Caribbean food with ease. At St. Thomas, you can find native food spots but will have to work a little more to find them.
Nature Attractions
Both islands have plenty of nature attractions but different ranges of variety. St. Lucia has peaks, tree-covered trails, and beaches with clear marine views. St. Thomas has plenty of beaches, big and small. Some are popular, and others are better hidden.
If you like to take in scenic views, then St. Lucia will give you the biggest bang for your buck. And if you've lived long enough in a land-locked state to never get tired of the beach, you can opt for St. Thomas, where almost everything worth doing is tied to a beach.
St. Thomas or St. Lucia: Where Should You Go?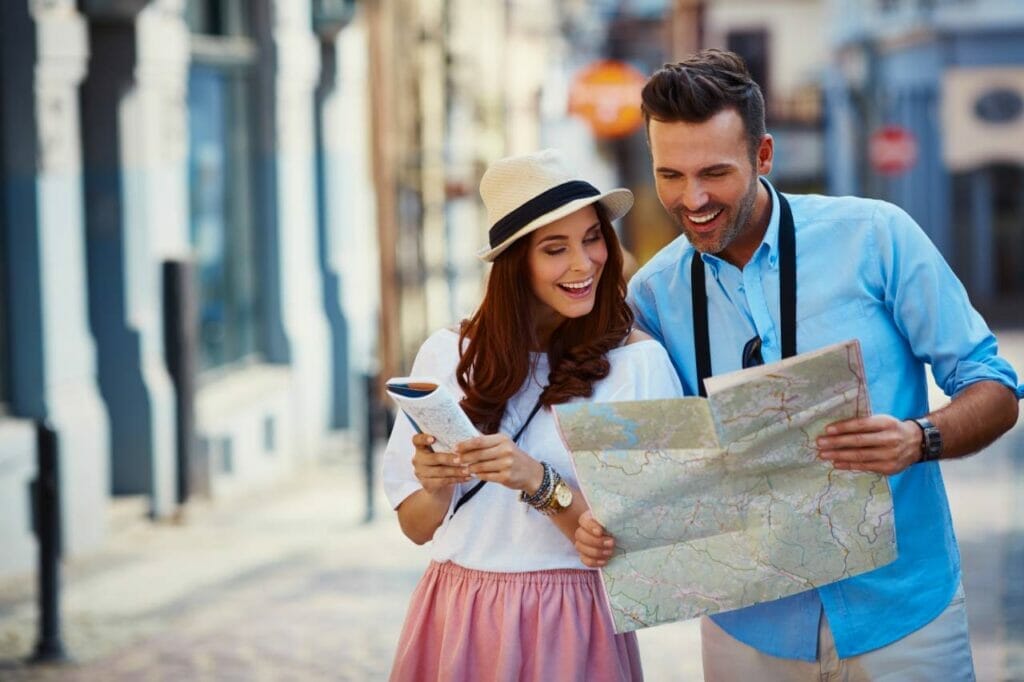 Both St. Thomas and St. Lucia are comparable to an extent. You'll find beaches on both islands, and you can visit peaks for scenic photography regardless of which destination you choose.
However, both islands cater to different types of tourists and have enhanced their service economy to suit their respective visitor bases. Knowing which island will accommodate your interests better will help you have a better experience.
Here are a few intent-based recommendations as to which island will be better for you:
Visit St. Thomas if you love beaches – St. Thomas is the better among the two when it comes to beaches. You will have the chance to hang out on beaches with varying scenic surroundings.
Visit St. Lucia if you rely on public transport – Tourist destinations aren't the ideal spots to jump into private cabs, which is why many people feel safer on buses. St. Lucia's public transport is more robust and tourist-friendly than St. Thomas.
Visit St. Thomas if you're looking for a classic honeymoon – St. Thomas is a honeymoon haven with most restaurants offering couples' specials and plenty of street photography opportunities. Its beaches are peppered with couples freshly in love.
Visit St. Lucia if you want to save money – You can find beaches and romantic locations in St. Lucia and pay $1000 less for your hotel and food combined. If you're on a budget, choose St. Lucia instead of St. Thomas.
Things To Pack Before Your Trip
Regardless of the destination you choose, don't forget to pack up the essentials that are marked up by 1000% on island destinations. Here are our top recommendations for things to pack up before going on an island vacation:
Biwisy Men's Swim Trunks – Whether you're on an island with 15 beaches or on one with 40 beaches, you'll need swim trunks. This is a must-have for men, with a 4.6-star average rating on a 5-star scale.
Tifflake Beach Straw Hat – This ladies' straw hat is reasonably priced and is an aesthetic accessory with a functional benefit. To keep the sun from your eyes, grab this straw hat, so you don't have to overpay for it on the island.
Neutrogena Ultra Sheer Water-Resistant Sunscreen Lotion – Regardless of whether you're a man or a woman, you need sunscreen when you visit an island for a vacation. This is an SPF 70 sunscreen that doesn't wear off when you swim or sweat, which makes it ideal for a St. Thomas or St. Lucia trip.
Recap: St. Lucia vs St. Thomas Comparison
St. Thomas and St. Lucia islands both have beaches and peaks for sunbathing and hikes, respectively.
However, St. Thomas is more beachy, while St. Lucia has deeper water activities and a broader roster of hiking opportunities.
St. Thomas is the more romantic destination, while St. Lucia is cheaper with better public transport, more things to do, and its fair share of beaches.