St. Lucia vs Turks and Caicos (2023 Comparison)
The Caribbean is perceived as inherently romantic and relaxing. Islands in this region are warm and boast serene beaches and clear blue waters alongside well-serviced hotels and tourist activities fit for couples and solo travelers. St. Lucia is a popular tourist destination in this region, as is the Turks and Caicos belt.
The main difference between Turks and Caicos vs St. Lucia: Turks and Caicos are better than St. Lucia in the variety of things to do, but St. Lucia has a reliable public transport system, is cheaper for honeymooners, and has beaches and trekking trails. Both island territories have similar climates and food, alongside an abundance of marine views.
Category
St. Lucia
Turks and Caicos
Cost Range for 1 Week
$1,871 (Solo)
$3,360 (couple)
$1,835 (Solo)
$3,671 (Couple)
Transportation
$2.5 to $8 (bus)
$28 to $34 (private)
$19/day (private)

Notable Attractions
Soufrière, The Pitons, Tet Paul Nature Trail, Anse Chastanet Marine National Park, Marigot Bay
Snorkeling Cruise, Wetland Paddleboarding and Kayaking, Spot sharks in clear blue waters, Grace Bay Parasailing, Scuba diving in West Caicos Marine National Park
Weather
Template Carrebian climate with plenty of daytime sunlight and relatively cooler nights.
Harsh sunlight during midday but comparatively cooler nights. Evenings and mornings are best for sun-soaking.
Food and Drink
From seafood fritters to entirely American cuisine, the island has something for everyone. The island's native cuisine is more prominent and at the forefront.
Almost identical to the food in St. Lucia. Seafood fritters, Boiled fish and grits, and Lobster are popular dishes. American cuisine is also available.
Honeymoon Recommendations
Couples Snorkeling at Anse Chastanet Marine National Park, relax at Jade Mountain Resort, a stay at Hotel Chocolat
Horseback Riding at Long Bay, shop at Grace Bay, stay at The Palm Turks and Caicos, check-in at the Zenza Hotel, book a Couples Free Diving Experience at The Wall
Activities for Kids
Have a family adventure at the Splash Island Water Park, take a stroll in the Diamond Botanical Gardens, visit the Treetop Adventure Park
Take the kids to The Provo Ponies Stable, check out the view from the lighthouse, or engage in water activities at the beach
Nature Attractions
Beaches, tree-covered trails, and hiking routes leading up to peaks are the top nature attractions.
Clear turquoise waters, broad sun-soaked beaches, and rocky peaks with marine views are the top nature attractions.
St Lucia island is a tourist destination with over 50% visitors from the US. It is ideal for long stays as it offers a variety of experiences, including a drive-in volcano and several hiking trails. Its tourism is more nature-driven than a few other virgin islands. It has a nature reserve, scenic drives, and a robust public transport system that can take you from destination to destination.
Turks and Caicos Islands are considered a top sunny tourist destination. The tourist experience at the Turks and Caicos is quite diverse but mostly centers around the clarity of its water and the sandy beaches that pepper their coasts. These Islands offer experiences ranging from snorkeling to shark-spotting but also have luxurious beachside hotel stays for honeymooners.
Cost of Stay
St. Lucia has a comparatively lower cost of stay than Turks and Caicos for couples. With the cost of a St. Lucia solo stay being around $1,871 per week, the Turks and Caicos are cheaper for individual tourists as their weekly stay cost is $1,835.
A couple will spend $3,360 for a week-long hotel stay at St. Lucia while running up a $3,671 tab for the same period staying at the Turks and Caicos. The couple's stays in St. Lucia seem slightly cheaper due to relatively lower demand in couples' suites compared to the Turks and Caicos.
Transport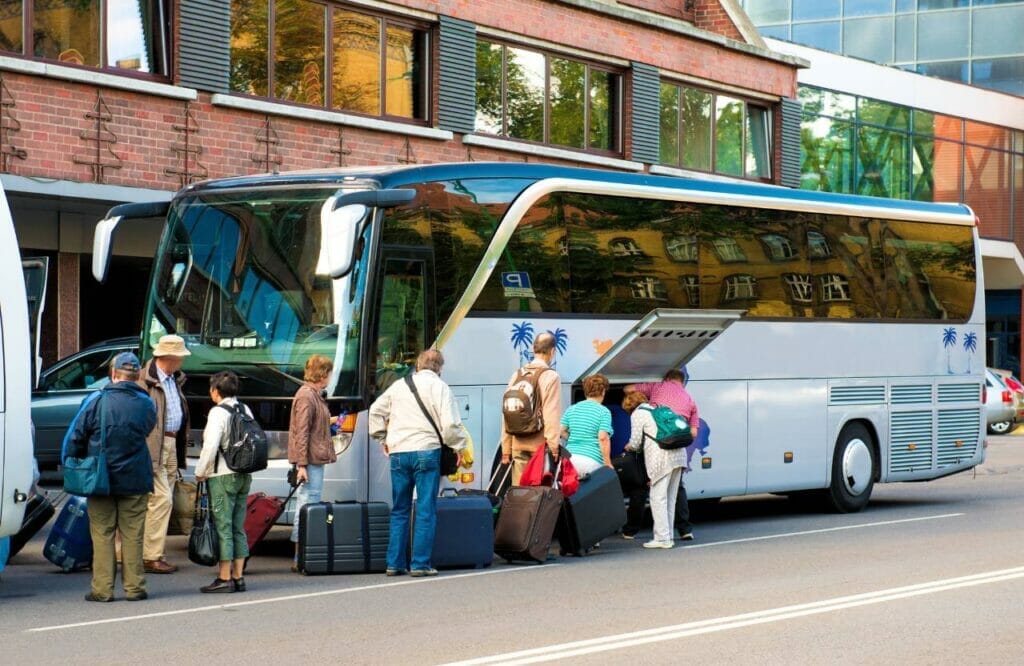 St. Lucia has better public transport than Turks and Caicos because the Turks and Caicos don't have public transport. However, private taxis are much more expensive in St. Lucia. You will spend no more than $19 a day cabbing around Turks and Caicos. But when you consider St. Lucia's $2.5 to $8 bus fare, you can forgive its higher taxi tabs that can run up to $34 per day.
Some tourists avoid cabs for safety reasons, and if you, too, don't want to be alone in a car with a stranger, then Turks and Caicos might not be the best vacation spot for you. But if you dislike waiting for buses, then St. Lucia will end up being more expensive.
Attractions / Things to Do
St. Lucia has more hiking opportunities compared to the Turks and Caicos, but it doesn't have as many underwater adventures. The island offers a drive-in volcano experience to contrast the Turks and Caicos 4X4 rocky peak climb. Both destinations have snorkeling and diving experiences, and you can hike across trails like the Tet Paul Nature Trail on St. Lucia and Juniper Hole on the Turks and Caicos.
Does that mean both destinations are at a tie for things to do? Not really. The Turks and Caicos have a more active roster of things like horseback rising in shallow waters, parasailing over the bay, and free diving alongside snorkeling and scuba diving. If you plan to engage in these activities, then the Turks and Caicos are obviously better than St. Lucia. But most tourists engage in relatively limited experiences in which both destinations are fairly similar.
Nature Attractions
St Lucia's natural attractions are its beaches, volcano, and tree cover, while the Turks and Caicos boast their turquoise waters, different depths that enable paddleboarding and free diving, rich marine life including sharks, and rocky peaks that can be conquered on rented jeeps.
The breadth of natural attractions on the Turks and Caicos beats St. Lucia, but St. Lucia has better green cover and trekking experiences.
Honeymoon-Friendliness
St. Lucia is more honeymoon-friendly than the Turks and Caicos, which are more active destinations for couples. If you want a really active honeymoon where you do much more than hang out at the beach, then you'll like a stay at the Turks and Caicos. There is definitely a higher demand for couples' suites on the Turks and Caicos.
It seems like a better anniversary vacation destination, though. If you want your honeymoon to be a relaxing experience with scenic views but not too much to distract you from your company, then St. Lucia is a better and cheaper option.
Turks and Caicos vs St. Lucia: Which Destination Should I Visit?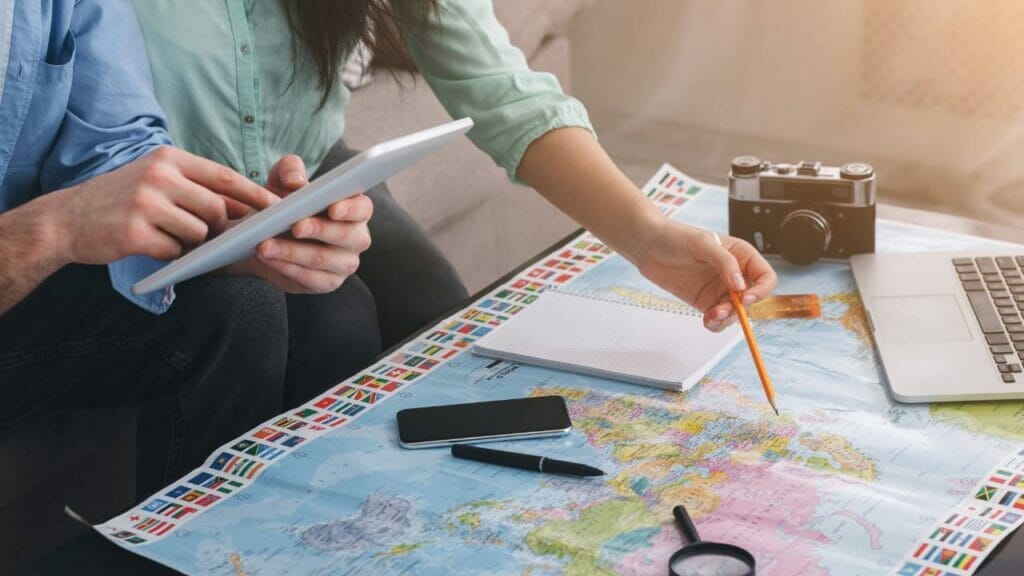 So far, we have compared St Lucia and the Turks and Caicos based on various factors like transport and things to do. You might already have an idea regarding which territory matches your temperament and interests. In this section, you'll be able to confirm whether St. Lucia or The Turks and Caicos are better for you.
Visit Turks And Caicos If You Want To Party!
While the Turks and Caicos aren't branded as a party destination, its expensive beaches and nightclub scene are geared towards filtering out the introverts and encouraging the boozing extroverts. It is a great place to meet people, whether it is on group adventures or at parties. St. Lucia, on the other hand, is green to a fault where the party scene takes a backseat.
Visit St. Lucia If You Love Nature
While the Turks and Caicos Islands have more things to do in nature, St. Lucia has better-reserved nature as well as a great nature reserve. Almost every hotel room with a window has a view worth admiring. And above all, it has a social atmosphere of a shared appreciation of nature.
Visit Turks And Caicos As An Outgoing Couple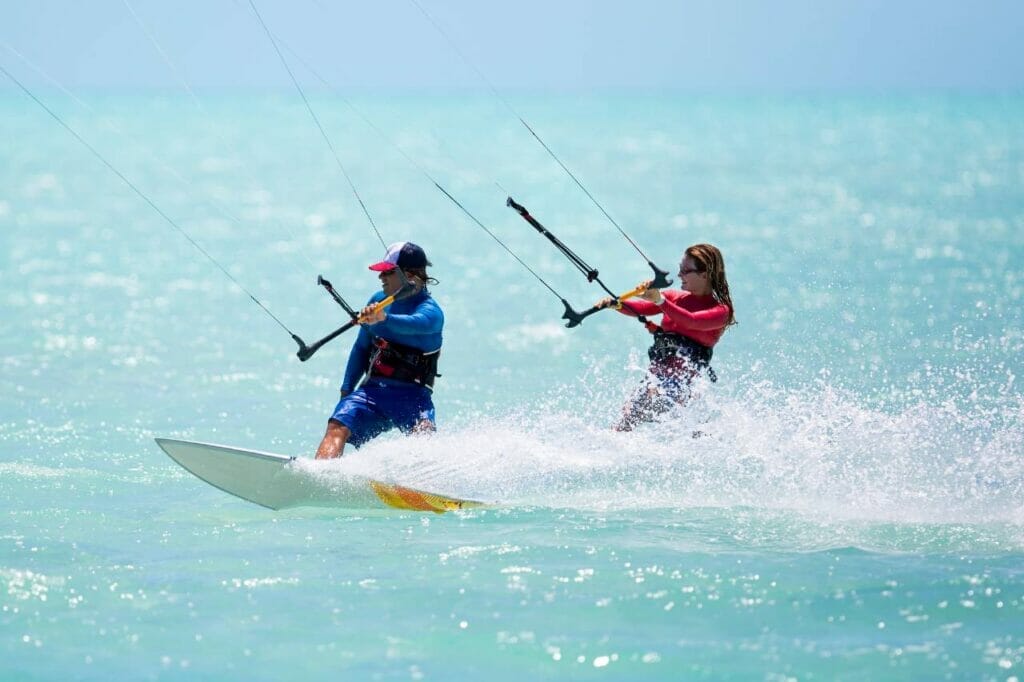 Whether it is a honeymoon or an anniversary trip, you can visit the Turks and Caicos if you like to do things together. You should choose the Turks and Caicos if you and your partner are active and might enjoy one of the following activities:
Parasailing
Kayaking and paddleboarding
Scuba diving, snorkeling, and free diving
Horseback riding
Shark spotting
Cruising

Visit St. Lucia If You Want A Relaxing Couple's Trip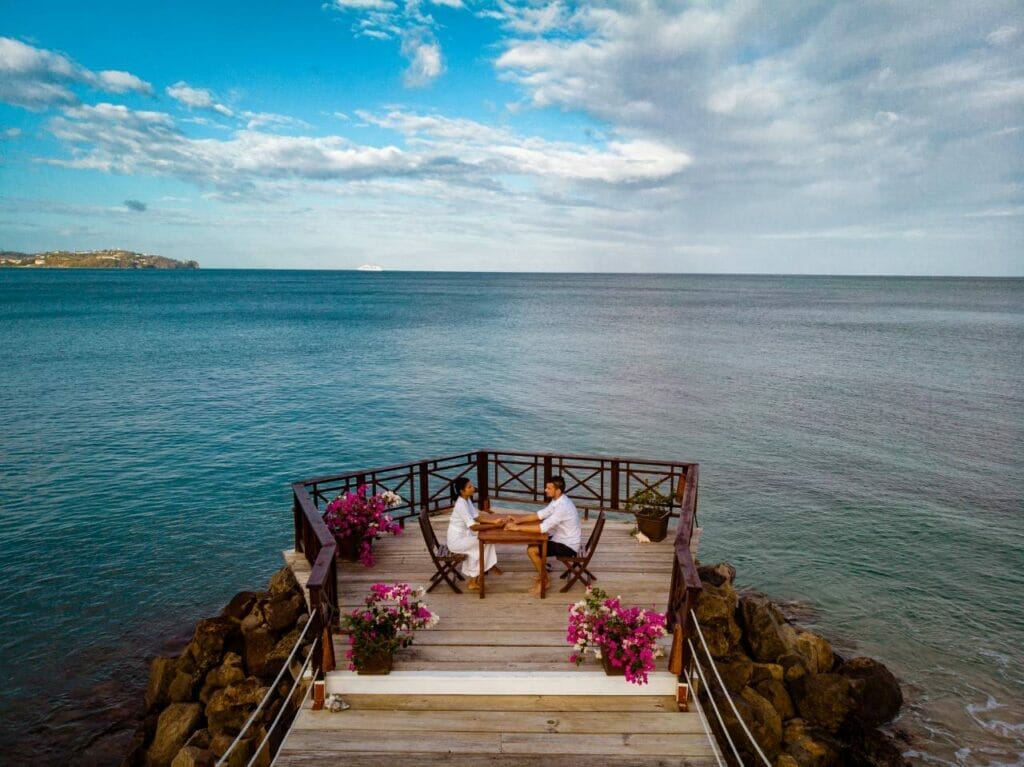 If you and your partner are not the types of people to fill up every day of your schedule with something to do, you might want to go to St. Lucia, an island where there isn't much pressure to engage in tourist activities.
The best thing about visiting St. Lucia is that there are things you can do if you choose to, but they aren't pushed as hard as the Turks and Caicos Islands' activities.
You can still go for treks, engage in water activities like snorkeling, and even take a cruise around its waters. But you will not be pressured into any of these activities.
What To Pack On Your Trip
Regardless of the destination you choose, make sure to pack up the following items as they are heavily marked up on beachside tourist spots:
Biwisy Men's Swim Trunks – Swimming trunks that have the right thematic print are always better for men than plain swimming shorts.
Tifflake Beach Straw Hat – A beach straw hat is a must if you want to protect your eyes from harsh sunlight and like to look prepared in your beachfront photos.
Neutrogena Ultra Sheer Water-Resistant Sunscreen Lotion – While trunks and hats can be easy to get on popular beaches, it is difficult to find good sunscreen on the go. This one's SPF 70 and is waterproof, which means it is ideal for an island trip.
Conclusion: St. Lucia vs Turks and Caicos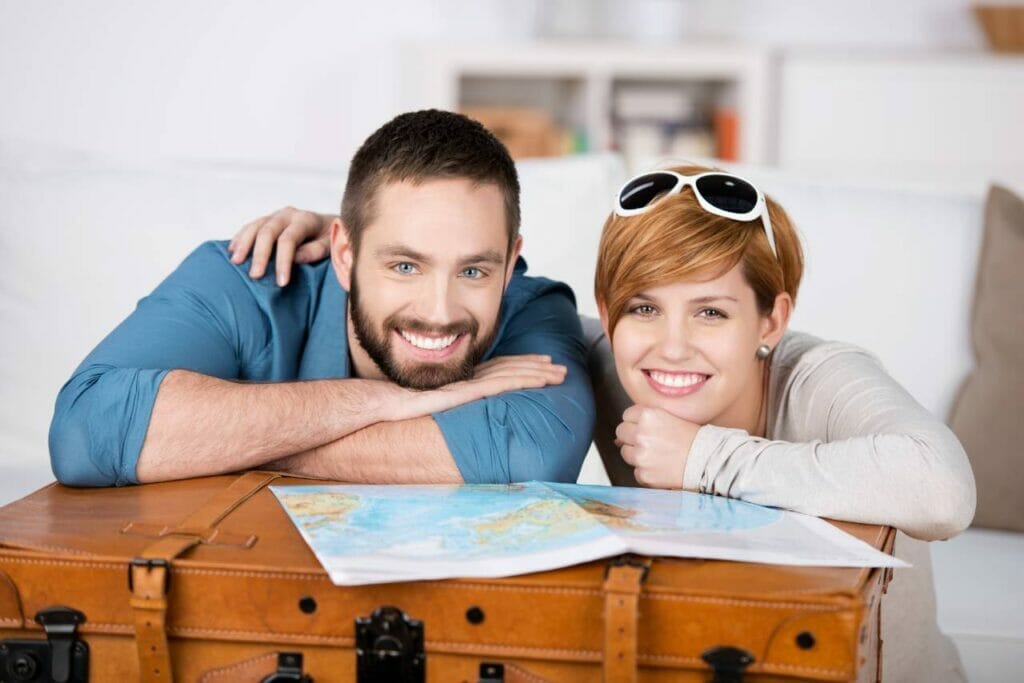 St. Lucia is ideal for couples that want to relax on their honeymoon but still manage to embark on adventures like hiking and visiting a drive-in volcano. In contrast, the Turks and Caicos are optimized to spoil yourself and spend heavily. You can lean into the shop-and-relax circuit or adventure and thrill-seek circuit. Overall, the Turks and Caicos are more tourist-ready, while St. Lucia is an abode for honeymooners.