San Antonio vs. Austin Vacation: Which Is Better?
If you're looking to go to Texas for your vacation, you won't go wrong by choosing either San Antonio or Austin. Both cities are great options for those looking to get to know Texas a little better and explore one of the US's most vibrant and storied states. However, there are distinct differences between the cities that can help you make an informed choice.
San Antonio is widely known as Texas' number one tourist destination thanks to its vibrant atmosphere and sheer beauty. In contrast, Austin is a good option for those looking to immerse themselves in culture and the arts.
| Category | San Antonio | Austin |
| --- | --- | --- |
| Cost Range for 1 Week | $740 per person | $798 per person |
| Transportation | Taxis, ride-sharing and ride-hailing services, rental cars and motorcycles, public bus, bike-sharing | Bike and scooter rentals, metro rail, public buses, car rentals, ride-hailing services, Pedicabs (pulled by cyclists) |
| Notable Attractions | The Alamo, River Walk, San Antonio Zoo, Brackenridge Park, Six Flags Fiesta Texas, The Pearl Brewery District | Bob Bullock Texas State History Museum, Zilker Botanical Gardens, The Contemporary Austin-Laguna Gloria, University of Texas |
| Weather | Hot and humid during May-October. The monsoon lasts between May to June while October also sees rainfall. Comfortable weather between November to April. | Comfortable weather between March to May and September to November. High summer between June to August (Untolerable for most). Mild and dry winter between December to February. |
| Food and Drink | American cuisine, international cuisine, numerous restaurants and cafes such as Hotel Valencia Riverwalk, The Fairmount, Francesca's at Sunset | Texas Cuisine (Tex-Mex, BBQ, breakfast tacos), American cuisine, international cuisine including French, Indian, and Chinese |
| Activities for Kids | Natural Bridge Caverns, San Antonio Zoo, SeaWorld, San Antonio Aquarium, Mission Trail | Dart Bowl, Chaparral Ice, Inner Space Cavern, Austin Nature and Science Center, Epic Fun |
| Nature Attractions | San Antonio River, Japanese Tea Gardens, Hemisfair Park, Friedrich Wilderness Park, Government Canyon | Lady Bird Lake Hike-and-Bike Trail, Barton Springs Pool, Town Lake, Mayfield Park, Zilker Botanical Gardens |
This article is a comparative guide between two of Texas' most tourist-friendly cities. It will discuss almost everything you need to know about San Antonio vs. Austin as vacation destinations to help you make a call.
Cost of Stay: Austin Vs. San Antonio
San Antonio and Texas are both budget-friendly cities. Numerous attractions can be accessed with little or no cost, and you can find low-budget places to stay and means of transportation in both cities. The cost of a vacation in each of these cities is quite comparable and almost the same.
San Antonio has an off-season between November to April when the tourism density is low, and you can find places to stay at lower prices. This would be the best time for a budget traveler to visit the city. You can make your way around the city by renting bikes or motorbikes, which could work out to be the most cost-effective means of transportation.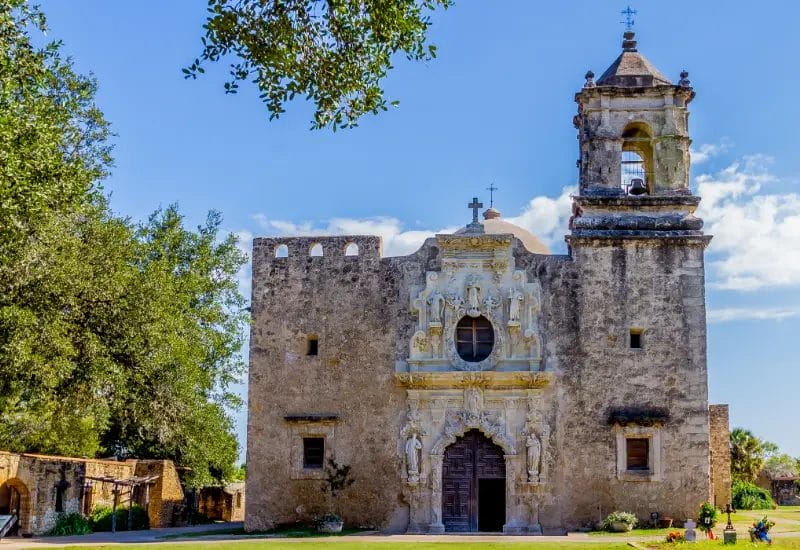 There are numerous AirBnBs available throughout the city at different costs, so there is a high chance you can find what you're looking for at a comfortable price.
Austin does not have an off-season because its tourism traffic remains high even when no events or festivals are happening. However, a comparative lull and drop in hotel prices can be seen during the November to February period.
Cost-effective vacations can be planned in the city, especially if you share rooms.
Best Affordable Hotels
There are several affordable accommodation options available in both San Antonio and Austin.
In San Antonio, you can find several hotels with a great view of the San Antonio River Walk, suitable for families, couples, and solo travelers. You can find more cost-effective accommodations if you're willing to stay slightly away from the main tourist spots. Since San Antonio is a city of many attractions, you can stay almost anywhere and find something to do nearby.
If you want a place close to Six Flags Fiesta Texas, the River Walk, and Alamo and provide a comfortable stay complete with a complimentary breakfast, you may want to try the La Quinta Inn & Suites by Windham.
In Austin, the best place to stay for cost-conscious travelers who nevertheless want the city's full experience is downtown Austin. This area is located in the heart of the city and provides quick access to anywhere you want to go.
Downtown Texas has a high density of hotels, so costs remain competitive throughout the year. You will find cheaper rates during weekends since there are fewer business travelers.
You can check out Native Hostels in downtown Texas which is ideal for young travelers. They have contemporary style rooms complete with wooden flooring and exposed brick walls.
Main Attractions
Even though both San Antonio and Austin have high-functioning city vibes, they are completely distinct regarding the type of attractions you can expect.
In San Antonio, the beauty and aesthetics of the city is everything. You can enjoy the picture-perfect River Walk before heading down to the historic Pearl Brewery District. Visitors to San Antonio never miss paying homage to the Alamo before heading down to Hill Country, which is a snapshot of everything nature has to offer.
The tourists from all over the country and the world flock to Austin because of its thriving live music scene and deep cultural roots. After hitting some of the many live-music locales in the city, visitors cannot go wrong if they check out Zilker Botanical Gardens and the Blanton Museum of Art.
Activities for Kids
Theme Parks abound in San Antonio's northwestern area. This area is home to San Antonio's Sea World, one of the country's biggest. You need to make sure that you visit Six Flags Fiesta Texas with your kids since it has roller coasters, a water park, many different types of rides, and musical shows.
If you're in Austin with your kids, you won't go wrong by taking them to the Austin Nature and Science Center, which perfectly combines fun with education. Once you've taught your kids something, you can take them to Inner Space Caverns, which could turn adventurers out of them.
Food and Drink
Like any major American city, food is plentiful, and from several different cuisines in San Antonio and Austin. Given that both cities are so close to the Mexican border and have a shared heritage, the Mexican food options are a must-have.
San Antonio has several restaurants dotting the city, but the main areas for food and drink options remain King William and Southtown.
In Austin, you would want to try out their Tex-Mex and briskets as soon as possible. The most thriving food and drink areas are East Side, South Lamar, and Downtown.
Weather
The weather in San Antonio is hot and humid throughout most of the year. Hence, tourists are advised to visit the city between November to April when the weather cools off and gives way to a more comfortable experience.
Austin is also no stranger to heat, and it would be ill-advised to visit the city between June to August, which witness the most extreme weather. Between March to May is when the weather is most suitable for tourists.
Safety
Both cities are considered safe for tourists. Austin is considered one of the safest cities in the US. In San Antonio, visitors should be careful while visiting River Walk since there is a danger of falling into the river, and you should also not visit the area during nighttime due to muggings.
Transportation
The best way to travel through these cities is to hire a rental car. Not only is it the fastest way of getting around the cities, but it is also the most convenient. If you are on a budget or a solo traveler, you may consider the public bus system covering most areas.
Decision Time: San Antonio Vs. Austin
If you're looking to explore the great state of Texas, then San Antonio and Austin are both great options.
San Antonio is overall a more beautiful city. It is more suitable for those looking for a more peaceful getaway, whereas Austin has more cultural depth and has a thriving live music scene for those who are so inclined.