Aruba vs. St. John (U.S. Virgin Islands)
Aruba and St. John (U.S. Virgin Islands) offer contrasting island charms, each with its unique appeal that captivates travelers seeking a memorable getaway.
The main difference between Aruba and St. John (U.S. Virgin Islands) lies in their geographical locations and cultural vibes. Aruba, located in the southern Caribbean, boasts arid landscapes, vibrant nightlife, and a diverse mix of cultures. St. John, part of the U.S. Virgin Islands, offers lush greenery, pristine beaches, and a laid-back atmosphere with a strong American influence.
Travelers seeking bustling nightlife and arid landscapes may prefer Aruba, while those yearning for tranquil nature and a relaxed ambiance might find St. John more appealing. Choose according to your preferences!
| Aspect | Aruba | St. John (U.S. Virgin Islands) |
| --- | --- | --- |
| Cost Range for 1 Week | $2,274 – $4,782 (source) | $588 – $2,567 (source) |
| Location | Southern Caribbean, near the coast of Venezuela | Caribbean, east of Puerto Rico |
| Geography | Flat and arid with desert-like landscapes | Hilly and lush with tropical rainforests |
| Language | Official languages: Dutch, Papiamento | Official language: English |
| Government | Parliamentary democracy within the Kingdom of the Netherlands | Unincorporated territory of the United States |
| Currency | Aruban florin (AWG) | United States dollar (USD) |
| Tourism | Major tourist destination known for its white-sand beaches and water sports | Popular destination for nature lovers and snorkelers |
From cultural experiences to beach adventures, accommodation choices to tantalizing local flavors, and nature explorations to outdoor adventures, this article presents a comprehensive guide to help you choose your perfect island retreat.
Aruba and St. John: History and Geography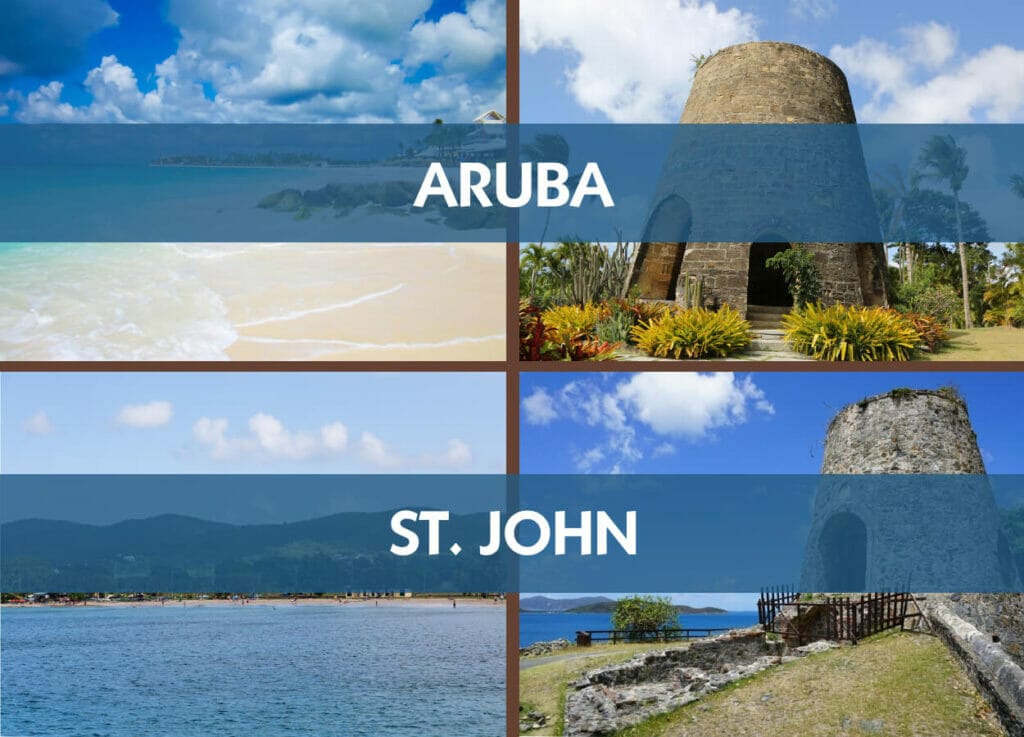 Feeling the tug-of-war between the sun-kissed shores of Aruba and the magical embrace of St. John in the U.S. Virgin Islands? Let's journey together, diving deep into the heart and soul of these paradises, to help you discover where your next dream vacation lies.
Picture this: Aruba, a radiant gem in the Caribbean, where families bask in the glow of pristine white beaches under a cloudless sky. Have you ever seen a tree that dances with the wind? Aruba's iconic Divi Divi trees, shaped by the playful trade winds, will make your heart skip a beat.
For the thrill-seekers among you, imagine diving beneath azure waves or skimming the surface with kiteboarding. Aruba wears its Dutch colonial past proudly, from quaint buildings to mouth-watering bites. And for all the lovebirds out there, the sun melting over Eagle Beach crafts the most enchanting backdrop for stolen kisses and whispered promises.
Then there's St. John, a treasure within the U.S. Virgin Islands. It's a tapestry of untouched nature, where the majority of the island rests under the protective wing of a national park. Families, step back in time wandering through the haunting remnants of sugar plantations.
Lovebirds, imagine strolling the untouched shores, fingers entwined. And for our intrepid adventurers, the trails beckon, leading to views that will take your breath away. St. John is a whisper of tranquility, a call to those yearning for a serene respite.
Are you watching your wallet? No worries. Aruba flaunts cozy stays and tantalizing meals that are easy on the purse strings, while St. John opens its arms with budget-friendly camping and exploration adventures.
But if luxury's your middle name, Aruba's swanky resorts and vibrant casinos might just be your siren call. Alternatively, the plush villas of St. John, nestled amidst awe-inspiring beauty, offer the very essence of exclusivity.
So, what's it going to be? Aruba, with its sandy tales of adventure and rich cultural tapestry? Or St. John, with its gentle embrace of untouched beauty and historical allure? Whether you're a sun-chasing family, a couple crafting love stories, or a wanderer with an appetite for thrill, both these havens are reaching out, eager to become a chapter in your travel story.
Aruba and St. John: Top Beaches
Ah, the eternal dilemma of choosing the perfect beach getaway – should you head to the sun-kissed shores of Aruba or the tropical haven of St. John in the U.S. Virgin Islands? Let's dive into the sandy showdown and help you make that crucial decision, whether you're a sun-soaked family, a romantic couple, a thrill-seeking adventurer, or a traveler with varying budgets.
Picture this: Aruba, where the beaches resemble a postcard come to life. For families, the calm and shallow waters of Baby Beach offer a safe haven for the little ones to splash and play, while the teens can try their hand at windsurfing or snorkeling in the vibrant coral reefs.
Couples can steal intimate moments on Eagle Beach, known for its powdery white sands and stunning sunsets. The adventure seekers among you won't be disappointed either – imagine kite surfing at Boca Grandi or exploring underwater wrecks as you scuba dive off Arashi Beach. With a range of accommodations, from budget-friendly hotels to luxurious resorts, Aruba caters to all wallets.
On the flip side, St. John beckons with its unspoiled beauty and tranquil vibes. For families, Trunk Bay's gentle waters and an underwater snorkeling trail offer an educational yet exciting experience for kids and parents alike. Couples seeking romance can't go wrong with the secluded Honeymoon Beach, where you can walk hand-in-hand along the shoreline or even embark on a kayak adventure together.
Adventurers, get ready to hike through the lush trails of Virgin Islands National Park before cooling off at Maho Bay's calm beach. While St. John's accommodation options might lean more towards the upscale, the breathtaking scenery and the intimate atmosphere are worth the investment.
When it comes to budgets, both destinations have their merits. Aruba's range of accommodations offers something for every wallet, from all-inclusive resorts to budget-friendly hotels just a stone's throw away from the beach. St. John, while generally pricier, compensates with its natural beauty and tranquility that can make you feel like you're on your own private island, making it an enticing option for those willing to splurge a bit.
In the end, whether you're splashing around with the family, stealing kisses with your beloved, chasing adrenaline rushes, or watching your spending, both Aruba and St. John have something magical to offer.
Aruba and St. John: Best Accommodation Option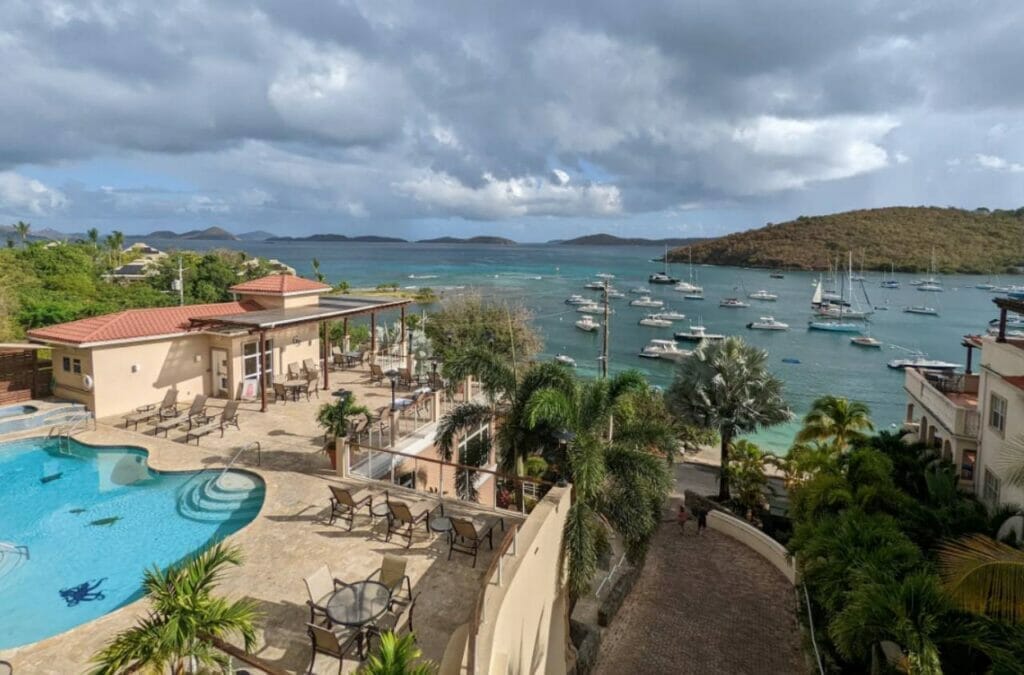 Aruba, oh Aruba, you've got quite the range of options to suit every traveler's fancy. Families, rest assured – this little island knows how to host you well. There's a bounty of family-friendly resorts that offer not just cozy rooms, but a whole array of kid-friendly activities and even babysitting services. And couples, don't you worry – Aruba's got your romantic escape covered too.
Imagine beachfront suites where you can wake up to the sound of waves and have a candlelit dinner right on the sand. Luxury seekers, you're in for a treat with those high-end, all-inclusive resorts that redefine opulence. Of course, if you're watching your wallet, fear not! Aruba's got budget-friendly options like cozy guesthouses that provide comfort without breaking the bank.
Now, let's set our sights on St. John. This island might be smaller, but its accommodations pack a punch. Adventurers, you're going to love the eco-friendly lodges nestled amidst lush greenery. It's like staying in the heart of a tropical forest while still enjoying modern comforts. Couples seeking intimacy will adore the charming boutique inns with their cozy rooms and personalized service that can turn a vacation into a dreamy escape.
Families, St. John welcomes you with open arms too. There are resorts here that cater to kids' every whim, complete with pools, watersports, and even educational activities to keep those curious minds engaged. And here's a bonus – for budget travelers, St. John offers a range of vacation rentals and cottages, giving you a taste of island living without blowing your budget.
So, dear travelers, whether you're longing for the vibrant energy of Aruba or the serene beauty of St. John, rest assured that both destinations have accommodations tailored to your heart's desires.
Aruba and St. John: Must-See Attractions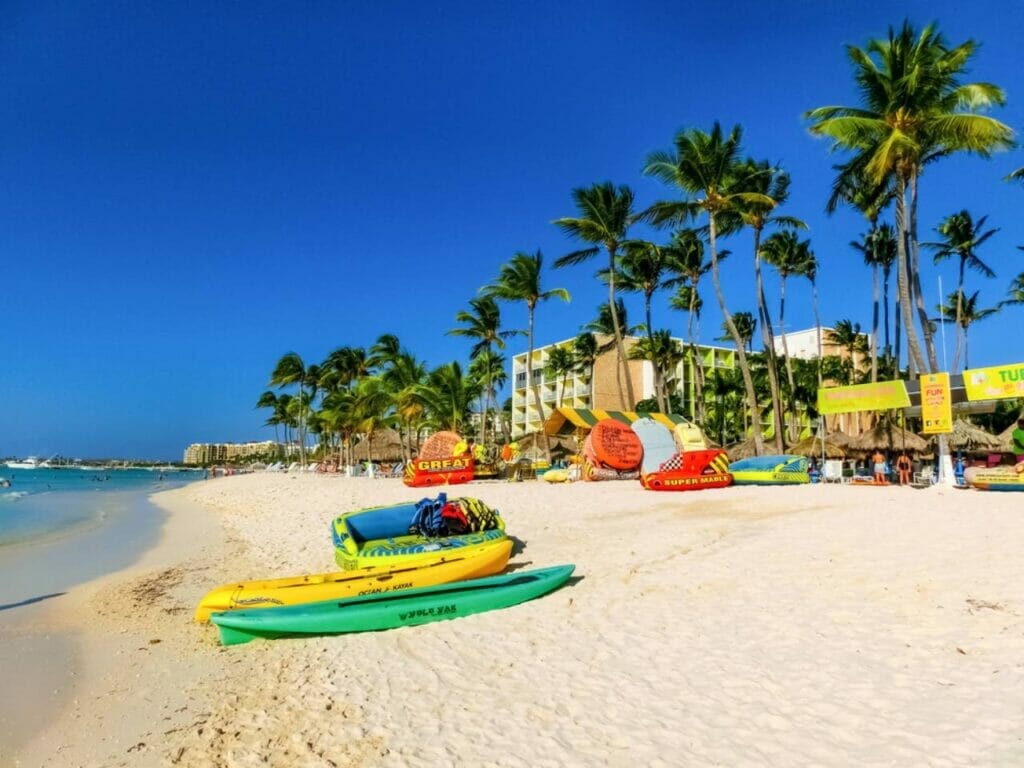 Picture this: In Aruba, families are greeted by a heartwarming island vibe. Imagine your kids giggling as they play at the shimmering Baby Beach or getting wide-eyed at the Aruba Ostrich Farm. Romance is in the air too! Couples can get lost in each other's eyes as the sun sets over the tranquil Eagle Beach.
And for the daring spirits? Venture into the wild terrains of Arikok National Park, where mysteries of nature unfold. Whether you're counting pennies or ready to indulge, Aruba promises a home away from home.
Now, let's set sail to St. John, the gleaming star of the U.S. Virgin Islands. Here, families can plunge into the wonders of Trunk Bay, with its mesmerizing marine wonders. Picture walking with your loved one along the trails of the Virgin Islands National Park, each step revealing a breathtaking vista.
For adrenaline junkies, the water calls! Kayak the enchanting Mangrove Lagoon or paddleboard along the untouched coast. From cozy vacation homes to the luxurious embrace of resorts like Caneel Bay, St. John promises every traveler a slice of heaven.
So, in the friendly rivalry of Aruba vs. St. John, it's your heart's desires that will tip the scales. While Aruba sweeps you off your feet with its vibrant charm and soulful essence, St. John serenades with its untouched splendor and exhilarating escapades. Regardless of your pick, both islands pledge unforgettable moments and a yearning to relive the magic.
Aruba and St. John: Best Car Rentals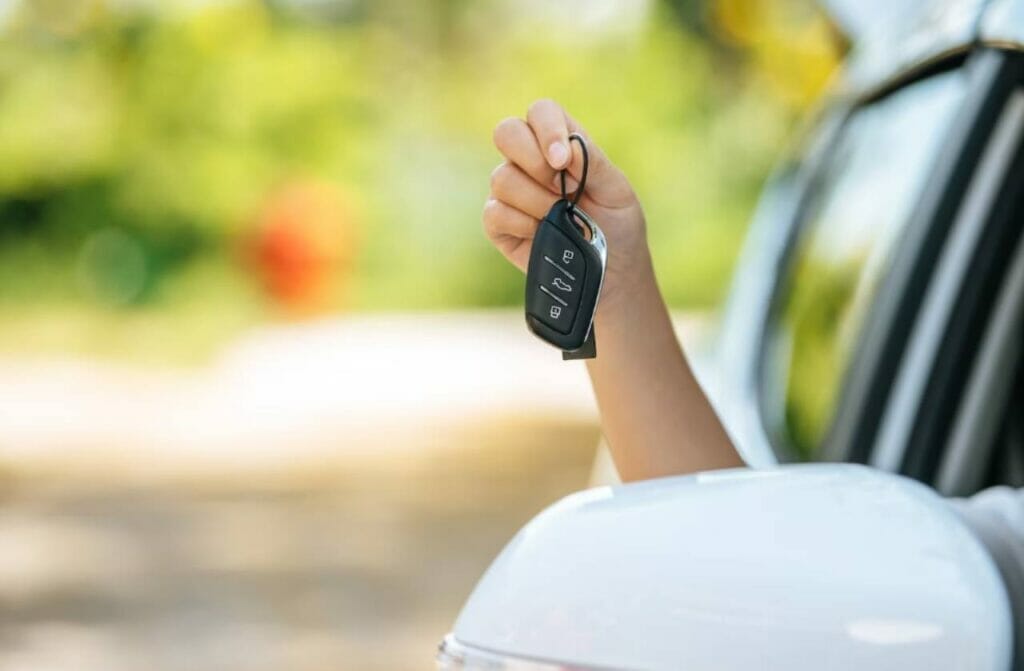 Picture yourself in Aruba, where the sun kisses your skin and the wind gently rustles your hair. If you're the type who loves the freedom of exploring at your own pace, renting a car might just be your ticket to an unforgettable adventure. Check out trusted options like Hertz Aruba Car Rental & Leasing, National Car Rental, or Island Rides Car Rental.
This is perfect for families seeking to explore every nook and cranny of the island, couples wanting a romantic beach-hopping experience, and adventure seekers looking to chase the horizon.
Now, let's hop over to the captivating St. John in the U.S. Virgin Islands. The beauty of this place lies in its untouched nature and serene vibes. For those who want to immerse themselves fully in the tranquility, renting a car from options like St. John Car Rental, Aquarius Car Rental, or Best Car Rental is a fantastic choice.
Imagine driving through lush landscapes with your loved one by your side or navigating the winding roads to hidden beaches. It's an intimate way to experience the island's wonders.
Are you a savvy budget traveler or a luxury enthusiast? Well, both Aruba and St. John have something for you. In Aruba, you can find a range of car rental options to suit your wallet. From economic choices to a touch of elegance, the freedom to explore remains the same.
On St. John, you can enjoy the simplicity of island life with reasonably priced car rentals, leaving you more funds to splurge on unique local experiences or accommodations. And for those who seek opulence, both destinations offer luxury car rental services that let you cruise in style and comfort, adding that extra touch of glamour to your vacation.
In a nutshell, whether you're a family aiming for adventure, a couple seeking romance, an explorer on a budget, or a traveler in pursuit of luxury, both Aruba and St. John provide an array of transportation options that cater to your preferences.
Aruba and St. John: Dining Experience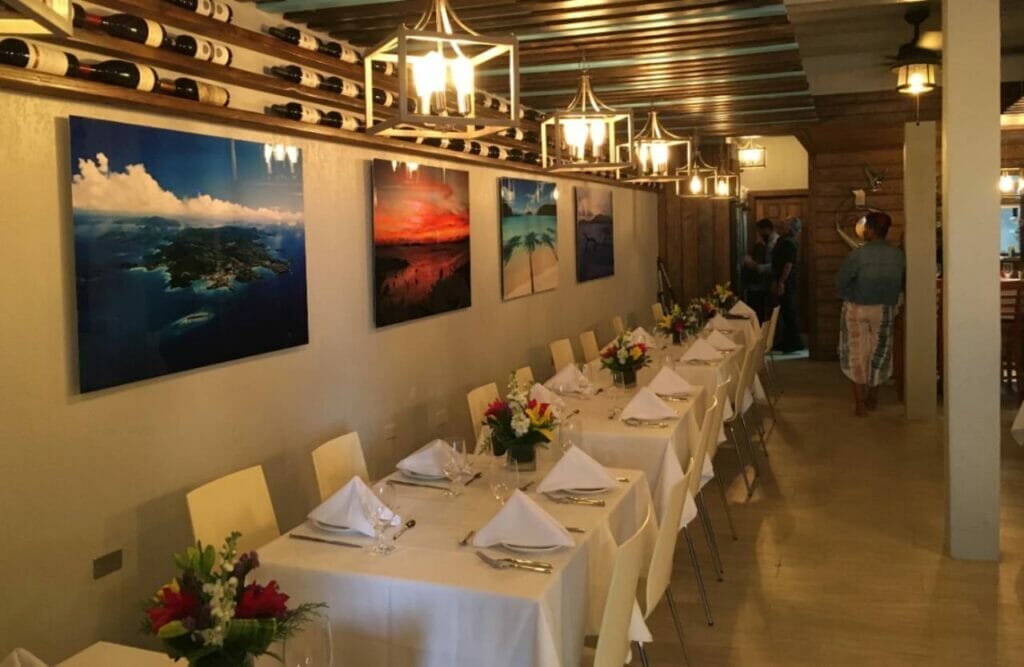 In Aruba, the rhythm of flavors sings louder. If you're whisking your family away, let Azia Restaurant & Lounge in Oranjestad treat you. Picture a fusion of Asian zing with Caribbean zest, from sushi rolls to fresh-off-the-boat seafood.
Dreaming of a date night? Passions On The Beach crafts the ultimate beachfront sunset dinner, painting a romantic evening you won't forget. And for our adventurers and luxury connoisseurs, Screaming Eagle Restaurant offers a stage of chic ambiance paired with avant-garde French-fusion delights.
Over in St. John, the island's charisma is infused in every bite. Families, why not kick back and let St. John Catering & Mathayom Private Chefs tailor a menu just for you? Feel the homely love without lifting a finger. For the lovers, sneak away to Dave & Jerry's Island Steakhouse, an intimate hideaway where tantalizing steaks and local catches meet island romance.
And to our luxury seekers and adventurers, The Longboard awaits. Expect a posh blend of Caribbean and Latin American dishes, backed by a cocktail list that would make any mixologist proud.
Aruba or St. John, the choice might be tough, but one thing's certain – your culinary journey will be nothing short of extraordinary. From serene beachside dinners to the pinnacle of Caribbean gourmet, there's a flavor and a memory waiting at every corner. Ready for a culinary escapade? These islands are ready to serve up unforgettable moments, bite by bite.
Aruba vs. St. John (U.S. Virgin Islands) FAQ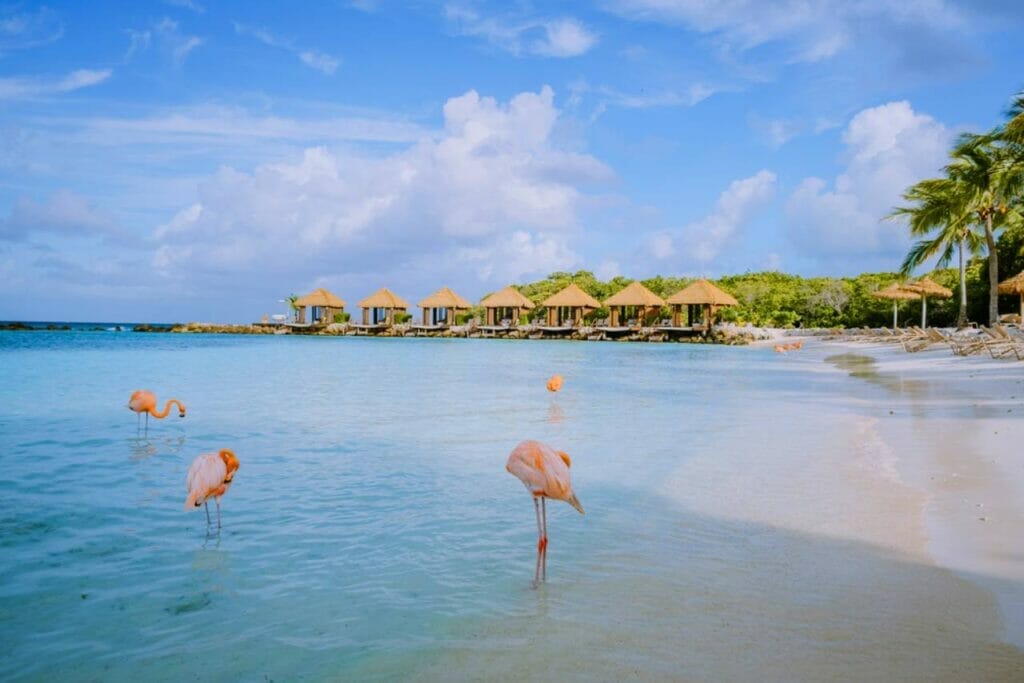 Which island is the nicest U.S. Virgin Island?
St. John is widely regarded as the nicest U.S. Virgin Island. Known for its pristine beaches, lush tropical landscapes, and tranquil atmosphere, St. John offers a breathtaking natural setting. With over 60% of the island covered by the Virgin Islands National Park, visitors can explore unspoiled beauty and enjoy outdoor activities like hiking, snorkeling, and beachcombing. St. John's commitment to preserving its natural heritage and limited development contributes to its reputation as the nicest U.S. Virgin Island.
What are the 3 main islands of the Virgin Islands?
The 3 main islands of the Virgin Islands are St. Thomas, St. Croix, and St. John. St. Thomas is the most developed and populous, known for its vibrant capital, Charlotte Amalie, and bustling cruise port. St. Croix is the largest of the three and offers a mix of historical sites, beautiful beaches, and a rich cultural heritage. St. John, the smallest of the three, stands out for its pristine natural beauty, tranquil ambiance, and the majority of its land being protected as the Virgin Islands National Park.
Is St. John a US territory?
Yes, St. John is a part of the United States territory known as the U.S. Virgin Islands. The U.S. Virgin Islands is an unincorporated territory of the United States located in the Caribbean Sea. St. John, along with St. Thomas and St. Croix, comprises the main islands of this territory. As a U.S. territory, the U.S. Virgin Islands follows U.S. laws and uses the U.S. dollar as its currency.