Aruba and St. Barthélemy (St. Barts) may both be Caribbean destinations, but they each possess their own distinctive charms that beckon travelers from around the world.
The main difference between Aruba and St. Barthélemy lies in their geographical and cultural aspects. Aruba, located in the Caribbean, is renowned for its vibrant nightlife, diverse beaches, and arid landscape. St. Barthélemy, also in the Caribbean, is an upscale destination, known for its luxurious resorts, exclusive ambiance, and French-influenced charm.
Travelers seeking a lively and diverse experience might prefer Aruba, while those desiring a sophisticated and luxurious getaway would likely opt for St. Barthélemy. Choose wisely based on your preferences and desired vacation style.
| Aspect | Aruba | St. Barthélemy |
| --- | --- | --- |
| Cost Range for 1 Week | $2,274 – $4,782 (source) | $878 – $5,099 (source) |
| Location | Southern Caribbean, off the coast of Venezuela | Caribbean, located in the Leeward Islands |
| Geography | Flat, arid, and rocky; desert-like terrain | Hilly, volcanic island with sandy beaches |
| Language | Dutch, Papiamento, English, Spanish | French |
| Government | Autonomous country within the Kingdom of the Netherlands | Overseas collectivity of France |
| Currency | Aruban Florin (AWG) | Euro (EUR) |
| Tourism | Major tourist destination known for its beaches and resorts | Exclusive and luxurious destination with high-end tourism |
Whether you seek thrilling water activities, cultural experiences, luxurious retreats, or a gastronomic adventure, these islands promise unforgettable journeys. So pack your bags and join me as we embark on a captivating comparison of Aruba vs. St. Barthélemy, exploring the very best each island has to offer.
Exploring the Historical and Geographic Contrasts of Aruba and Barthelemy
I invite you to join me on a sun-kissed adventure as we playfully pit two of the Caribbean's jewels against each other: Aruba and St. Barthélemy. No matter your travel style – be it family fun, a romantic getaway, savvy saving, or luxury lounging – each island has its own treasures waiting for you.
Aruba, our "One Happy Island," is a sunny jewel in the Caribbean's crown. Picture yourself on endless white beaches, the sea's blues and greens playing tag with the horizon. Thanks to its unique desert-meets-sea climate, every day outdoors here is a delightful daydream.
In contrast, St. Barts, our "chic and sleek" friend, is where green hills play peek-a-boo with secluded beaches, all wrapped up in a high-end aura. Think of it as a petite powerhouse of beauty and class.
History buffs, lean in! Aruba offers a colorful dance of the Arawak heritage, Spanish footsteps, and Dutch flair. This mix pops up everywhere: mouthwatering food, lively festivals, and diverse architecture. Meanwhile, St. Barts wears its past proudly. Having danced with the French, winked at the Swedes, and settled into a French embrace, this island whispers stories in every corner.
Got the family in tow? Aruba is your playground! Dive into activities like snorkeling at the serene Baby Beach or catching the wind at Eagle Beach. Oh, and Arikok National Park's trails? They'll lead you to caves that echo tales from the past. On the other side, couples, St. Barts has laid out a red carpet for you! From dreamy beach picnics at Anse de Flamands to a luxe evening in Gustavia, romance is in the air.
For the daring, Aruba's adventurous spirit shows in its underwater shipwreck explorations and challenging terrains. Yet, St. Barts counters with hikes that promise panoramas worth every step and heart-racing views of the sparkling Caribbean.
Budget travelers, fret not! Aruba serves up cozy stays and tantalizing local bites, ensuring your wallet stays happy. And for those wanting to sprinkle some luxury on their trip, St. Barts, with its blend of cozy guesthouses and grand villas, beckons.
Paradise Showdown: Exploring the Allure of Aruba and the Tranquility of St. Barthelemy
Aruba, affectionately dubbed "One Happy Island," is your ticket to unforgettable family moments. Picture this: kiddos building majestic sandcastles at Palm Beach, or serving up some epic beach volleyball at Eagle Beach. And for those starry-eyed couples, Arashi Beach paints a sunset backdrop so dreamy, it's straight out of a romance novel.
Adventurers, Baby Beach is your underwater playground – don your snorkel and say hi to the rainbow of fishies! On a budget? Aruba's got your back with cozy stays and tasty eats that won't empty your pockets. But if you're craving some opulence, the coastline's swanky resorts are waiting with open arms, offering you both luxury and unforgettable sea views.
Then there's the elegant sister, St. Barthélemy. Families, imagine unearthing a seashell jackpot at Shell Beach. Couples, picture a secluded slice of paradise at Colombier Beach, just a hike or boat ride away. And for my fellow sea explorers, the crystal-clear waters of Gouverneur Beach are calling, brimming with vivid corals.
A heads-up: St. Barth's does roll out the red carpet, catering to those who love the finer things with plush villas, chic boutiques, and fine dining. But hey, if you're keeping an eye on those dollars, you can still bask in the island's ritzy vibes. Those beaches? They're all yours, no entry fee.
So, whether you're molding sand masterpieces, meandering with your partner, diving into marine wonderlands, or planning a dream trip on a dime, Aruba and St. Barthélemy promise beach tales as boundless as the sea and as shimmering as the sun's kiss on the waves.
Finding Your Paradise: Navigating Accommodation Choices in Aruba and Barthelemy
If you're dreaming of a tropical getaway that caters to everyone in your squad, Aruba might just be your go-to paradise. This Caribbean gem has accommodations that tick all the boxes for families, couples, adventure seekers, and even those mindful of their wallet. Look no further than the Eagle Aruba Resort & Casino, where endless fun and excitement await.
From the thrilling casino vibes to the stunning pool area, it's an oasis for those who seek a touch of adventure mixed with relaxation. And hey, families, they've got you covered too with spacious suites that feel like a home away from home. Just imagine the joy of splashing in the pool with your kids, sipping a cocktail at the swim-up bar, and watching the stars above the palm trees – Aruba is calling your name!
Now, for all you couples seeking that romantic escape, let's talk about Aruba's Swiss Paradise. Nestled in the heart of the island, it's like a private haven for lovebirds. The intimate atmosphere, lush gardens, and dreamy suites set the scene for an unforgettable getaway. And guess what? Adventure enthusiasts aren't left out either. With a plethora of water sports and excursions available, you'll be kayaking and snorkeling through the crystal-clear waters in no time.
And the icing on the cake? The budget-conscious travelers will be delighted to find accommodations that won't break the bank at the La Cabana Beach Resort. Cozy rooms, beachfront access, and all the good vibes – Aruba knows how to treat its guests.
Now, let's jet off to the French-infused paradise of St. Barthélemy – or St. Barts, as the cool kids say. If luxury is your middle name, then the Hotel Christopher Saint-Barth is your haven. This upscale gem is perched on a hillside overlooking the azure waters, and its sleek design and top-notch amenities scream elegance.
Couples seeking a romantic escape will find themselves in pure bliss here. And speaking of luxury, let's talk about the iconic Eden Rock. Celebrities and VIPs adore this place for a reason. With lavish accommodations and a stunning coral reef just steps away, it's a slice of heaven on earth. But hey, if you're more of a villa person, Hôtel Villa Marie Saint-Barth is ready to enchant you with its intimate and chic ambiance. Adventure awaits too, with diving, sailing, and hiking calling out to the thrill-seekers in the crowd.
So, whether you're a family on the hunt for the perfect splash zone, a couple yearning for romance, an adventure junkie seeking thrills, or a budget-conscious traveler eager for value – both Aruba and St. Barthélemy have you covered in the accommodations department.
Unveiling the Allure: Exploring Attractions and Activities in Aruba and St. Barthelemy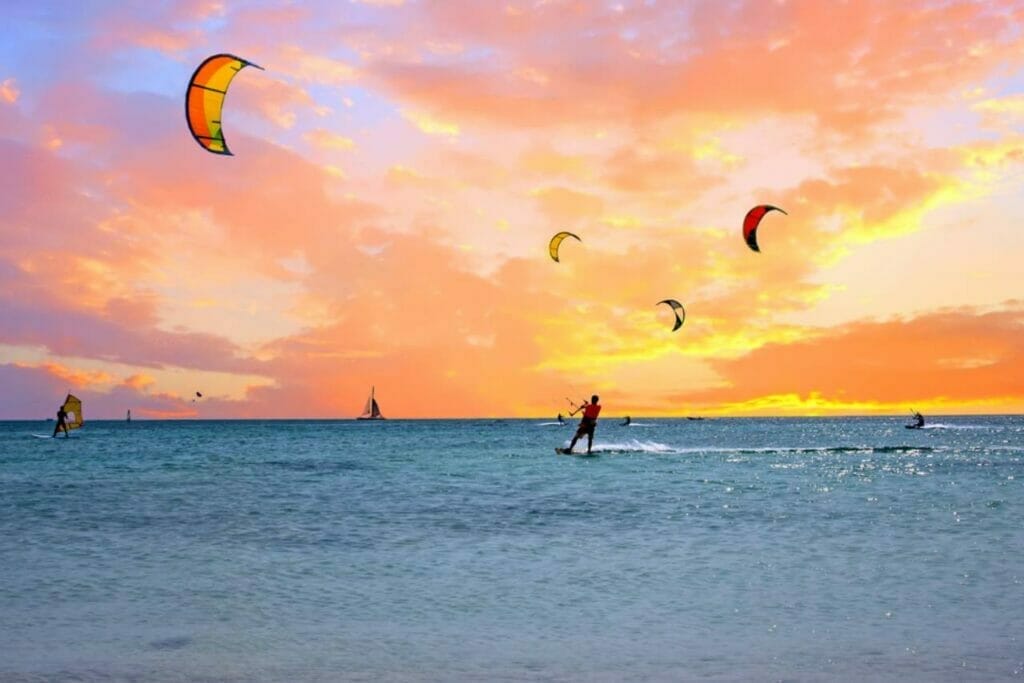 First up, Aruba – the One Happy Island! Families, get ready for a blast at Palm Beach, where the gentle waves and powdery sands are perfect for building sandcastles and trying out some water sports. Couples, don't miss a romantic sunset horseback ride along the coastline – pure magic!
If adventure is your middle name, then strap on that snorkel gear and explore the incredible marine life at the Antilla shipwreck. Budget travelers will appreciate the free-spirited atmosphere of Eagle Beach, where you can simply lounge or take a leisurely stroll. On the flip side, luxury seekers, treat yourselves to a rejuvenating spa day at one of the island's top-notch resorts.
Now, onto St. Barthélemy – the Caribbean's playground for the rich and famous. Families, embark on a treasure hunt at Shell Beach, where the shore is adorned with countless shells waiting to be discovered by your little explorers. Couples, how about a secluded picnic on Gouverneur Beach, surrounded by lush hills and azure waters? Adventure junkies, the underwater world here is your oyster; grab your scuba gear and dive into an underwater wonderland.
For those watching their wallets, Anse de Colombier offers a quieter escape accessible only by a short hike or boat – the perfect paradise without breaking the bank. If luxury is what you crave, indulge in high-end shopping and dine at exquisite French-Caribbean fusion restaurants.
So, whether you're chasing waves with the kids, sipping champagne with your beloved, seeking thrill in every corner, or managing your travel expenses, both Aruba and St. Barthélemy have something incredible in store.
Driving Paradise: Navigating Car Rentals in Aruba and Barthelemy for the Ultimate Island Adventure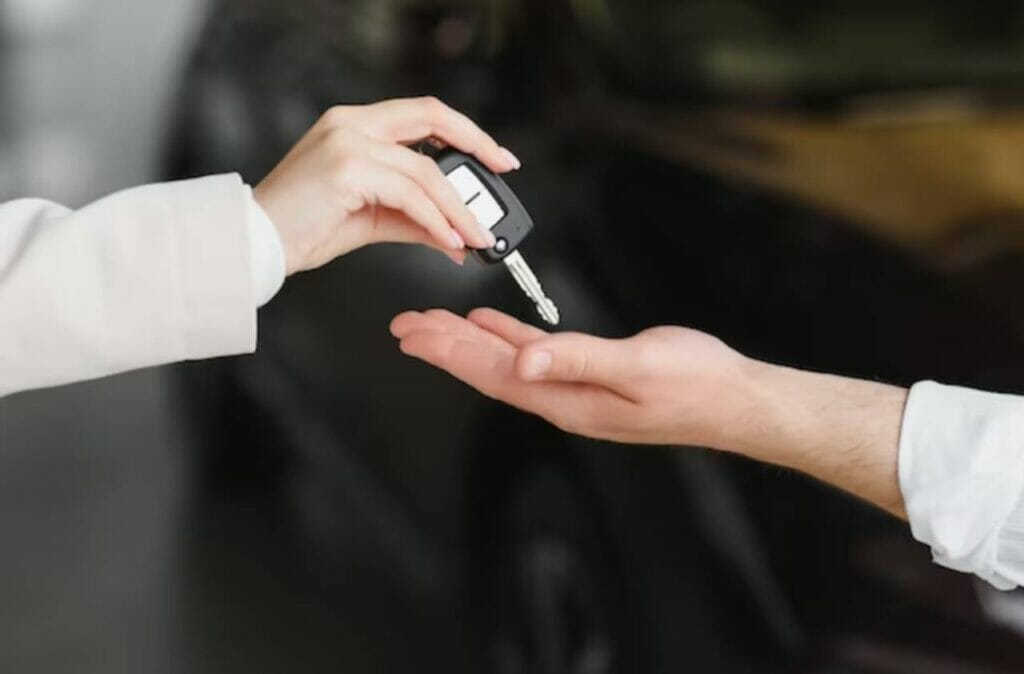 In Aruba, getting around is as breezy as its coastal winds. For budget-conscious travelers, Budget Rent A Car Aruba is your go-to choice. They offer a range of vehicles perfect for families or couples looking to explore every inch of this captivating island.
If you're an adventurer at heart, why not opt for an exotic car rental? Feel the wind in your hair as you cruise around in style, taking in the sights from behind the wheel of a true gem.
Heading over to St. Barthélemy, affectionately known as St. Barts, the transportation options are equally enticing. AVIS ST BARTH is a reliable option for families wanting to explore the island's nooks and crannies at their own pace.
For couples seeking that extra touch of luxury, Oscar Car Rental St Barth offers premium vehicles to elevate your experience. Imagine driving along the picturesque coastal roads, the two of you lost in the beauty of the moment and the stunning views.
But wait, adventure seekers, I haven't forgotten about you! St. Barts has its own version of island exploration, and it comes in the form of car rentals from places like MAURICE CAR RENTAL. Strap in and conquer the island's rolling hills and hidden trails. From breathtaking viewpoints to secret beaches, your adventurous spirit will find its home here.
Whether you're pinching pennies or pampering yourselves, Aruba and St. Barthélemy have transportation choices that suit your travel style. So, families, couples, adventure seekers, budget-conscious wanderers, and luxury lovers, pack your sense of exploration and get ready to hit the roads of these two Caribbean jewels.
Gastronomic Showdown: Indulging in Exquisite Flavors – Aruba vs. Barthelemy's Dining Experiences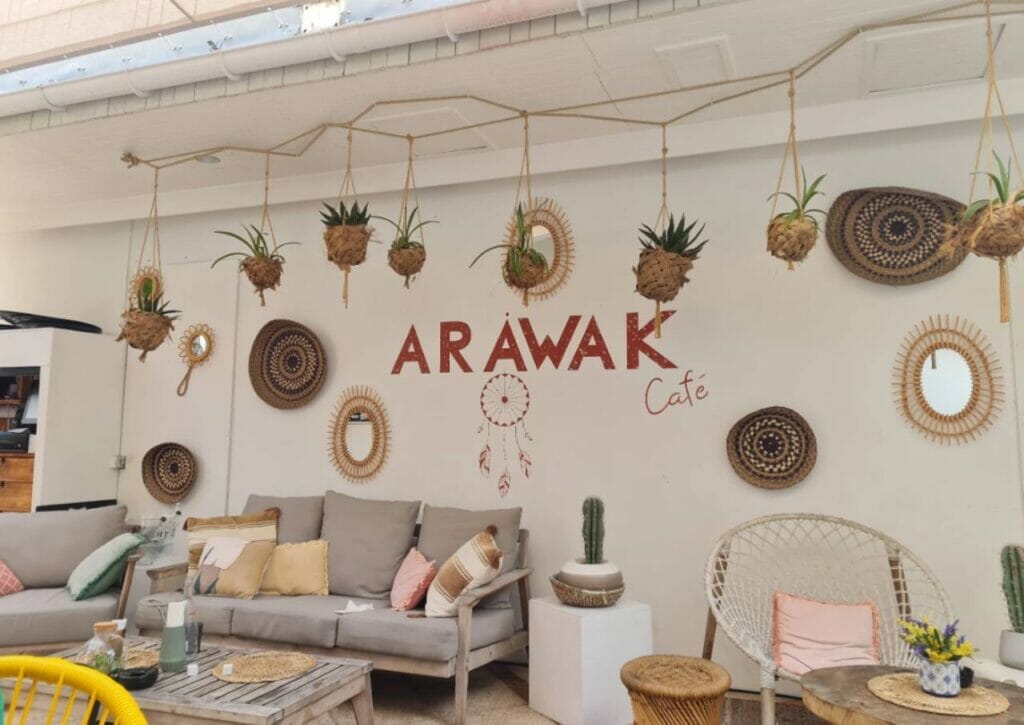 First up, Aruba – the Caribbean gem that has something for everyone. Families can't get enough of Ike's Bistro, a place where comfort food and friendly vibes collide. From juicy burgers to creamy pastas, their diverse menu caters to even the pickiest eaters.
For the adventurous souls, Aqua Grill Aruba serves up a delectable array of seafood dishes that'll transport your taste buds straight to the ocean. Budget travelers need not worry, as Aruba offers a plethora of local eateries that won't break the bank, while luxury seekers can indulge in fine dining at its best.
Now, let's jet over to St. Barthélemy – a slice of paradise that's a haven for culinary enthusiasts. Families seeking a laid-back vibe will adore Arawak Café, where Caribbean flavors blend seamlessly with international cuisine.
Picture this: you, your loved one, and the sound of waves caressing the shore at Santa Fe, a dining experience that combines French elegance with Caribbean charm. And for the ultimate luxury experience, Le Sereno Al Mare Restaurant offers an opulent ambiance to savor every bite of their gourmet creations.
Whether you're in Aruba or St. Barthélemy, one thing's for sure – your taste buds are in for a treat. These destinations are a dream come true for families, couples looking to rekindle romance, adventure seekers eager to explore new flavors, and even travelers on a budget who want to savor local delights.
Aruba vs. St. Barthélemy FAQ
Is St Barts worth the hype?
St Barts is undoubtedly worth the hype due to its exceptional combination of natural beauty, luxurious amenities, and exclusive atmosphere. With pristine white-sand beaches, crystal-clear turquoise waters, and a charming French-Caribbean ambiance, St Barts captivates visitors with its breathtaking scenery. The island's upscale resorts, world-class dining options, high-end shopping, and vibrant nightlife further contribute to its allure, making it a coveted destination for discerning travelers seeking an opulent and unforgettable experience.
What is so great about St Barts?
St Barts is renowned for its unparalleled beauty, blending stunning tropical landscapes with chic sophistication. The island boasts a remarkable collection of picturesque beaches, including Colombier Beach and Saline Beach, offering pristine sands and idyllic seascapes. St Barts also captivates visitors with its charming capital, Gustavia, featuring quaint streets lined with designer boutiques, upscale restaurants, and luxury yachts, providing a unique blend of Caribbean charm and high-end elegance.
Why do billionaires go to St Barts?
St Barts has become a magnet for billionaires due to its exclusive allure and lavish offerings. The island provides a discreet and secure environment, appealing to those seeking privacy and seclusion. St Barts offers a wide array of luxury accommodations, extravagant villas, and high-end services, ensuring the utmost comfort and opulence. Additionally, its reputation as a playground for the rich and famous, coupled with its vibrant social scene, makes St Barts an irresistible destination for billionaires looking to indulge in a glamorous and elite experience.