Looking for the perfect destination that offers a blend of sun-soaked beaches and rich cultural experiences? Look no further than Aruba and Havana.
The main difference between Aruba and Havana (Cuba) lies in their geographic location and cultural experience. Aruba, located in the Caribbean Sea, boasts pristine beaches, a dry climate, and a vibrant resort scene. Havana, the capital of Cuba, offers a rich history, colorful architecture, and a lively atmosphere, providing travelers with a taste of authentic Cuban culture.
The choice between these two destinations depends on whether one seeks a tropical paradise with modern amenities (Aruba) or an immersive cultural journey (Havana).
| Category | Aruba | Havana (Cuba) |
| --- | --- | --- |
| Cost Range for 1 Week | $2,274 – $4,782 (source) | $169 – $1,347 (source) |
| Location | Caribbean Sea, north of Venezuela | Northern coast of Cuba |
| Geography | Flat, desert-like island with some hilly areas | Coastal city with a natural harbor |
| Language | Official languages: Dutch, Papiamento, English | Official language: Spanish |
| Government | Constituent country of the Kingdom of the Netherlands with a parliamentary democracy | Communist state with a socialist government |
| Currency | Aruban florin (AWG) | Cuban peso (CUP), Cuban convertible peso (CUC) |
So, whether you seek relaxation in paradise or a captivating cultural escape, Aruba and Havana are the perfect choices for your next adventure.
Geographical Comparison
Aruba and Havana, two gems of the Caribbean, each offer their own slice of paradise. If you're dreaming of sun-soaked days, imagine yourself in Aruba with its pristine sandy beaches, shimmering turquoise waters, and a gentle breeze that feels like nature's own air conditioning.
Families can build sandcastles together, while couples can leave footprints during romantic sunset strolls. And if you're up for some adrenaline, the island's waves invite you for snorkeling and windsurfing. Whether you're on a shoestring budget or looking for a dash of luxury, Aruba has the perfect place for you to rest your head at night.
Now, let's take a trip to Havana. Picture walking amidst buildings that whisper tales of yesteryears, each corner bursting with history and culture. Families can go treasure hunting in museums, while couples can lose themselves dancing salsa under a canopy of stars. If you're an intrepid explorer, Havana's streets have countless stories to share. And don't forget, the beach is just around the corner when you need a splash of blue!
Weather-wise, Aruba promises sunny days all year, while Havana spices things up with a tropical touch, offering sun, rain, and everything in between. While Aruba greets you with cacti-filled landscapes, Havana tempts you with lush parks to unwind. And, oh, the cultures! Aruba dances to a tune blending Dutch and Caribbean notes, while Havana celebrates its Spanish, African, and Caribbean symphony.
So, what's your calling? Is it the tranquil embrace of Aruba's beaches or the pulsating heartbeat of Havana's streets? Families, couples, thrill-seekers, budget wanderers, or luxury aficionados – both these destinations promise to etch moments in your heart, making your journey truly unforgettable.
Top Beaches in Aruba and Havana
Meet Aruba, a sun-soaked Dutch Caribbean gem. Imagine your family building sandcastles on Eagle Beach, with its powder-like sand and gentle waves. Dreaming of a romantic getaway? Envision you and your partner sharing a quiet moment at Baby Beach, surrounded by crystal-clear waters.
And if you're an adrenaline junkie, the exciting watersports at Palm Beach might just be your playground! Whether you're pinching pennies or ready to splurge, Aruba has the perfect spot for you to lay your head.
Now, let's jet over to Havana, Cuba. It's where history dances with tropical vibes. Families, how about a day out at Playas del Este? Lay your picnic spread at Santa Maria del Mar, letting the sultry salsa rhythms be your background score.
Couples, imagine walking hand-in-hand on Varadero's endless shores under a starlit sky. And for the adventurers out there, diving into the coral gardens around Cayo Blanco is pure magic. Plus, with its charming budget stays, Havana ensures you get more bang for your buck!
To wrap things up, here's the scoop: Aruba shines with its sunny disposition, varied beaches, and range of stays – from cozy to luxurious. Havana, with its rich history and tropical charm, offers experiences that are easy on the pocket and rich in culture.
Must-see attractions
Aruba and Havana! These two paradise spots have a little something for everyone – whether you're a family looking for beachside giggles, lovebirds chasing sunsets, thrill-seekers gearing up for an adventure, or simply someone hunting for a budget-friendly or luxury escape.
Meet Aruba, our very own "One Happy Island." Think pristine sandy beaches and mesmerizing blue waters! Families can splash around with activities like snorkeling, paddleboarding, and, yes, even thrilling banana boat rides. For the lovebirds out there, imagine walking hand in hand along the beach under the moonlight.
And for our adventurers, get ready to trek through Arikok National Park, filled with quirky cacti and mysterious caves. Trust me, Aruba's welcoming locals and festive vibes will pull you into its lively Caribbean rhythm. Whether you're bunking up in a cute beach hut or living the dream in a high-end resort, Aruba promises memories that'll last a lifetime.
Now, let's hop over to Cuba's heart – Havana! Get ready to be swept off your feet by its historic charm, colorful streets, and toe-tapping music. Families, how about a journey back in time at the iconic Castillo de la Real Fuerza? Or perhaps a fun ride in those classic Cuban cars along the Malecon? Romantic souls can wander through Old Havana, getting lost in its magic while dancing to the rhythm of salsa.
For those with a flare for adventure, the stunning Vinales Valley awaits with its green tobacco fields and majestic cliffs. And hey, if you're on a budget, dive into the true Cuban lifestyle with the homely "casas particulares". For those craving a touch of luxury, Havana's grand hotels and iconic mojitos at La Bodeguita del Medio are calling your name.
In the end, whether you're vibing with Aruba's chill or dancing to Havana's heartbeat, there's no wrong choice. Bask in Aruba's sunlit beauty or immerse yourself in Havana's rich tapestry of history and culture. The decision is in your hands, but one thing's for sure – magical moments await in both these tropical wonderlands!
Where to stay in paradise?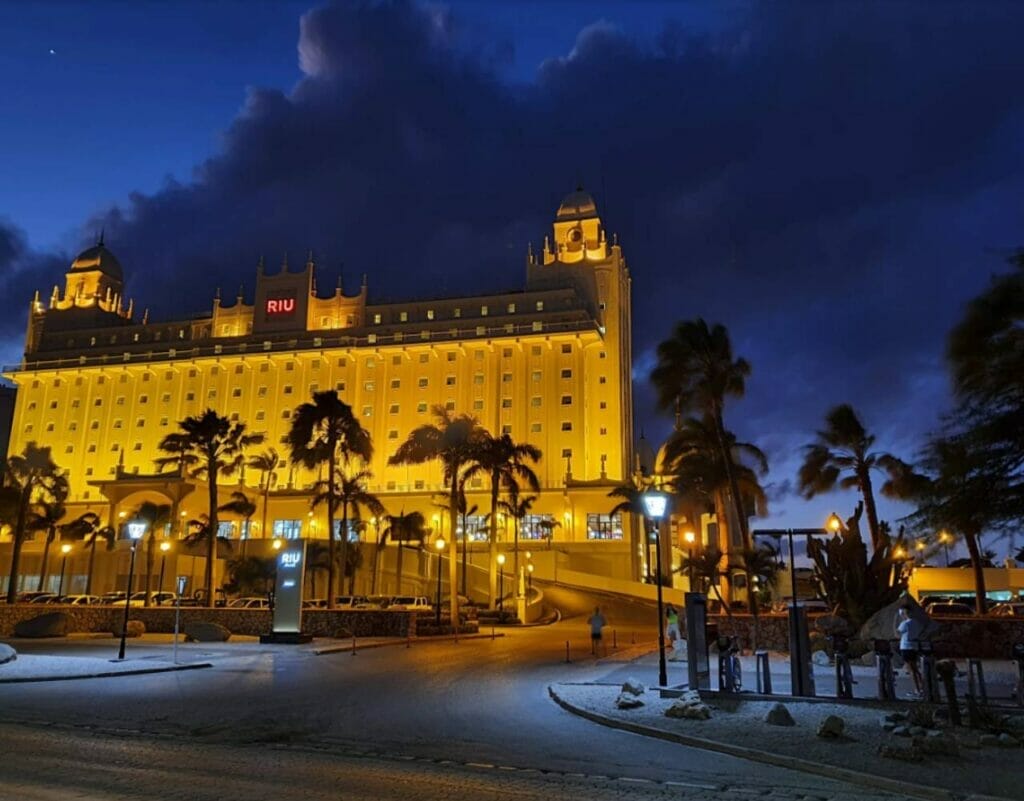 Dreaming of a family escapade? Aruba's got you covered! At Hotel Riu Palace Aruba, families can bask in all-inclusive luxury. Think kiddie clubs for the tiny tots and spacious rooms for those bedtime stories. And for beach escapades with a sprinkle of adventure? The Renaissance Wind Creek Aruba Resort waits with its private island vibes, water splashes, and rooms that whisper ocean lullabies.
Romance in the air? Whether it's the intimate beachside dinners at Aruba's Hyatt Regency or the nostalgic allure of Havana's Hotel Meliá Habana amidst fragrant gardens, couples are in for a treat. Imagine slow dances with the city lights of Havana as your backdrop.
Oh, and for my adrenaline junkies – Aruba and Havana won't let you down! From diving into the deep blues in Aruba with Hotel Riu Palace as your base to stepping into the vibrant tales of Havana from Hotel Grand Aston La Habana, every day promises a new adventure.
Now, for those watching their pennies but still wanting a sprinkle of luxe, the Renaissance Wind Creek Aruba Resort offers that golden balance. But if pure luxury is what you're after, Havana's Gran Hotel Manzana Kempinski will sweep you off your feet with its rooftop dreams and heart-stealing city views.
So, families, lovebirds, adventurers, and luxury dreamers alike, both Aruba and Havana beckon with memories just waiting to be made. Where will your heart take you next?
Car rental insider tips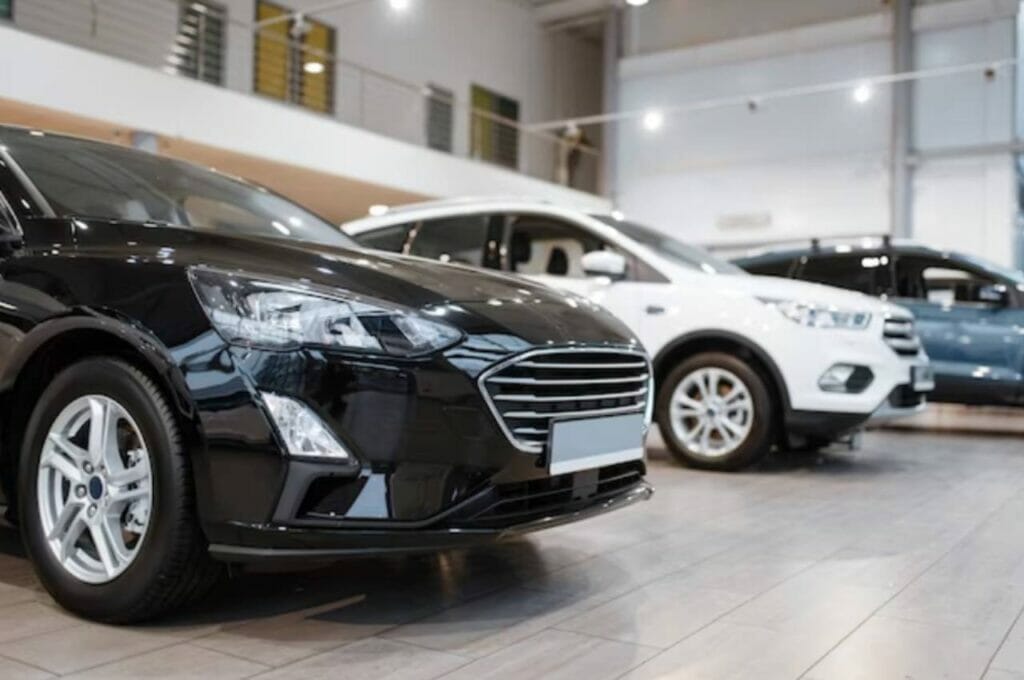 How about this more personal touch? I've got some insider tips just for you. Both these gems have their own unique flavor, and they cater wonderfully to everyone – be it families, couples, those on a shoestring budget, or those who indulge in a bit of luxury.
In Aruba, imagine hopping into a car and hitting the road. Places like Top Drive, Drive 4 Cheap Car Rental, and Wheels 2 Go Car Rental make renting a breeze. If you're traveling with your loved ones, imagine the thrill of finding that secluded beach or that hidden gem of a cafe.
For the thrill-seekers, imagine diving into turquoise waters after a drive through Aruba's rugged terrain. Every moment is a chance for a new memory!
Now, picture Havana. Those charming, old-school cars and the rhythmic hum of the streets – it's magic! Dive into the heart of the city with options like Via Rent-A-Car, Micar Rent-A-Car, and CocheCubaCars.
And for families, the city's vibrant lanes are an ever-changing tapestry of color and culture. Whether you're counting pennies or splurging, Havana has something for everyone.
So, whether you're basking on Aruba's pristine shores or dancing to Havana's infectious beats, there's a journey waiting for you. Aruba gives you the open road, and Havana? Well, it offers a dance of a different kind.
Ultimate Dining Experience Guide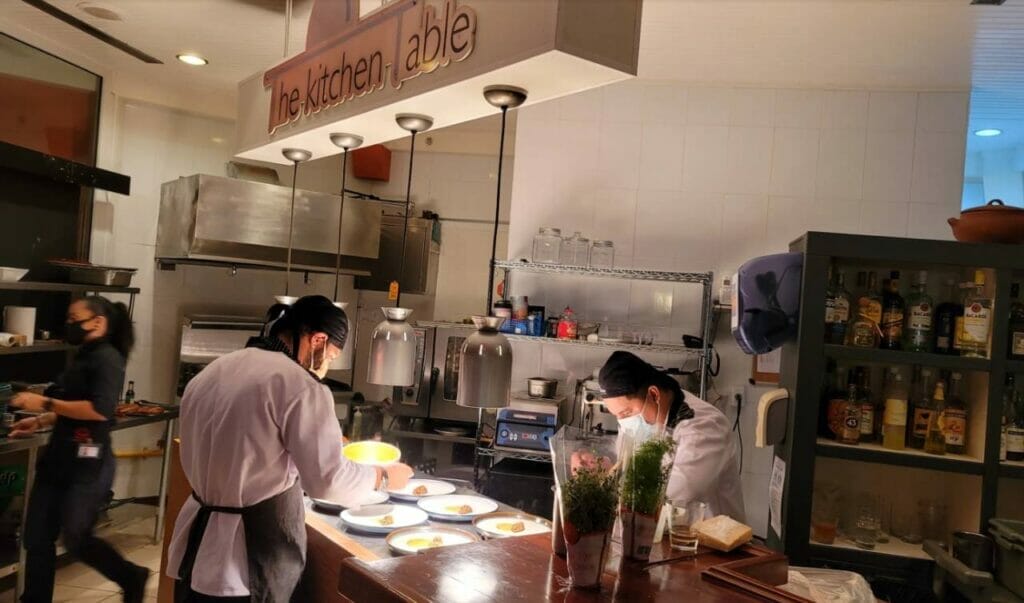 Imagine the wonder in your kids' eyes at Carte Blanche Restaurant! The magic unfolds as chefs create culinary masterpieces right before you, blending flavors into art that delights both young and old.
Whisk your special someone away to The Kitchen Table, Aruba's best-kept secret. Hidden away in a tranquil nook, it's where every dish spells love and every moment is about just the two of you. Sip wine, share glances, and relish every bite.
Then, for the adventurers, let Wilhelmina Restaurant be your haven. Dive deep into Aruba's rich culinary heritage, where traditional dishes burst with spice and soul. It's the perfect treat after a day of island escapades.
From Aruba, let's hop over to the vivacious streets of Havana, Cuba, where every meal is a fiesta. Every traveler, from families to solo wanderers, will find Havana's heartbeat in its vibrant food scene. For a blend of Cuban zest with global flair, perch atop the rooftop of El del Frente. As you overlook the city's buzz, let a symphony of flavors play on your plate.
For those romantic nights, find yourselves enchanted at La Guarida. Hidden within a regal colonial structure, its dimly lit corners and Cuban delicacies craft a night of sheer romance and magic.
And for everyone, from the thrifty traveler to the luxury connoisseur, Donde Lis Restaurante & Bar is Havana's culinary embrace. Relish authentic Cuban delights without a hefty price tag. And for those fancy nights, sip on refined cocktails in its classy setting.
Be it the sun-kissed shores of Aruba or the lively streets of Havana, each bite becomes a story, a memory. Whichever horizon you're drawn to, get ready for a food journey that resonates with every kind of traveler. Here's to many plates and endless memories. Cheers and bon appétit!
Aruba vs. Havana (Cuba) FAQ
What is Cuba most known for?
Cuba is most known for its rich cultural heritage, iconic music and dance, and its historical and political significance. The country has produced influential musicians such as Buena Vista Social Club, and its rhythms like salsa and son have gained international recognition. Additionally, Cuba's socialist revolution led by Fidel Castro and its complex relationship with the United States have made it a focal point of global attention.
What is Havana best known for?
Havana, the capital city of Cuba, is best known for its stunning Spanish colonial architecture, vibrant music and nightlife, and its nostalgic charm. The city's historic center, Old Havana, is a UNESCO World Heritage site, showcasing a fascinating blend of Baroque and Art Nouveau buildings. Havana's lively streets reverberate with the sounds of salsa and jazz, offering visitors a captivating experience of its rich musical heritage.
What is special about Havana, Cuba?
Havana, Cuba, holds a special place due to its unique blend of history, culture, and resilient spirit. The city's time-stamped attractions, like the iconic Plaza de la Revolución and the historic fortresses, narrate stories of revolution and independence. Havana's atmospheric streets, vintage American cars, and vibrant art scene create an enchanting ambiance. Its infectious energy, coupled with warm hospitality, makes Havana an extraordinary destination that leaves a lasting impression on visitors.