St. Lucia vs St. Kitts (2023 Comparison)
An island vacation is a dream for many and making it a reality starts by picking the right island. St. Kitts and St. Lucia are islands with beautiful beaches and the promise of a nice, warm vacation. If you're looking to choose between these two for your honeymoon, family trip, or solo visit, make sure to know how they compare to each other.
The main difference between St. Lucia and St. Kitts is that St. Kitts has more activities for solo tourists and better transport, while St. Lucia has more nature attractions and a romantic atmosphere. St. Kitts is 14% more expensive than St. Lucia but has well-serviced attractions like the rainforest zipline. St. Lucia has a drive-through volcano, though.
Category
St. Kitts
St. Lucia
Cost Range for 1 Week
$2,132 (Solo)
$3,830 (Couple)
$1,871 (Solo)
$3,360 (couple)
Transportation
$1 to $24 (bus)
$25 to $55 (taxi)
$2.5 to $8 (bus)
$28 to $34 (taxi)

Notable Attractions
Scenic Railway Tour, Walking tour of historical Basseterre, Rainforest Zipline, Catamaran Sailing, Snorkeling at Dieppe bay beach

Marigot Bay, Soufrière, Tet Paul Nature Trail, Anse Chastanet, The Pitons, Marine National Park
Weather
The weather in St. Kitts is hot and becomes temperate closer to winter. The mercury doesn't drop too far, though, and daytime sunlight can be quite harsh.
Mildly warm in the evenings with Caribbean daytime temperatures. Ideal for a relaxing beach resort destination.
Food and Drink
Seafood with pan-Caribbean delights, including grilled fish and meat. Food tends to be generally spicy, and delights include Jamaican-style jerk chicken.
Boiled grits and seafood fritters are the native highlights, while American influences alongside British and Indian culinary influences can also be noticed. American junk food is also available.
Honeymoon Recommendations
Visit the Romney Manor, Caribelle Batik, and Wingfield Estate, Vibe at the Frigate Bay Strip, Have a zipline adventure in the rainforest

Relax at Jade Mountain Resort, A stay at Hotel Chocolat, Couples Snorkeling at Anse Chastanet Marine National Park

Activities for Kids
Take a trip on a local ferry, Have a family day at the beach, Take them to the Dolphin Discovery Park
Take a stroll in the Diamond Botanical Gardens, Have a family adventure at the Splash Island Water Park, Visit the Treetop Adventure Park
Nature Attractions
St. Kitts's nature attractions are limited to its beaches and forestry. It has more active attractions services by people, as opposed to nature attractions
Nature attractions consist of tree-covered trails, scenic views from St. Lucia's peaks, and beaches.
St. Kitts is located between the Atlantic Ocean and the Caribbean Sea. Its closeness to the equator makes it quite hot during the summers, which can be the perfect temperature for tourists from northern countries.
The full-sun days and year-round heat make the island hospitable to a variety of flora. However, the island has been commercialized for tourists who come for the weather and stay for a variety of activities like ziplining through the rainforest and taking in nature views on a train.
St. Lucia is an island with a relatively temperate climate, plenty of sunlight throughout the year, and a lush tree-covered center. It has peaks and trails that trekkers take to the top, as well as beaches with views of the Caribbean sea. St. Lucia also has volcanic beaches and a drive-through volcano. Its activity roster isn't as vast as St. Kitts, but it is far from being a lazy beach haven that some Caribbean islands are.
Cost Of Stay
St. Lucia is cheaper than St. Kitts in terms of hotel costs as well as the cost of food and drinks. The difference comes down to about 14%, so the longer you stay, the more dollars that difference amounts to. St. Lucia has more nature attractions, while St. Kitts has more human-services attractions.
And the thing about human-serviced attractions is that you have to pay for them. So, not only do you spend 14% more on your hotels and food, but you also pay more to have fun.
Transportation
Both St. Kitts and St. Lucia have public transport and decent coverage. St. Kitts has a more robust transport system with public buses and privately-owned and government-licensed vans. This means that you'll most likely spend less per mile getting around St. Kitts.
St. Lucia's public transport is reliable too, but when you don't want to take a bus, you have to take a cab, which can run up your transport tab. St. Lucia's buses are cheaper and go farther for fewer dollars, but the system itself doesn't offer the kind of coverage St. Kitts does.
Notable Attractions
As mentioned earlier, a bulk of what St. Kitts has to offer is human-serviced. One of its most famous tourist attractions is the Scenic Railway Tour. It combines human service with nature. The rainforest zipline is also manmade but is nature-adjacent.
Whether you snorkel at Dieppe Bay Beach, take a catamaran, or signup for a walking tour of historical Basseterre, you will be engaging in a cookie-cutter tourist experience. For some, that is a turn-off, but for others, it is precisely what they want.
St. Lucia's tourist attractions overlap majorly with its nature attractions. For those who have an exploratory spirit, this is quite exciting. But on the other hand, people who like serviced experiences might find St. Lucia to be a beautiful place to be bored in. The Marigot Bay beach or the Tet PaulNature Trail might be interesting or boring for you, depending on what you like.
Climate And Temprature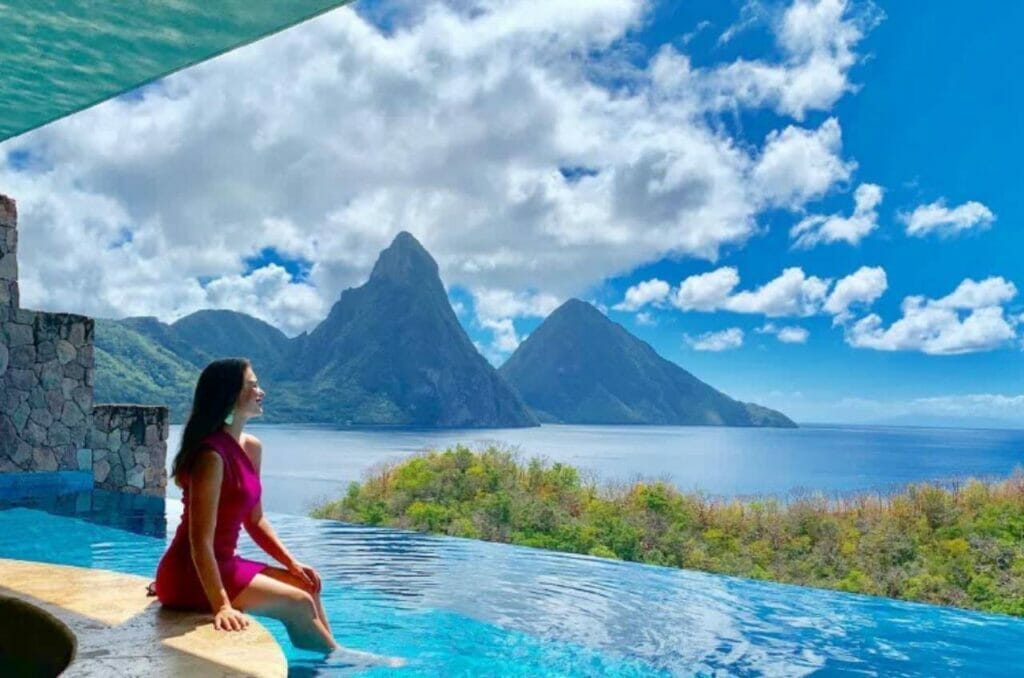 St. Lucia has a better climate than St. Kitts. No matter how cold a region you come from, if you are in extremely hot conditions for a while, sunlight gets old real quick. St. Lucia has plenty of sunlight, but it is not as intense as in St. Kitts.
It also has great tree cover, which allows tourists to enjoy the outdoors even at midday. St. Kitts, on the other hand, has very harsh sunlight during the daytime in the summers. During winters, though, St. Kitts has a temperate climate comparable to St. Lucia.
Food And Drink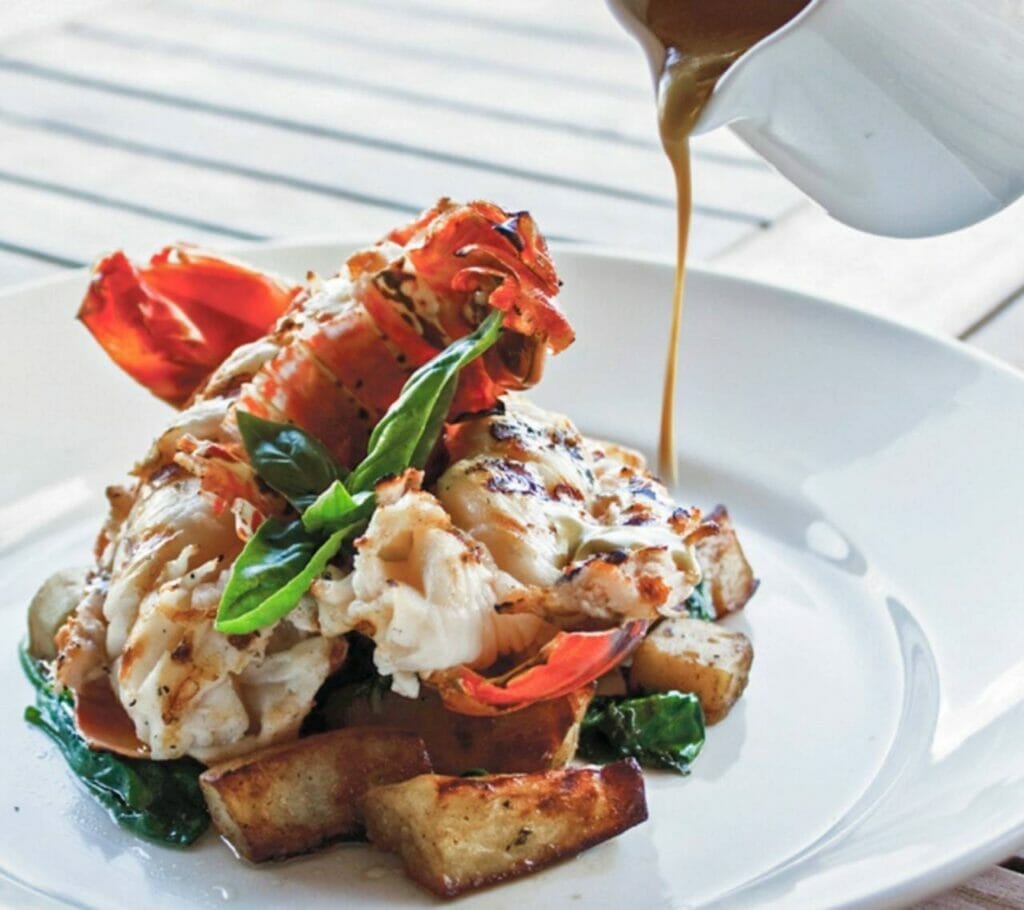 St. Kitts has a more diverse Caribbean influence in its food and beverage offerings than St. Lucia, while St. Lucia has a more individual culinary identity. In St. Kitts, you'll find Jamaican and Samoan foods, as well as African cuisine alongside grilled seafood. St. Lucia's boiled grits, lobster, and seafood fritters are quite exclusive to St Lucia.
You will find American, British, and Indian culinary influences in its cuisine, but the dishes it is known for are native to the region. St. Kitts is better for those who experiment with taste, while St. Lucia is best for those who like to have the choice between familiarity and novelty.
Honeymoon-Readiness
St. Lucia has a more romantic atmosphere than St. Kitts. The latter looks a lot more like a town than a beach destination compared to St. Lucia, which has more of a paradise vibe. That said, the honeymooner who wants to engage in exciting activities will find more to do in St. Kitts. Ziplining through a rainforest can be quite a memorable adventure.
Having a heart-to-heart conversation while taking the scenic railway tour can be deemed romantic too. Frigate Bay Strip has great evening parties that are semi-spontaneous. In contrast, St. Lucia honeymoon activities mostly consist of relaxing spots to soak in the sun and behold the natural beauty of St. Lucia outdoors.
Snorkeling, trekking, and sailing are possible in both destinations, with St. Lucia offering cheaper access to said activities.
Family-Friendliness (Bringing Kids Along)
If you're not honeymooning with your spouse but are taking a family trip, St. Lucia has more to offer than St. Kitts. When bringing kids on any vacation, one has to consider the overall cost of things at one's destination. St. Lucia being cheaper, already has a lead over St. Kitts.
But more importantly, St. Lucia has more things for kids to do. While there is a dolphin discovery park in St. Kitts, St. Lucia has botanical gardens and half a dozen kid-friendly parks, including the Splash Island Water Park and the Treetop Adventure Park.
Nature Attractions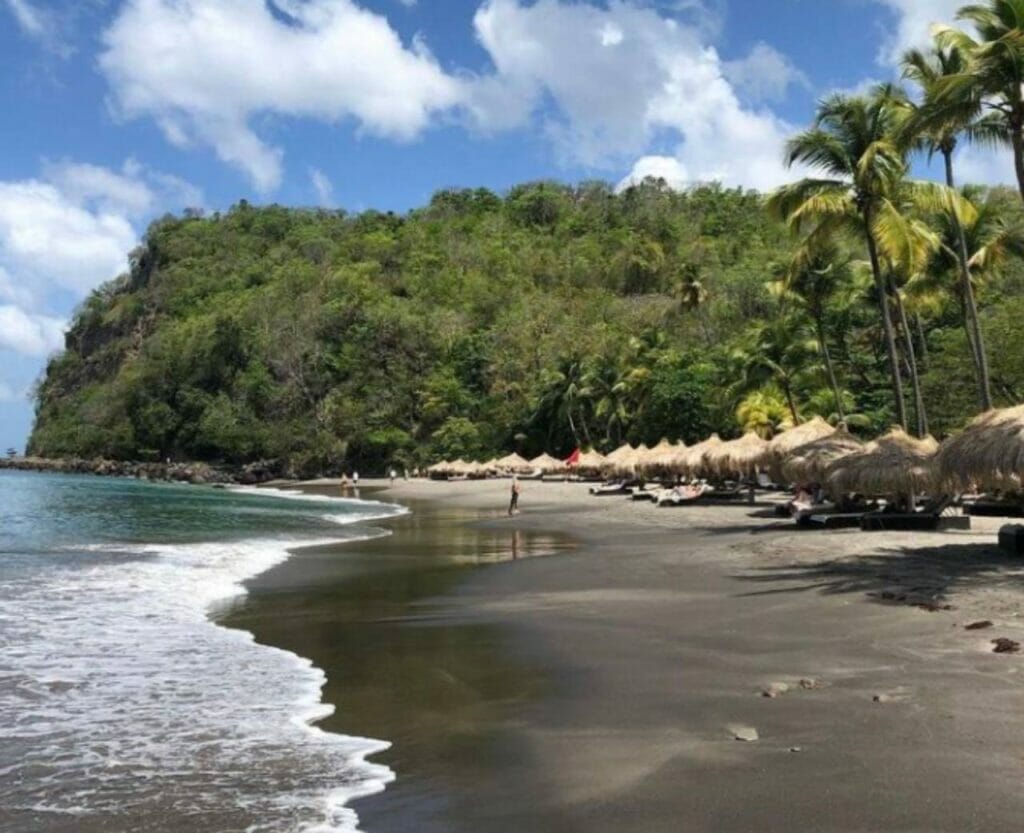 As covered earlier, St. Lucia has better-preserved nature attractions than St. Kitts, where human-serviced attractions take the front seat. St Lucia beaches are not as commercialized as St. Kitts, and its nature trails are the closest to nature you will get without human intervention. St. Lucia also has a nature reserve and volcanic beaches, adding breadth to your nature experience with nature.
St. Kitts vs St. Lucia: Which One Is Better For Me?
Both St. Kitts and St. Lucia islands have their strong points. You already know how they differ in cost, transport, and attractions.
So, the best way to find out which island is better for you is to be clear about what you want out of your visit:
Visit St. Lucia if you want a peaceful honeymoon
Visit St. Kitts if you want an active vacation
Visit St. Lucia if you are bringing kids
Visit St. Kitts if you are on a solo adventure
Final Thoughts
St. Kitts has more serviced tourist activities and a well-designed transport system. However, it is 14% to 17% more expensive than St. Lucia, which has more nature-centric tourist activities and better tree cover alongside a relatively better climate.