Rome vs. London: Which Vacation Is Better?
Rome vs. London: where should you vacation first? Rome, Italy, and London, England are two of the oldest cities in Europe. Commerce, politics, culture, and influence are just some of the themes that found their origins in these two influential European capitals.
With so many stunning displays of cultural identity and unforgettable sites and attractions, which of these two iconic cities is better for a vacation?
Both Rome and London are vibrant and fast-paced cities with many historical attractions and exciting things to do at every turn. London is a royal city, with a more fantastical vibe, therefore, the better choice for a vacation depends on your interests. 
| Category | Rome | London |
| --- | --- | --- |
| Cost Range for 1 Week | $1,640 | $2,156 |
| Main Attractions | Vatican City, The Colosseum, Roman Forum, The Sistine Chapel, Trevi Fountain, Galleria Borghese, The Pantheon | Buckingham Palace, Tower of London, Westminster Abbey, Big Ben at the Palace of Westminster, The London Eye, Kensington Palace, No. 10 Downing Street |
| Food | Roman cuisine features the most authentic and quintessential Italian dishes known all over the world in their truest form | British cuisine prioritizes an array of rustic and bold flavors with bangers and mash, steak and kidney pie, and Yorkshire pudding being popular dishes |
| Weather | Rome features four distinct seasons with moderately high humidity throughout the year | London features all 4 seasons, with rain and moisture being standard throughout the year |
| Safety | Rome features a generally low crime rate with low statistics for violent crime; petty theft and fraud is common and travelers should exercise caution | London is a very safe city for a vacation with low crime rates and low statistics for a crime against foreign visitors |
| Transportation | Buses, subways, trains, and streetcars are available in Rome and can be utilized with a transport card that is inexpensive; taxis and paid rides are also plentiful | London has an expansive underground subway system, many types of public buses, taxis, and ride-sharing apps |
| Customs | A valid passport is required to enter Italy; tourists staying less than 90 days will not need a visa but must complete and sign a statement of presence | A valid passport will be required to vacation in the United Kingdom; no visa is required for stays up to 6 months |
Overview: London Vs. Rome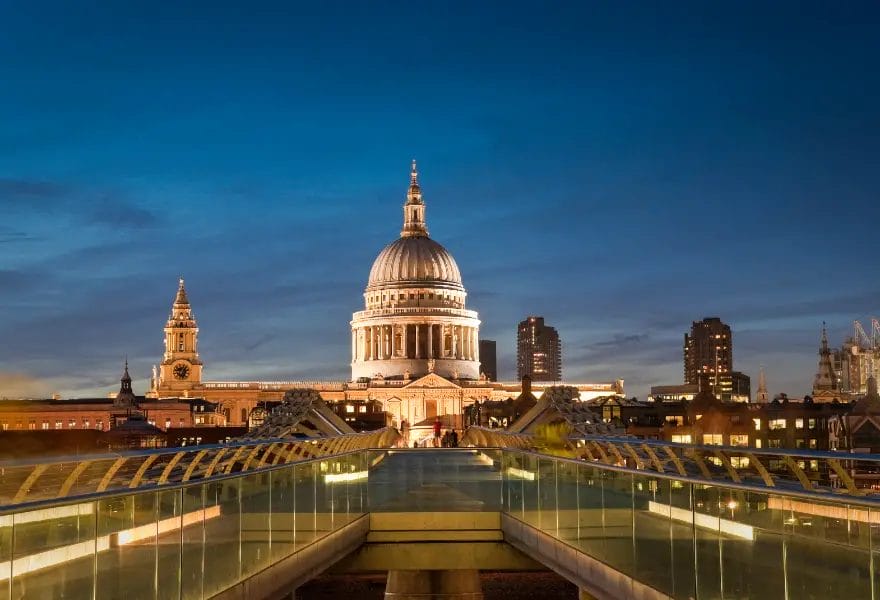 London is arguably the most popular royal city in the world, with ceremonies and symbols scattered across the city to signify its presence as the capital of the kingdom. Rome is a historical aficionado's dream come true, with splendid and romantic weather all year.
This article will explore the highlights of both of these iconic cities through a range of categories. Read on to discover which is better for a vacation.
Cost of Stay
A standard one-week vacation in Rome will typically cost around $1,640. This cost includes a stay at one of the city's median-range hotels and a rough estimate of how much you can expect to spend per day. Rome can veer off into the incredibly expensive category, therefore, a degree of caution should be used if you want to stay under budget. An affordable hotel (more below) can help to reduce costs.
London has the same air of elegance attached to it, although prices are a bit higher on average. A one-week vacation in London will cost you about $2,156, which is the standard price for a median-range hotel (the prices can go much, much higher). Unlike Rome, London sits outside of the European Union and uses its own currency, therefore, the prices are scaled a bit higher in comparison to an EU-represented nation.
Affordable Hotel Options
Rome features many affordable hotel options, but one of the most popular is certainly the Hotel San Anselmo. This beautiful hotel has the feel of a luxury resort for about half the price. Located in the stunning Aventino area of Rome, convenient amenities and the chance to take up residence in one of the city's most vibrant areas is certainly worth considering.
London has many affordable options as well, some of which are close to iconic landmarks. London is known for blending the old with the new, and a stay at the Qbic London City is a great (and affordable) way to experience this. For a modest rate, you can experience the unique architecture and modern style of this unique hotel, which is also a short walk to the Tower of London.
Main Attractions
When in Rome, a trip to any of the city's ancient Roman landmarks is simply unforgettable, but if you must pick one to visit, go on a trip to The Pantheon. This historic landmark is now a Catholic Church but once served as a site of Roman worship during the reign of Emperor Augustus. The stunning columns and overwhelming artistry of the Roman Empire come to life before your eyes to make for an unforgettable experience.
Buckingham Palace in London is the official residence of Queen Elizabeth II, yet the palace is only open to visitors during the summer months when the Queen is away. Therefore, a trip to the Tower of London is a must. Built nearly 1,000 years ago on orders of William the Conqueror, this iconic fortress literally comes alive with the doomed history of historical figures who met their ends inside. Be sure to visit the Jewel House to view Britain's Crown Jewels.
Food
Rome is brimming with amazing restaurants that show off the range of Italian cuisine types. Roscioli Salumeria con Cucina is one restaurant to put at the top of your list. This stylish eatery includes a deli and bakery as well as a wine shop featuring many different selections. In London, rustic flavors are everywhere, and best represented at Rules in the Covent Garden District. This eatery specializes in authentic British cuisine.
Weather
The weather in Rome can be best characterized as tranquil; four seasons are present and there are not many extremes in hot or cold. In London, the weather is indicative of a northern Atlantic region; moisture and precipitation are common, yet the weather is also not extreme in heat or cold.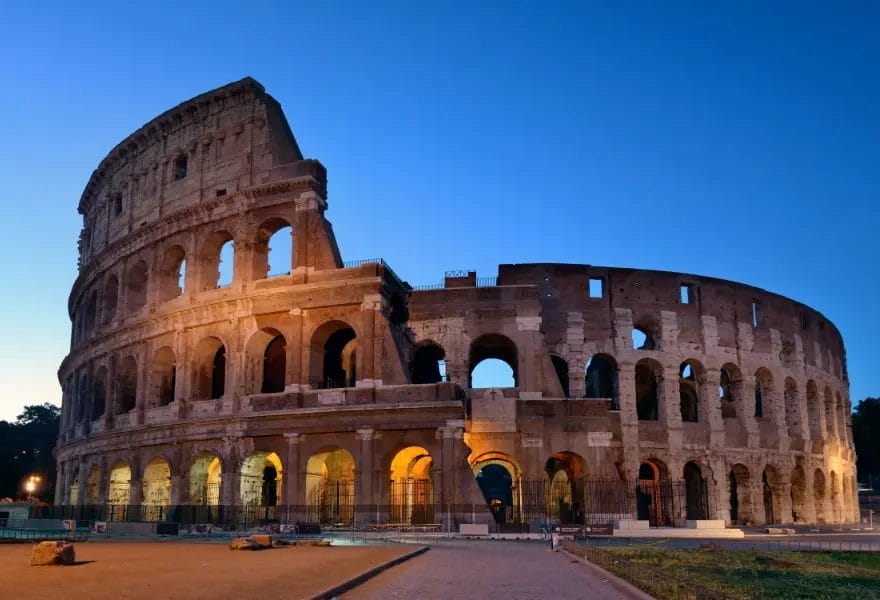 Safety
Neither city is incredibly dangerous, yet Rome does have a higher crime rate. As long as you stick to basic principles of being cautious, you shouldn't have to worry about being the victim of a crime in either Rome or London. Just remember to be cautious as you would in your hometown, and try and be extra careful in secluded places during the evening hours.
Transportation
Both cities have numerous transportation opportunities. Rome features an underground subway system as well as a large focus on taxis and walking. London is virtually the same, with a subway system, numerous buses, and easy accessibility to many of the city's famous landmarks.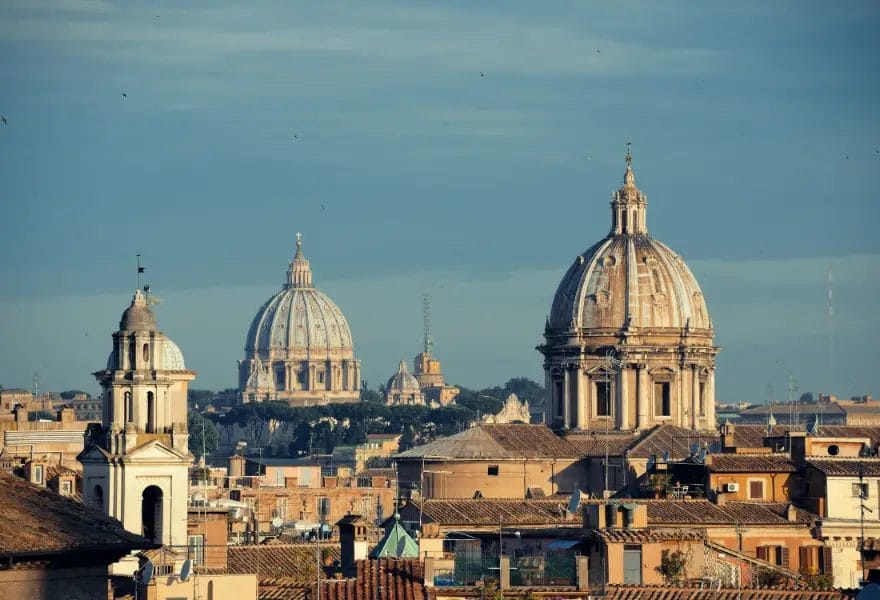 Customs
Both cities require a valid passport and feature only slight differences with visa requirements. You will need a visa in Rome if you plan on staying longer than three months, whereas, in London, you do not need a visa unless you plan on staying longer than six months at a time.
Recap: Rome Vs. London
Both Rome and London are very similar, therefore, which can be said to be the better choice for your vacation?
You may save a bit of money if you decide to vacation in Rome; the prices are less expensive than in London across the board. That said, either city will likely provide an amazing vacation experience.
London can be a bit more predictable in terms of weather, but a London rainstorm is definitely worth it.