How To Get to Hawaii Without Flying (Complete Guide)
Unfortunately, getting to Hawaii without a plane can be tricky since it's so far away from the mainland. However, it is certainly possible to reach the islands without flying. So what exactly is the best method to get to Hawaii without the use of a plane?
You must book a cruise liner to get to Hawaii without flying. Several cruises depart from locations along the west coast before making their way to the Hawaiian islands. Many of these cruises take passengers to all the islands several days before returning home.
In the rest of this article, I will discuss obtaining a cruise ship to and from the Hawaiian islands. So, read on to learn more about getting to the Aloha state without using a plane.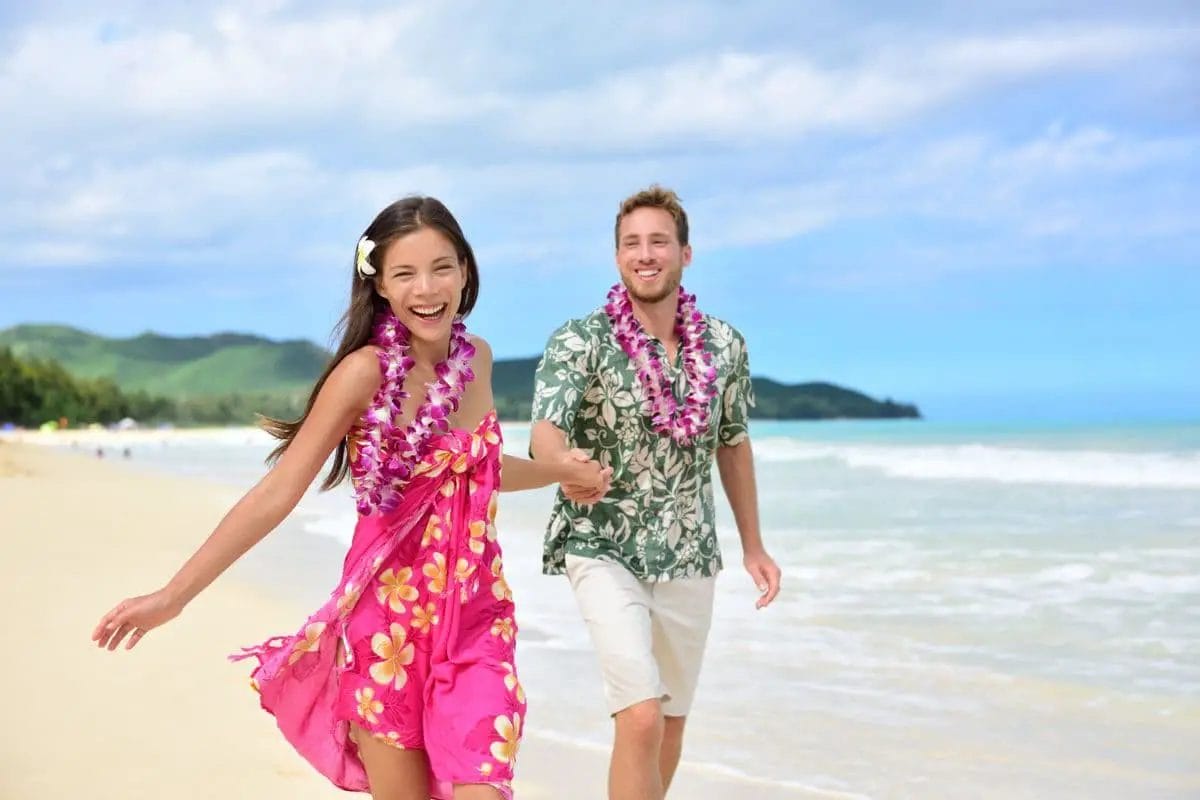 1. Select a Cruise Liner
The first and most crucial step is to select a cruise liner. Several companies cruise to the Hawaiian islands. However, some will be much more luxurious than others. It's also important to note that some cruises offer more flexibility than others. Cruising to Hawaii instead of flying means you will have much less control over your schedule.
However, cruising also means you will potentially get to see more of the Hawaiian islands while enjoying the luxurious accommodations of a cruise ship. But first, you need to find the correct liner.
What you should look for in a cruise to Hawaii:
A longer cruise length. The longer the cruise, the more time you will likely be able to spend on each of the islands. Additionally, a more extended cruise can help you to have more time to unwind and relax.
The cruise company you're going with. It's essential to check reviews of cruises and to research the company you choose. Some cruises cut corners, while others are great at providing a perfect cruising experience.
The cruise's departure point. Many of the Hawaiian cruises depart from California or other west coast states. However, some cruises depart from other locations, so be sure to research which state is easiest for you to leave from.
A fair price. Some cruises cost more than others, and finding one that fits your budget can be helpful. Also, it's important to remember that you don't have to worry about food or accommodations when visiting Hawaii via cruise liner. The cruise cost covers all those things you would typically have to worry about yourself on vacation.
How long the cruise will give you in each port. Because you will have to adhere to the cruise schedule, getting enough time to explore each island can be tricky. However, longer cruises tend to provide more opportunities for exploration.
As you can see, there are several essential things you need to consider when choosing a cruise to Hawaii. First, cruising is the best option because it's pretty challenging to get a private charter from the mainland to Hawaii without owning your boat. Therefore, selecting a liner that will best fit your travel expectations is essential.
Some of the most common cruise lines that offer Hawaiian cruises from the mainland are:
Princess Cruises
Holland America Line
Seabourn Cruise Line
Carnival Cruise Line
Celebrity Cruises
Other liners frequent the islands of Hawaii; these are just the most popular. Additionally, it's important to note that liners like Celebrity Cruises often depart from locations within Canada instead of the United States.
2. Obtain Transportation to the Cruise Departure Point
If you hope to make your entire trip flight-free, you must plan. Most cruises in the US depart from Florida or California. However, as I previously mentioned, you can also catch many Hawaiian cruises out of Canada.
Once you choose which departure works best for you, you need to figure out how you will be getting there.
Non-flight transportation options include:
Taking a bus
Taking a train
Driving your car and paying for parking
Getting a rental car for the trip there and back
Select the method that works best for you. If you don't live too far and are comfortable driving, that's always a great way to get to your cruise. However, renting a car can sometimes be more cost-efficient as you won't have to pay to store it while you're away.
3. Board the Cruise Liner for Hawaii
After you arrive at port, it's time to board the liner and prepare to reach Hawaii's beautiful state. Depending on your booked liner, you may have other stops before reaching Hawaii. Otherwise, this is your time to sit back, relax, and enjoy the fantastic amenities.
Your time at sea is a great time to plan what sort of excursions you want to do when you reach the island. You should have received some itinerary about what days and times your ship will be pulling into port. When the ship docks, you will finally have a chance to explore the islands.
Each cruise liner will provide many fun experiences, from fancy dining and swimming to dancing. There will be no shortage of things to occupy your time while you wait for your ship to dock in the Aloha state.
4. Enjoy the Hawaiian Islands
Once your ship finally arrives in Hawaii, it's time to explore. However, you will still need to adhere heavily to the ship's itinerary, as you can be left behind if you aren't on the boat in time. Generally, each cruise will give you enough time to explore the island you are currently docked at. However, each liner's itinerary will vary.
Despite cruises being somewhat restrictive when exploring Hawaii on your terms, using a cruise liner instead of flying is a great way to see the most popular islands in one go. Plus, you get to have your accommodations go with you wherever you travel.
The cruise liners are well aware of each island's most popular attractions and can quickly help you book the excursions that will suit you best. In addition, the crew is generally familiar with the area and can advise you on what to do while the ship's in port.
Do your best to fit in any adventures you want to have within the allotted port time. You can always come back and visit an island if you missed something important. However, it's best to get all your bucket list items done while there so you can travel someplace new next time.
5. Return to the Mainland
Finally, once your time is up in the lush islands of Hawaii, it's time to return home. Most cruises to Hawaii from the mainland run for about 15 days. However, you can find some as long as 52 days. So there are many options regarding how long you spend on the islands.
The trip home will feel quite similar to the arrival trip. There will be plenty of fun entertainment and delicious food for your enjoyment. Typically, there is live music and fun by the pools. Some cruises offer spa experiences and other relaxation packages.
Upon arrival, the ship is unloaded, and the passengers are directed on how to exit the ship properly. Once you have safely exited the ship and ensured you have all your belongings, it's time to head home with your new island tan.
Final Thoughts: How to Get to Hawaii Without Flying
Though it's not easy to get to Hawaii without flying with an airline, you definitely can by taking a cruise ship. Plus, cruises are so much fun and a great way to see multiple Hawaiian islands in one go. Additionally, all your food and accommodations are in one place as you explore.