Does Allegiant Air Fly to Hawaii? (2023 Update)
Allegiant Air has earned a reputation as one of the most affordable airlines to fly with, making it seem like an ideal airline for a budget-conscious flight to Hawaii. However, Allegiant Air flights only go to a limited number of airports in major cities in the USA.
Allegiant Air does not fly to Hawaii. Allegiant used to fly to Honolulu, HI, but stopped flying to this destination in 2017 since the planes they used for this route fell into disrepair.
If you want to learn more about why Allegiant Air doesn't offer flights to Hawaii anymore or want to get an idea of what to expect from the other budget airlines that have nonstop routes directly to Hawaii, you've come to the right place. I'll tell you everything you need to know to find a great deal on your tickets to Hawaii, so let's talk about it.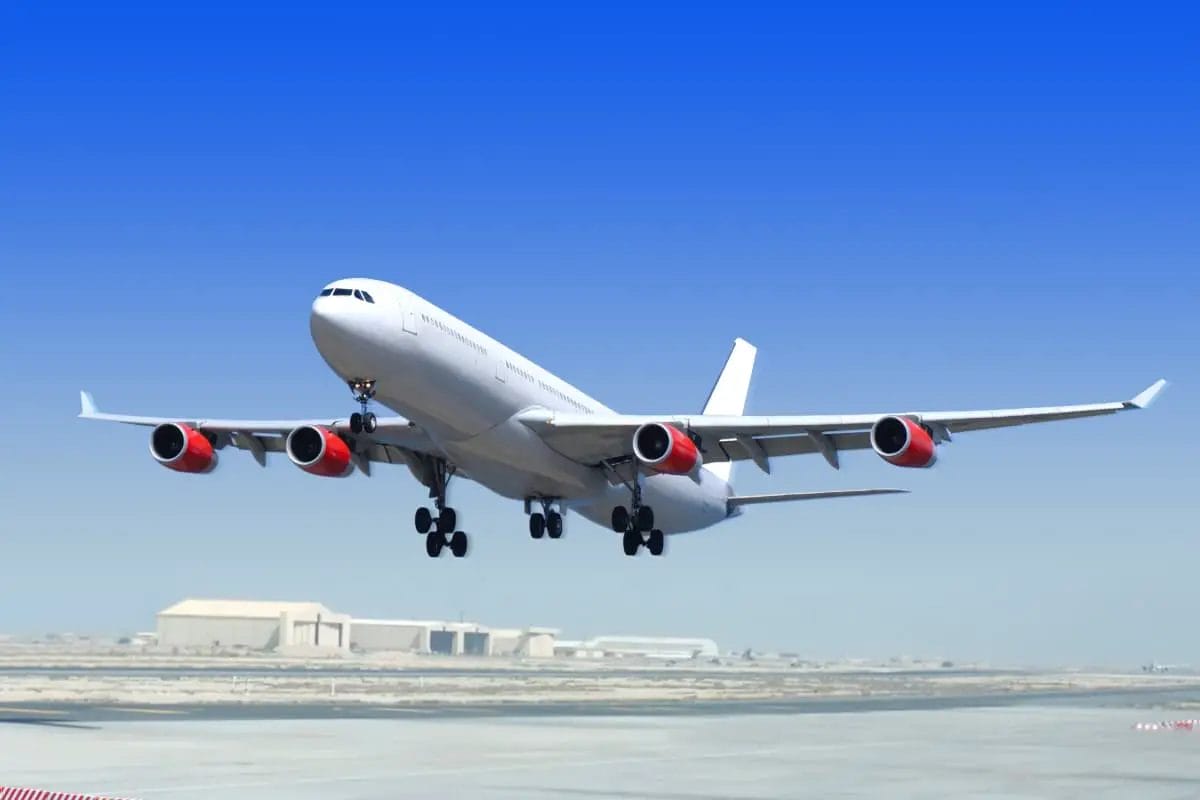 Where Does Allegiant Air Fly?
Allegiant Air flies to every state in the USA except for Hawaii, Alaska, Wyoming, New Mexico, Alabama, Delaware, and Connecticut. Allegiant Air is available at limited airports, but they offer flights to most major cities in the USA.
Because of the limited availability of possible destinations and departures with Allegiant, it is the ideal airline for business travel.
Allegiant Air won't get you to a small town. It only connects to airports in midsize to large cities, with a higher concentration of airports in the eastern USA.
Why Doesn't Allegiant Air Fly to Hawaii Anymore?
Though Allegiant Air currently does not offer flights to Hawaii, they used to. Allegiant Air's quick arrival and departure from the islands made a big splash in the news and left many people wondering why Allegiant stopped connecting to Hawaii.
Allegiant Air doesn't fly to Hawaii anymore because their fleet of Boeing 757s became less reliable and was due for costly repairs. Since Allegiant Air's flights to Hawaii were unpopular and too inexpensive to cover repair costs, they did not repair the Boeings and canceled flights to Hawaii.
In 2012, Allegiant Air began flying from several select US cities to Honolulu, Hawaii. These flights were inexpensive and started at only $99 per person, offering the cheapest rates on the market.
Although Allegiant Air is a well-known budget airline for people flying within the USA, they also have a no-frills approach that wasn't popular among people traveling to Hawaii. After all, most Americans traveling to Hawaii are on their way to a relaxing and pleasant vacation, and they likely want their plane ride to be enjoyable.
The inexpensiveness of an Allegiant flight to Hawaii was noticeable in the plane's quality and the customer service available. Reportedly, other budget airlines such as Hawaiian Airlines never saw Allegiant as competition since flying Allegiant had few perks other than the low ticket prices.
According to reviews, the pre-used Boeing 757's that carried passengers from the continent to Hawaii were often unclean, had no reclining chairs, and featured inhospitable staff.
Frequent delays, safety concerns, and costly add-on fees for things such as carry-ons made Allegiant far less popular than the other available airlines.
These safety concerns became even more concerning as the Boeings aged. Planes, like cars, get more expensive to maintain the older they are. Finding new parts for these used planes soon became a challenge for Allegiant, as the estimated cost of repairs to these aircraft was $43.2 million in 2015, two years after they purchased them.
Allegiant wasn't making enough money from their unpopular Hawaiian flights to fix these planes. As a result, the airline began to limit and stop offering flights to Hawaii. By the fall of 2017, all Allegiant flights to Hawaii ceased.
Budget Airlines Like Allegiant that Fly To Hawaii
So, now that you know Allegiant won't get you to Hawaii, what are your options? Several affordable airlines can get you to and from Hawaii without breaking the bank.
In addition, these airlines are reliable and won't ask you to put up with lousy service and safety hazards like Allegiant did on their limited flights to Hawaii.
Without further ado, here are the best budget-friendly airlines for flying to Hawaii:
I already discussed these airlines in my article on whether Frontier flies to Hawaii, so check it out for a cost breakdown and more information about each airline's destination options.
What Is the Average Cost of a Round-Trip Flight to Hawaii?
While looking for flights, it's a good idea to ensure you get the best bang for your buck. So, it might help to know the average cost for a ticket to Hawaii and when to look for the best deals.
The average cost of a round-trip flight to Hawaii is $829 during the peak tourist season in July. However, in the off-season in January, you can get tickets for as low as $300, depending on availability and the airline you choose.
If you fly business class or economy and choose one of the budget airlines listed above, you can expect to pay around $400 to $700 on a round-trip ticket to Hawaii on most dates. Airlines like Delta and American usually have steeper prices to cover the cost of their in-flight amenities.
However, some dates, such as those in June and July, are the most popular for flights to the islands. During these months, you should expect prices averaging from $800 to $900, even from budget airlines. You may be able to find a deal on some dates, but if you have a set timeline, you might get stuck having to pay more for your tickets.
So, try to shop during the off-season if you want to find the best deals on tickets to Hawaii.
In addition, I have only discussed business and economy prices thus far. You can expect to pay $2,000 to just over $3,000 per person if you purchase a first-class ticket. Suffice to say, you can save tons of money by opting for a lower-class flight to Hawaii.
Conclusion: Does Allegiant Air Fly to Hawaii in 2023?
Allegiant Air does not fly to Hawaii, although they tried to offer Hawaiian flights from 2012 to 2017 with little success. However, if you want an inexpensive nonstop ticket to Hawaii, you can opt for another affordable airline such as Southwest, Sun Country, or Hawaiian Airlines.
Expect to pay anywhere from $300 to $900 for a business or economy class round-trip ticket, and plan your visit for the winter months if you want the best deals.