Grand Cayman vs. Belize: Which Is Better for a Vacation?
When it comes to vacationing in the Caribbean, you may not find two more distinct and unique options than Grand Cayman and Belize. Grand Cayman is world-renowned for its scuba diving and snorkeling adventures along the edge of the Caribbean Sea. Belize is known for its distinction as both Caribbean and Central American destinations, with diverse landscapes and ecosystems characterizing the nation, which could be better for a vacation?
Both Grand Cayman and Belize are popular tourist attractions, mainly for superior scuba diving attractions of each. Belize has a much higher crime rate and is a lot less safe than Grand Cayman; therefore, a vacation to Grand Cayman may be the better option. 
| Category | Grand Cayman | Belize |
| --- | --- | --- |
| Cost Range for 1 Week | $2,037 | $686 |
| Main Attractions | Scuba diving, Seven Mile Beach, Queen Elizabeth II Botanic Park, USS Kittiwake, Stingray City | Scuba diving, Ambergris Caye and Hol Chan Marine Reserve, Lighthouse Reef Atoll and the Blue Hole, Placencia Peninsula |
| Food | The cuisine of the Cayman Islands is heavy on seafood, with fish being the primary staple. | The cuisine of Belize is heavy on seafood, with fish being the primary staple; Latin American cuisine is also a staple. |
| Weather | The weather of the Cayman Islands is hot and humid throughout most of the year, with only mild winters. | The weather of Belize is hot and humid throughout most of the year, with only mild winters. |
| Safety | The Cayman Islands are generally safe, with only minor and petty crimes such as theft being reported against tourists. | Belize is considered to be a moderately dangerous country, even for tourists; precautions should be taken at all times and resist the urge to travel alone. |
| Transportation | Grand Cayman features a public bus service; however, car rentals and taxi rides are the most popular forms of transportation for vacationers. | Belize features water taxis, regular taxis, places, and boats as forms of transportation; public bus service is also available. |
| Customs | You will need a valid passport to vacation in Grand Cayman; a visa is not required for stays less than 30 days. | You must have a valid passport to vacation in Belize, as well as proof of a return ticket out of the country. |
Both of these Caribbean destinations will fulfill any vacationer's wish of experiencing the best that the Caribbean has to offer. With that said, there are some major differences between Grand Cayman and Belize.
This article will explore both of these islands through a range of categories to determine which of these two options is better for a vacation.
Belize vs. Grand Cayman: Cost of Stay
Both destinations represent some of the finest vacation sites in the Caribbean; therefore, the cost of a one week's vacation to either will reflect this. A one-week vacation to Grand Cayman will typically cost about $2,037, representing a standard hotel and average daily expenses. The cost can skyrocket easily if you indulge in the numerous fine dining establishments or shopping excursions that litter the region.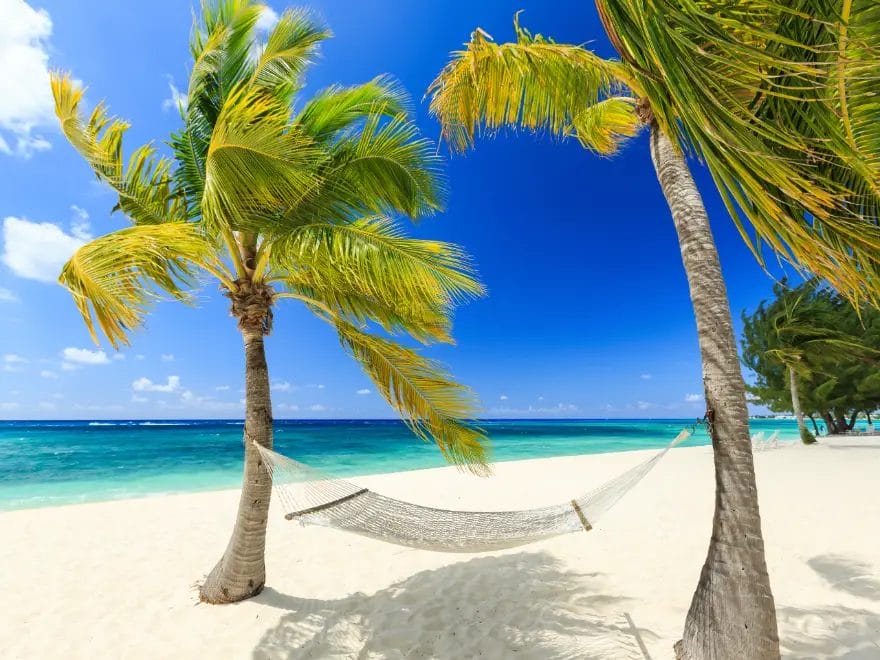 Belize also provides a one-of-a-kind vacation experience in stunning surroundings with many places to visit. A standard one week vacation to this island will cost about $686. This cost is much lower than what is seen in Grand Cayman. Belize is also a part of Central America. Therefore, the overall cost is slightly lower than what you see throughout the rest of the Caribbean region.
If you are looking for a somewhat less expensive trip overall, then Belize is certainly the option worth considering.
Affordable Hotel Options
You may be thinking that no such thing as affordable hotel options exist in either of these destinations, yet there are some affordable options hidden away.
On Grand Cayman, a stay at the Comfort Suites on Seven Mile Beach offers a scenic view of the pristine Caribbean coastline with all of the comfortable amenities and accommodations that make any trip to the Cayman Islands a memorable experience. The rooms are not all glitz and glamour as you would expect in the Caribbean paradise, yet they are stylishly tropical, with a restaurant and bar on site.
In Belize, nothing can beat the incredible price that you can find at the Tobacco Caye Paradise. This modestly-priced hotel is located within a convenient walking distance to stunning views of Tobacco Caye and the beach, with a hot tub, gymnasium, and pool on location. The rooms are not stunning, yet the comfort and cleanliness guaranteed are certainly worth considering due to the prime location.
Main Attractions
These destinations are well-known for their beaches and scuba diving, yet there are also many more types of attractions to take in.
On Grand Cayman, a visit to the Queen Elizabeth II Botanic Park offers a great way to experience flora and fauna native to the Cayman Islands. You can spend a day here looking at the many forms of reptiles and amphibians that are native to the island, as well as the tropical plants that cover the landscape as far as the eye can see. Named after the nation's reigning monarch, this attraction is certainly worth a visit when staying on Grand Cayman.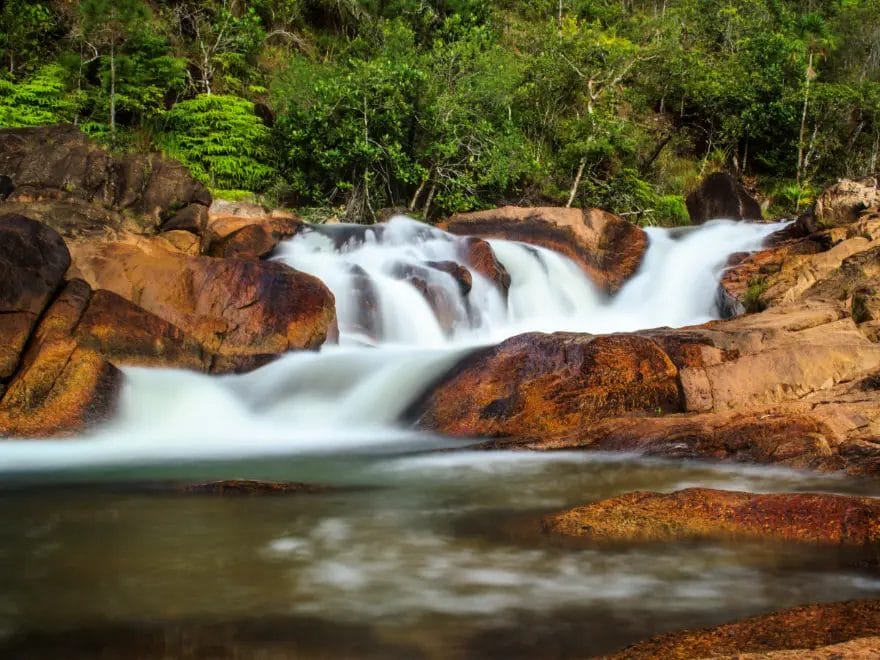 In Belize, there are many seaside attractions to take in, which will likely make up most of your vacation to begin with. A great way to spend a day in Belize is to learn firsthand about the sea life surrounding the island at the Hol Chan Marine Reserve. You can do this by snorkeling in the water with real sharks and stingrays under guided supervision and through real tours of the native Coral Reef that surrounds the Belize coastline.
Food
On Grand Cayman, there are many restaurants to try. If you can only choose one, be sure to visit Bacaro. This unique and lively restaurant features a wide array of seafood dishes and authentic Central American cuisine to choose from.
In Belize, seafood is also a large staple of the local cuisine, and one of the restaurants that best captures this on the island is the Black Orchid. This casual restaurant features beautiful coastal views and an array of distinctive seafood with a tropical twist.
Weather
Both nations feature distinctive tropical climates. The spring and summer months are warm and hot with high humidity. Fall and winter are only ever mild and never cold with high humidity as well.
Safety
Grand Cayman is generally safe with only petty crime instances against tourists. Belize is not a very safe country; therefore, caution should be observed at all times.
Transportation
There are various forms of public transportation across both destinations. Taxis and ride-sharing apps are also common, yet many people prefer to walk as much as possible to take in these places' beautiful scenery and atmosphere.
Customs
You will need a valid passport to vacation in either country. In Belize, you will also need to show proof of a return ticket to ensure you can leave the island.
Conclusion: Grand Cayman vs. Belize
So, between Grand Cayman and Belize, which is better for a vacation?
This is not an easy choice to make, as you will likely be satisfied with either location's exquisite surroundings. Both feature beautiful tropical views and beaches, as well as a big focus on scuba diving.
The final decision will ultimately come down to which of the two countries you would prefer to spend time in.
Grand Cayman is much safer yet more expensive.
If you are on a budget, go with Belize but use caution everywhere.