Florida Keys vs. Hawaii: Which Is Better for Vacation?
It can be a tough choice between these two great holiday destinations, as they both have so much to offer to those who come to visit. Both Hawaii and the Florida Keys seem like the ultimate tropical getaway, right?
Hawaii offers tropical islands with lush nature and the best beaches North America has to offer, however it is a bit more on the expensive side. The Florida Keys also have the brightest blue water and many cultural activities at a lower price. 
| Category | Hawaii | Florida Keys |
| --- | --- | --- |
| Cost of Stay: Weekly (USD) | $1,362 USD per person | $774 USD per person |
| Transportation | Rented car, Uber, Wiki Bike, e-scooters | Rented car, Uber, bus, rented bike, rented moped |
| Notable Attractions | Surfing at Waikiki Beach and watching the pros at North Shore | Southernmost point, Hemingway house, |
| Weather | Warm all year round with only small differences in temperature, more rain in winter | Hurricane Season: June – November. Best months: March & May. High Season: Dec – Feb |
| Food and Drink | Hawaiian BBQ, American, Japanese, Sushi, Chinese, Vietnamese, Seafood, Steakhouse. Honolulu Locals Tip's: Duke's Waikiki, Nico's Pier 38. | American, Seafood, Gastro Pub, Steakhouse. Key West Locals Tip's: Key Lime Pie, Conch Fritters, Papa's Pilar Rum Distillery |
| Activities for Kids | Hanauma Bay Nature Preserve, Waikiki Aquarium. | Key West Shipwreck Museum, The Turtle Hospital |
| Nature Attractions | Diamond Head, Waikiki Bay | Key West Butterfly and Nature Conservatory, Fort Jefferson |
This article will discuss which benefits each destination has and why, how much it will cost you to visit, what the best time of the year is to go and how safe it is. Hopefully these topics combined will help you make the best decision according to your wishes.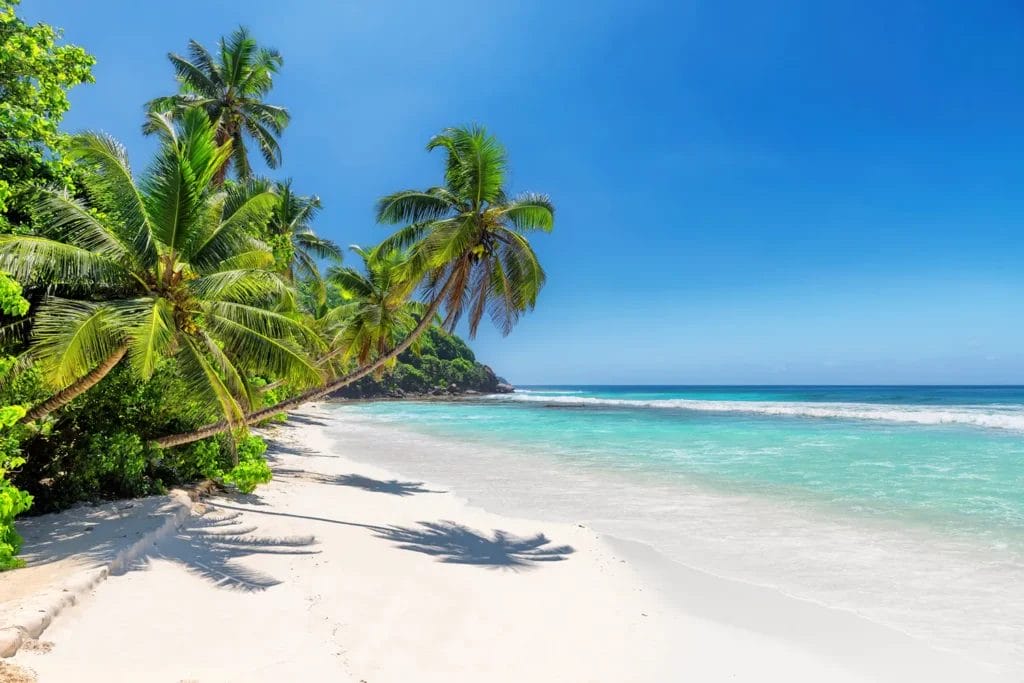 Cost of Stay
As the Florida Keys are a popular winter destination, cost of stay will be higher during that season than any other time of the year. If you'd like to keep the costs as low as possible, there are many Airbnb's that have very reasonable prices.
The same goes for Hawaii: you can find lots of reasonably priced Airbnbs here. You can make it as cheap / expensive as you please. Because of the pleasant climate Hawaii is lucky enough to have the entire year, there isn't a specific peak season to avoid.
Best Affordable Hotels
Hawaii has lots of great hotel deals, depending on which island you would like to visit.
Oahu is the most visited island of Hawaii with nearly 5 million visitors a year. Located on the popular beach Waikiki, in the state's capital city Honolulu, Prince Waikiki has many great reviews from previous visitors along with some great room views.
Another Hawaii must-visit is Maui. Maui is the second largest island of Hawaii and has got so much to offer for those lucky enough to set foot on this beautiful island. If you prefer not to spend a fortune on your hotel but you would still like some level of luxury and comfort, Hyatt Regency Maui Resort and Spa might be a great option for you.
When you're visiting the Florida Keys, it is simply not possible to skip Key West. There are many lovely and affordable places to stay there, such as Havana Cabana. The hotel is located near many top attractions and it has a gorgeous large pool surrounded by lots of palm trees.
If you're on a bit of tight budget, the Atlantic Bay Resort in Key Largo could be a great option. It has a lot of good reviews and has beautiful surroundings.
Main Attractions
There are plenty of lovely beach hotels in Hawaii which could make you not want to leave the hotel your entire stay. This would be a waste, however, as Hawaii has so much more to offer than just their tropical beaches.
In Hawaii there are obviously plenty of activities that can be done in the water, such as surfing, snorkeling, diving and sailing. On land are also enough active things to do like hiking, visiting Pearl Harbor or picking your own pineapple at the Dole farm.
The Florida Keys offers driving along the longest stretch of highway over the ocean in America, National Historic landmarks like the Hemingway House and Southernmost Point of the US, charter fishing for giant marlin, or simply snacking on some conch fritters while sipping on a cold beer with your feet in the sand listing to Jimmy Buffet.
Weather
Hawaii generally has great average temperatures all year-round with only a few degrees warmer in the summer months. The temperature is basically always pleasant. What might be more important when it comes to visiting Hawaii is the rainfall and the surfing conditions. These must be taken into consideration before you book your trip for your own benefit.
Most of the rain in Hawaii falls during winter, therefore it's recommendable to vacation here during the summer months. If you are planning on visiting Hawaii in winter, there are certain islands with less rainfall such as Waikiki, South and West Maui, Kauai, Poipu, Kohala Coast (on the Big Island).
The Florida Keys are a popular destination to visit during winter months because it's warm and sunny. If you want to avoid crowds, however, this might not be the best time for you to visit. Right after winter is over, crowds will decrease and the temperature isn't at its peak yet. Spring is ideal because the odds you'll come across a hurricane is slim to none. The hurricane season is between June and November.
Safety
No matter which place you visit during your holidays, it is always important to stay cautious and to stay smart. Don't carry any valuables on you and don't leave any in your car.
The Hawaiian islands are generally safe. Make sure not to park your car in any remote spots or abandoned parking lots and use common sense. Do this and you should be fine.
The same goes for the Florida Keys, where the crime levels are low. One factor, however, that could significantly impact your safety are the hurricanes which mostly occur between August and October (if they occur at all). However, there will regularly be more than enough time to evacuate may this be necessary.
Transportation
Both Hawaii and the Florida Keys are reachable by plane. If you go for the latter option, you can fly to the small airport of Key West or fly to Miami and drive down from there. If you decide to drive down from Miami or drive up from Key West (with a rental car for example), you will have a great road trip ahead. Because you don't want to miss out on this, it is advisable to either drive to the Florida Keys or rent a car there.
If you're travelling to Hawaii from any other state in the US, you're going to have to fly. Between all of the Hawaiian islands there are plenty of flights to get you where you want to go. Once you've arrived it's necessary to rent a car in order to get around.
Final Thoughts
If there's one thing I've learned writing this article is that it's really hard choosing between these two wonderful destinations. When it comes down to it, you really can't make a wrong decision.
If you want tropical beaches, lots of active water and land activities, and you have a little bit more to spend, Hawaii is the way to go. If you want to keep the costs somewhat low and still have tropical temperatures, the Florida Keys are calling your name.