Brisbane vs. Melbourne: Which Is Better To Visit?
Australia's beautiful state has much to offer tourists, with many inspiring locations and notable attractions. Brisbane and Melbourne are two great cities in Australia, and if you're planning a visit, it may be hard to choose which one is best for your travels.
They are both very different cities, so the better choice will be based on the type of vacation you have in mind. Where should you vacation in the great Down Under debate of Brisbane vs. Melbourne?
Brisbane is better to visit if you want a more intimate and relaxed vacation with riverboat cruises, beaches, rooftop bars, and museums. Melbourne is better to visit if you prefer touring a much larger city full of culture and vibrant nightlife and home to one of the best botanical gardens ever.
| Category | Brisbane | Melbourne |
| --- | --- | --- |
| Cost Range for 1 Week | $725 per person | $1,009 per person |
| Transportation | Air trains, public buses, cabs, rideshare, ferry | Trains, public buses, taxis, tram, ferry |
| Notable Attractions | Brisbane's Story Bridge, Brisbane Riverwalk, South Bank Parklands, Howard Smith Wharves, Kangaroo Point Cliffs, Moreton Island | Federation Square, Melbourne Aquarium, Luna Park, Melbourne Star Observation Wheel |
| Weather | Warm temperatures from October to April with lots of rain during the summer months | Variety of weather forms during spring and summer, cold fronts lead to severe weather, mild winters |
| Food and Drink | Upscale eateries, food trucks, fast food, roof-top bars, street markets | Streetside eateries, cafes, restaurants, drinking bars, bistros, wineries |
| Activities for Kids | Pet the Koalas at the zoo, local parks, swimming at South Bank, Tree top tours, and go-karts. | Museums, Skydeck, Federation Square, Collingwood Children's Farm, Inflatable Park |
| Nature Attractions | Glass House Mountains National Park, City Botanic Gardens, bayside beaches | St Kilda Pier, Phillip Island Nature Parks, Melbourne Cricket Ground, Fitzroy Gardens, Roy Botanic Gardens |
Brisbane, also known as the "River City," is the capital city of Queensland and is located in the southeast region. The Brisbane River runs throughout most of the area and opens up into Moreton Bay.
As a result, one of the best ways to tour the city is on the water, with Brisbane offering several river cruises to highlight your trip. 
Melbourne, the second-largest city in Australia, is located in Victoria and is also the state's capital. This city is known for being rich in culture, which attracts tourists from all over the world, making it the second most visited city in Australia. Melbourne hosts several popular festivities and cultural events throughout the year.
This article will discuss some factors you should consider when planning a trip to Australia and will help you decide whether you should visit Brisbane or Melbourne to customize your vacation plans.
Melbourne Vs. Brisbane: Cost of Stay
Your cost of stay in either city will depend on the type of vacation you are planning. Brisbane offers various accommodations, including hotels, bed & breakfasts, hostels, and even caravan parks if camping is on your itinerary.
If you prefer to stay near the beach, the Beach House Bed and Breakfast is right on the water overlooking Moreton Bay and will cost around USD 100 per night with breakfast included.
A hotel in Brisbane's city will cost around the same price with beautiful views from top floors. The Adina Apartment Hotel is a great option for staying near all the action.
Melbourne offers similar types of accommodations, but prices are a little higher. A bed & breakfast like the Kensington Bed and Breakfast costs around USD 150 per night. If you are on a really tight budget and want to be adventurous, you could also stay in the Hotel Claremont Guest House, a hostel to sacrifice space and privacy.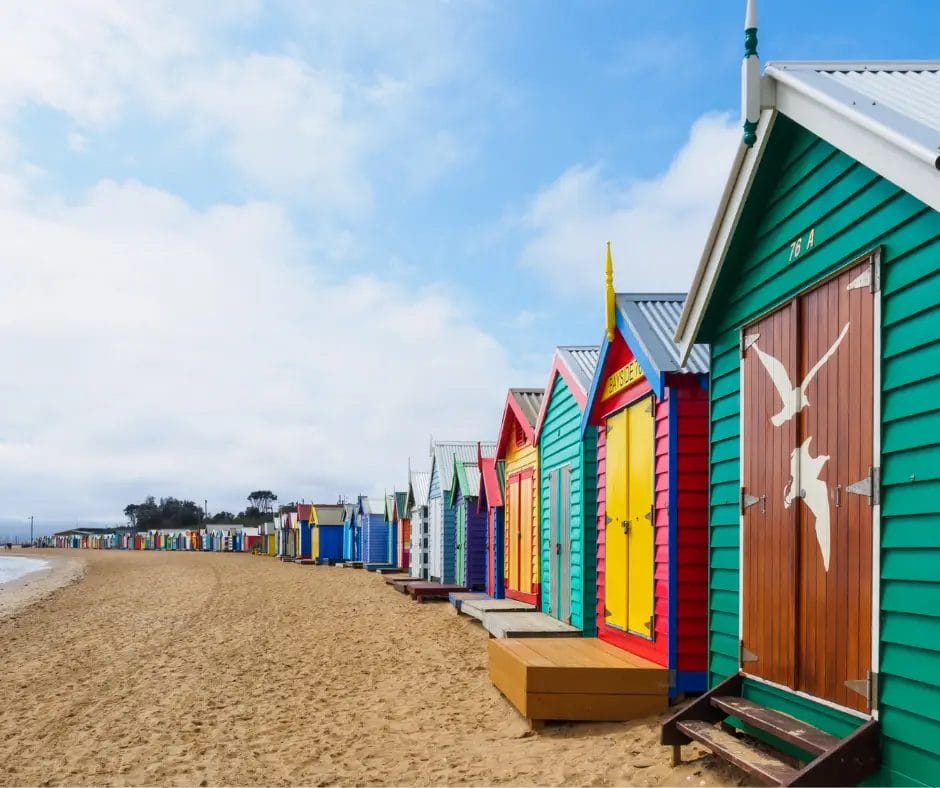 Main Attractions
The Brisbane River is one of the city's main sites, and a lot of the prime tourist attractions, like the Brisbane River Walk and the Brisbane Story Bridge, are centered around it. The River Walk is 870 meters long and provides ample space for cyclists and walkers to enjoy the view as if they are walking on water.
There are only three climbable bridges in the world, and one of them is in Brisbane. The story bridge's views are sensational, and it's an experience you will definitely want to include if this is your city of choice.
Melbourne hosts all of its cultural events at the top-rated tourist attraction, Federation Square. This could be described as the city's heart as several options for food and recreation are offered here.
Another notable attraction is the Melbourne Star Observation Wheel, which allows you to view the city from the top of a wheel and experience the breathtaking skyline. The ticket prices are surprisingly reasonable for this amazing flight in the sky.
Food and Drink
One of the best things about traveling is trying new restaurants, and you may even like to get a little adventurous with your food when you're on vacation.
Brisbane or Melbourne offer great food options, from fast food to affordable street cafes and upscale restaurants. They both also offer rooftop bars with specialty drinks and more amazing views.
Melbourne seems to have a little more variety when it comes to food because the city is so full of culture and has several cuisines to choose from. The annual festivals held at the Federation Square would definitely be the time to taste some delicious food and creative drinks.
Weather
Melbourne's proximity to both the inlands and the ocean, unfortunately, creates a temperamental climate during the spring and summer. It is common to have various thunderstorms, hail, rain, and cold fronts during this time.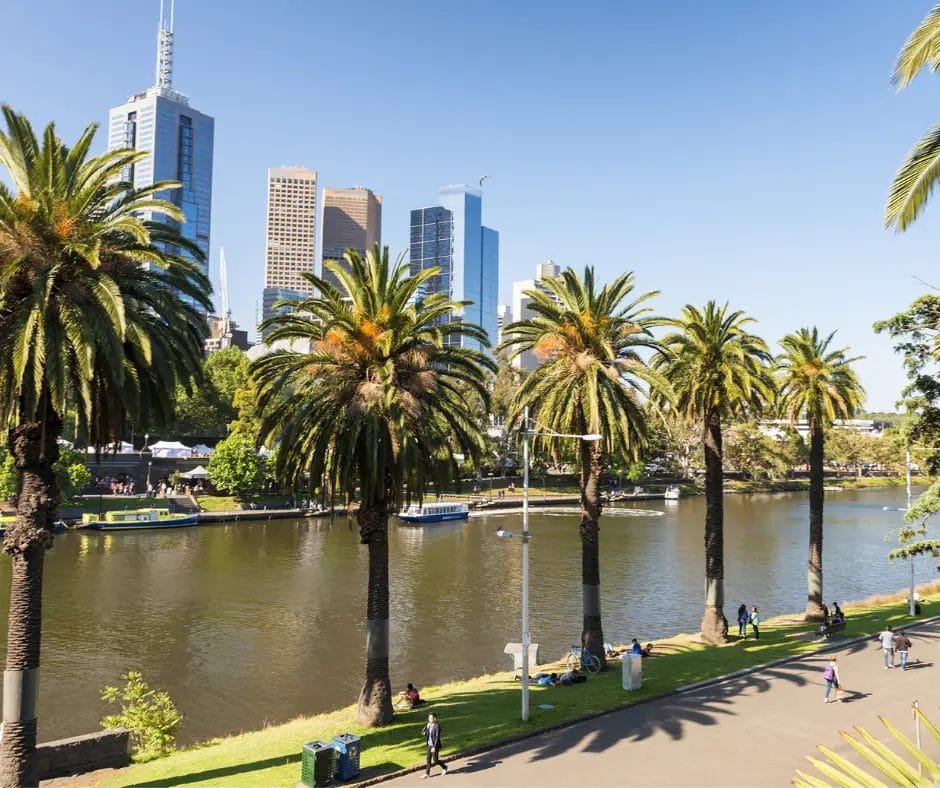 Brisbane's climate is more stable with extremely warm temperatures from spring to fall, and this city experiences a high amount of rain throughout the year.
Safety
Brisbane is smaller than Melbourne and is a very walkable city. Places like the River Walk can be great for tourists, but it's always important to be aware of your surroundings and keep your personal items close.
Melbourne is a much larger city with more people, and tourists can sometimes be vulnerable to crime. Both cities are considered relatively safe but touring with a group is best.
Transportation
Although there are lots of walking and cycling in Brisbane, there are several other transportation options around the city. The best way to navigate through Brisbane is by ferry boat because of the river.
You can also take the rail in Brisbane, which will take you to several of the main tourist attractions and allow you to pay electronically by loading funds on a card. This makes it easy to set aside funds for transportation only, and it is safer since you will not have to carry cash on the train.
With Melbourne being much more populated, riding through the city by taxi may be hectic due to traffic during peak season. Public buses may be better and more cost-effective, especially if you are traveling with a large group.
Melbourne has trains as well, including the largest tram network in the world.
Conclusion: Brisbane Vs. Melbourne
So with everything considered, these are two of the largest and most frequented cities in Australia. They both have a lot to offer, and now you have more information to customize your vacation experience. Melbourne is slightly more expensive, but it will definitely depend on where you stay and what you like to do.
Both cities are close to the water, but Brisbane has a river that snakes through it. It's also smaller than Melbourne and more modern with some excellent nature attractions. Melbourne is packed with culture and is known for exciting festivals, high rides, and really great food.