Calgary vs. Vancouver: Where Should I Live?
Western Canada is a land of beauty and opportunity for all who seek to relocate there. Calgary and Vancouver are both large, dynamic cities with a lot to offer in terms of economic opportunity and quality of life, although they differ somewhat in character.
Calgary is the boomtown with a thriving economy and all the amenities and cultural attractions of a large metropolis. Vancouver is the densely packed coastal melting pot of peoples from many lands and languages who come together to make their home in the newest of Canada's big cities.
| Category | Calgary | Vancouver |
| --- | --- | --- |
| Cost Range for 1 Week | $460 – $2,617 (source) | $373 – $3,071 (source) |
| Cost of Living | Cheaper than 45% of cities in Canada | The 2nd most expensive city to live in in Canada |
| Transportation | CTrain light rail, 581 miles of hike and bike trails, ride-sharing services, buses, taxis | SkyTrain light rail, Seabus ferry service, RapidBus, ride-sharing services, taxis |
| Climate | Humid Continental climate | Marine West Coast climate |
| Cuisine | Perogies, bison, ginger beef, green onion cakes, Alberta beef, puffed wheat squares | Japadog, BC roll, Dungeness crab, wild pacific salmon, Nanaimo bars, spot prawns |
| Culture | Ethnically diverse, with 27% Chinese and 6% South Asian population | 60% European origin, 9.5% South Asian (mainly from India) |
| Notable Attractions | Calgary Tower, Eau Claire Market, Devonian Gardens, Heritage Park Historical Village | Stanley Park, Gastown, Granville Island, Grouse Mountain, Kitsilano Beach, Chinatown |
Deep in the heart of the Canadian midwest, Calgary won the honor of the most livable city in North America by The Economist Intelligence Unit in both 2018 and 2019. As the Canadian oil and gas industry leader, Calgary has a strong job market and is one of Canada's fastest-growing regions.
Having the highest number of millionaires, per capita, of any Canadian city, the Calgary metropolitan region is also the home of the second-highest number of corporate head offices of Canada's largest corporations.
As a major shipping port on the Pacific coast, Vancouver is the largest city in British Columbia and the third-largest city in Canada, and the fifth most densely populated city in North America. It was ranked among the top ten most livable cities for ten years in a row by The Economist Intelligence Unit. As a prime destination for immigrants from Asia, Vancouver has a population of 52% non-native English speakers.
This article will discuss the similarities and differences between Calgary and Vancouver and help you decide which city is the best place for you to live in.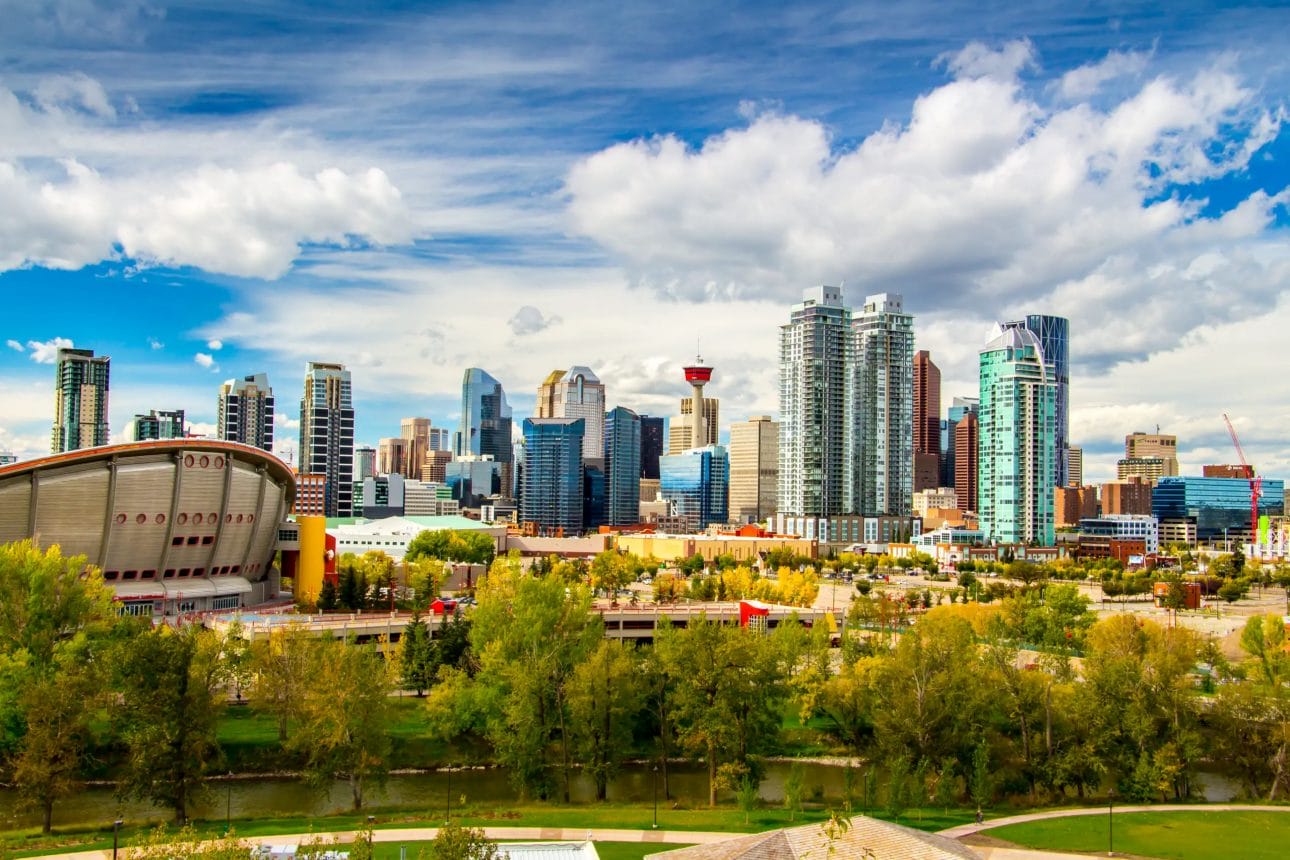 Cost of Living: Vancouver
There are no two ways about it: Vancouver is an expensive city to live in. According to Demographia, in 2012, it was the second most unaffordable city in the world. Payscale ranks the cost of living in Vancouver as 100% higher than the national average. Here's a breakdown of what you can expect.
Cost of Housing
According to Life Part 2, a one-bedroom apartment in Vancouver will set you back $1,900 to $3,000 a month. A two-bedroom apartment goes for $2,500 to $3,500 a month. You will pay at the high end of this range, the closer you get to downtown. A one-bedroom condominium goes for $600,000 and up. Houses in Vancouver start at $1.6 million in the least desirable neighborhoods.
Cost of Food
Dailyhive.com put the monthly cost of food in Vancouver at $211.97 per month. Adding drugstore purchases bumps this up to $315 a month. Dinner for two at a mid-range restaurant will cost $70 without drinks.
Cost of Transportation
If you live in the downtown area, your best bet is to get a one-zone Translink pass for $93 per month, which includes buses, SeaBus, and the Sky Train light rail.
Cost of Utilities
Expatistan puts the cost of utilities for two people in an apartment at $158 per month. Life Part 2 puts utility costs at $120 to $150 for two people, with Internet service adding another $60 to $70 per month.
Cost of Living: Calgary
Although significantly cheaper than Vancouver (with housing costs greatly cheaper), living in Calgary is still more expensive than living in one of its suburbs. Expatistan ranks Calgary as less expensive than 45% of Canadian cities and cheaper than 66% of North American cities. Here's what to expect.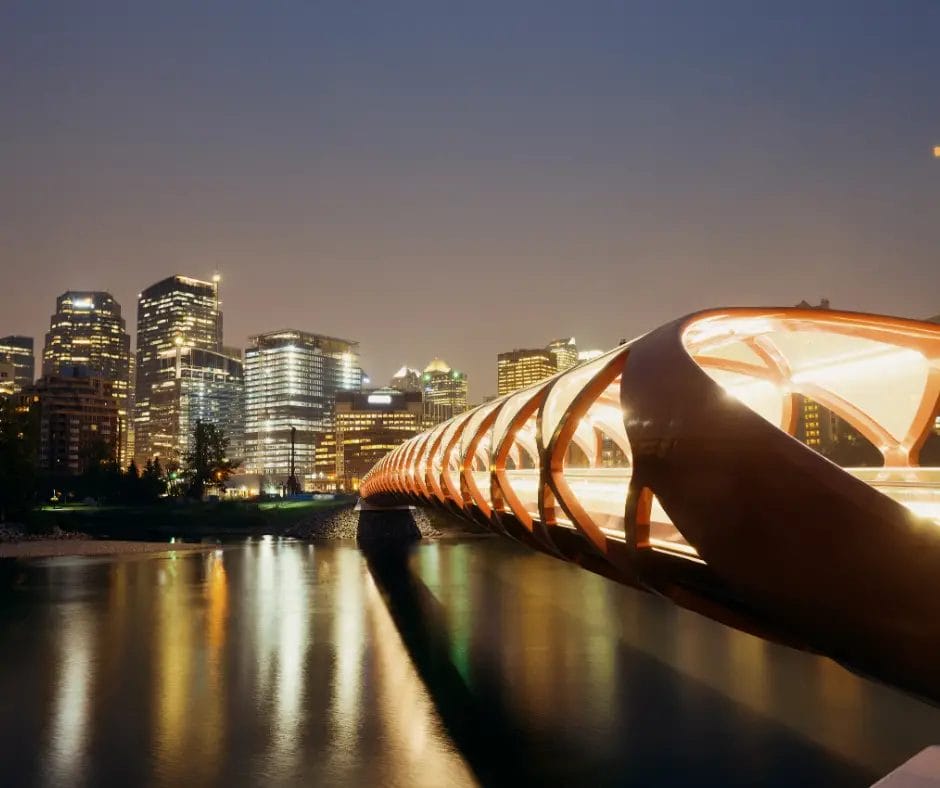 Cost of Housing
According to Moving 2 Canada, a studio apartment in Calgary's downtown area goes from $750 to $1,000 per month. A one-bedroom apartment goes for $1,193.80 per month. A three-bedroom house in the city goes for $1,200 to $1,800 per month. If you're looking to buy a house, average prices are $420,000 to $470,000.
Cost of Food
Moving 2 Canada puts your monthly grocery bill at $400 per month. Dinner for two in a mid-range restaurant is $60.
Cost of Transportation
Calgary has a bus system and a light rail line (CTrain). You can get a monthly transport pass for $106. Otherwise, a one-time ticket, good for 90 minutes of use, is $3.50.
Cost of Utilities
You can expect to pay $200 to $250 per month for electricity and heating in a three-bedroom house. Broadband Internet can be for $50 to $70 per month. Your cost for heating, electricity, and gas will be about $96 per month for a studio apartment.
Weather
Calgary has four seasons with mild summers that average 66°F (about 19°C), with the hottest day hitting 75°F (about 24°C) in August. Winters are quite cold (Hey, it's the Great White North), with average temperatures below 38°F (about 3°C), and the most frigid days getting down to 12°F (about -11°C) in January. You can expect 2.9 inches (7.36 cm) of rainfall between April and October. Calgary typically has 54.3 snowfall days and 50.4 inches (128 cm) of snowfall.
Vancouver's weather is much milder than Calgary's. It's on the Pacific coast and benefits from the maritime climate, and has the coldest summer average high of all major Canadian cities. Summer temperatures range from 68° to 73°F (about 20° to 23°C), June to August. Winter temperatures range between 43° and 46°F (about 6° to 8°C) from December to February.
Summers are dry, and winters are wet, with an average rainfall of 47 inches (119 cm) per year, the bulk of which comes in the Fall, Winter, and Spring. Snow falls on average nine days per year, for a total of 15 inches (38 cm) of snow, which typically does not stay on the ground for long.
Cuisine
Vancouver specialties include: The Japadog, which is a Japanese take on the hotdog, with wasabi and seaweed flakes; The BC Roll, which is sushi with smoked salmon; Spot Prawns, which are large, sweet shrimp locally caught.
Nanaimo Bars are a dessert treat made from a layer of wafer, nut, and coconut crumb base, custard icing middle, and chocolate ganache on top; Salmon candy is local smoked salmon coated with maple syrup or honey and is a delicious treat indigenous to Vancouver.
Calgary is famous for Alberta Beef, known for being juicy and tender, as it's finished with local barley, instead of corn; Bison, which is lean and high in iron: Green Onion Cakes are a delicious local festival staple; Ginger Beef is a westernized Chinese dish that is locally very popular.
Final Thoughts on Calgary Vs. Vancouver
Whether you prefer the wide-open spaces of the Midwest or the ocean breezes of the west coast, you will definitely enjoy your life in these world-class Canadian cities. Vancouver and Calgary are both on the list of best places in the world to live. Choosing between them will be tough, but you can't go wrong with either city.