Antigua Vs. Turks And Caicos
In the heart of the Caribbean, Antigua and Turks and Caicos entice with their breathtaking landscapes and inviting waters.
The main difference between Antigua and Turks and Caicos lies in their geography and attractions. Antigua boasts lush landscapes, historical landmarks, and numerous beaches, making it ideal for travelers seeking a mix of culture and relaxation. Turks and Caicos is renowned for its pristine beaches, crystal-clear waters, and exceptional diving opportunities, making it a paradise for those seeking unparalleled natural beauty and water-based activities.
| Aspect | Antigua | Turks and Caicos |
| --- | --- | --- |
| Cost Range for 1 Week | $1,013 – $5,673 (source) | $992 – $4,556 (source) |
| Location | Eastern Caribbean | Northern Caribbean |
| Geography | Comprises of several islands | Comprises of two main islands and smaller cays |
| Language | English | English |
| Government | Constitutional monarchy | British Overseas Territory |
| Currency | Eastern Caribbean dollar (XCD) | United States dollar (USD) |
| Tourism | Known for its beaches and resorts | Known for its luxury resorts and diving |
| Economy | Tourism, agriculture, and services | Tourism and offshore financial services |
From budget-friendly options to luxurious escapes, these destinations promise an unforgettable Caribbean experience.
Historical and Geographical Contrasts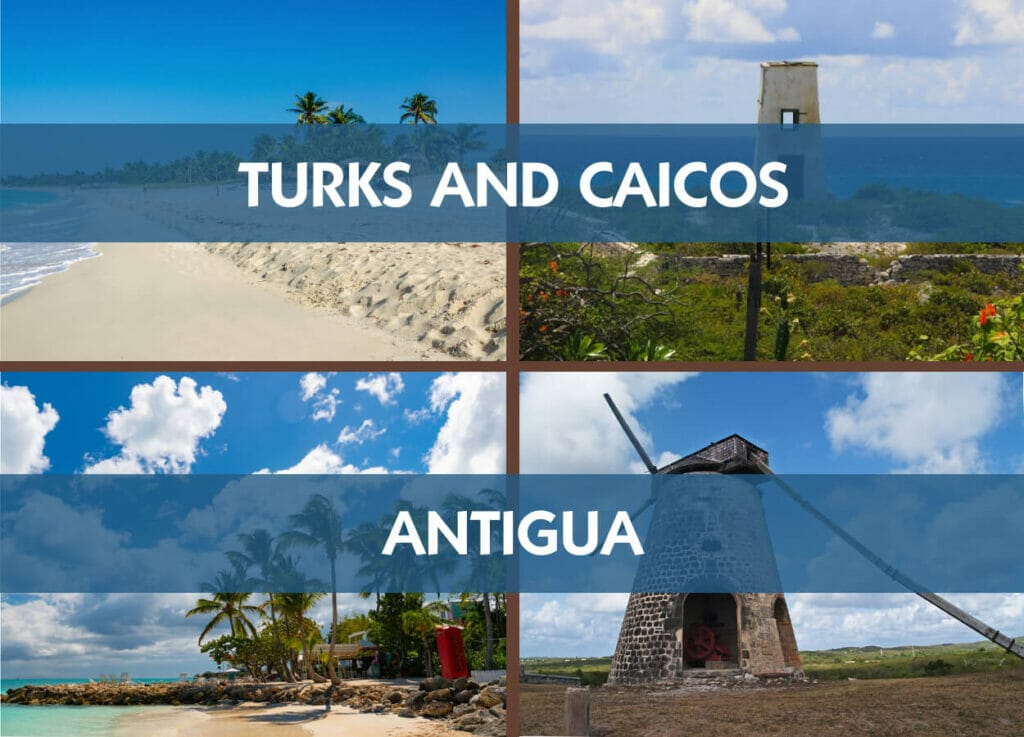 How about we take a little virtual journey together? Picture yourself stepping off a plane into the warmth of a Caribbean breeze. Ahead of you lie two mesmerizing gems: the spectacular Turks and Caicos and the lively Antigua. Intrigued? Come along with me!
Firstly, let's dive into the extraordinary beauty of Turks and Caicos. This place isn't just a destination, it's a heartfelt invitation from Mother Nature herself. Perfect for families or that special someone in your life, this place knows how to make your heart skip a beat.
Imagine, your toes wriggling in soft, warm sands as gentle waves tenderly kiss the shore. The underwater spectacle is sure to wow even the most experienced divers. But the islands are more than just natural beauty, they're bursting with stories! From tales of pirate escapades to remnants of the British Empire, history is written in every stone.
Next up, the colorful and captivating island of Antigua. Whether you're an intrepid backpacker or a luxury-lover, Antigua has got you covered. On a budget? No worries! The island offers affordable yet unforgettable adventures. The historic Shirley Heights isn't just a place, it's an experience, with its astounding views and tales of military grandeur.
And if you fancy a dash of opulence, then bask in the comfort of Antigua's plush resorts and soothing spas. Feast your eyes on the verdant rainforests, secret coves, and the revered Nelson's Dockyard, a UNESCO World Heritage Site, and immerse yourself in its rich naval heritage.
Both Turks and Caicos and Antigua have a unique magic that can't quite be put into words. The islands offer something to suit every type of traveler. Got little ones in tow? Turks and Caicos is a safe haven where kiddos can create masterpieces from sand while you bask in serenity. Or, are you two lovebirds? You'll be wooed by Antigua's intimate aura and spellbinding sunsets.
And oh, for the adventurers and nature enthusiasts among us, prepare for a whirlwind of activities! From snorkeling and diving to hiking and water sports, you're guaranteed to get your adrenaline pumping. Whether you're traveling alone or with your companions, on a shoestring budget or with a penchant for luxury, Turks and Caicos and Antigua are waiting to charm you!
Caribbean Coastal Getaways
If you're dreaming of stunning beaches that can cater to the needs of families, lovebirds, thrill-seekers, or budget-wise globetrotters, then look no further than Turks and Caicos and Antigua, two jewels in the crown of the Caribbean.
Turks and Caicos, oh my! This place has endless pristine white sands that seem to kiss the horizon, with turquoise waters so clear they're like a child's dreams come true. Whether it's a family vacation or a romantic getaway, you can't beat the charm of Grace Bay Beach.
From snorkeling escapades to good old-fashioned sandcastle-building sessions, there's something for everyone here. And for those in love, the island's secret beachfront resorts and secluded coves offer a chance to create unforgettable memories in a haven of tranquility.
Now, Antigua might be a smaller island, but it certainly doesn't lack in variety when it comes to its beaches. Couples will lose themselves in the romantic charm of Half Moon Bay, a place where you can truly disconnect and create precious memories beneath the Caribbean sun.
If you're an adrenaline junkie, you won't want to miss the high-octane water sports and snorkeling thrills at Dickenson Bay. And for families, there's nothing quite like the lively, laughter-filled atmosphere of Pigeon Point Beach – perfect for picnics and fun beach games.
Don't worry, budget travelers, we haven't forgotten you. Both Turks and Caicos and Antigua offer an array of wallet-friendly options. In Turks and Caicos, you'll find affordable accommodations and public beach access points – because paradise shouldn't cost the earth. And Antigua is dotted with homely guesthouses and charming inns that offer you a piece of the island's natural beauty without breaking the bank.
If you're feeling like treating yourself to some indulgent luxury, both destinations also have it in spades. Turks and Caicos offers sumptuous all-inclusive resorts that cater to your every desire, while Antigua's chic boutique hotels provide an intimate and opulent setting – ideal for couples seeking a little spoiling.
So, whether you're yearning for peace or excitement, budget or luxury, both Turks and Caicos and Antigua have beaches for every heart's desire. So, round up your nearest and dearest, grab your beachwear, and get ready to dive into paradise. Both islands promise memories that will last a lifetime, with warm sand between your toes and the gentle lull of the ocean whispering stories of pure joy.
Finding Your Ideal Stay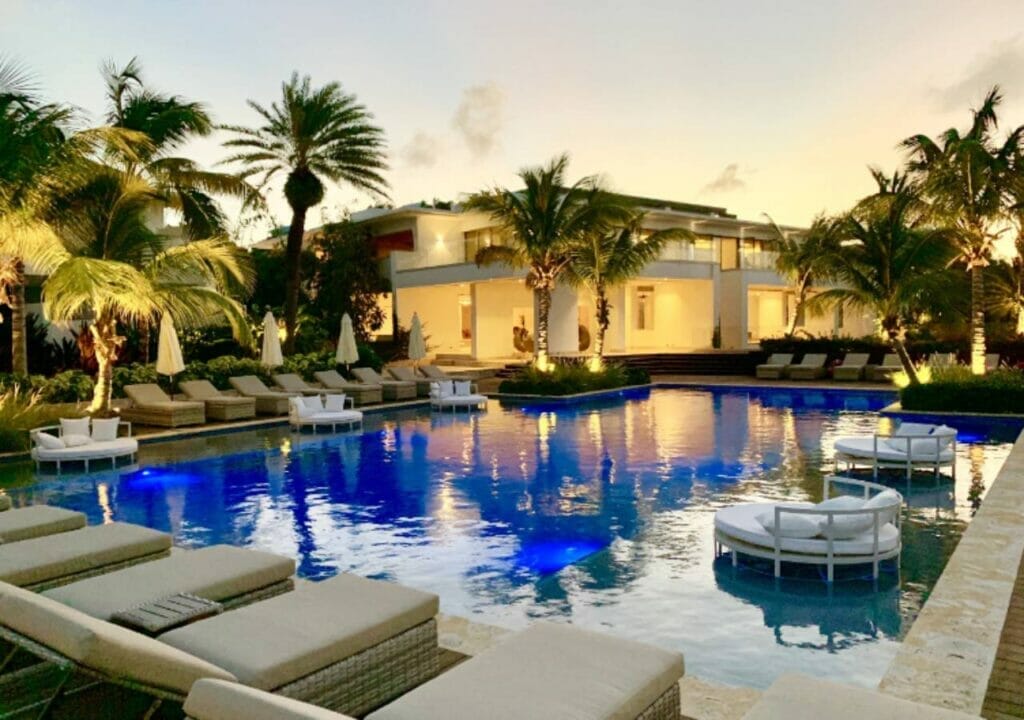 Let's start with Antigua, a true tropical paradise. For families and couples seeking a cozy and intimate beachfront experience, the Siboney Beach Club is a top-notch choice. Nestled along the stunning Dickenson Bay, this charming boutique hotel offers comfortable rooms and a laid-back atmosphere perfect for unwinding.
On the other hand, if luxury is your style, look no further than Hodges Bay Resort & Spa. With its upscale suites, five-star amenities, and breathtaking ocean views, you'll be pampered like royalty.
Now, let's jet over to the enchanting Turks and Caicos islands, famous for its crystal-clear waters and pristine beaches. Families seeking affordability without compromising on comfort will find a haven at Sibonné Beach Hotel. This beachfront gem offers value-packed accommodations and easy access to the island's attractions. If you're looking for a home-away-from-home experience, Villa Del Mar Resort has got your back with its spacious suites, perfect for larger families or groups.
For the ultimate luxury getaway, Royal West Indies Resort is where it's at. Picture yourself lounging in elegant suites with private balconies overlooking the turquoise waters. This upscale resort offers top-notch amenities, making it perfect for couples looking to rekindle their romance or indulge in a dreamy honeymoon.
So, whether you're on a budget or ready to splurge on luxury, both Turks and Caicos and Antigua have accommodation options that cater to all. Pack your swimsuits, sunscreen, and adventurous spirit, and get ready to experience the vacation of a lifetime in the Caribbean!
Getting Around Paradise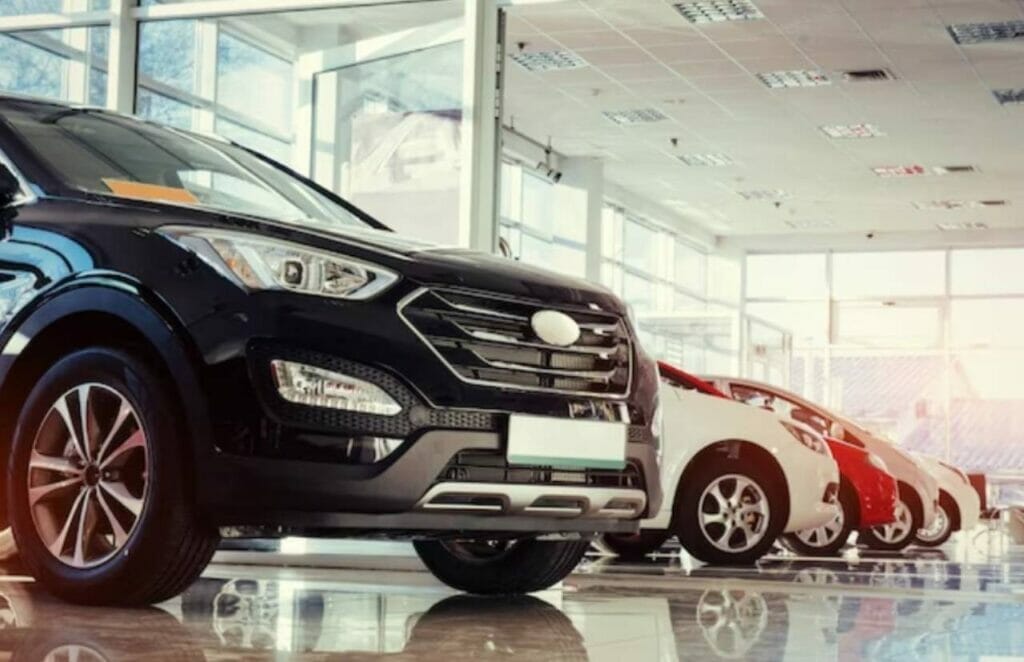 When you're planning your sunny Caribbean getaway, both Turks and Caicos and Antigua have you covered with an amazing range of transportation options that suit every type of traveler! Whether you're a family eager to explore the breathtaking scenery, a couple seeking a romantic adventure, an adrenaline junkie ready to conquer the wild terrains, or someone who wants to make the most of their budget or splurge on luxury, these dreamy destinations have it all.
Antigua has a delightful mix of car rental companies to cater to your unique preferences. If you're traveling with the family and need a spacious and family-friendly vehicle, TG Car Rental has got you covered with their comfortable options. For couples wanting to cruise the scenic coastal roads hand in hand, Mario's Car Rental provides personalized service to help you find the perfect ride.
Budget travelers will be thrilled with the affordable options at Comfort Car Rentals, while luxury travelers can indulge in high-end vehicles that add elegance to their Caribbean adventure.
On the enchanting islands of Turks and Caicos, First Choice Rent a Car steals the show with its diverse fleet, offering roomy SUVs for families and rugged jeeps for adventure seekers looking to conquer the untamed beauty of the islands.
TCI Car Rental shines bright for budget travelers, providing unbeatable rates and fantastic deals without compromising on quality. And for those craving a touch of sophistication, Sixt Car Rental offers a selection of luxurious cars to match your upscale vacation in paradise.
With plenty of car rental options catering to families, couples, adventure seekers, and budget or luxury travelers, you're all set for a smooth and unforgettable journey through the tropical wonders of these Caribbean paradises.
So buckle up and get ready to explore every nook and cranny of these heavenly islands at your own pace! Your perfect Caribbean adventure awaits!
Top Activities and Attractions
First, let's set sail for Turks and Caicos, a real treasure trove of untouched beaches and sapphire-blue waters. Imagine yourself unwinding on the powdery sands of Grace Bay Beach, a destination perfect for families building the grandest of sandcastles, couples caught up in romantic sunset promenades, and thrill-seekers eager to explore the colorful coral reefs hidden beneath the waves.
And don't fret, budget-conscious explorers! The islands offer an array of free public beaches and scenic trails waiting for your discovery. For those craving a dash of opulence, luxurious resorts boasting world-class facilities are ready to welcome you.
Next, let's hop over to Antigua, a vibrant tapestry of culture and history. Wander through the pages of the past at Nelson's Dockyard, a UNESCO World Heritage Site that breathes an air of colonial grace and captivates families and couples alike.
Adventurous souls, lace up your hiking boots for a climb to Shirley Heights Lookout, rewarding you with awe-inspiring views and a lively Sunday atmosphere brimming with music and local cuisine. Budget travelers, rejoice! A plethora of affordable lodgings and tasty eateries are at your service, while luxury lovers can indulge in private yacht tours and plush, five-star retreats.
Both destinations are true havens for water-lovers, each offering its unique aquatic magic. In Turks and Caicos, the thrill of whale watching awaits, while Antigua homes the famed Pillars of Hercules, a snorkeling sanctuary. Family fun continues with a visit to the Caicos Conch Farm for a dive into marine conservation, and adrenaline junkies can find their thrill with the Antigua Rainforest Canopy Tour.
Ultimately, whether your heart leads you to Turks and Caicos or Antigua, rest assured that laughter, relaxation, and a treasure chest of unforgettable moments await. Your choice depends on your personal tastes, but one guarantee stands – both destinations promise adventures that will etch indelible memories in your heart. So, rally your family and friends, grab your luggage, and get ready to embark on the Caribbean journey of a lifetime!
Savoring Island Flavors
Let's kick off our food journey in Antigua. Picture yourself at "Omar's Beach Hut," a quaint, family-friendly spot that plates up some of the freshest seafood with an irresistible Caribbean flair. Imagine a balmy sea breeze tickling your face as you relish succulent grilled lobster or a tangy fish stew.
On the flip side, if a date-night under the stars is what you're after, "Ana's On The Beach" is just the ticket. With the sunset casting an enchanting glow and the gentle lapping of waves as your soundtrack, dig into local favorites like jerk chicken and coconut shrimp. Talk about romance and gastronomy blending seamlessly!
Swinging over to Turks and Caicos, prepare your taste buds for an epicurean treat at the "Marine Room." This beachside haven curates a delectable fusion of Caribbean and international cuisines, promising something for every foodie in your family. For a laid-back, budget-friendly gastronomic delight, check out "Chinson's Grill Shack." This local hotspot dishes up sizzling barbecue and addictive conch fritters, giving you an authentic taste of the Caribbean without breaking the bank.
For all you luxury seekers out there, "Las Brisas Restaurant" in Turks and Caicos is the epitome of fine dining. Perched elegantly overlooking a virgin beach, this swanky restaurant impresses with a well-curated menu, exquisite cuisine, and service that's second to none. It's a dream come true for those wanting to splurge on a memorable dining experience.
Antigua Vs. Turks And Caicos FAQ
Is Turks and Caicos or Antigua better?
Turks and Caicos is considered better than Antigua due to its stunning beaches, crystal-clear turquoise waters, and world-class diving opportunities. The archipelago boasts famous spots like Grace Bay Beach, consistently ranked among the world's best beaches. Moreover, Turks and Caicos offer a more secluded and exclusive atmosphere, making it a preferred destination for luxury travelers seeking tranquility and natural beauty.
Is Antigua or Turks and Caicos more expensive?
Turks and Caicos tend to be more expensive than Antigua. The cost of accommodations, dining, and activities in Turks and Caicos is generally higher due to its luxury-oriented tourism industry. On the other side, Antigua has a greater selection of options to fit various budgets, including more reasonably priced lodging and dining options. Travelers seeking a more budget-friendly destination may find Antigua to be a better option.
What is the prettiest island in Turks and Caicos?
The largest island in the Turks and Caicos archipelago, Providenciales, is frequently thought to be the most beautiful. It boasts breathtakingly beautiful beaches, such as Grace Bay Beach, with its powdery white sand and vibrant turquoise waters. The island also offers a variety of water activities, upscale resorts, and stunning natural scenery, including the famous Chalk Sound National Park. With its unmatched beauty and attractions, Providenciales stands out as the crown jewel of the Turks and Caicos Islands.