5 Best Maui Fishing Charters (2023 Update)
There is no shortage of fun things to do in Maui. However, some of the best excursions involve taking to the sea to experience the Pacific, which is why fishing charters are a great option. But which fishing charters are the best to book?
The best Maui fishing charters are Automatic Sport Fishing and Maui Fun Charters. Both of these companies provide an excellent fishing experience. However, Automatic provides a more competitive approach to fishing, while Maui Fun does a great job creating a laid-back fishing experience.
In the rest of this article, I will discuss the top-rated fishing charters on the island, what kind of fish you should expect to catch, and more. So if you want to learn more about these great charters on Maui, read on.
1. Automatic Sport Fishing
One of the best fishing charters in Maui is Automatic Sport Fishing. This company is fantastic because you can choose between inshore and deep sea fishing. Additionally, Automatic provides each patron with quality fishing equipment so you can catch the best fish.
During your charter, you can catch fish like:
Yellow Spot Trevally
Short-nosed Spearfish
Blue Marlin
Wahoo
Mahi Mahi
This charter is a great option when you're looking for a family day out, and they do not require you to have fishing licenses.
Automatic Sport Fishing offers fishing charters like:
Full Day Offshore: This charter lasts approximately 9 hours and takes fishermen 20-30 miles offshore to begin fishing. Once at sea, you can catch some stunning fish in the offshore location, such as Mahi Mahi and Ahi. However, this charter leaves early, between 2:30-3:30 am.
3/4 Day: This package is more flexible and lasts around 6 hours. Additionally, the fishing location is subject to change based on weather and water conditions. This means you may find yourself fishing different varieties of fish than the ones mentioned above, like pelagic fish or bottom fish. This charter leaves pretty early, between 5:00-6:00 am.
Half Day Inshore: The inshore charter runs for about 4 hours and departs between 5:30-6:00 am. During the tour, live, cut, and artificial bait is available for use during fishing. Typically, you will be able to catch Snapper, Giant Trevally, and Amberjack, among many other types of beautiful fish.
2-Hour Inshore: This charter is shorter and departs between 10:30-11:00 am. This tour is fantastic for beginners or young children. During the charter, whale watching is also often on offer. This charter stays near land and focuses on catching bottom fish.
Reservations book fast, so it's important to book earlier because each boat only carries about six passengers.
Another important thing to note is that the crew will cut up a portion of the day's fish to send with each guest. Therefore, you can request to take more if you want to ship some home. However, there is a small fee per pound of fish the crew prepares for you after the initial amount given.
2. Maui Fun Charters
Another great option is Maui Fun Charters. If you're looking for a private or shared fishing charter, Fun Charters has you covered. There are two different boats you can choose from when booking a charter, the Marjorie Ann and the Pamela.
Both boats offer bottom fishing and leave out of the Ma'alaea Harbor and take you out for a few hours of fun fishing.
During your charter, you can catch unique fish like:
Amberjack
Hawaiian Hogfish
Pink Tail Triggerfish
Black Durgon Triggerfish
Gold Spot Trevally
BlueFin Trevally
Giant Trevally
Gray Snapper
Blueline Snapper
As you can see, a wide variety of fish are available to catch during your adventure. Additionally, during the winter months, the occasional whale can be spotted. Plus, Maui Fun Charters also offers specific charters for whale watching.
Maui Fun Charters fishing packages include:
Bottom Fishing On The Marjorie Ann: This charter departs by 7:30 am, returning by 11:30 am. Fun Charter requests all passengers arrive 30 minutes before departure. All equipment is provided, and the crew is available to help. You also get to take some of your catch with you for dinner. This charter is excellent for beginners.
Private 4hr AM Bottom Fishing Charter On The Pamela: This charter also departs by 7:30 am and returns by 11:30 am. The Pamela has been updated specifically for bottom fishing and has a highly skilled crew that can assist/direct you as you fish.
Slots book up quickly, so making a reservation in advance is essential. In addition, the boats typically only take out about 4-8 people per trip.
3. Aloha Blue Charters
Aloha Blue Charters offers an extensive array of options during their charters, including whale watching and bottom fishing. This fishing trip takes place on the Hokua, a jet drive-powered US Coast Guard-certified catamaran.
This charter is quite a bit larger than most fishing charters as it can accommodate up to 14 active anglers, and it also has room for extra passengers. So that means the Hokua can hold about 25 passengers at a time. No fishing license is required, and children are welcome for this fishing adventure.
You can expect to catch fish like:
Pink Snapper
Reddish Snapper
Flower Snapper
Red Snapper
Hawaiian Grouper
All charters last about 4 hours, and you can choose between a 7:00 am or 1:00 pm charter departure time. The tour departs from the Slip 37 Maalaea Small Boat Harbor.
All equipment is provided, and staff is nearby to instruct/help as needed. The fish you catch during your trip will be processed and sent with you at no additional cost. Pricing is based on age and if you plan on fishing or not. Children also receive a discounted rate for fishing.
4. Die Hard Sport Fishing
Another great charter is Die Hard Sport Fishing. This charter is incredible because it aims to help you catch quality large fish that are only found off the coast of Maui. Additionally, they offer more extended charters lasting between 8-10 hours.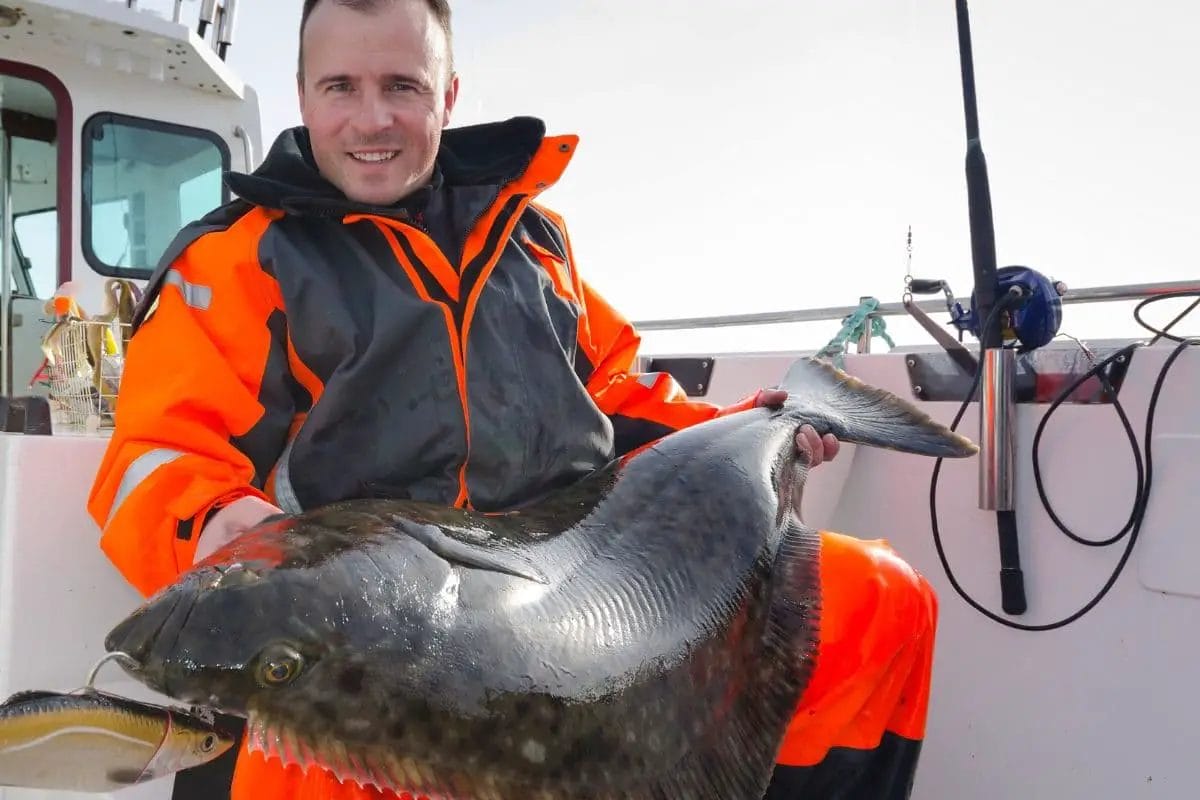 However, it's important to note that Die Hard is a serious fishing company, so you must be prepared to leave in the dead of night. This company prides itself on catching unique fish, meaning you must be out on the water early.
You can expect to catch fish like:
Because this fishing charter is so intense, it's recommended that no children under 12 book this voyage. Additionally, it's best to select a different charter if you have a bad back, other health problems, or are frail.
This company has a few options as far as bookings go:
Full Day 8-Hour Fishing Charter: Departure times are set to change based on the moon's phase. So you can expect to depart for your fishing expedition between 10:00 pm and 3:00 am. The captain will notify you so you can adequately prepare for the trip.
Full Day 10-Hour Extreme Fishing Charter: This charter is similar to the 8-hour one, with slightly more time for buoy opportunities. It's important to note that these charters venture far out to see where water can be rougher.
6-Hour Fishing Tour: If an overnight fishing excursion isn't your thing, Die Hard also offers shorter trips. This tour typically leaves around 3:00-5:00 am. This charter is excellent for fishermen of all skill levels.
4-Hour Fishing Tour: If you have a short attention span for fishing, the 4-hour tour is ideal. This charter will stay close to the island and offers a great introduction to boat fishing.
It's important to note that the boats hold 6 people, so slots book quickly. After the trip concludes, any fish caught will evenly be divided up and distributed amongst the fisherman. Therefore, you can expect to go home with about 10 servings of fish. However, if there is any fish left over after distribution, it will be made available for purchase.
5. Rascal Charters
Finally, there is Rascal Charters, another great charter experience in Maui. This company offers several fantastic fishing experiences. Additionally, the crew is friendly and knowledgeable in their craft. The boats are spacious and provide ample room for moving about.
Rascal charters pride themselves on their laid-back environment and the ability to find excellent fishing locations. Most of the fishing on these tours is trolling, so little live bait is used.
You can catch fish like:
Marlin
Spearfish
Ahi
Ono
Mahi Mahi
Snapper
Skipjacks
The type of fish caught varies during each trip as fishing is unpredictable. However, the captain does an excellent job of locating active fishing spots for you to enjoy.
Additionally, these charters are kid friendly but recommend private charters for children under the age of 10.
Rascal Charters packages include:
8-Hour Private Fishing Expedition
6 Hour Private Fishing Expedition
6-Hour Shared Fishing Expedition
4-Hour Private Fishing Expedition
All 4 expeditions offer similar services, the main difference being the price and amount of time you spend on the water. Another great thing about these tours is that these tours are small, and the boat offers a fully air-conditioned cabin.
Additionally, the boat has plenty of comfortable seating and all the fishing equipment necessary for an enjoyable trip. You can also climb the flybridge for a better view of the Pacific. However, you might want to pack a good pair of water shoes in case your feet get wet. To learn more about which shoes you should carry with you, you can refer to my other article, Best Water Shoes for Hawaii.