Turks And Caicos Vs. Costa Rica
Are you dreaming of a tropical getaway but can't decide between Turks and Caicos and Costa Rica? Let me help you make that choice easier.
The main difference between Turks and Caicos and Costa Rica lies in their geographical and cultural aspects. Turks and Caicos is an archipelago known for its pristine beaches and luxurious resorts, attracting travelers seeking a tranquil beach vacation. Costa Rica offers diverse landscapes with lush rainforests, volcanoes, and abundant wildlife, making it an ideal destination for adventure seekers and eco-tourists.
While both destinations promise unique experiences, travelers must consider their preferences for either serene luxury or adventurous exploration.
| Category | Turks and Caicos | Costa Rica |
| --- | --- | --- |
| Cost Range for 1 Week | $992 – $4,556 (source) | $304 – $1,949 (source) |
| Location | Caribbean, southeast of the Bahamas | Central America, between Nicaragua and Panama |
| Geography | Consists of 40 islands and cays | Has a diverse landscape with beaches, mountains, rainforests, and volcanoes |
| Language | English | Spanish (official) |
| Government | British Overseas Territory | Presidential Republic |
| Currency | United States Dollar (USD) | Costa Rican Colón (CRC) |
| Tourism | Famous for pristine beaches and luxury resorts | Known for eco-tourism and biodiversity |
So whether you prefer turquoise waters and relaxation or a mix of adventure and wildlife exploration, these tropical paradises have something for everyone. With convenient international airports and easy accessibility, your dream vacation is just a flight away.
Rich History and Geography of Two Tropical Paradises
Prepare to travel to two of the world's most tranquil destinations: the magnificent Turks & Caicos and the alluring Costa Rica. Both are overflowing with fascinating histories, breathtaking scenery, and exhilarating activities for everyone—whether they are families, couples, thrill-seekers, or affluent travelers. Let's get down to business and figure out which of these vacation paradises tickles your travel bug!
Let's first cruise to Turks and Caicos, a picturesque British colony with a history that is as alluring as its beaches, which are bathed in sunlight. Ever heard of pirate tales, shipwrecks, and a bustling salt trade? That's just a small sample of the historical attractions that these islands provide.
A trip to the National Museum on Grand Turk is like stepping into a time machine, filled with age-old artifacts and stories of brave adventurers who helped shape this tropical haven. The islands, on the other hand, are a postcard-perfect scene of sparkling blue waters and immaculate white beaches that seduce travelers with their siren voice. Fancy a bit of luxury or adventure? The islands are home to an assortment of lavish resorts and villines for a bit of pampering, and snorkeling or diving adventures await for those itching to discover the wonders beneath the waves.
Now, let's jet over to Costa Rica, lovingly dubbed the "Rich Coast." This tropical gem lures in travelers with its enchanting concoction of history and geography. Costa Rica, which is renowned for its incredible biodiversity, is a naturalist's paradise. It's like stepping into a living, breathing nature documentary—with lush rainforests, towering volcanoes, and a wealth of wildlife.
If you have a taste for history, explore the wonders of the prehistoric Guayabo archaeological site or immerse yourself in indigenous cultures at the nearby museums. And for the adrenaline junkies among us, zip-lining through the dense jungle canopy or riding the mighty Pacific waves will surely get your heart racing.
How do you decide between the two, then?In the end, it all comes down to the kind of adventure that your heart truly desires.Turks & Caicos is the spot for you if you're looking for a serene and opulent coastal escape. However, Costa Rica can be your ideal choice if you're looking for a varied experience that blends a bounty of the natural world's delights with rich cultural legacy.
Both of these lovely locations have something exceptional to offer, whether you're dying for a tranquil retreat or craving for an adrenaline-pumping adventure. So, go on, pack those suitcases and let the enchanting pull of history and geography guide you to your next unforgettable journey!
Comparing Idyllic Tropical Beaches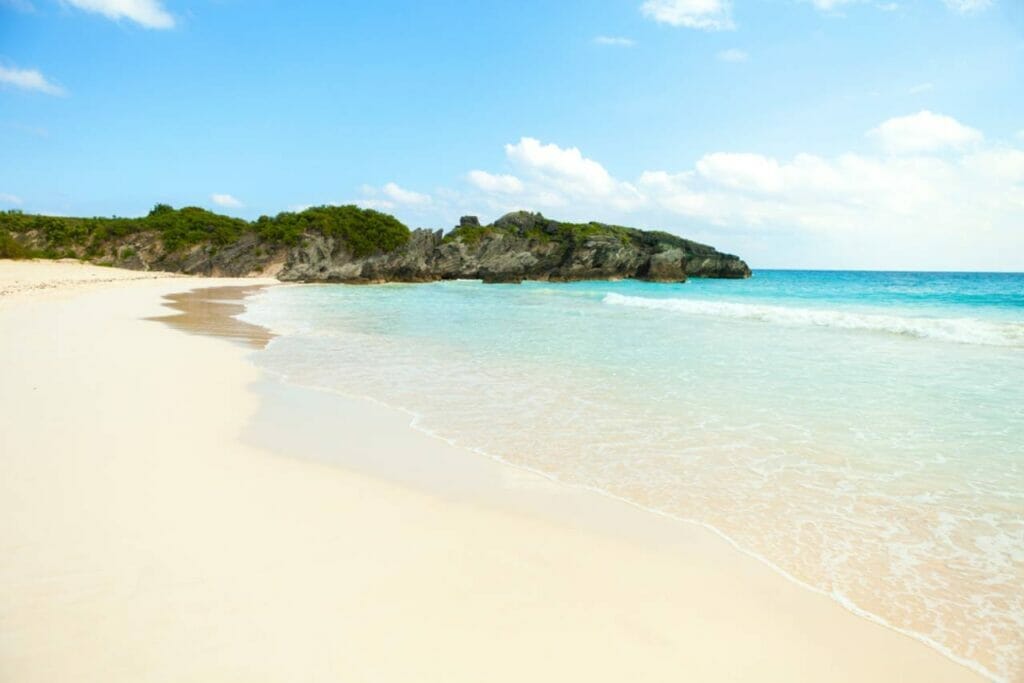 Imagine slipping off your flip-flops, letting your toes melt into the soft, white sands, and getting lost in the hypnotic dance of the azure waves in front of you. Palm trees sway gently overhead, painting their silhouettes against a tropical sky. Ah, a beach vacation! And two spots that truly define beach nirvana are Turks and Caicos and Costa Rica. Both are tailor-made getaways for families, lovebirds, thrill-seekers, and those of us who love to travel in the lap of luxury.
Tucked away in the Caribbean, Turks and Caicos is a little slice of heaven, just perfect for anyone looking for tranquility dressed in the finest robes of luxury. Picture yourself at Grace Bay Beach, often celebrated as one of the globe's most beautiful beaches, with its inviting calm waters and vibrant coral reefs.
Families will love the bonding moments as they explore these underwater wonderlands together. And for couples? Well, nothing spells romance more than a sunset walk along the shore, hand in hand with your special one. Luxury lovers won't be disappointed either, with plush resorts offering world-class amenities and exceptional service that'll make your stay nothing short of unforgettable.
But if your heart beats faster at the thought of combining beach bliss with adrenaline-pumping adventure, then Costa Rica is calling your name. The unique Playa Manuel Antonio, nestled within a lush national park, offers a remarkable blend of sun-soaking and wildlife-spotting, with playful monkeys and colorful toucans making regular appearances. And when it comes to adventure, the beach is just the starting line.
Costa Rica opens up a world of thrilling pursuits like rainforest ziplining, waterfall hikes, and surfing some of the planet's top waves. Yet, there's always time to unwind. Picture yourself at a luxe beachfront resort, indulging in a little well-earned pampering after a day of exploring.
At the end of the day, whether you find yourself sipping a tropical cocktail in Turks and Caicos or ziplining through the Costa Rican rainforest, you're guaranteed a beach vacation that's nothing short of extraordinary. Turks and Caicos serves up sophisticated calm, while
Costa Rica promises an exhilarating ride. In either place, families will make memories that'll warm their hearts forever, couples will find their moments wrapped in romance, adventure junkies will have their fill of thrill, and luxury travelers can revel in the finest indulgences. All this, set against the backdrop of some of the world's most stunning beaches. So, go ahead, choose your version of paradise and gear up for a beach vacation that will outshine even your most vivid dreams.
Unforgettable Retreats
Let's pretend for a moment that you are organizing your ideal getaway. You're searching for a location that offers the ideal balance of adventure and paradise. Both Costa Rica and Turks & Caicos are on your mind, but you're not sure which one to choose. Let's examine both more closely, shall we?
Welcome to Turks and Caicos! Here, The Shore Club on the stunning Grace Bay Beach will welcome you with open arms. You'll feel like you've entered a world of tranquility and elegance, perfect for both family time and couple retreats. Picture your little ones building sandcastles on the beach, while you indulge in a range of water sports or just kick back and relax.
Now, Seven Stars Resort and Spa has you covered if you're searching for a more personalized luxury experience. The views from their oceanfront suites are just breathtaking. Or, if you're looking for an experience on a tight budget, Hotel La Vista Azul might be precisely what you need. It has charm, is reasonably priced, and has the beauties of nature right outside its door.
Now, let's jet off to Costa Rica! Picture yourself waking up to the lush landscapes and vibrant culture that just bursts with life. Families seeking an authentic rural experience should choose Hacienda AltaGracia since it is tucked away in the highlands. For the couples, the aWà Beach Hotel in beautiful Guanacaste promises romantic sunsets on the beach, cocktail in hand.
Now, if you're itching for an adventure, you should put the eco-friendly Cielo Lodge, tucked deep in the rainforest, on your list. Zip-lining, wildlife spotting, hiking – it's a thrilling paradise, waiting for you to discover!
Therefore, Turks and Caicos and Costa Rica both have just what you're looking for whether you're planning a lavish escape, an exciting trip, a romantic weekend, or a calm family break. So why not pack your bags, embark on a once-in-a-lifetime journey, and get ready to make some priceless memories in these breathtaking locations?You can count on them to welcome you with open arms!
Top Activities in Two Dream Destinations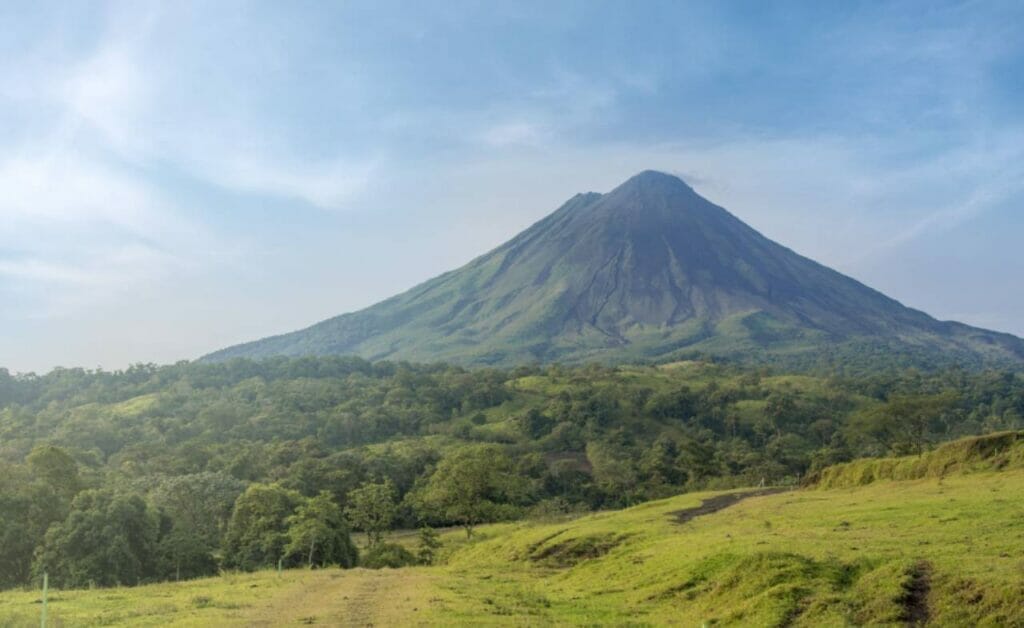 Looking for that ideal holiday spot, huh? Well, you're in luck! Both Turks and Caicos and Costa Rica are absolute gems, ready to enchant every kind of explorer out there. Let's dive into these spectacular destinations and see what magic they hold, helping you pick the right spot for your family outing, romantic escape, or thrilling adventure.
First up, let's visit Turks and Caicos, a Caribbean paradise that'll sweep you off your feet if you're into beaches and luxury travel. Imagine sinking your toes into the breathtakingly beautiful white sands of Grace Bay Beach, its turquoise waters offering the perfect backdrop for a laid-back day with your little ones or a heartwarming walk hand-in-hand with your special someone.
Underwater explorers, you'll be mesmerized by the colorful marine life and coral reefs at Smith's Reef and Bight Reef. For those looking for a dose of adventure, you can test your balance on a stand-up paddleboard or embark on an exciting eco-tour to spot playful dolphins and majestic whales. And of course, the luxury resorts here offer the ultimate pampering experience that'll make your vacation truly unforgettable.
Next stop, Costa Rica, the playground for those seeking an adrenaline-pumping vacation! If you're a nature enthusiast with a side of daredevil, you'll be head over heels for the lush rainforests and teeming wildlife. Adventure awaits at the Arenal Volcano National Park, where you can hike through exotic trails, unwind in natural hot springs, and even zip-line through the treetops for an unrivaled family bonding experience.
For a unique thrill, take a walk on the wild side at the Monteverde Cloud Forest Reserve, strolling on hanging bridges while enveloped in ethereal clouds.
Each destination brings its own flavor, so it all boils down to what suits your taste. If it's serene beaches and opulent relaxation you're after, Turks and Caicos will feel like a dream come true. But if your soul yearns for an exhilarating vacation amidst lush greenery and heart-pounding adventures, Costa Rica won't disappoint.
No matter which you choose, both promise to etch memories in your heart that'll stay forever, regardless of who you're traveling with or what your vacation style is. Here's to amazing journeys ahead!
Unforgettable Dining in Two Idyllic Lands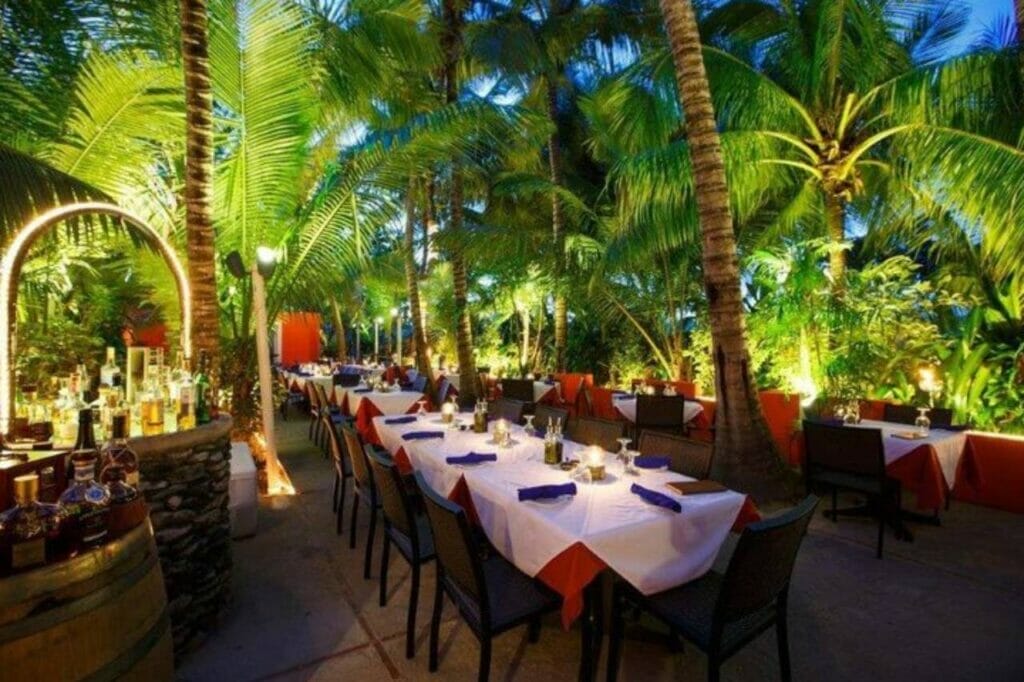 Let's whisk away to the breathtakingly beautiful Turks and Caicos first, where a plethora of delicious dining choices await you. Imagine yourself at Bay Bistro, cozily nestled on the world-renowned Grace Bay Beach.
Picture this: you're indulging in mouthwatering seafood dishes, while your kiddos are just an arm's length away, joyfully building sandcastles. Looking for a magical evening beneath a canopy of stars? Then Coco Bistro is your dream destination. Here, you can enjoy some of the best Caribbean-inspired food while dining beneath palm palms that are gently swaying and in the soothing glow of glittering lights. You're about to pamper your taste senses!
And don't miss out on Baci Restaurant, a haven for Italian cuisine lovers. Everyone loves it because of the wide variety of mouthwatering pasta dishes and pizzas that are just out of the wood-fired oven!
Now, fasten your seat belts as we take off for the lush green landscapes of Costa Rica. This location is a luxury traveler's paradise as well as an adventure seeker's utopia. Are you prepared for a meal that will make you feel better? Welcome to the San Lucas Treetop Dining Experience! Here, you'll dine amidst the tranquil canopy of centuries-old trees, making it an ideal spot for lovebirds seeking a dash of romance.
Restaurante Silvestre is the genuine deal for those who are ardent supporters of organic, farm-fresh cuisine. This beautiful location, tucked away in the middle of nature, offers delectable treats that will definitely awaken your senses. For those who love a fusion of flavors, Cocina Ecléctica presents a tantalizing array of dishes inspired by the country's rich cultural diversity. An excursion for foodies not to be missed!
Both these extraordinary destinations have something for everyone. Whether you're sharing hearty laughs with your family on a pristine beach in Turks and Caicos or delighting in unique culinary creations amid Costa Rica's vibrant wilderness, you're guaranteed to have an unforgettable dining experience.
Prepare yourself for the lively environment, delectable cuisine, and kind hospitality that will entice you to return time and time again. So be ready for a culinary experience that will make your taste buds rejoice by packing your bags! Bon appétit, my friend!
Unveiling the Best Travel Tours
If you're itching for a dash of adventure that you can share with your loved ones, your better half, fellow adrenaline junkies, or just enjoy in complete luxury, I've got a couple of must-visit destinations just for you.
First up, let's set our sights on the sparkling jewel that is Turks and Caicos. Imagine waking up in paradise every day, surrounded by sugar-white beaches, crystal-clear waters, and friendly islanders who make you feel right at home. The magic really kicks off with tour gurus like Caicos Dream Tours, Caicos Catalyst Charters & Excursions, and Island Vibes Tours.
These experts take your tropical daydreams and transform them into memories you'll treasure forever. From diving with vibrant marine life to sailing through postcard-worthy cays, they sprinkle a little magic into every moment of your trip. Whether you're enjoying a family getaway or a romantic interlude, they've got you covered.
Now, let's trade the sea for the jungle as we venture into Costa Rica's heart-throbbing eco-adventures. Every corner of this country is an open invitation to the thrill-seekers out there. Companies like Go Tours Costa Rica, Adventure Tours Costa Rica, and Costa Rica Expeditions are your ticket to excitement.
Imagine yourself flying through the verdant rainforest canopy, exploring unique wildlife on immersive hikes, or conquering the mighty Pacific waves. These tour operators are here to inject a healthy dose of adrenaline into your trip, turning Costa Rica into the ultimate playground for the bold and the brave.
And if you're someone who cherishes the finer things in life, don't fret, both Turks and Caicos and Costa Rica have got you covered. In Turks and Caicos, you can soak in the lap of luxury with exclusive yacht charters and high-end island escapades, courtesy of Caicos Catalyst Charters & Excursions.
Over in Costa Rica, the team at Costa Rica Expeditions rolls out the red carpet for you, combining the nation's natural beauty with plush accommodations. They tailor each journey to your unique tastes, leaving no stone unturned to satiate your luxury cravings.
So whether you're planning to snorkel in the vibrant seas of Turks and Caicos or zipline through the lush canopy of Costa Rica, these dream destinations and their top-notch tour operators are ready to serve up a treat.
From families looking to strengthen their bonds through shared adventures to couples seeking unforgettable moments, adrenaline junkies after the next big thrill, or luxury travellers desiring a touch of opulence, they cater to all. All that's left for you to do is pack your bags, answer the call of your wanderlust, and brace yourself for a journey that you'll remember for years to come!
Turks And Caicos Vs. Costa Rica FAQ
Which is more expensive: Costa Rica or Turks and Caicos?
Turks and Caicos tends to be more expensive than Costa Rica. TTurks and Caicos is generally higher due to its reputation as a luxury destination. On the other he cost of accommodations, dining, and activities in hand, Costa Rica offers a range of options to suit different budgets, with more affordable accommodations and dining choices available. It's crucial to remember that costs can change based on the area and desired level of luxury.
Is Turks and Caicos worth going?
Absolutely! Turks & Caicos is undoubtedly worthwhile traveling to because of its magnificent beaches, blue oceans, and abundant marine life. It offers a serene and lavish tropical setting that is perfect for unwinding and taking part in water sports like boating, diving, and snorkeling. The islands' distinctive cultural heritage and dedication to protecting their natural beauty make them an alluring destination for tourists looking for a mix of luxury and breathtaking scenery.
What makes Costa Rica so unique?
Costa Rica is a haven for ecotourists and outdoor enthusiasts because of its incredible biodiversity.A huge range of animal and plant species can be found in the nation's different habitats, which include rainforests, volcanoes, and stunning beaches. Costa Rica is proud of its leadership in ecotourism, commitment to sustainability, and efforts to protect the environment. Along with its natural attractions, the nation provides a wide choice of adventure sports, including ziplining, hiking, and white-water rafting.