Nara vs. Kyoto: Which Should You Visit?
When it comes to visiting a destination within Japan's interior, stunning natural vistas and centuries of cultural history are always on display. Both Nara (in Nara Prefecture) and Kyoto (in Kyoto Prefecture) represent two of the oldest and most visually appealing cities throughout Japan, but…which wins in the Nara vs. Kyoto vacation showdown?
Both Nara and Kyoto share similar geographic features and climates, yet Kyoto can be said to have a more diverse historical record as this was the official seat of the Imperial Court of Japan. Both cities feature a vibrant arts scene and famous attractions that make for memorable visits. 
| Category | Nara | Kyoto |
| --- | --- | --- |
| Cost Range for 1 Week | $1,140 per week | $1,030 per week |
| Main Attractions | Kofuku-Ji Temple, Nara Park, Toshodai Temple, Kasuga-Taisha Shrine, Isuien Garden, Nara National Museum | Kyoto Imperial Palace, Golden Pavilion, Gion District, The Philosopher's Walk, Arashiyama Bamboo Forest, Nijo Castle |
| Food | Pickled vegetables, sushi, rice puddings, wheat noodles, rice balls | Kaiseki cuisine, sushi, tofu, soba, ramen |
| Weather | Nara experiences a generally mild climate year-round due to its proximity to mountains. | Kyoto experiences a mild climate with four distinct seasons. |
| Safety | Nara has a low crime rate, and the only natural disasters to be aware of are possible typhoons or earthquakes. | Kyoto has a low crime rate, and the only natural disasters to be aware of are possible typhoons or earthquakes. |
| Transportation | Passenger railways, bus service, and taxis connect tourists around the city and Nara Prefecture. | Passenger railways, bus service, and taxis connect tourists around the city and Kyoto Prefecture. |
| Customs | A valid passport and proof of a return ticket out of Japan is needed; a visa isn't required for vacations less than 90 days in length. | A valid passport and proof of a return ticket out of Japan is needed; a visa isn't required for vacations less than 90 days in length. |
Overview: Kyoto vs. Nara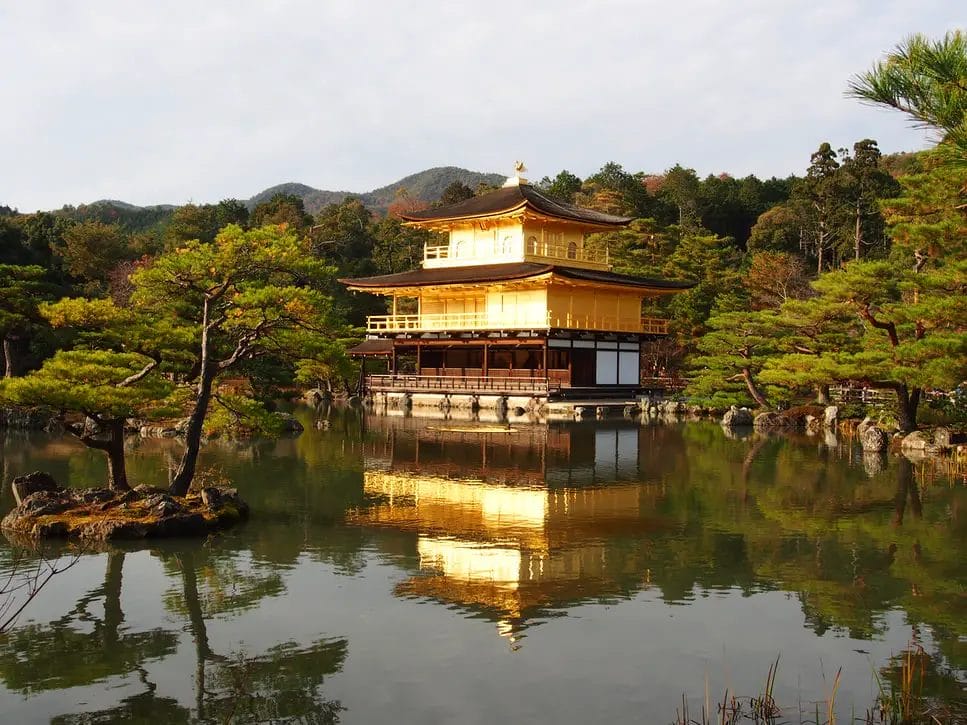 Kyoto is a city rich in Japanese history; this city was the Japanese Emperor's home for nearly 2,400 years. Nara is resplendent in luscious bright colors that reveal a tranquil and unique city in the heart of the Japanese mainland.
This article will explore both of these Japanese gems to guide you in which city to choose for a vacation. Read on to discover more about each city across a range of travel categories.
Cost of Stay
There is no shame in showing travel-related bias: Japan is quite possibly one of the most beautiful and unique countries on the planet. There is so much to do and see on this island-nation. With beauty and unique appeal also comes hefty costs—a Japanese vacation won't be cheap. A trip to Nara or Kyoto isn't the most expensive in the world, but expect to pay handsomely for an unforgettable trip.
The average cost of a one-week vacation in Nara will run roughly $1,140 per week. Nearly all of the hotels in Nara are incredibly elegant, even the budget hotels. You don't have to worry about quality when choosing a hotel in Nara. The average cost of living you can expect to pay per day in Nara is roughly $100 per day per person.
Kyoto is nearly identical to Nara in terms of culture and the surrounding landscape, but the associated costs for staying in Japan's former capital city are a bit lower. A one-week vacation in Kyoto will run roughly $1,030 per day. The overall costs are virtually similar, as both cities are close to one another.
Affordable Hotel Options
As previously mentioned, you will likely be satisfied with any hotel in either city, but there are some more affordable options to be aware of. The Comfort Hotel Nara is a great choice if you wish to save some pennies to focus more on your extracurricular activities. This hotel could be equivalent to a Marriott room here in the U.S., and comfort, cleanliness, and convenient amenities are the standout features of this hotel.
The same budget choices are available in Kyoto as well. If you wish to absorb a closer relationship to Japanese culture, staying in a BnB offers a great choice that is beyond the standard hotel stay. The Fujitaya BnB is a guest house that offers a unique and authentic Japanese living environment that prioritizes bicycling and yoga in the beautiful surrounding Kyoto woodlands.
Both options offer a range of standard amenities; however, be sure to familiarize yourself with Japanese customs to be aware.
Main Attractions
Nature is the main theme in either of these cities, and Nara features a great way to experience Japan's interior in the Isuien Garden. This large garden and nature preserve features intricate Japanese architecture amidst distinctive Japanese foliage. There are many attractions to see in Nara, but this beautiful garden is a standout.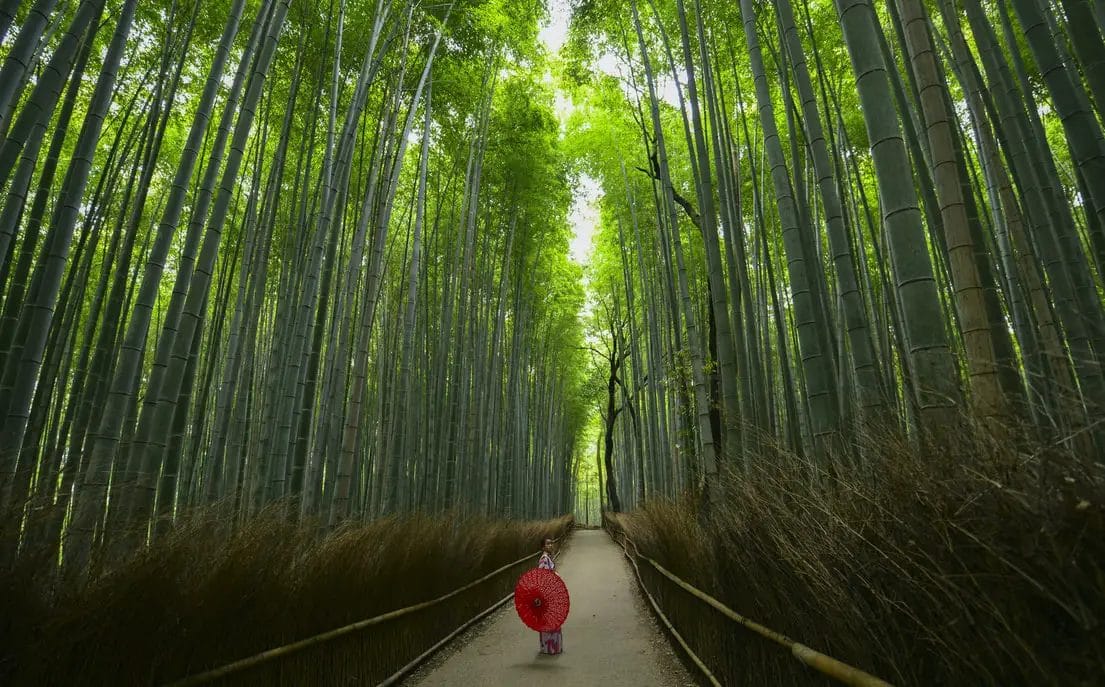 In Kyoto, the main attraction that trumps all others is undoubtedly a tour of the Kyoto Imperial Palace. This palace is the former home of the Japanese Imperial family for centuries until the late nineteenth century. Now the ceremonial palace of the modern Imperial Family, the Imperial Household Agency even provides guided tours throughout the home of a ruler who was once worshipped as a living deity.
Food
Standard Japanese cuisine can be found throughout both Nara and Kyoto. Nara features a large array of dishes with rice and different blends of noodles as the base of the dish. On the other hand, Kyoto is known for its kaiseki cuisine, which is featured heavily at the 9-course meal restaurant Kyoto Kitcho Arashiyama. Authentic Japanese sushi can be found throughout both cities as well.
Weather
Both Nara and Kyoto's climate is mild—not too hot and not too cold throughout most of the year. Each of the sour seasons is noticeable.
The best time of year to visit either city is preferably in the spring or fall, which truly represents the best temperatures and chance to experience the blooming and shedding phases of Japanese foliage. Summer can be warm and humid, with possible typhoons (hurricanes) popping up in the late summer and early autumn.
Safety
Both Nara and Kyoto are generally safe when it comes to crime. Theft and standard crime is always a possibility; therefore, a degree of caution should be observed when you are out and about. Earthquakes are a possibility throughout Japan, so always pay attention to news reports as much as you can.
Transportation
Both Nara and Kyoto feature a railway system that connects you all over each of the cities surrounding prefectures. Taxis and public bus lines are also available if you wish to get around the city with ease. Many locals prefer walking and bicycling, which is a great way to take in the surrounding environment.
Customs
A valid U.S. passport will be needed to enter Japan. If you are planning to stay for less than three months, you will not need to obtain a visa. You will also need to show proof of a return ticket out of Japan, which shows when your trip is to come to an end.
Key Takeaways: Nara Vs. Kyoto
So, between Nara and Kyoto, which should you visit? Both cities are similar in their natural beauty and rich local heritage and history. Touring the Imperial Palace in Kyoto is just too unique and worthwhile an experience to pass up on a Japanese vacation. The numerous temples and shrines throughout Nara also provide a unique experience.
Kyoto is a bit cheaper and more historically alive, but whatever decision you make will be a worthwhile trip.