How To Find a Hotel To Stay at After Midnight (3 Easy Tips)
If you made any last-minute travel plans or you are on a road trip, you might find yourself in need of a hotel to stay at after midnight. Usually, check-in times at hotels are somewhere between 12 pm to 3 pm. However, some hotels are flexible and do allow check-ins after midnight.
Here are some helpful ways to find a hotel to stay at after midnight:
Call the hotel directly.
Find hourly hotel rooms.
Try walk-in reservations.
It's not entirely impossible to find a hotel past midnight. This article will discuss in detail some hacks you can use to request hotels to let you check in late at night and where you can find these hotels.
1. Call the Hotel Directly
Most hotels don't allow guests to book rooms after midnight. You're required to book a room at least a day in advance. In this situation, your best bet might be to call the hotel directly and ask. If the hotel has any unsold rooms, you might be able to get one of those rooms for a good deal.
If you can, make the call in advance. For example, you may have a flight that lands at 11:00 pm and you can only check in after midnight. In this situation, you can inform the hotel about your flight timings and request a check-in after midnight. Hotels usually always allow midnight check-ins for air travelers.
If you're an air traveler arriving late, you can make a reservation through websites like Booking.com or Expedia. Explain your situation under the special requests section and ask for a specific check-in time. If your booking gets approved, you can call the hotel to reconfirm your reservation with them. This will help you to be on the safe side.
2. Find Hourly Hotel Rooms
Certain hotels will allow you to book a room on an hourly basis. Depending on the type of hotel, they might allow you to book the room from two hours to a few days at any hour of the day. This depends on the hotel policy.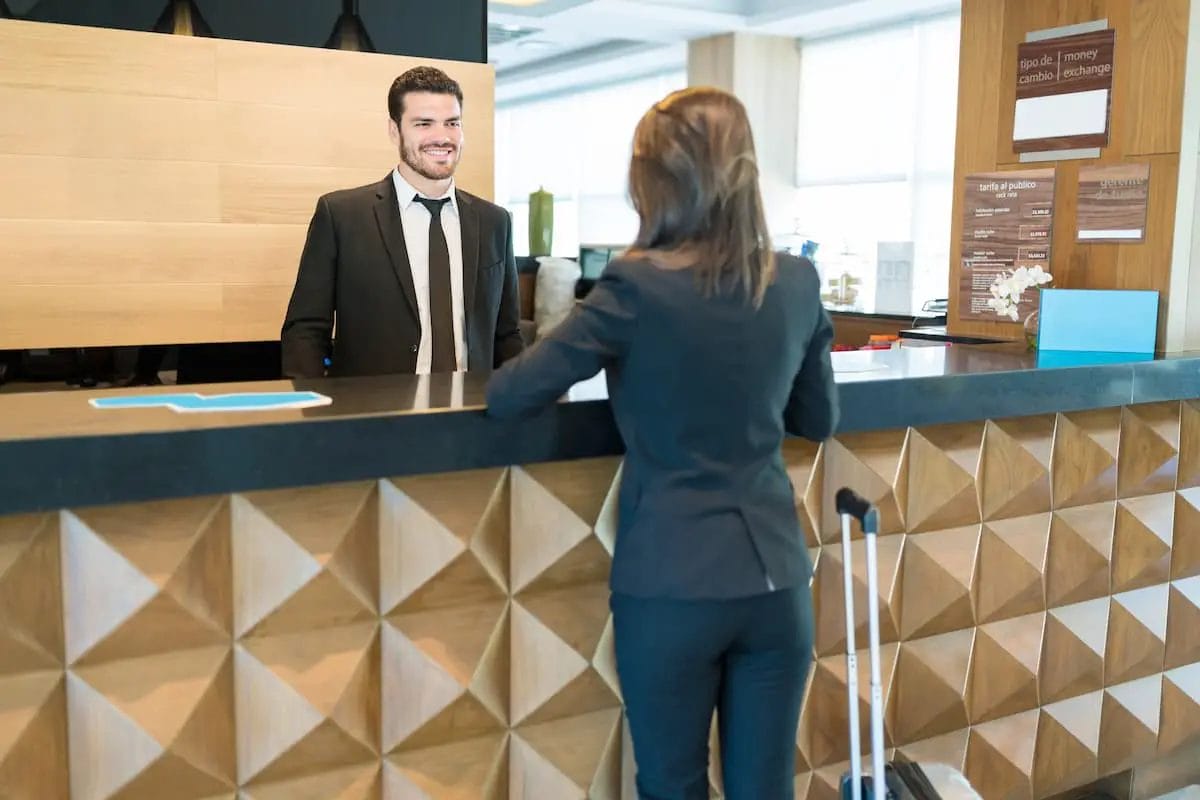 Here are some websites where you can find hourly hotel rooms:
HotelsByDay
HotelByDay's website allows you to book a room for a few hours during the day. However, if you're looking to check-in after midnight, this is considered an early check-in. Follow these steps to book a hotel room after midnight:
Go to www.hotelsbyday.com.
Enter the city you'll be traveling to and the date you require the room.
Hit the search button – this will display plenty of hotels in that region.
To find a hotel that'll allow early check-in at 1 am or so, click on the "sort by" tab on the left column.
Within the "sort by" tab, click on the "earliest check-in" option. This will display hotels that allow check-ins after midnight. You'll see the check-in and check-out timings and related costs.
If you're looking for specific amenities, check those options in the left column. These options include amenities like air conditioning, baggage storage, a bathtub, and more.
HotelTonight
The HotelTonight app lets you book cheap last-minute hotel rooms. You can also make same-day reservations. However, it might be tough to find a hotel that has check-in timing after midnight.
You can use this app to make a list of hotels that allow same-day reservations. Then, start making calls to these hotels and request them to check-in after midnight. If a hotel is flexible enough to allow same-day reservations, they might be open to allowing you to check in past midnight.
Hotwire
Hotwire is a travel website and an app that lets users book airline tickets, accommodation, and rental cars. The site rolled out a new feature that allows users to book rooms after midnight. This feature was introduced as it might come in handy for people who get unexpected changes in their travel plans or simply forget to make a reservation.
3. Try Walk-In Reservations
Some hotels allow guests to walk in without any reservations. The front office staff helps walk-in guests make a reservation based on the availability of the rooms.
You can choose to walk in at a hotel to see if they'll be able to accommodate you immediately. The front office staff works around the clock, so you don't have to worry about whether anyone will be available to attend to you past midnight.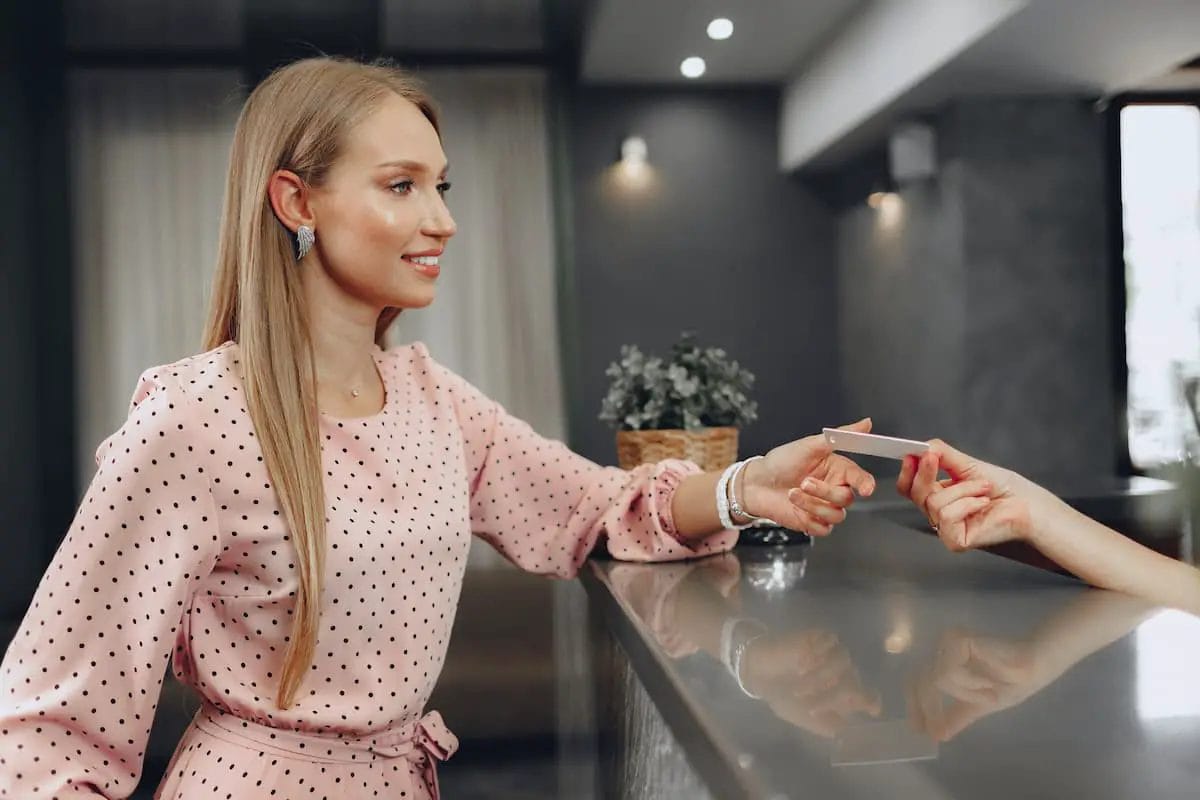 While booking a room as a walk-in guest past midnight is an unusual request, you can give it a shot. Here are some useful tips:
Have Your Documents Ready
The last thing you want is to fail to secure a room because you don't have your documents ready. Hotels require documents such as a driver's license, passport, or a state ID card.
Your identity is checked to ensure guests' safety and avoid fraudulent credit card usage. Having your documents ready to go will make your check-in process much easier.
Explain Your Situation
If you're in an emergency or have had some unexpected last-minute changes to your travel plans, the best thing to do is explain your situation to the hotel staff. Most are helpful and willing to help. Better yet, the front desk might understand your situation and make arrangements for you.
Communicate Politely
The hotel staff is always busy and appreciates it when guests are polite with their requests. If the hotel staff is unable to accommodate your request, you can request them to let you check in early in the morning at 6 am or earlier if possible. In this situation, you may keep your luggage with the hotel staff and spend a few hours in the hotel lobby until your check-in time.
Recap: How to Find a Hotel to Stay At After Midnight
You can find a hotel to stay at after midnight by calling the hotel directly and explaining your travel changes. If that doesn't work, there are certain apps such as HotelsByDay, HotelTonight, and Hotwire that'll allow you to book a room for a few hours and check-in past midnight. Some hotels also accept walk-in guests, so you can simply walk in and request a room.