Getting Around Curaçao: Public Transport, Car Hire & More
Navigating the vibrant island of Curaçao is a breeze with a multitude of transportation options at your fingertips. Whether you're a budget traveler, an adventure seeker, or in need of accessibility options, Curaçao has the perfect transportation solution for your journey of discovery.
Hop on the reliable and air-conditioned buses for an authentic experience that lets you soak up the local culture.
If you prefer independence, rent a car and cruise along well-maintained roads, uncovering hidden treasures along the way. For convenience, taxis are readily available, while bicycle rentals offer an eco-conscious and picturesque adventure. And if you crave hassle-free travel, ridesharing services like Uber are just a few taps away.
Curaçao takes pride in ensuring that all travelers can explore and enjoy the island, providing accessible buses, modified vehicles, and specialized transport services. With these transportation options, your Curaçao adventure awaits.
Curacao Public Transport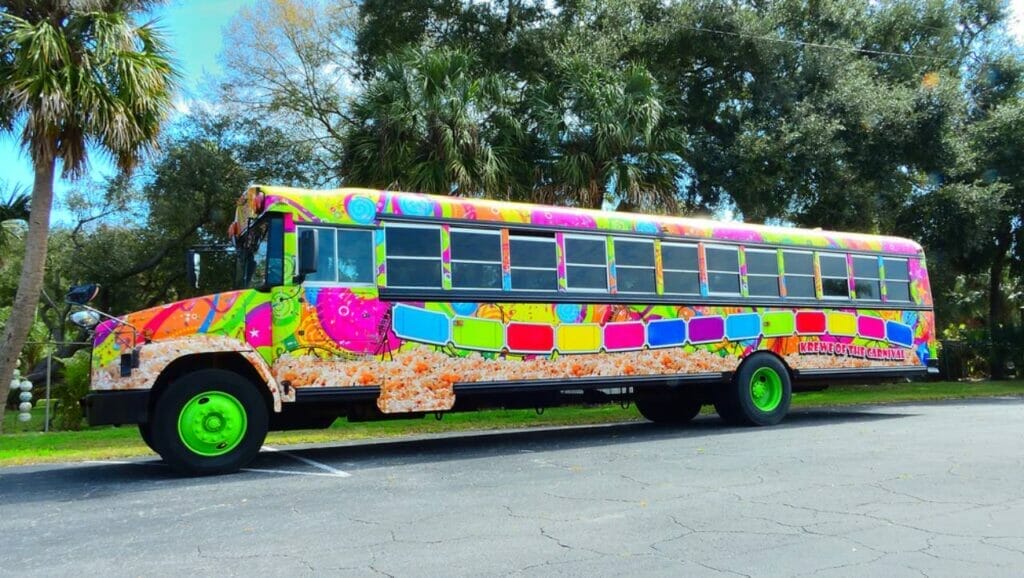 Public transportation is a convenient and inexpensive method to visit the beautiful island of Curaçao. The bus system, operated by the Curaçao transit Company (CTC), is the island's primary mode of public transit.
The bus routes cover most major areas of the island, including popular tourist destinations. The buses are dependable, friendly, and air-conditioned, making them an excellent choice for travellers on a tight budget.
Curaçao's bus rates are reasonable, and you may buy tickets straight from the bus driver when you board. It's important to note that exact change is usually required, so it's a good idea to have some coins or small bills on hand.
The bus schedules can be found online or at the main bus terminals in Willemstad, the capital city. Keep in mind that the frequency of buses varies, so plan your travel appropriately. Public buses in Curaçao are a great way to experience the local culture and interact with friendly residents.
Curacao Car Hire
For travelers seeking more flexibility and independence, renting a car in Curaçao is a popular option. Having your own vehicle allows you to explore the island at your own pace and venture off the beaten path to discover hidden gems.
There are several car rental agencies available at the Curaçao International Airport, as well as in major tourist areas. It's advisable to book your car in advance to ensure availability and secure the best rates.
Driving in Curaçao is reasonably simple, thanks to the island's well-kept roadways and adequate signs.The main roads are in good condition, but some rural areas may have narrower roads or unpaved stretches, so it's essential to choose a suitable vehicle for your travel plans.
Remember to drive on the right side of the road in Curaçao and familiarize yourself with the local traffic laws. Keep in mind that parking in busy tourist places might be restricted, so plan appropriately and be prepared to walk a short distance.
Curacao Taxi Services
For those seeking convenience and a hassle-free way of getting around, taxis are readily available in Curaçao. Taxis are easily found at the airport, major hotels, and tourist areas.They provide door-to-door service, making them suitable for individuals traveling with large luggage or preferring a more comfortable means of transportation. Taxis in Curaçao are metered, and rates are set by the government, ensuring fair pricing for all passengers.
If you intend to utilize a cab regularly during your stay, request a business card or contact information from a reputable taxi driver. This manner, you may quickly contact them anytime you require a ride.
Additionally, some taxi drivers offer island tours, providing you with a unique opportunity to explore Curaçao with a knowledgeable local guide. Taxis are a convenient option for short trips or when you prefer to sit back, relax, and enjoy the scenery while someone else handles the driving.
Bicycle Rental in Curacao
For the eco-conscious and adventurous travelers, renting a bicycle in Curaçao is an excellent way to explore the island while minimizing your carbon footprint. Curaçao offers several bicycle rental shops, particularly in the main tourist areas and near popular beach destinations.
Renting a bicycle allows you to explore the island's stunning splendour at your leisure and allows you to visit regions that may be inaccessible by automobile or public transportation.
Curaçao has a growing network of bike-friendly routes, including dedicated cycling paths and trails that take you through picturesque landscapes and coastal vistas. Wear a helmet, apply sunscreen, and bring plenty of drink before embarking on your riding journey.It's also a good idea to learn the local road rules and to be cautious of traffic, especially in busy areas.
Exploring Curaçao by bicycle provides a new and refreshing viewpoint, allowing you to immerse yourself in the island's natural beauty while having fun and being active.
Ridesharing Services
In recent years, ridesharing services such as Uber have increased in popularity in a number of locations, including Curaçao. Ridesharing services are a handy and dependable method to get around the island, particularly for people who do not want to drive or negotiate public transportation.
In Curaçao, Uber is accessible, allowing guests to order a trip with a few clicks on their smartphone. Simply download the Uber app, create an account, and enter your destination to see available drivers in your area.
One important consideration when using ridesharing services in Curaçao is that Uber operates primarily in and around the major tourist areas and the capital, Willemstad. While these regions are normally simple to obtain a ride, availability may be limited in more rural or less-populated areas. It's best to schedule your journeys ahead of time, especially during peak periods or while visiting less-frequented places.
Remember that ridesharing services may have peak pricing during times of high demand, so check the app for price estimates before confirming your journey.
Apart from Uber, Curaçao also has a few local alternatives, such as Go Local and Uride. These apps function similarly to Uber and offer an alternative option for ridesharing on the island. While they may have a smaller driver network compared to Uber, they can still be a reliable and convenient choice for getting around Curaçao.
Whichever ridesharing service you pick, be sure your mobile device has a solid internet connection, as the software requires internet connectivity to request and monitor your trip.
Accessibility Options
Curaçao is committed to providing accessible transportation options for travelers with disabilities. The island offers a range of services and facilities to ensure that everyone can explore and enjoy their visit comfortably. The Curaçao Transportation Company (CTC) provides buses with wheelchair ramps, making them accessible to wheelchair users and others with mobility impairments.
These buses are identifiable by the international accessibility symbol displayed on their exteriors.
In addition to accessible buses, several car rental companies in Curaçao provide vehicles with modifications to accommodate individuals with disabilities. These vehicles may have features such as wheelchair ramps, hand controls, or swivel seats, depending on specific needs. It's recommended to contact the car rental companies directly to inquire about their accessible vehicle options, reserve in advance, and discuss any specific requirements or preferences.
For travelers with specialized accessibility needs, such as those requiring personal assistance or medical transportation, Curaçao offers specialized transport services.
These services can meet a variety of needs and may include wheelchair-accessible vehicles, professional drivers who have been educated to help people with disabilities, and tailored transportation options depending on specific needs.
It's advisable to contact local disability organizations or tourist information centers to inquire about these specialized services and make arrangements in advance to ensure a smooth and comfortable travel experience.
Curacao Transportation FAQ
How do you transport in Curaçao?
Transportation in Curaçao is readily available with various options to suit different preferences. The island offers a reliable bus system operated by the Curaçao Transportation Company (CTC), providing coverage to major areas and tourist destinations. Renting a car is popular for flexibility, with well-maintained roads and clear signage. Taxis are easily found, particularly at the airport and tourist areas. Additionally, bicycle rentals and ridesharing services like Uber provide alternative ways to explore the island's beauty.
Is there Uber or Lyft in Curaçao?
Uber operates in Curaçao, providing convenient ridesharing services for travelers. The Uber app allows users to request rides with ease, displaying available drivers in the area. It's important to note that Uber primarily operates within major tourist areas and the capital, Willemstad. Currently, other ridesharing services like as Lyft are not accessible in Curaçao.
How much is the bus fare in Curaçao?
The bus fare in Curaçao is affordable, making it an economical choice for transportation. Exact fares can vary depending on the distance traveled, but generally, bus fares range from approximately 2 to 5 Curaçao guilders (ANG). It is advisable to have the exact change when boarding the bus, usually in the form of coins or small bills. Bus schedules and route information can be found online or at the main bus terminals in Willemstad, allowing travelers to plan their journeys accordingly.