Aruba Hurricane Season (2023 Update)
Aruba is located in the Caribbean Sea, south of the hurricane belt. Because of the island's location, it is rarely hit by hurricanes. According to the meteorological service, severe hurricanes pass over or near the ABC islands once every 100 years. Despite this, there is still no guarantee that Aruba will not get hit by a hurricane during hurricane season.
When is Aruba hurricane season? Hurricane season in Aruba begins on June 1st to the 30th of November yearly, but peak hurricane activity runs from August to October. During this time, the island experiences an increase in rainfall due to storm activity in the Caribbean.
Although there is an official hurricane season, Aruba can experience a hurricane outside the expected time. As a tourist, it is important to know if it is safe to visit the island during this time.
Is It Safe to Travel to Aruba During Hurricane Season?
There is no guarantee that a hurricane will not hit Aruba, but it helps to know that it is an island well-protected from the hurricane belt. The main hurricane belt is in the Atlantic and Pacific oceans. Aruba and the other ABC islands, Bonaire and Curacao, are usually not in the direct path of hurricanes.
Does this mean it is safe to travel to these islands during hurricane season? According to the meteorological service, 15 tropical cyclones and storms up to category 5 hurricanes have passed near the ABC islands within a distance of 120 nautical miles on the southern or northern sides between 1851-2009.
For example, hurricane Ivan which happened in 2004, passed 80 miles north of Aruba in September. It was a strong hurricane, but Aruba received 2.5 inches of rain and winds 40-50 miles for a short period. This tells you that Aruba might be affected by hurricanes, but they will not cause significant damage on the island.
Besides that, Aruba and its neighboring islands are surrounded by large water bodies, which help minimize the hurricane strength as they approach.
Has Aruba Ever Been Hit by a Hurricane?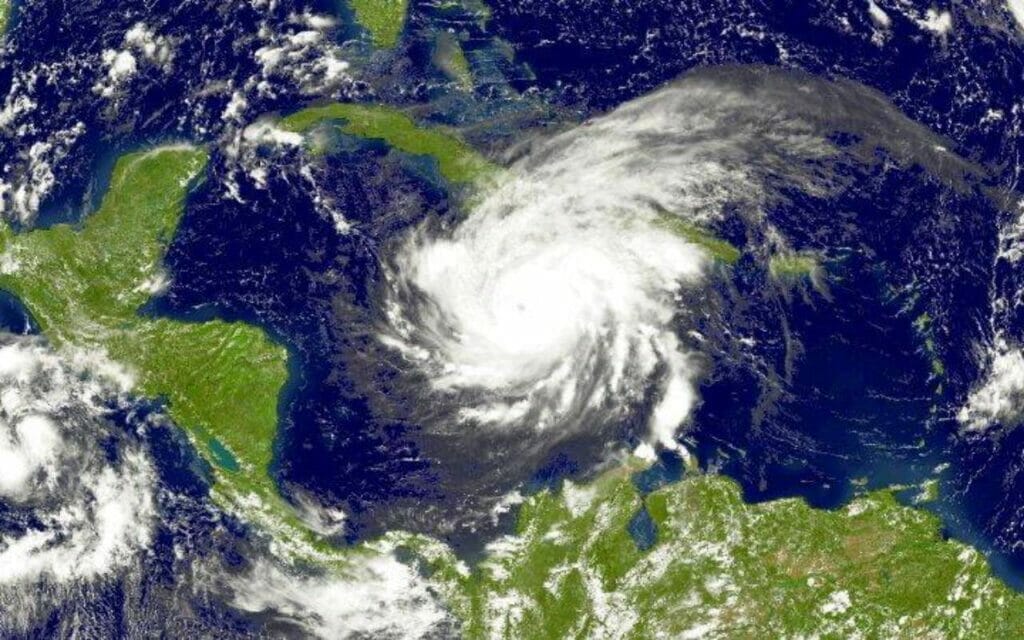 Several hurricanes have hit Aruba over the years. The most recent ones are:
Ivan, in September 2004
Emily, in July 2005
Felix, in August 2007
All three hurricanes passed 60-plus miles away from Aruba, but the island experienced heavy rainfall and high winds that caused minimal damage.
Is Hurricane Season the Best Time to Travel to Aruba?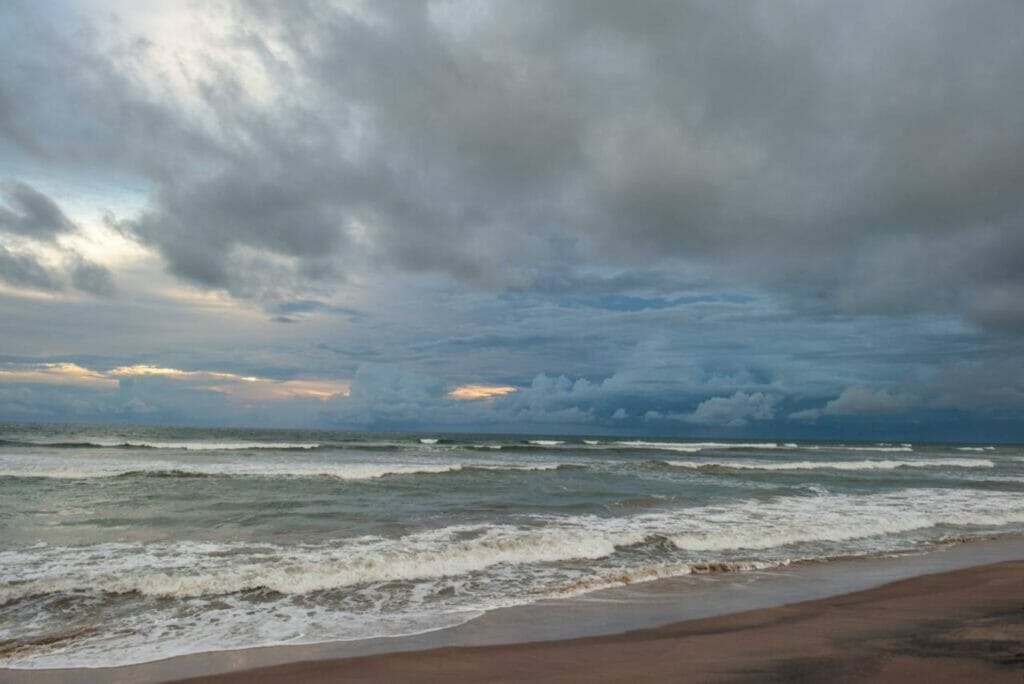 The best time to travel to Aruba depends on the experience you are looking for. There are only a few tourists in Aruba during hurricane season. This means you can explore the famous beaches without too much human traffic. Other fun activities like sailing tours and dive boats will also be readily available.
Remember, Aruba experiences heavy rainfall during hurricane season, so you might not enjoy outdoor activities. Luckily, there are indoor activities you can enjoy while on your trip. For example, you can visit a casino or the local museum to learn the complex colonial history of the island.
How to Stay Safe in Aruba During Hurricane Season?
There are two official hurricane alarm phases in Aruba:
A hurricane watch – expect hurricane conditions within 48 hours
Hurricane warning – hurricane conditions are imminent within the next 36 hours
As a tourist, here is how you stay safe when there is a hurricane threat in Aruba:
Stay informed about the hurricane development on the island. You will get accurate information from the TV, radio news, or government websites.
Make sure you have a safe place to stay and a means to communicate with your family and loved ones when necessary.
Buy extra supplies of everything you might need during this time. For example, charge your power bank to charge your phone if the electricity goes off. Buy extra batteries for the radio and flashlights. Refill your medicine if you are on daily medication while on vacation.
Ensure you have enough food for yourself and your pets during this time.
Ensure you have all the necessary tools, like ropes or cables, within reach.
If you rented a car while on the island, ensure it is filled with gas in case you need to move after the hurricane has passed.
Park your car away from trees and light poles.
Ensure you disconnect all electrical installations outside your residence.
Ensure you have enough drinking and cooking water.
Protect the windows in your residence by drawing the blinds or drapes, and add a blanket for more protection.
Ensure all your travel documents and other valuables are stored in a waterproof package in a safe area.
Do not drink alcohol during a hurricane.
Do not leave your residence during a hurricane.
Stay away from glass windows.
Do not panic, and use your phone for emergencies only.
It is more challenging than you think to leave the island when there is a hurricane threat. Usually, flights are delayed, and roads are closed. Your best option as a tourist during this time is to follow the authorities' instructions.
Does Travel Insurance Cover Hurricanes?
If you are traveling during hurricane season, it is important to know whether your insurance protects you. Hurricanes can significantly affect your travel itinerary. For example, your flight can be canceled or delayed. You might miss your connecting flight, or your cruise can be canceled.
The good news is that your travel insurance can help mitigate these issues, but it depends on whether your insurance plan covers hurricanes. Most insurance companies cover hurricanes under the cancellation and trip interruption benefits.
The catch is that you must have purchased the insurance policy before the storm is named. Also, the trip cancellation must be for a reason mentioned in your insurance plan. Most insurance companies will reimburse pre-paid and non-refundable trip costs up to the coverage limit according to the terms and conditions of the policy.
If you already have a plan, it is important to go through the document to know what reasons are covered. Buying an insurance plan after a hurricane has occurred is unhelpful. Most insurance companies will not reimburse you any pre-paid or non-refundable costs after a hurricane has already been named.
There is an option of purchasing a Cancel for any reason (CFAR) plan. This insurance plan is great if you need added protection during your travels. With a CFAR plan, you can cancel a flight or stop a trip for any reason 48 hours before your departure. This insurance plan can protect you during hurricane season because hurricanes are unpredictable. This plan will give you peace of mind during your trip.
Another option is to purchase a Round Trip insurance plan. A round trip plan includes the CFAR and cancellation and trip interruption benefits. This also means that the policy is more expensive compared to others.
Regardless of whether it is hurricane season, any traveler needs to purchase travel insurance. If you are traveling to Aruba during hurricane season, you must know the terms and conditions of your insurance policy regarding hurricanes.
When Should You Visit Aruba?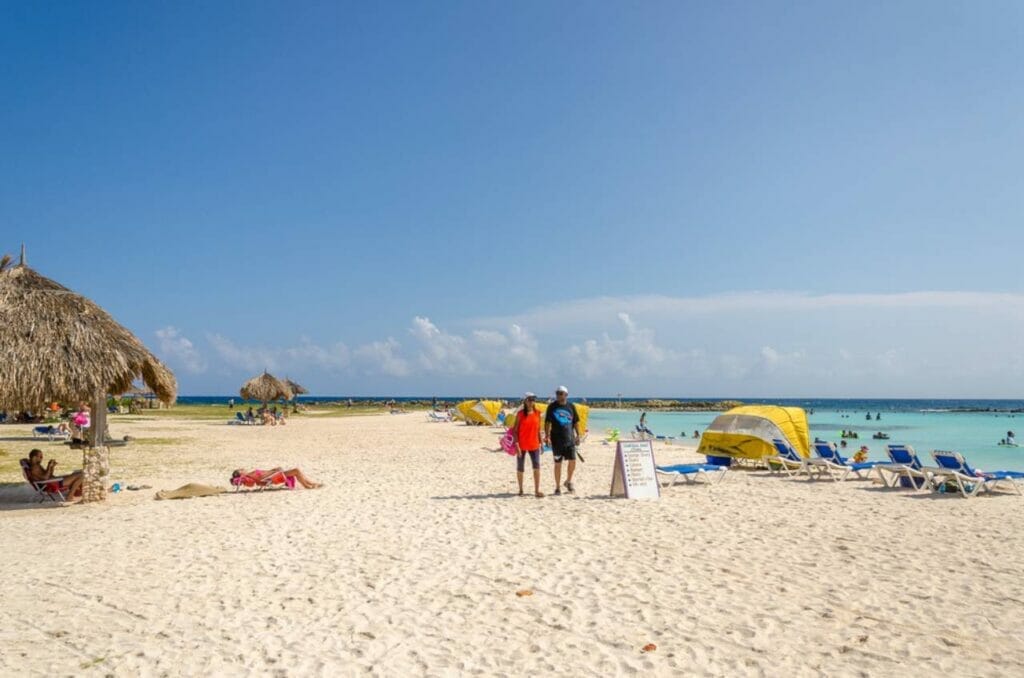 The decision of when to travel will depend on a few factors:
Are you traveling alone or with family?
Do you want to travel during the high or low season
What activities do you want to enjoy during your trip?
Aruba has a tropical semi-arid climate throughout the year. This means the island enjoys sunny and warm weather even during the rainy seasons. Aruba's weather is one of the reasons the island is a popular destination for tourists worldwide.
So, when should you visit?
Aruba's peak season is from January to March. Peak season means the island will be crowded, and accommodation is expensive. This is also when the island hosts key events such as Carnival and Betico Croes Day. The best part about visiting Aruba during the peak season is the weather. There is little to no rainfall during this time, meaning you can enjoy all the exciting outdoor activities on the island.
Offseason in Aruba starts from April to August. During this time, you can get accommodation for a reasonable price, and the beaches have less traffic. The temperatures during the offseason are higher because it is the peak of summer. Temperatures can reach up to 90 degrees Fahrenheit, but the high winds provide a cool breeze during your stay.
Key events to look forward to during this time are:
The Soul and Beach Music Festival
Aruba Wine, Art, and Food Festival.
St. John's Day
If you are a winter traveler looking for sand and warm weather, you should visit Aruba from September to December. Unfortunately, this is during Aruba's peak hurricane season, but if you're lucky, the high winds will have started to die down during this period.
You will only enjoy a few outdoor activities because this is when Aruba experiences heavy rainfall. Instead, the island will be filled with green and lush vegetation creating a picture-perfect background for your photographs.
A hurricane has not hit Aruba since 2007, so it is safe to visit the island at any time of the year. The important thing is knowing what to do if there is a hurricane threat during your vacation.