10 Best Aruba Beers (From 5 Aruban Breweries)
The sweet taste of refreshing Aruba beers while soaking up the warm Caribbean sun is one for the books. Aruba is home to a variety of locally brewed and international beer brands. Different types of pale lager and stout are unique to each Caribbean island.
Whether you are chilling on the white sand beaches or visiting famous watering holes for nighttime entertainment, Aruba has a wide selection of beer to suit every activity.
Read on to find out the variety of beers you can find on the island.
1. Balashi from Brouwerij Nacional Balashi
The Brouwerij Nacional Balashi in Oranjestad is the first local brewery in Aruba and one of the few modern production breweries in the entire Caribbean. The flagship beer is named Balashi, which means water in the local Papiamento language.
Balashi is a blend of malt, toasted grain, and Hallertau hops. These hops are imported from Germany and are known for their low bitterness and excellent aroma. It is easy and light with a crispy finish.
This beer has a 5% ABV (Alcohol by Volume) and pours in a clear golden color. The 22cl bottles make drinking easy because they won't get warm by the time you finish. It costs $10 in florins (about 5 USD) per bottle, the average beer price on the island.
2. Chill Beer from Brouwerij Nacional Balashi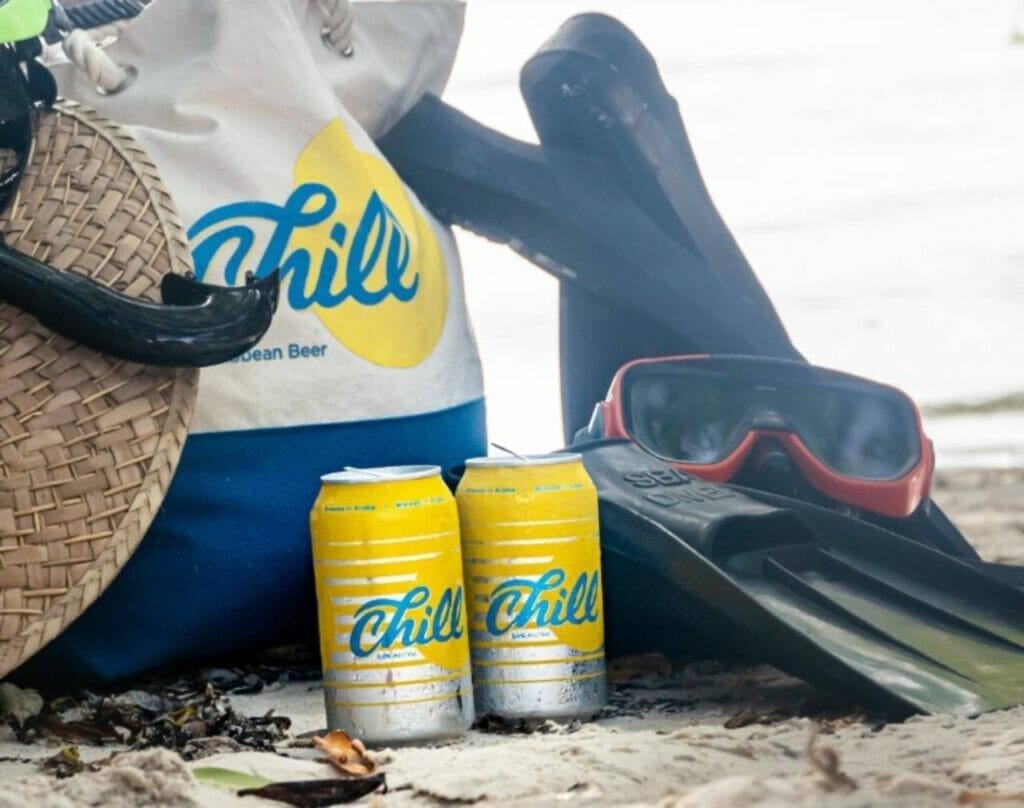 According to the 2021 International Wine and Spirit Report, Chill beer is at the top of beers sold in Aruba. It is refreshing with a crispy dry finish, subtle aroma, and lightly sweet malt flavor. Chill beer balances hop with low bitterness against malty sweetness.
Chill beer is smooth and pours in a medium gold color and a white head. It is gluten-free with a 5% ABV and is classified as a light-bodied pale American lager. Chill beer won the ITQI (International Taste Institute) Superior Taste Award in 2013. Best served with a lime wedge to bring out the flavor.
3. Bao Palo from Fireson Brewery
Antonio 'Tony' Van Vuurden started Fireson Brewery in 2015 for personal use before opening it to the public in 2018. Bao Palo is the flagship beer and signifies the Aruban culture of relaxing underneath a tree with friends. It has a soft body with a 6.3% ABV per bottle.
Bao Palo is a clean, crispy beer with citra, mosaic, and galaxy hops. Dry hopping It pours in an opaque yellow color with a white head.
This beer is refreshingly sweet with an intense flavor and aroma of grassy citrus, watermelon, and hay. It is juicy because of the dry hopping technique used in the brewing process. The hops are added late when brewing to allow the aroma to become intense. Bao Palo is a New England IPA (Indian Pale Ale), which means it is less bitter than traditional IPAs. 
The Fireson Brewery is a small brewery that only makes local craft beer. Craft breweries use varied brewing techniques with a mixture of traditional and non-traditional ingredients for distinctiveness.
4. Amstel Bright from Amstel Brouwerij B.V
This Dutch beer is imported from the Netherlands and is a popular choice on the island. Amstel Bright is smoother and less bitter than the American Amstel Light. It contains a blend of malted barley, sugar, and grassy hops.
Amstel Bright has a refreshing lemon hint balanced with a medium-hop character. The malt flavor and sweetness are low, so much so that the beer appears flavorless. It pours in a pale golden color and has a 5% ABV.
Amstel Bright was brewed in the neighboring Curacao island and exported to Aruba before the company moved production to Amsterdam, Netherlands.
5. Balashi Hopi-Bon from Brouwerij Nacional Balashi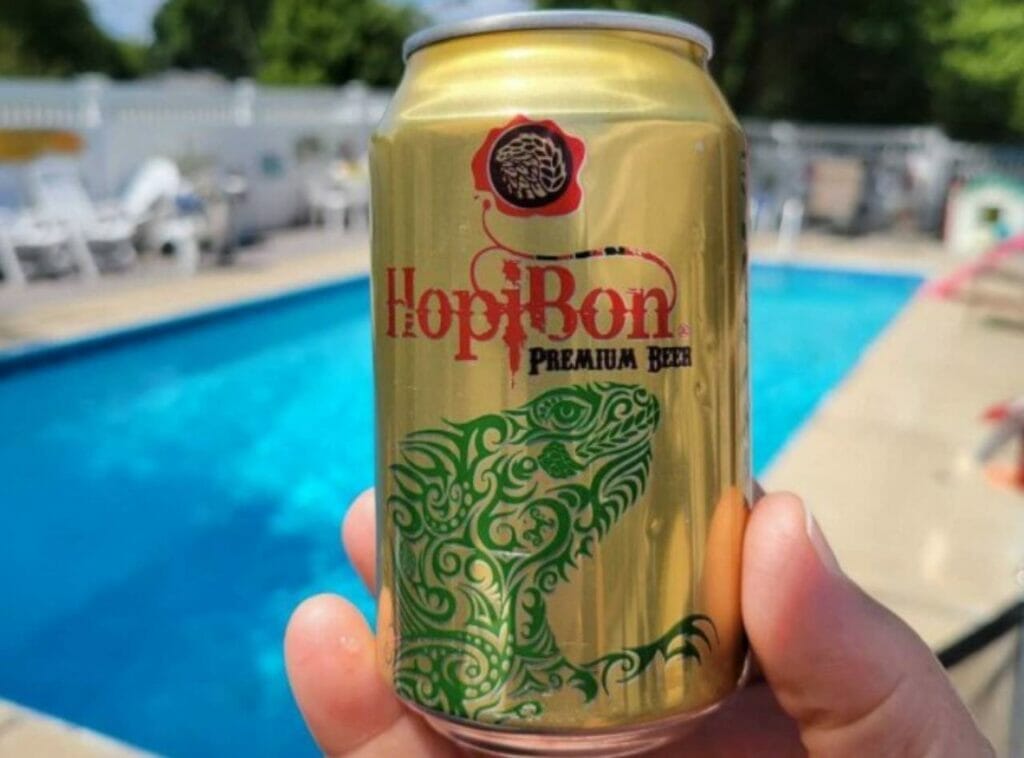 The Balashi Brewery produces about 52% of the beer consumed on the island. As a result, more than one in two beers are from the brewery. Balashi Hopi-Bon has a smooth, creamy texture with a fresh and cooling taste. The ingredients include hops, corn, and a light floral aroma.
This beer is highly carbonated but has a well-balanced medium sweetness. Hopi-Bon in the local Papiamentu language means "very good." It is classified as an International Pale Lager, which pours in a pale straw to golden color.
Balashi Hopi-Bon has a light bitterness. And although it is more bitter than the American Lagers, it is still less hoppy than the German Pilsner beer.
6. Polar Beer from Empresas Polar Brewery
Polar is a Venezuelan beer imported into Aruba and one of the most famous beers consumed. It is refreshing with a crisp and clean finish; the perfect vacation beer for the beach and warm weather in Aruba.
The ingredients blend the finest German malt, cereal, sugar, and hops. Polar beer is slightly hoppy with a lingering bitterness similar to the German Pilsner. However, you will still be able to taste the fruity sweetness of apples and lemons. Polar is highly carbonated and medium-bodied with a sweet floral and citrusy aroma. Each beer bottle has a 4.5% ABV. The appearance is a clear golden color with a moderate white head which dissipates quickly.
The Empresas Polar Brewery was founded in 1941 and is the largest brewery in Venezuela.
7. Preti Wowo from Fireson Brewery
If you are looking for a stout with full flavor, then Fireson's Preti Wowo is a perfect choice. It has a toasty finish similar to ground coffee. You will also taste a little bit of light caramel and licorice flavors.
Preti Wowo is well balanced with a relatively malty sweet to even bitter taste. Each bottle contains a 5% ABV and pours a black color with a brown head.
8. Magic Mango from Brouwerij Nacional Balashi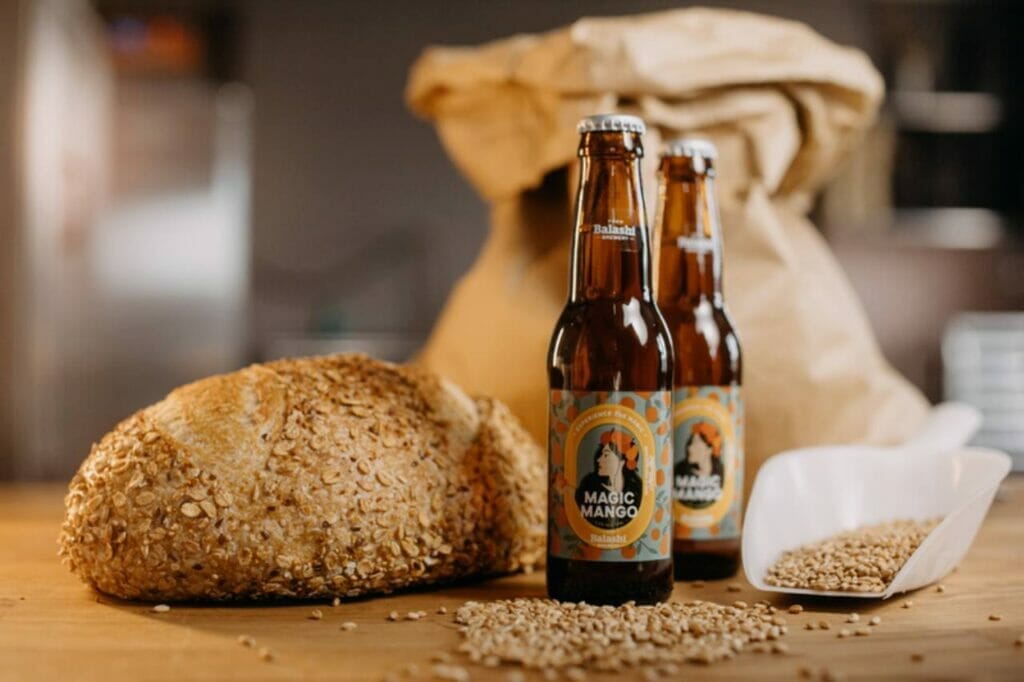 The perfect beer that captures the essence of the tropics is the Magic Mango from Balashi Brewery. It is a refreshing local brew with a smooth tropical fresh finish.
Magic Mango is a hoppy-flavored ale balanced with a malt profile/ mango flavor and aroma. The color of the additives plays a role in the final color of the beer. In this case, Magic Mango pours in a deeply golden-copper color. Each bottle contains 5% ABV.
This beer was brewed by the first female brewmaster in Aruba and was an instant hit with the locals and tourists.
9. Heineken Light Beer from Heineken Netherland B.V.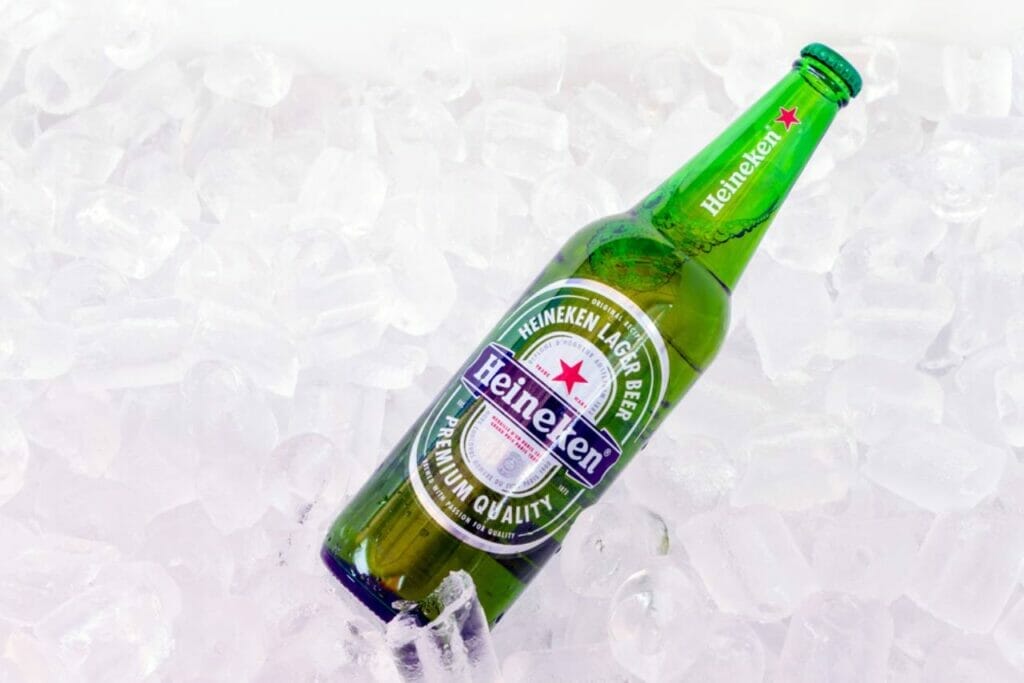 Heineken is a famous beer brand worldwide, and its light beer is consumed all over the island. It is crisp and refreshing with a clean finish.
Heineken Light is a smooth blend of well-balanced ingredients, including cascade hops. You will taste a subtle bitterness that propped against fruity sweetness. It is light-bodied and pours in a light golden color.
Heineken Light Beer has fewer calories and carbohydrates. The alcohol by volume in each beer bottle is 3.3%, less than the alcohol content of the Heineken Pilsner Lager.
10. Sunrise City from Fireson Brewery
Sunrise City is one of Fireson's strongest beers. It is an Imperial India Pale Ale (IIPA) with Double IPA (DIPA). In simple terms, Sunrise City is intensely hoppy and less malty. It has no rich maltiness, less residual sweetness, and more hop bitterness.
It pours in a golden to light orange-copper color. The alcohol by volume in a bottle of Sunrise City is 8.9%.
PSA: 10 Aruban Beers to Check Out on Vacation
The beers in Aruba cater to diverse tastes, preferences, budgets, and cultures.
You will find beer options in all nightlife locations, such as nightclubs, casinos, party buses, carnivals, and festivals.
Balashi, Chill, Magic Mango, Balashi Hopi-Bon, Fireson Preti Wowo, Bao Palo, and Sunrise City are top-selling beers from the two breweries on the island. The top imported beers include Amstel Bright, Polar Beer, Heineken Light, Corona Extra, and Presidente.