16 Jaw-Dropping Things St. Lucia is Known for (2023 Update)
"What is St. Lucia known for?" Here is a list of unforgettable things the island of St. Lucia is known for so you can get the most out of your experience on this amazing island.
Go Snorkeling in St. Lucia
Get inspired by our top family trips and book your own
What is Saint Lucia Famous For?
The island of St Lucia is a popular travel destination for its beautiful beaches, perfect weather, lush rainforests, unique wildlife and endless relaxation possibilities.
Home of the World's Only "Drive-in" Volcano
It has a lot to offer travelers of all ages, with its interesting history, vibrant culture and a UNESCO World Heritage site.
Tent sites
Wildlife tourism and sustainable travel
The island of St Lucia is a popular travel destination for its beautiful beaches, perfect weather, lush rainforests, unique wildlife and endless relaxation possibilities. It has a lot to offer travelers of all ages, with its interesting history, vibrant culture and a UNESCO World Heritage site.
Here is a list of jaw-dropping things St Lucia is known for so you can get the most out of your experience on this amazing island.
1. St Lucia Has the Best Snorkeling in the Caribbean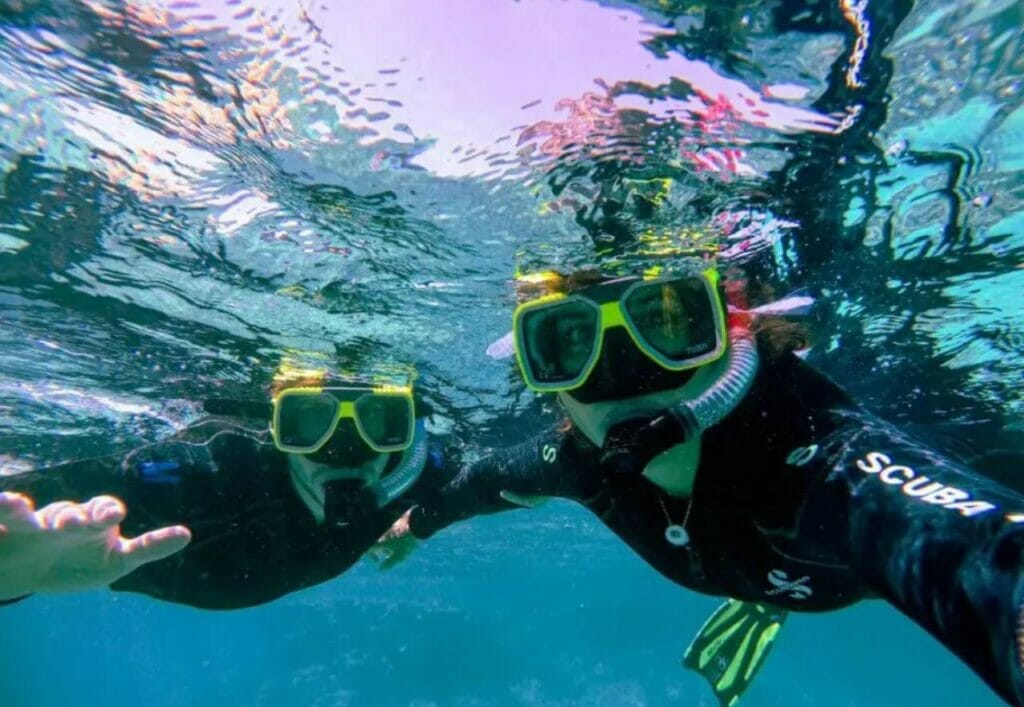 The Anse Chastanet Marine Park is a coral reef just off the shores of Anse Chastanet Beach. This Marine Park is a protected area that harbors a treasure trove of sea life.
On a plateau that runs from about six feet to twenty-five feet, divers and snorkelers can see vast coral gardens very close to shore. The edge of the plateau is a wall that drops 150 feet to another coral ecosystem below. The plateau begins just feet from the shoreline and offers snorkelers a variety of sea life very close to shore.
Reviews of this beach and the snorkeling in particular have been excellent. If you enjoy snorkeling and scuba diving, this is an amazing destination. The reefs found at this beach and their impressive variety of coral and fish is why it is considered the best snorkeling destination in Caribbean.
2. St Lucia Has Black Sand Beaches
St Lucia has several black sand beaches for visitors to enjoy. The black sand comes from eroded volcanic material such as lava, basalt rocks, and other dark-colored rocks and minerals.
The island of St Lucia has a very rich, volcanic past, although there hasn't been an eruption here since the mid 1700s.
3. St Lucia is the Only Country Where You'll Find the St Lucia Parrot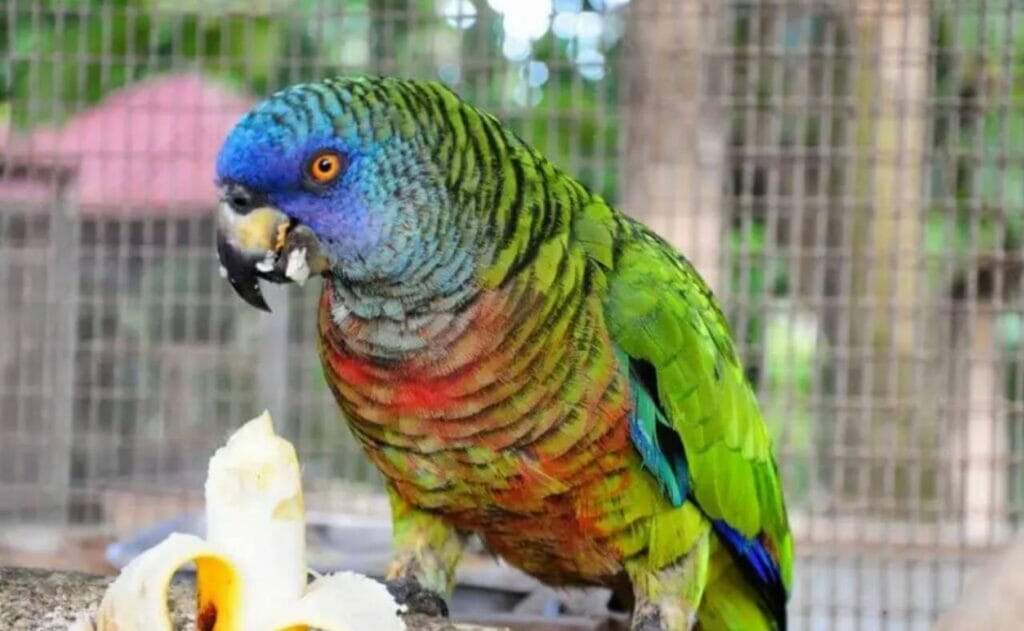 The St Lucia Parrot, also called the Jacquot, lives only on the island of St Lucia and it's spectacular. The St Lucia Parrot is, appropriately, the National bird of St Lucia.
This parrot is protected and is considered endangered. It can only be seen in the rainforests of St Lucia. This species has a green body, a blue head with red plummage on its chest and belly.
4. Home to the World's Only "Drive-In" Volcano
Just outside of the city of Soufriere, you'll find Mount Soufriere, this volcanic area occupies the collapsed crater, of the Qualibou volcano, which caved in half a million years ago.
This volcano is considered dormant as it hasn't erupted since the 1760s but still emits sulphuric gasses and steam from its fissures.
The area stinks of rotten eggs as sulphuric steam rises high into the air from cracks in the ground. This is a very popular tourist destination in St Lucia and a unique experience.
5. St Lucia has Natural Sulphur Pools and Mud Baths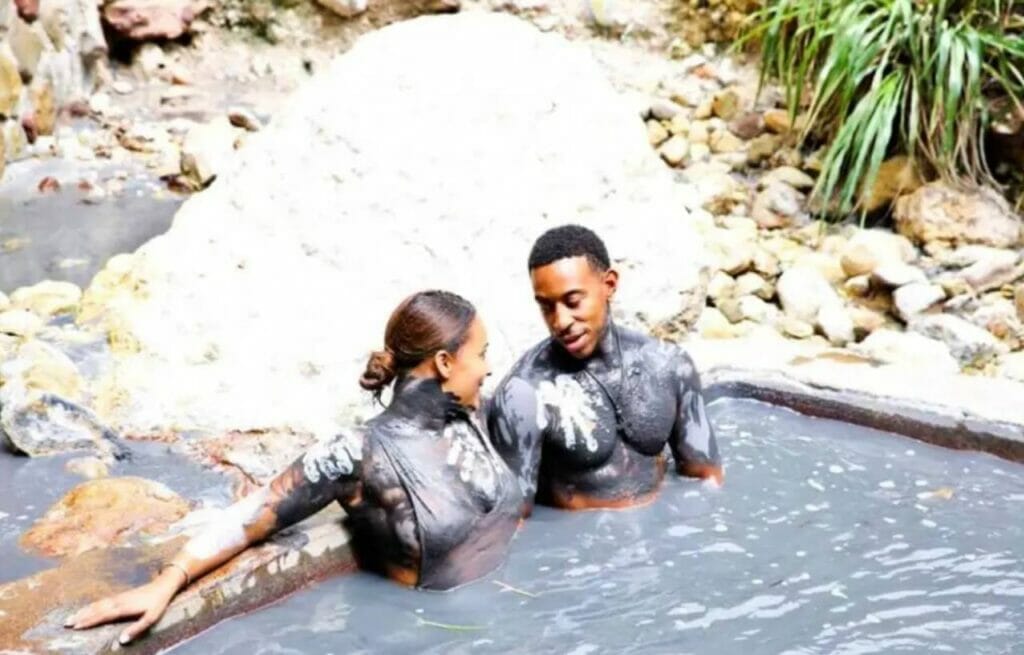 People visit St Lucia for its volcanic geography and geothermal activity. Besides visiting the Drive-In volcano, people also visit the natural sulphur pool and mud baths.
The sulphur pools are around 110 degrees and the water is blackened by sulphur so wear a bathing suit you don't want to keep! These pools and baths are said to have therapeutic properties.
They moisturize skin, they relieve itching caused by insects and mosquitoes and people have said their skin is rejuvenated and feels extremely fresh and satiated.
6. St Lucia is Home to the Pitons Mountain Range Which is a UNESCO World Heritage Site
You'll probably struggle to find a quintessential picture of St Lucia that doesn't include the incredible Pitons.
These two pointed twin mountain landmarks are a wonderful natural attraction to visit. Both can be climbed, although Gros Piton is the most famous hike because it's easier to navigate.
The views at the top are amazing and totally worth the hike! It also has marked trails for hikers.
Petit Piton is the taller and steeper of the two cones, but only professional climbers should attempt this climb and a guide is required to do this hike.
7. Over 70% of the Island is Covered in Rainforest
St Lucia is truly a diverse island. St Lucia has it all, from stunning beaches to mountain peaks and most of the country is covered in lush rainforest.
238 square miles of the island is covered in rainforest, including 98 miles of coastline.
This large area of rainforest is home to thousands of animals and makes St Lucia a very special place.
8. There are 180 Species of Bird on the Island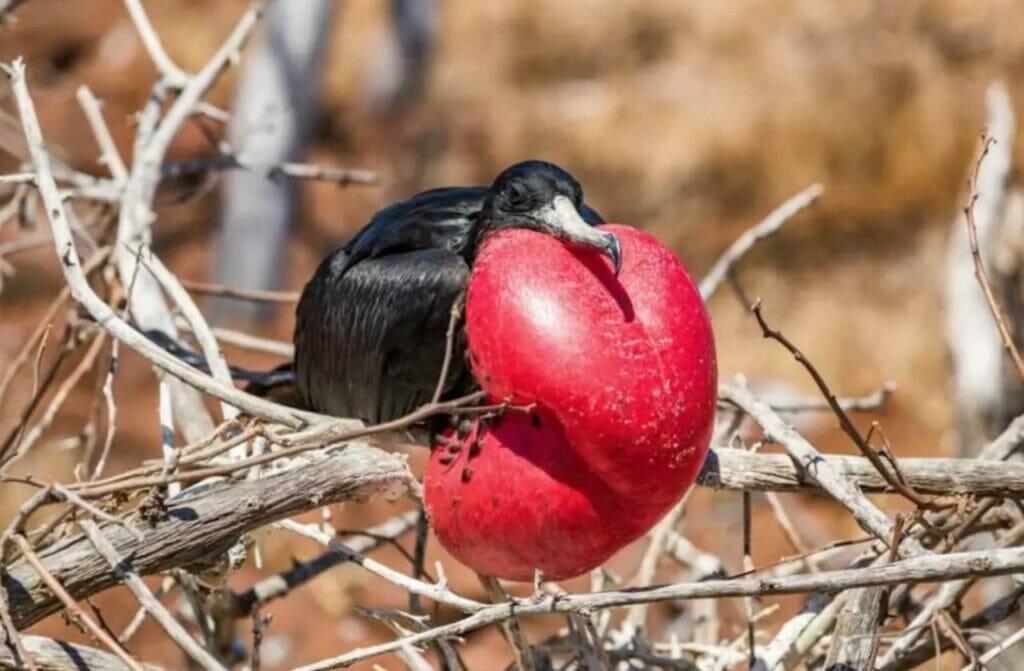 The hundreds of miles of rainforest house thousands of birds and is important.
Scientists have identified 180 species of birds on Saint Lucia, as well as, five species which are endemic to the island, meaning that these birds only live on the island of St Lucia. These endemic birds include the St. Lucia Warbler, St. Lucian Pewee, St Lucia Oriole, St. Lucia Black Finch, and the St Lucia Parrot.
St Lucia is an absolute haven for bird lovers!
9. The National Dish is Green Figs and Saltfish
St Lucia is described as 7 times British and 7 times French and its exciting cuisine represents this, as well as, a variety of cultural influences.
The national dish is green figs and saltfish, although the figs are actually bananas. Saltfish is salted cod that is then covered in herbs and spices, particularly nutmeg and cloves.
10. St Lucia has a Waterfall that Changes Color
St Lucia has a waterfall that changes color! The water of the Diamond Botanical Garden's Diamond Falls changes color due to the minerals the water picks up along the stream's path past a volcano.
The waterfall's colors changes according to the latest rainfall. Rain water running down from the volcano above picks up sediment as it runs down the mountain and into the stream. The more recent and heavy the rainfall, the more vibrant the colors will be in the water.
This waterfall is 55 feet high and has a kaleidoscope of colorful rock face behind it. It's a must see.
11. St Lucia Has More than 25 Varieties of Rum
Rum is known as the Spirit of St Lucia. Sugar was first introduced to St Lucia in the 1700s and soon rum became a staple of St Lucian society.
The island's main producer of rum is St Lucia Distillers, which makes more than 25 different varieties of rums.
St Lucia Distillers rums are available all over the island. St Lucian rum is described as warm, smooth and fruity.
The most popular rums here are the dark varieties. Bounty (aka "the spirit of St Lucia") is the island's basic rum used for mixing. Chairman's Reserve rum is considered the best rum of St Lucia. If you're a fan of rum, St Lucia Distillers offers an excellent rum tour.
12. St Lucia Has The Most Nobel Prize Laureates Per Capita
There have been 900 Nobel Laureates awarded between the years 1901 and 2015, and St. Lucia has two of them.
Famous St. Lucian Derek Walcott won one for literature in 1992 and Sir Arthur Lewis won for his work in economics in 1979.
These 2 men give St Lucia the ability to can claim the title for the most Nobel Prize Laureates per capita, with a rate of 10.81 winner per million people, which is pretty impressive.
13. Every Beach on the Island is Open to the Public
Every beach on the island is open to the public, even if it's connected to a beach resort. So you can walk freely along the ocean without fear of being yelled at by a hotel employee.
This rule gives visitors the opportunity to enjoy the water from any beach on the island.
14. St Lucia Has Its Own Beer Named After The Pitons
The Piton beer brand is strictly brewed in Saint Lucia and commands more that 50 percent of the island's lager beer market share.
This crisp and refreshing lager is named after the Piton Mountains which are iconic emblems of the island. Piton Beer is a 5.0% pilsner lager and is a must try when you visit the island.
15. You Can Canopy Walk Over the Rainforest
At Treetop Adventure Park in St Lucia, you can hangout above the canopy of the rainforest while walking through a net bridge.
As you walk through the canopy you will see dozens of birds and other animals far above the forest floor. This is an amazing way to experience the St Lucia rainforest and a one-of-a-kind experience that St Lucia can offer visitors.
16. You Can Make Your Own Chocolate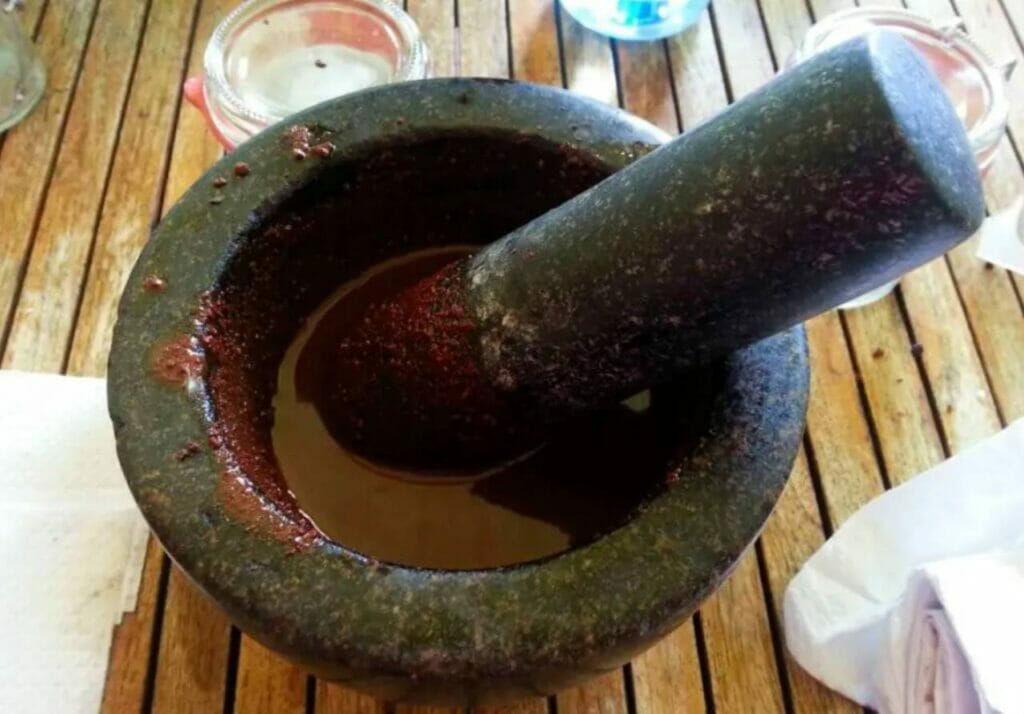 There are a few tours you can take on the island that will teach and show you all about the workings of a cacao plantation.
They will show you how to pick, process and dry the cacao to make chocolate. And towards the end of the tour you can actually make your own with cacao nibs, fine powdered sugar, cacao butter and a grinder. You grind the mixture into chocolate, then pour it into molds to set for a very unique souvenir to take home.
Recap: This is What St. Lucia is Known For
St Lucia is an amazing island with a lot of natural beauty and fun culture to offer. It offers amazing:
Snorkeling
Scuba-diving
Hiking
Mud baths
Bird watching
Beautiful beaches
Amazing food
A drive-in volcano
…just to name a few St. Lucia activities.
St Lucia's vast rainforests make it a haven for hundreds of rare birds all year long. Plus the area of Pigeon Island is a major stopover point for migrating birds, so if you're a bird lover or nature lover, this is the place for you. There is something for everyone here.