Is There Uber or Lyft in Kauai? (2023 update)
Given their ease of availability and convenience, Uber and Lyft are popular modes of traveling almost everywhere around the world. Both tourists and locals rely on Uber and Lyft to get around a place. If you are traveling to Kauai, you might wonder if these ridesharing services are available here.
Uber and Lyft in Kauai are only available in popular tourist spots, around the airport, and in hub towns like Poipu and Kapaa. These services are not available in remote sites on Kauai. A ride usually costs more than availing of some public transportation services, such as the bus.
In this article, I will explain how Uber and Lyft work in Kauai. Because these services are not available in all parts of the island, I will also list the different modes of public transport that will help you get around in Kauai. This information will help you plan your itinerary and estimate costs.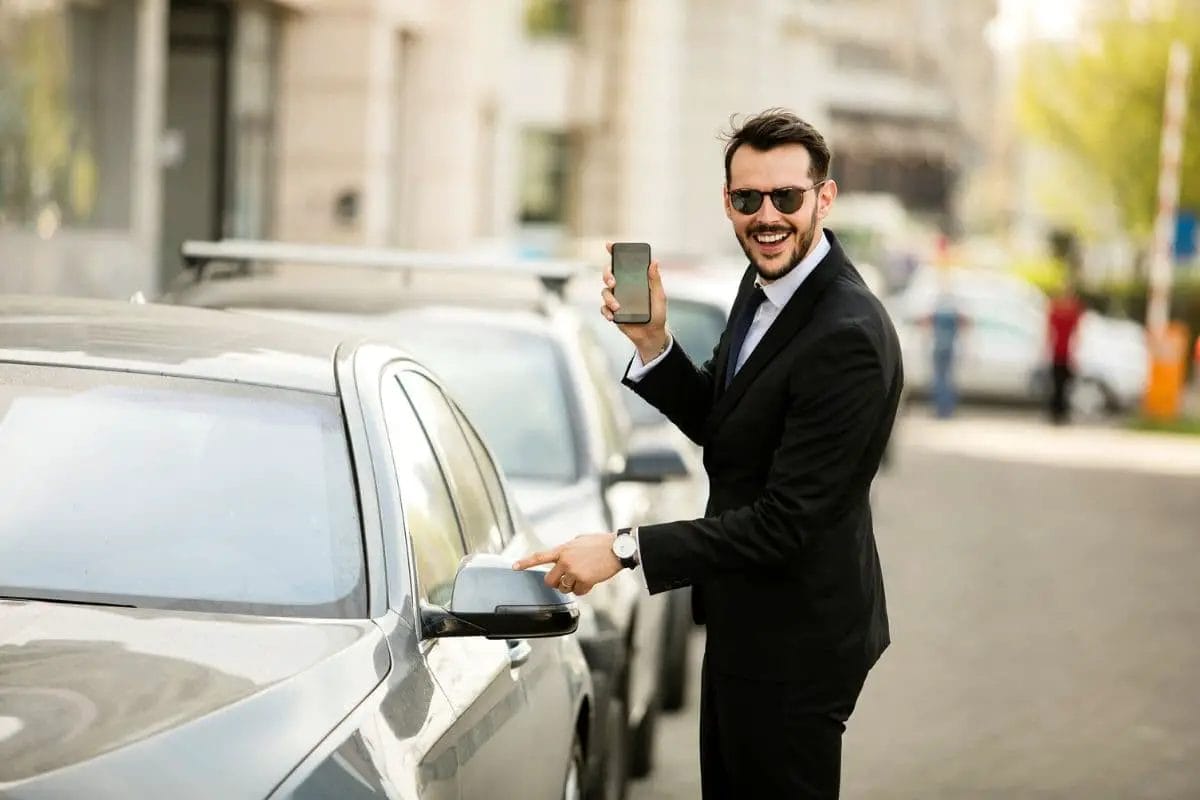 Ridesharing in Kauai
Uber and Lyft are available in popular tourist towns like Kapaa, Lihue, Poipu, and Hanalei. However, ridesharing services do not cover remote regions of the island.
How Much Is It to Uber Around Kauai?
It costs less than $20 to Uber from Kauai's airport to any place in Lihue and about $35 to reach Poipu. It costs about $60 to Uber from Lihue to Princeville. However, these rates can increase if you ride during demanding hours or hail one during peak tourist season.
You can calculate how much a ride will cost you using Uber's price estimator tool.
Uber is more expensive than availing a public mode of transportation, such as the Kauai bus service.
How Expensive Is Lyft in Kauai?
Lyft is more expensive in Kauai than some modes of public transportation, such as the bus. The base fare for Lyft is $2.03, and the cost per mile (1.6 km) is $1.52. The base fare for Lyft XL is $3.50, while the cost per mile (1.6 km) is $2.63.
However, these charges can sometimes double if you ride during peak hours, such as at the end of the workday, after events, and during adventure hours on weekends.
Getting Around Kauai Without Uber and Lyft
Although there are rideshare options like Uber and Lyft in Kauai, they can be somewhat expensive.
Furthermore, fears about the monetary consequences of COVID-19 shutdowns in a tourism-driven economy like Hawaii had compelled many Uber and Lyft operators to sell their vehicles. They have only just begun to pick up the pieces of their occupations.
So, Uber and Lyft rides can be difficult to find in Kauai.
Fortunately, there are several other ways to navigate around Kauai. Read on as I explain how to get around Kauai using means other than Uber and Lyft.
Use the Public Bus System
The public bus system in Kauai is quite affordable. The fares range between $1 and $2 for each passenger.
The buses operate during these times:
Between 5:27 a.m. and 10:40 p.m. from Monday to Friday
Between 6:21 a.m. and 5:50 p.m. on Saturdays and Sundays
The buses make multiple stops near the airport and in and around areas with hotels, such as Poipu and Wailua. However, their routes do not cover major tourist attractions like the Napali Coast.
Another major drawback of Kauai buses is that they don't let you carry backpacks or large suitcases onboard. Also, the buses make several stops even within short distances. This makes the journeys long.
So, traveling around Kauai by public buses may be inconvenient for some tourists.
Avail Shuttle Services
Hop-in and hop-off shuttle services are available in several areas of Kauai, such as:
Between Poipu and Koloa
Between Koloa and Kappa
Between Kappa and Princeville
A day-long pass costs $20. Shuttle services are cost-efficient if you have to travel extensively on these routes in one day.
Shuttle services work well for you if you don't have a sightseeing or day trip schedule and can't book a vehicle in advance.
Some hotels and resorts provide localized shuttle services for their guests.
Avail a Taxi
Taxis in Kauai are more expensive than the shuttle and ridesharing services. They are also not as abundant and available in Kauai as they are in other islands such as Oahu.
You have to book a taxi in advance by calling a taxi company. The government regulates fares, so they are standardized across companies.
It costs about $3 for the first 10 miles (16.9 km) and then increases by $0.30 for every tenth mile (0.16 km) after that.
Rent a Car
Renting a car to travel around Kauai can be expensive.
You don't need one if you only plan to laze around the beach in Poipu for the whole day. Nor do you need one if you can stroll down to the beach.
However, you need a rental car if you want to go beach hopping, travel between towns and various tourist destinations, or explore Kauai's remote hiking trails.
Here are some tips on saving money when renting a car in Kauai:
Rent a car only on the days you need it. DO NOT rent a car for the duration of your stay. There will be days when you will just want to stroll down to the marketplace or hop on a bus to go sightseeing. Then, you will feel guilty about the car sitting idle in the hotel while you pay the parking fees.
Book it online. Car rental agencies often quote lower prices on their websites than what they charge you if you call them or visit their offices. Check the rates on their websites before you call so that you can negotiate.
Explore third-party sites for deals. Third-party vendors like Expedia collate rates and packages from many car rental agencies and display these on their websites. You can search for discounted deals in one place.
Choose companies that offer free cancellation policies. Even if you have an itinerary, it is a wise ploy to choose car rental companies that provide cancellation policies. This gives you the flexibility and freedom to tweak your travel plans after booking the car without paying anything.
Rent a Bike
Cycling is an eco-friendly way to cruise around Kauai or travel to and from a nearby beach. Poipu and Kapaa are ideal for biking around.
You can rent beach cruisers, electronic bikes, or multi-speed commuters from the many bike rental places strewn around the island. They charge hourly, daily, and weekly rates. However, these may vary depending on demand and the time of the year.
Rent a Scooter or a Moped
You can rent a scooter or a moped to get around Kauai. They are convenient because you don't have to hunt around for parking spaces, and they get you around quicker than a bicycle. However, scooters and mopeds are more expensive to rent than bicycles.
You must hold a motorcycle license to rent a moped and a driver's license for a scooter, which is slower than a moped.
Shop around for discounts before renting one. Daily rates for renting scooters can go up to $100, but you can get deals if you rent on a weekly basis.
Conclusion
Uber and Lyft are ubiquitous in most parts of the world. Most of us have become accustomed to hailing an Uber or a Lyft when we have to get around a place.
However, when traveling to Kauai, you must remember that these ridesharing services will not take you everywhere. So, you must also arm yourself with information about the public transportation options on the island.