8 Things To Expect When Traveling to Hawaii
Hawaii is a dreamy, attraction-filled island that finds its way into almost any traveler's bucket list. However, what many visitors fail to consider when planning their vacation is that even though the state has been part of the US since 1959, it has some thoroughly unique traditions and geographical features. Therefore, the best way to plan an enjoyable and adventure-filled holiday is to be as well-informed as possible regarding what to expect after landing at your destination. 
Here are 8 things to expect when traveling to Hawaii:
You'll still have to go through a checkpoint.
Entertainment is expensive.
It can be hard to bring your pet with you.
The island is much bigger than you'd think.
Be prepared to leave your shoes at the door.
The weather can be temperamental.
Network connections are better than you'd think.
"Island Time" is a real phenomenon.
In the following sections, I'll take you through everything you need to know before planning your next vacation to Hawaii. By adjusting your expectations, you'll be able to experience the most entertaining and memorable holiday in one of America's most breathtaking states.
1. You'll Still Have To Go Through a Checkpoint
As mentioned, Hawaii has been part of the US territory for more than half a century. Therefore, many of you might be tempted to choose the state as your holiday destination because you're hoping to avoid long lines of customs when going on (what is supposed to be) a relaxing holiday.
While it's true that you won't have to go through customs when visiting Hawaii, you'll often be required to go through a similar checkpoint. The purpose of this checkpoint isn't to verify your identity but rather to ensure you're not carrying anything illegal with you. However, these inspection lines are usually shorter and much quicker compared to your standard customs.
Another bureaucratic advantage when traveling to Hawaii is that you won't have to take your passport with you to get through the previously mentioned checkpoint. As long as you're boarding from a US state, you'll be able to walk through the island's sandy beaches in no time without needing to verify your identity.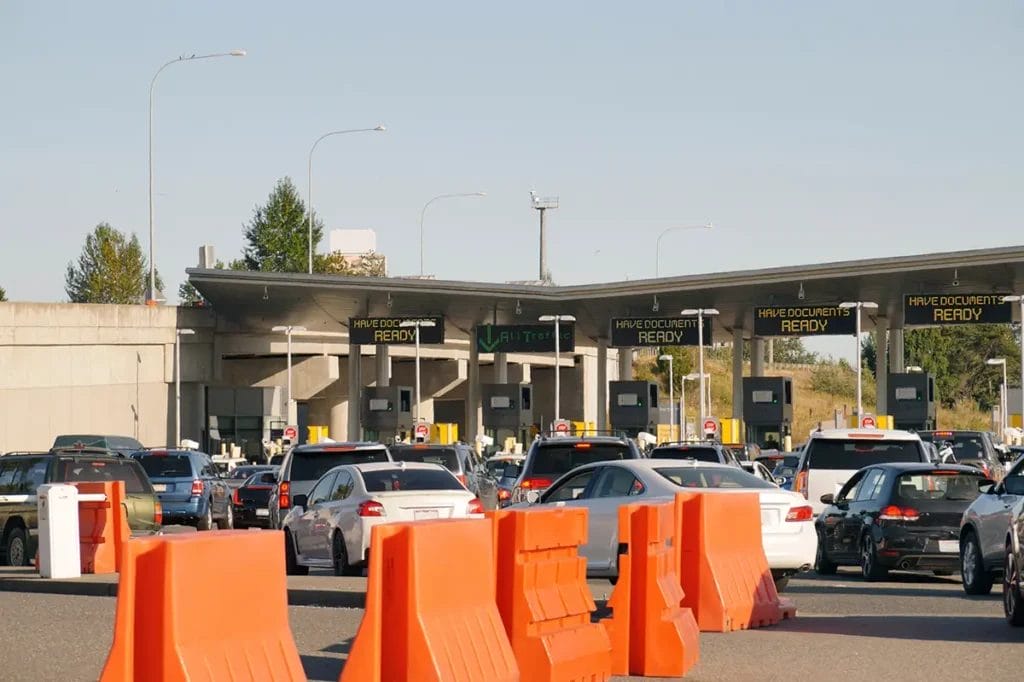 2. Entertainment Is Expensive
Hawaii is the most expensive US state, and if you've ever lived in New York or California, you know that's saying something. In the article I've linked, you'll be able to examine research conducted by the Missouri Economic Research and Information Center (MERIC), which found that the average prices on the USA's 50th state are roughly 30% higher than those found on the mainland.
To put the island's prices into perspective, when the national average price of milk was $1.91 (at the time of this writing), a Hawaiian half-gallon of milk was $4.31. Prices are constantly fluctuating, so those may not be the actual prices when you arrive in Hawaii, but whatever the national average is, expect to pay double.
As you can see, most of the articles I've mentioned refer to the state's living costs, which you, as a tourist, might consider irrelevant. However, the excessive price inflations also bleed into entertainment costs, which could significantly affect your holiday budget.
Therefore, if you're planning on experiencing as many attractions as possible during your trip, make sure you've saved accordingly. This goes for all types of entertainment, but it's especially important if you want to splurge on more lavish activities such as helicopter rides or boat trips (which can cost up to $185 per person).
It can be hard to pinpoint an average budget you'll want to aim for when visiting Hawaii, as depending on your needs and preferences, your holiday's costs can vary anywhere from $2700 to $15,000 per person for a 2-week trip.
However, I'm assuming that judging from the lower end of this price range, you'll be able to estimate the funds you'll have to set aside for an average Hawaii vacation. On top of all your hotel, transportation, and entertainment bills, remember that gratuity is also encouraged.
3. It Can Be Hard To Bring Your Pet With You
If you're a pet owner looking for an exotic, beachy holiday to share with your companion, Hawaii might not be the best destination for you. This is one of the most important elements to consider when planning a vacation, as if you're set on visiting the Aloha state, you might want to arrange for a family member or a sitter to take care of your pet while you're away.
Although not impossible, bringing a pet to Hawaii is often a long, complicated, and pricey process. The only instance when going through it would be worth it would be if you were planning a visit lasting several months.
First of all, most pets are subject to quarantine, which is a process that could take up to two months depending on your circumstances. Therefore, you might imagine that taking your pet on a week-long vacation wouldn't make sense.
Secondly, notice I specifically use "pets" and not "animals." Even the term "pets" is severely restricted in this context, as only dogs and cats will be allowed to enter the island in most cases.
Hawaii prides itself in its status as the only rabies-free US state. This is the reason why they require the previously mentioned month-long quarantine for any animal entering their borders, as the introduction of the deadly virus could be destructive to the state's public health and ecosystem.
As long as your pet is equipped with the proper documentation verifying its medical status, it might be easier to bring them along on your vacation. Otherwise, the process might be too long and tiring for what is supposed to be a relaxing holiday. Not to mention the added expenses you'd have to cover on top of the already incredibly pricey accommodation, travel, and entertainment.
Additionally, airlines might have different policies and requirements when it comes to animal transportation. Here you can find some additional information regarding specific rules you'll have to follow when traveling with a pet to Hawaii.
4. The Island Is Much Bigger Than You'd Think
Even though Hawaii is only the 47th state when it comes to size, making it one of the smallest of the bunch, its density and its high number of attractions make planning a quick visit almost impossible.
Based on the idea that Hawaii is a small, secluded island, many visitors tend to opt for shorter vacations in fear that they'll quickly run out of things to do or see. In reality, this assumption couldn't be further from the truth.
The state offers hundreds of breathtaking beaches, choosing from which is a near-impossible task. In Hawaii, there's no shortage of stunning, easily accessible scenery, which could often leave you feeling like you're missing out if you only plan a days-long vacation.
What's more, no two beaches are the same. They all differ in sand color and texture as well as surroundings, keeping you constantly amazed and entertained. However, the exotic island nature isn't the only attraction you'll want to experience when in Hawaii.
From helicopter rides to exclusive dining experiences, you'll never run out of things to do on the island. Therefore, no matter if you're looking for an adventurous, lively holiday or a peaceful and relaxing experience, Hawaii will offer a much wider range of attractions than what you might've previously assumed.
5. Be Prepared To Leave Your Shoes at the Door
Hawaii has a rich historical and cultural background which sets it apart from the rest of the US. Therefore, it's crucial to be well-informed regarding the state's traditions before planning your next vacation. One of the biggest cultural shocks for most Americans when they go to Hawaii, is that they're expected to leave their shoes at the door when entering someone's home.
No matter how clean or lightweight your footwear is, you'll almost always have to remove it before even setting foot in an enclosed space. This is a valued tradition among locals, as it is a gesture of respect to the host and their family. You're communicating that you're willing to do your part in keeping their home clean, which is especially important if the family has small children crawling around or picking things up from the floor.
Therefore, before visiting the Aloha state, make sure your feet are clean and pedicured, as you'll often have to be shoeless even outside of the beach. Not to mention that being barefoot will make you connect with the island's atmosphere much better, allowing you to relax and leave your usual restrictions behind.
There's a broad range of Hawaiian traditions and customs you'll want to learn more about before visiting the island. However, if there's one thing you don't want to forget about, it's that taking your shoes off before entering someone's house is the ultimate way of showing appreciation and respect to your host.
6. The Weather Can Be Temperamental
Upon searching "Hawaii" on any image-based search engine, you'll be greeted with endless pictures of bright scenery and sunny beaches. However, in reality, although the scenery might be just as vibrant and the beaches just as gorgeous, the weather isn't always as cooperative.
It's easy to assume that the gorgeous island is blessed with year-round sunshine; however, this isn't always the case. From heavy rainfalls to strong winds, there's no shortage of climate-related inconveniences that could significantly hinder the enjoyment of your trip.
Therefore, checking the weather forecast from different sources is a must before embarking on your next Hawaiian journey. Generally speaking, the best time of year to visit the island is between March and September. During these seasons, you'll be able to get the most out of the state's warm, beach-friendly weather.
On the other hand, you'll want to avoid planning a trip during late December or early January. Not only is the weather uncomfortably humid and cold during these months, but due to visitors flocking to the state for their New Year's festivities, ticket and accommodation prices are higher than ever.
Lastly, if you're planning a longer vacation which current weather forecasts can't accurately cover, it's crucial to account for some level of uncertainty during the planning process.
For example, make sure to pack a broad range of clothing in which you'll be able to feel warm and comfortable no matter the weather. Additionally, include some flexibility and options in your entertainment plans and never opt exclusively for activities that rely on sunny weather to happen.
7. Network Connections Are Better Than You'd Think
Thanks to Hollywood, we're all familiar with the "can't find a connection in a secluded island" trope. Many tourists even hesitate to visit the Aloha state or choose to invest in expensive pieces of equipment to bring along as they're under the impression that their network connections will suffer while on holiday.
Luckily, this isn't the case. Hawaii is a state that accommodates more than 9 million visitors a year, and accordingly, the local government has made significant investments in infrastructure to ensure their tourists' needs are met.
As long as you're not vacationing in an extremely remote area of Hawaii, you won't have to worry about cell phone or internet connections. In fact, the state has a remarkably high-quality network system considering its geographical location.
The island is also known for offering an extensive amount of public hotspots, ensuring you'll never be left stranded or isolated while visiting, even if your carrier doesn't cover a particular zip code. Not only are these hotspots widespread and free to use, but they also provide decent internet speed that can go up to 100 Mbps. You can learn more about how to make use of this free service here.
8. "Island Time" Is a Real Phenomenon
You'll hear many tourists coming from Hawaii talking about a phenomenon called "Island Time." The term refers to the state of mind you quickly become accustomed to when visiting the state, in which time seems to move slower, allowing you to feel more relaxed and free from obligations.
Although many might consider this phenomenon an urban myth, there's actually some truth to it. The island's atmosphere, slow-paced way of living, and gorgeous surroundings will often make you feel as if time stands still. As you can see, the shift you'll experience is more of a change in your state of mind rather than a magical event; however, it's still fascinating to undergo.
Only when time loses its pre-conceived meaning will you be able to find true relaxation and peace, which is a feeling unique to Hawaiian culture.
Therefore, before planning your next Hawaiian vacation, read through this guide to better understand what you should be expecting out of your trip. I assure you that doing so will provide you with the most enjoyable and memorable Hawaiian experience.