Turks And Caicos Vs. Seychelles
Looking for a dreamy beach getaway? Let's dive into the showdown between two idyllic destinations, Turks and Caicos and Seychelles.
The main difference between Turks and Caicos and Seychelles lies in their geographical locations and cultural experiences. Turks and Caicos is an archipelago in the Atlantic Ocean known for its stunning beaches and vibrant marine life, making it an ideal destination for water enthusiasts. Seychelles is an island country in the Indian Ocean celebrated for its lush tropical landscapes and diverse flora and fauna, offering travelers a unique and exotic retreat.
Choosing between these two locations ultimately depends on the type of natural beauty and cultural encounters the travelers seek to explore.
| Categories | Turks and Caicos | Seychelles |
| --- | --- | --- |
| Cost Range for 1 Week | $992 – $4,556 (source) | $641 – $2,779 (source) |
| Location | Caribbean Sea | Indian Ocean |
| Geography | Archipelago consisting of 40 islands and cays | Archipelago consisting of 115 islands |
| Language | English | Seychellois Creole, English, and French |
| Government | British Overseas Territory with self-governance | Presidential Republic |
| Currency | United States Dollar (USD) | Seychellois Rupee (SCR) |
| Tourism | Known for luxurious resorts, pristine beaches, and water activities | Famous for its tropical beaches, coral reefs, and nature reserves |
| Economy | Relies heavily on tourism, offshore financial services, and fishing | Diverse economy with sectors including tourism, fishing, agriculture, and financial services |
Join us as we explore the exquisite beaches, vibrant underwater worlds, diverse accommodations, fascinating wildlife, and rich cultural experiences that make these destinations truly remarkable.
History and Geography Explored
Imagine dipping your toes in the Caribbean's vivid blue waters, where the alluring Turks and Caicos Islands whisper legends of long-ago pirates and maritime explorers. You could be spending your days exploring the sunken relics of old shipwrecks beneath the waves, or joining your family in an exhilarating island-hopping cruise or a friendly sandcastle-building competition.
If you're traveling as a couple, imagine sharing quiet moments together as you walk along the sugar-soft beaches, or treating yourselves to a cozy dinner on the beach under the stars. The islands also offer thrilling activities like kayaking and kiteboarding as well as immersing eco-tours through luxuriant mangrove forests for those of you who like adventure.
Imagine yourself on the other side of the world, in the Indian Ocean's glistening sapphire waves. The enchanting Seychelles archipelago weaves a captivating narrative, steeped in French and British influences. Here, families can embark on unforgettable explorations through ancient rainforests, spotting unique wildlife and plant species or soaring above the canopy on an exhilarating zip-lining adventure.
For those looking for romance, imagine reigniting your love under the golden hues of a stunning sunset cruise, or discovering a hidden cove while hiking through verdant landscapes. Untamed waves in the Indian Ocean, world-class scuba diving, the challenge of scaling spectacular granite cliffs—Seychelles is undoubtedly a heaven for adventure seekers.
Although Turks & Caicos and Seychelles both have untouched natural beauty, their distinctive geographical characteristics make them distinct from one another. Over 40 islands and cays make up the magnificent archipelago of Turks and Caicos, each of which has its own unique beauty. Here, the immaculate Grace Bay Beach on Providenciales reigns supreme, regularly crowned one of the world's best beaches, and providing an alluring haven for luxury seekers.
On the other side, the Seychelles, a charming collection of 115 islands, each invites you to discover a unique gem. Whether it's the verdant peaks of Mahé or the untouched coral atolls of Aldabra, a recognized UNESCO World Heritage site, Seychelles presents an awe-inspiring diversity to delight every visitor.
So, are you dreaming of a Caribbean paradise, woven with tales of old buccaneers, or does an Indian Ocean getaway, brimming with colonial charm, tug at your heartstrings? Turks and Caicos and Seychelles both offer to provide travelers with life-changing experiences and priceless memories, regardless of whether they are a family, couple, adventure seeker, or luxury tourist. Now, all you need to decide is – which paradise will win your heart over first?
Discover Your Ideal Beach Haven
Just imagine sun-soaked days spent on dazzling beaches! Let's take a tantalizing journey to two of the world's most dreamy destinations – Turks and Caicos and Seychelles. Whether you're travelling with your family, on a romantic getaway, seeking heart-pumping adventure, or simply craving luxury, these paradises have got you covered!
First stop, the heart of the Caribbean – Turks and Caicos! Picture this: your footprints on the powdery white sands of the world-renowned Grace Bay Beach, with shimmering turquoise waters as your backdrop. It's a real-life paradise for families – think sandcastle contests and splashing in gentle waves under the tropical sun.
Lovebirds, how about a private moment in secluded coves like Sapodilla Bay, watching the sunset paint the sky in hues of fiery oranges and reds? Or if underwater exploration is your thing, snorkel your way through a vibrant underwater world of coral reefs! And let's not forget the luxury lovers out there. You're going to adore the high-end beachfront resorts that offer plush amenities and services that cater to your every whim.
Now, let's jet-set across the globe to the pristine Seychelles, a mesmerizing archipelago in the Indian Ocean. Anse Source d'Argent on La Digue island is a postcard-perfect vision of granite boulders enveloping a stretch of soft sandy shore. A perfect playground for families to discover secret coves during lush forest walks.
For the couples out there, your private haven awaits at the secluded Anse Georgette, a little slice of heaven for two. The adventurers amongst you will marvel at the riot of colors revealed by diving into the vibrant underwater realm, and for those craving luxury, the island's high-end resorts, tucked away in the lush landscapes, will cater to your every indulgent need.
Choosing between Turks and Caicos and Seychelles? It's a tough one! Each offers a unique take on the ultimate beach experience. Turks and Caicos dishes out Caribbean charm with its laid-back vibes and flawless beaches. Meanwhile, Seychelles extends an invitation to a remote, exotic escape enveloped in unspoiled natural beauty.
Whichever paradise you choose, get ready to be bewitched and revitalized. It's time to make unforgettable memories with your loved ones, immerse in the romance, seek out the thrills, and relish in the lap of luxury. Buckle up for an unforgettable journey to your dream beach escape!
Choosing Your Picture-Perfect Season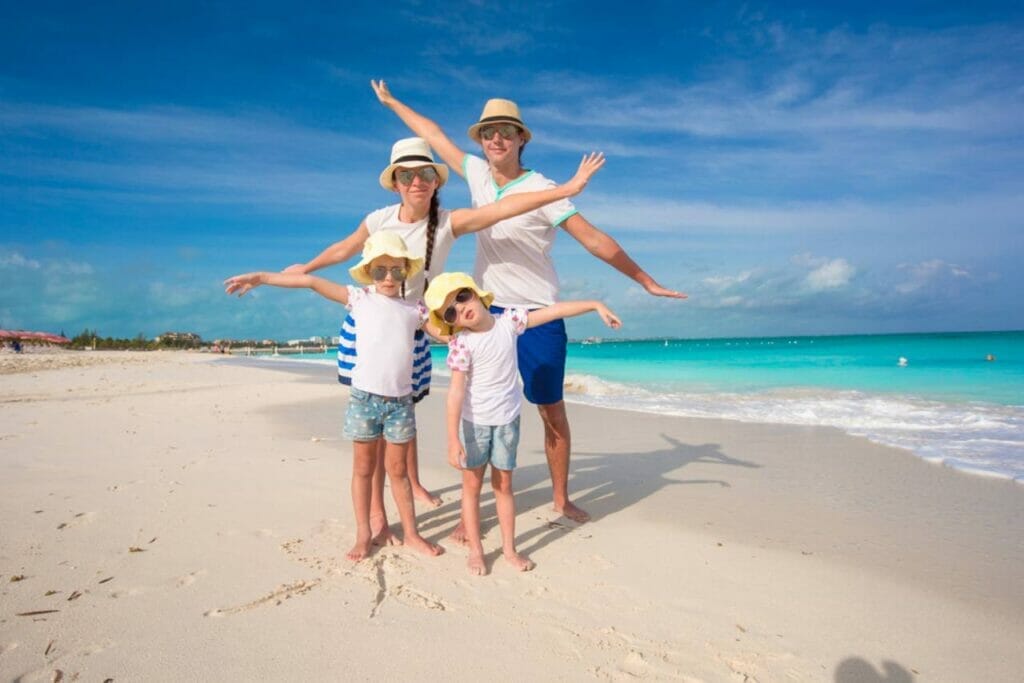 Let's kick off our tropical journey with Turks and Caicos, shall we? Picture this: a paradisiacal family adventure or a heart-fluttering romantic retreat. The prime time to sink your toes into these beautiful sandy beaches runs from November to April, the dry season. Think endless sun-soaked days, eye-catching cerulean waters, and heart-pumping water sports, not to mention family-friendly frolics.
Imagine sharing your swimming space with vibrant marine life, and feasting your eyes on stunning coral reefs as you snorkel or scuba dive in this adventure-lovers paradise. And hey, if you're into the finer things in life, the upscale resorts and tranquil spas here will pamper you to the hilt!
Now, let's jet off to the captivating Seychelles. If a more refreshing climate is your cup of tea, the best time for couples and families to explore these idyllic islands is between May and September, when the cool trade winds whisper through the palms. Visualize walking hand-in-hand down silky white beaches, framed by verdant foliage and hypnotic turquoise waters – it's the definition of romance!
If you're an adrenaline junkie, you'll love the thrilling jungle hikes, the chance to meet unique wildlife, and the opportunity to plunge into an underwater kaleidoscope. And for those who want their stay to match the breathtaking views, Seychelles' luxurious cliffside and hill-ensconced resorts, with their top-tier service and awe-inspiring panoramas, are just the ticket.
In the end, your choice between Turks & Caicos and Seychelles boils down to your ideal travel season and the type of adventures that tickle your fancy. If you're yearning for winter sun and watery thrills, the dry season in Turks & Caicos is your tropical ticket. However, if a cooler, romantic escape amidst luxuriant landscapes sounds irresistible, Seychelles from May to September will sweep you off your feet.
Whichever tropical treat you choose, both promise unforgettable moments for families, lovebirds, thrill-seekers, and luxury aficionados alike. So, bon voyage, and get ready to bask in your chosen tropical wonderland!
Accommodations in Two Tropical Paradises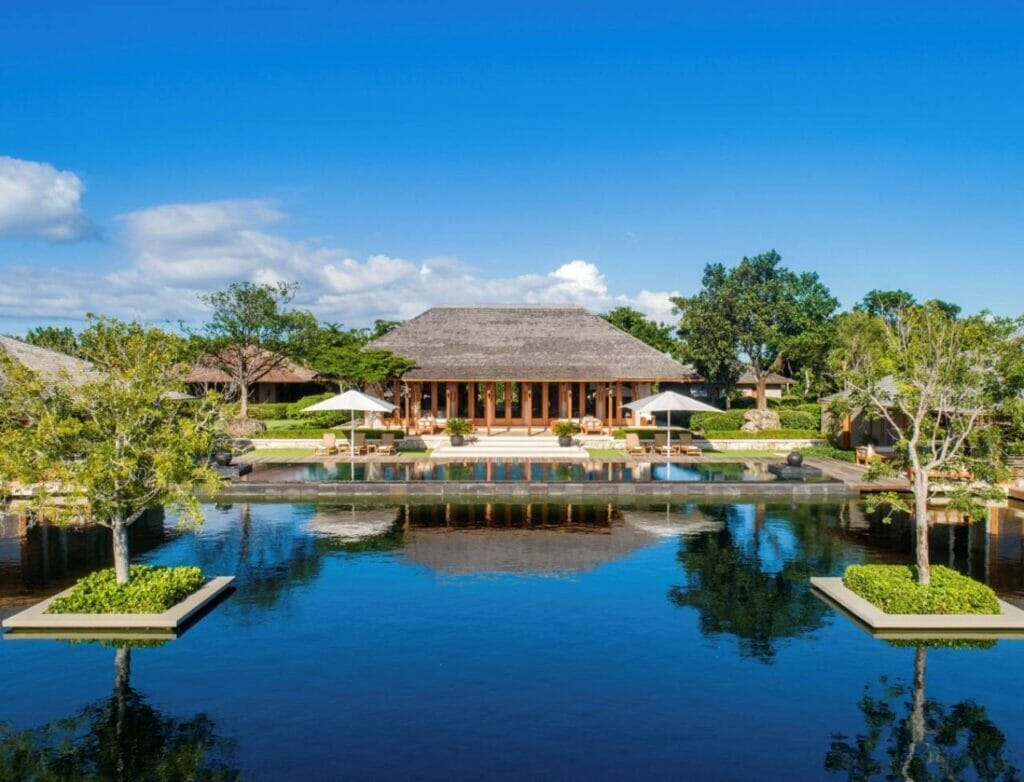 Turks and Caicos awaits you with a captivating trio of resorts, each with its unique allure. If you're travelling with your family, you'll adore the Seven Stars Resort and Spa. Picture this: roomy suites and villas where your kids can let loose, while you soak up the Caribbean sun. It's pretty much a piece of paradise!
If you're more of an adventure enthusiast, the Windsong Resort, nestled on the scenic Grace Bay Beach, will be your playground. It's a thrilling hotspot for water sports like snorkeling and paddleboarding. Get ready for boundless exploration under the azure sky!
Now, for the lovebirds out there, the Grace Bay Club is a world of romance. The beachfront suites coupled with pampering spa services set the stage for precious memories you'll cherish forever.
Switching gears to Seychelles, you're in for a tropical treat of a different kind. Luxury seekers, be prepared for the Four Seasons Resort Seychelles. It sits high on a hilltop, presenting you with breathtaking views of the Indian Ocean. Their plush villas come with private plunge pools, bringing you the height of luxury and privacy.
Looking for a secluded getaway with your special someone? The Anantara Maia Seychelles Villas is nothing short of enchanting. Picture yourselves in a verdant garden setting, in a lavish villa, overlooking the ocean, living the dream of an absolute pampered escape.
Last but certainly not least, the Constance Ephelia Mahe Seychelles is a family's adventure hub. From zip-lining to hiking through the island's untouched jungles, your family is set for a memorable expedition of a lifetime. Welcome to a journey of discovery!
Travel Options in Two Island Gems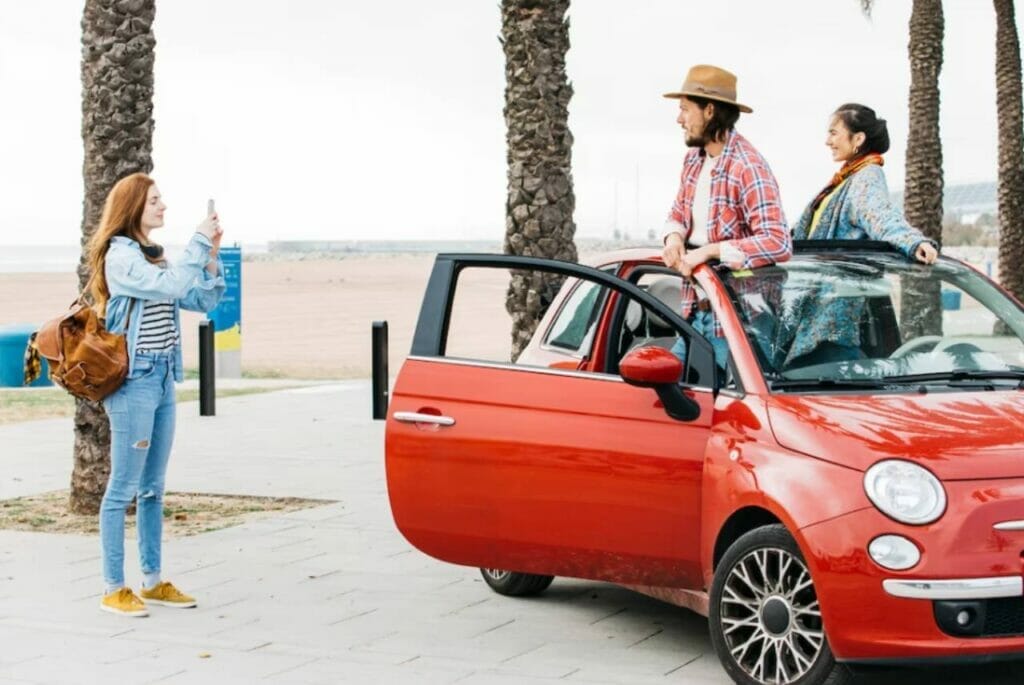 If you're planning a vacation to paradise, you might find yourself torn between the stunning islands of Turks and Caicos and the enchanting allure of Seychelles. And let's face it, exploring these exotic destinations without a reliable car rental would be like sipping piña coladas without the tropical breeze – it's just not the same!
In Turks and Caicos, you'll find a trio of reputable car rental options that are ready to whisk you away on unforgettable adventures. Quality Car Rental Ltd, the name says it all – they take pride in their fleet of well-maintained vehicles that ensure a smooth and comfortable ride. If you're looking to embrace the island life to the fullest, Island Life Jeeps offers rugged and stylish jeeps that are perfect for off-road escapades. And for tech-savvy travelers, Bolt Rent-A-Car provides a modern and seamless booking experience that saves you time and hassle.
On the other side of the world, Seychelles beckons with its own array of dependable car rental services. Le Charme Rent a Car Seychelles adds an extra touch of charm to your travels, offering personalized customer service and a variety of vehicles that cater to different preferences.
For those who want the freedom to explore anytime, anywhere, 24/7 Car Hire Seychelles lives up to its name, providing round-the-clock support to keep your vacation stress-free. And if you're seeking that touch of luxury, My Car Seychelles boasts a selection of premium vehicles that elevate your island experience to the next level.
Whether you're cruising along the pristine beaches of Turks and Caicos or navigating through the lush landscapes of Seychelles, having the right car rental service by your side makes all the difference. So, dear travelers, rest assured that whichever destination you choose, these reliable car rental providers will ensure you have a smooth and delightful journey from start to finish. Buckle up, and get ready for a truly unforgettable experience that will leave you with memories to cherish for a lifetime!
Turks And Caicos Vs. Seychelles FAQ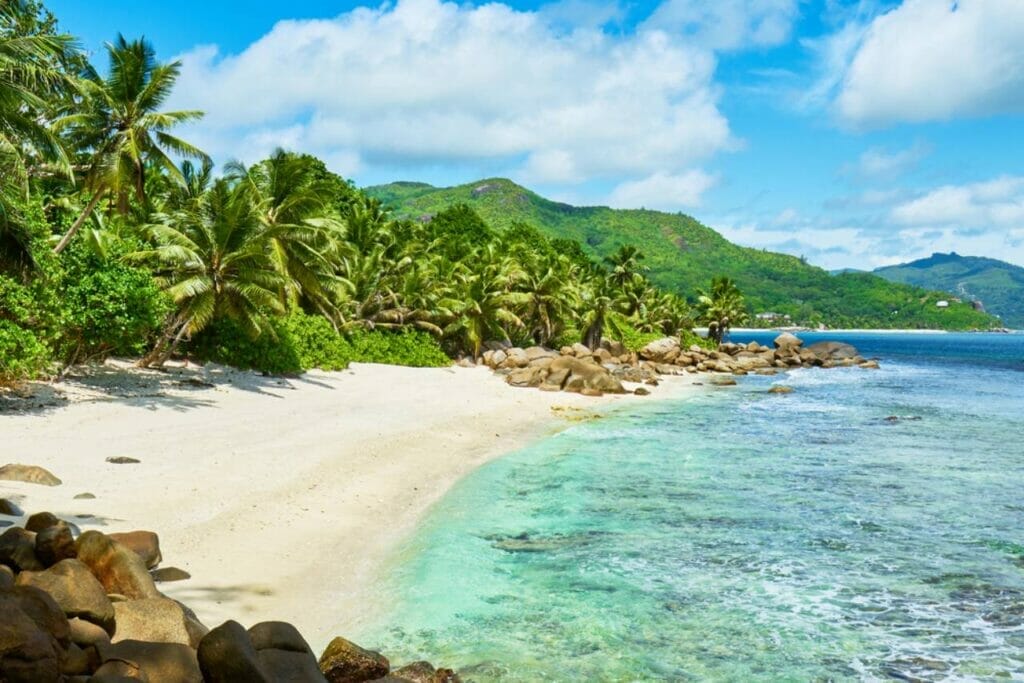 Is Turks and Caicos a good place?
Turks and Caicos is an excellent destination for travelers seeking a captivating tropical escape. With its wonderful sandy beaches, clear waters, and one of the largest coral reef systems in the world, the islands are a beach lover's and marine enthusiast's dream come true. The archipelago's rich history, warm hospitality, and diverse range of accommodations further enhance the allure of Turks and Caicos as a top-notch vacation spot.
Why is Seychelles so special?
Seychelles is renowned for its exceptional natural beauty and unique geographical features. The archipelago's granitic islands showcase striking rock formations and picturesque beaches, while the coral atolls and raised coral islands offer a different geological experience. Its isolation has preserved a wealth of endemic flora and fauna, including the Coco de Mer palm and Aldabra giant tortoise. The combination of French, British, and Creole influences contributes to the Seychelles' cultural diversity, making it a very unique and alluring travel destination.
Which month is ideal for travel to the Seychelles?
Visit Seychelles in April, May, October, or November for the greatest weather. These months fall within the shoulder seasons, offering pleasant weather with lower tourist crowds. The temperatures are warm, and the humidity is relatively low, providing ideal conditions for enjoying the pristine beaches and exploring the diverse natural landscapes of the islands. The tropical temperature of the Seychelles makes it a year-round vacation destination, and each season has its own distinct beauty.