Turks and Caicos vs Aruba (2023 Comparison)
The Caribbean islands are popular holiday destinations. Every year, millions of people flock to partake in the sound and rhythm of colorful carnivals while soaking up the sun on exquisite beaches. You've probably heard many people recommend Turks and Caicos and Aruba as top tourist destinations in the Caribbean islands. But where should you go?
The main difference between Turks and Caicos and Aruba: Turks and Caicos Islands are famous for exclusive luxury resorts and a tranquil Caribbean vibe. The island is an archipelago of 40 small islands with exceptional beaches and calm blue waters. Aruba is famous for long stretches of pristine white sand beaches and flamingos.
This Island has a more modern/American vibe and is renowned for its nightlife and entertainment.
| Feature | Aruba | Turks and Caicos |
| --- | --- | --- |
| Cost Range for 1 Week | $2,274 – $4,782 (source) | $992 – $4,556 (source) |
| Climate | Warm, dry, and sunny year-round with average temperatures of 80°F | Warm and sunny with temperatures ranging from 75°F to 85°F |
| Beaches | Aruba boasts many white-sand beaches, including Eagle Beach and Palm Beach | Turks and Caicos boasts stunning beaches with crystal-clear water, including Grace Bay Beach |
| Activities | Water sports, such as windsurfing and snorkeling, as well as off-road tours, shopping, and nightlife | Snorkeling, diving, and kiteboarding, as well as fishing, horseback riding, and spa services |
| Cuisine | International cuisine with a focus on seafood and Caribbean flavors | Fresh seafood, conch dishes, and Caribbean cuisine |
| Nightlife | Aruba has a lively nightlife scene with bars, clubs, and casinos | More laid-back nightlife with casual bars and restaurants |
The beautiful sights and diversity of Turks and Caicos and Aruba make them unique. The rest of the article will help you decide by comparing both islands in terms of ease of getting there, landscape, activities and attractions, nightlife, and so much more.
Turks and Caicos Overview
The Turks and Caicos is a tropical archipelago located 925 km (575 miles) southeast of Miami, Florida, and 120 km (75 miles) north of the Dominican Republic. The beautiful Island of Turks and Caicos is a British overseas territory. It consists of over 80 smaller coral islands and cays. However, only eight of these islands are inhabited. The eight islands are Turk and Salt Cay islands in the East and South, North and Middle Caicos, Providenciales (or Provo), Pine Cay, and Parrot Cay in the West.
The population of people living in Turks and Caicos is 31, 000 and about 1 million tourists visit the Island yearly. As part of British territory, the official language is English. However, the US dollar is its official currency, and tourists can use major credit cards and traveler's cheques at most hotels, restaurants, taxis, etc.
Aruba Overview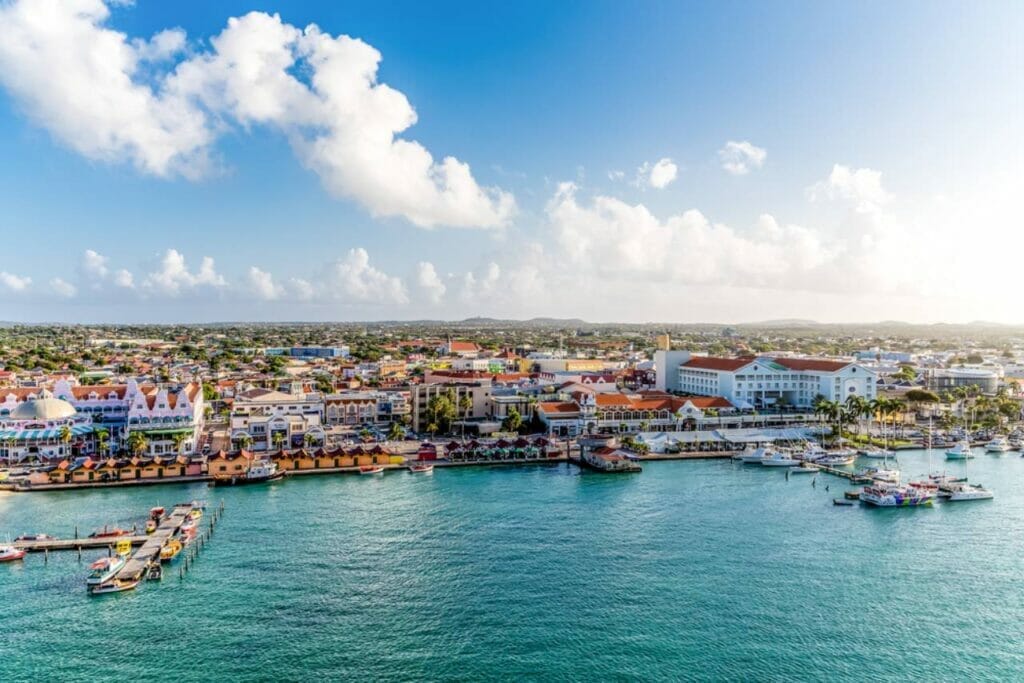 Aruba is a constituent of the kingdom of the Netherlands. However, it functions as an independent country and handles all internal affairs itself. The Island will fit into Turks and Caicos five times but has a population of 100,000 and receives 2 million tourists annually.
Papiamentu (a blend of Portuguese, Spanish, Dutch, and English) and Dutch are the official languages spoken in Aruba. Most locals speak multiple languages, including Spanish and English. While the official currency is the Aruban Guilder (AWG), locals accept the US dollar throughout the Island. Most tourist facilities accept notable credit cards.
Turks and Caicos Vs. Aruba: The Comparison
It's understandable if you're confused about which of these islands to visit. After all, they share similarities with their stunning beaches, friendly locals, lively music, and more. However, your limited vacation time means you must pick one over the other. Thus, the need to find one perfect for your vacation needs.
Despite their similarities, both islands have distinct qualities that make them unique. Below is a detailed highlight of their differences.
Weather and Climate
One favorite perk to visiting the Caribbean islands is the warm and sunny weather all year round. The climate in Turks and Caicos is usually sunny, even in wet months. The rainy season begins in August and ends in December. However, the rain is generally brief, with lots of sunshine before and after rainfall, so it won't cut your fun time short.
Aruba's climate is also friendly throughout the year and maintains a steady temperature of 82F (28°C). Although temperatures are higher in September due to trade wins dying down, it rarely exceeds 90F. October to January is the rainy season with light rain showers and relatively dry weather when it's not raining.
Best Time to Visit
Some months are better than others when visiting either Turks and Caicos or Aruba. December to April are peak seasons for tourism in Turks and Caicos. The temperatures are warm at 84-87F () with minimal rainfall. Turks and Caicos lie in the tropical Atlantic risking hurricanes or cyclones from June to November. However, few hurricanes have occurred in the past decades, and people still visit any time of the year. The most likely occurrence directly related to weather is flight delays due to storms.
The high season in Aruba is December to April. This period is characterized by warm temperatures and low rainfall and tourists typically have enough time to go about their activities. Because of spring break, January to March peaks with tourists. This time of year is slightly expensive and very crowded. In contrast, mid-April to mid-December is the low season with lower prices.
Getting There (Flights)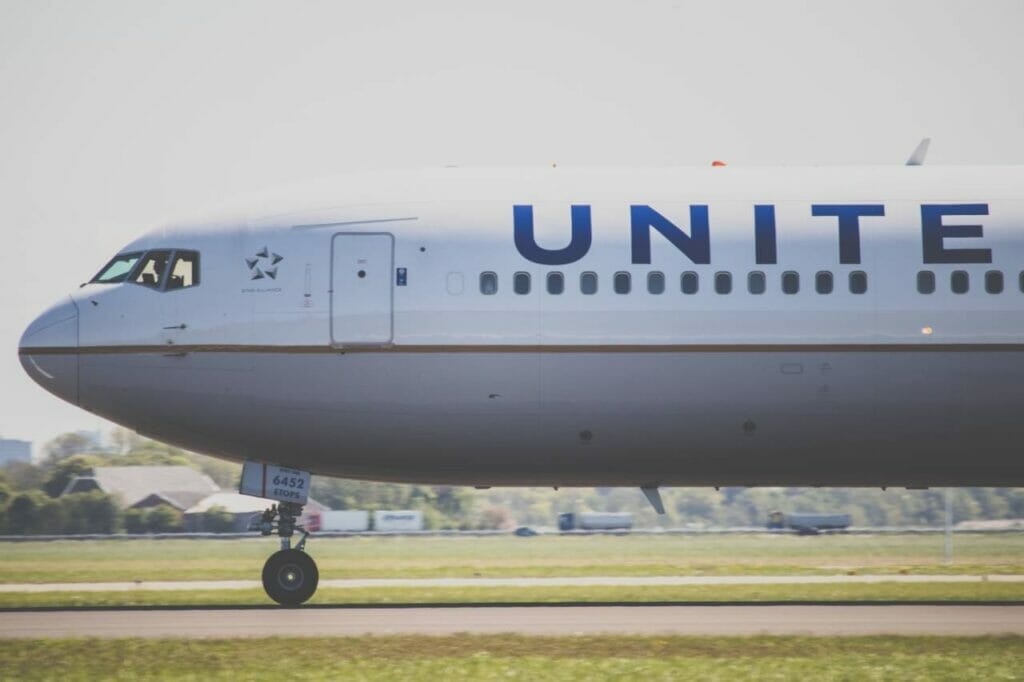 The islands of Turks and Caicos are close to Florida, and it only takes 2 hours to travel from Miami to Providenciales. Other major US cities you can travel from include New York and Atlanta. You can take layover flights to Turks and Caicos from other cities in the US.
There are more daily flights from the US to Aruba. You can travel from major cities: New York, Miami, Washington DC, Atlanta, Boston, and more. The US customs and border protection section at Queen Beatrix International Airport in Aruba makes travel easier. This section allows you to pass through customs on your return flight to the US rather than doing it when you get home. Head to baggage claim when you arrive instead of joining long customs queues at US airports.
Beaches
Beautiful beaches are the ultimate reward for visiting Turks and Caicos and Aruba. These two islands have some of the best beaches the world has seen.
Turks and Caicos owe its stunning beaches to the presence of the third largest barrier reef in the world. The barrier reef protects the beaches and marine life. The Island has 242 miles of coastline, ideal for sunbathing and swimming. Grace Bay Beach in Providenciales is one of the world's finest beaches and stretches 12 miles of white sand and crystal clear waters. Other beautiful beaches are Parrot Cay, Taylor Bay Beach, Gibbs Cay, and several more.
Aruba has a fair share of stunning beaches. There are 43 miles of coastline with pristine white sand, and sparkling turquoise waters are also perfect for swimming and sunbathing. In addition, you do not need to wear shoes because the sand is made of crushed shells and does not get hot. Eagle Beach is famous among beachgoers, alongside others like Palm Beach, Arashi Beach, and Druif Beach.
Landscape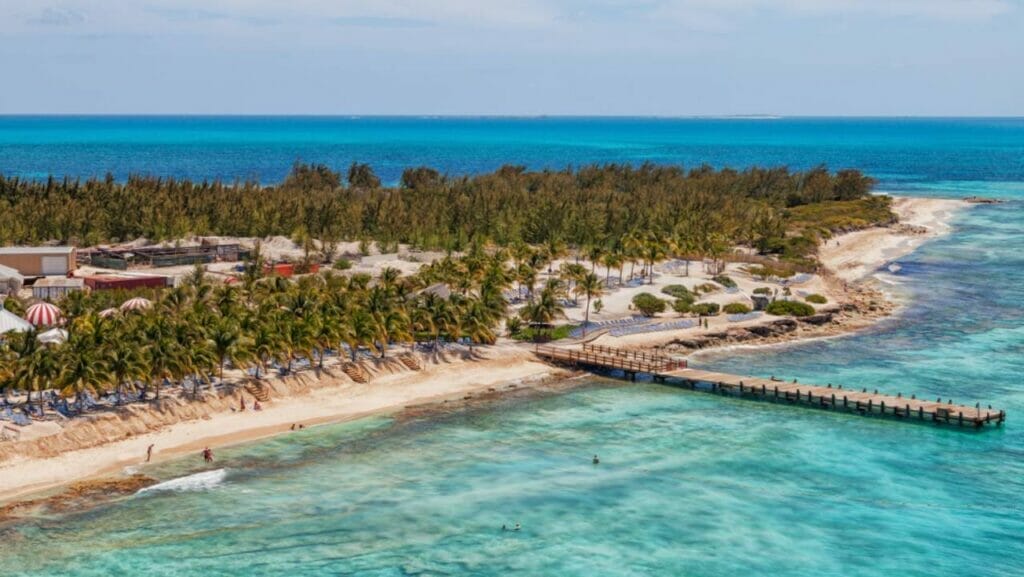 Another notable difference between both islands is the landscape. Turks and Caicos have a flat terrain with limestone rocks and beautiful naturally formed caves. The vegetation is mainly red, black, and white mangrove because they flourish in the salty environment of the Island.
Aruba also has a flat landscape with rocks and hills scattered around. Although the Island has a few palm trees, the primary vegetation is cacti and divi-divi trees.
Culture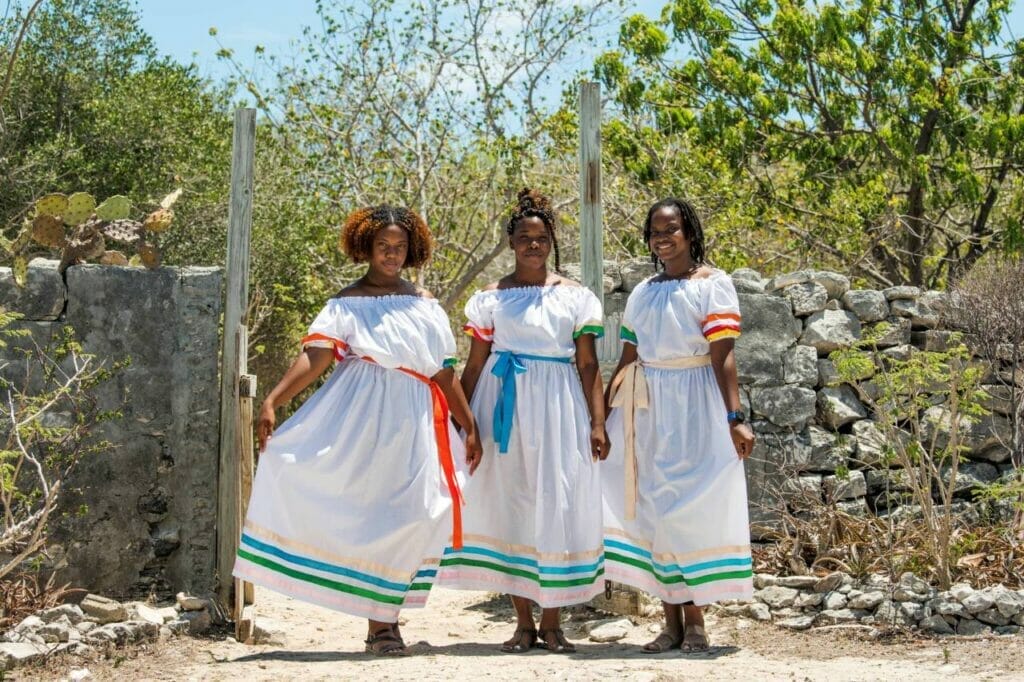 Culture is a big part of life in the Caribbean. Turks and Caicos island roots go back to native Taino and Lucayan Indians with a mixture of enslaved Africans and French and Spanish explorers. They have a heritage of salt raking, farming, and seafaring, which is still visible today. Brightly colored art and symbols portray beliefs, religion, and customs. Turks and Caicos also share Bahamian ancestry and are particular about preserving local culture. One example is the Junkanoo festival, celebrated on the heel of each new year since the 16th century. This festival goes back to when enslaved people had a day off to celebrate with their families.
The roots of the Aruban people go back to the early primitive settlers. Their culture is a mixture of indigenous South American people, descendants of enslaved Africans, and those of Spanish and Dutch colonizers. Aruba has a native Caiquetio Indian heritage with a distinct culture. They celebrate their culture with colorful attire, music, and dancing. An example is Dia Di San Juan, St John's Day, celebrated yearly and harvest festivals.
Water Sports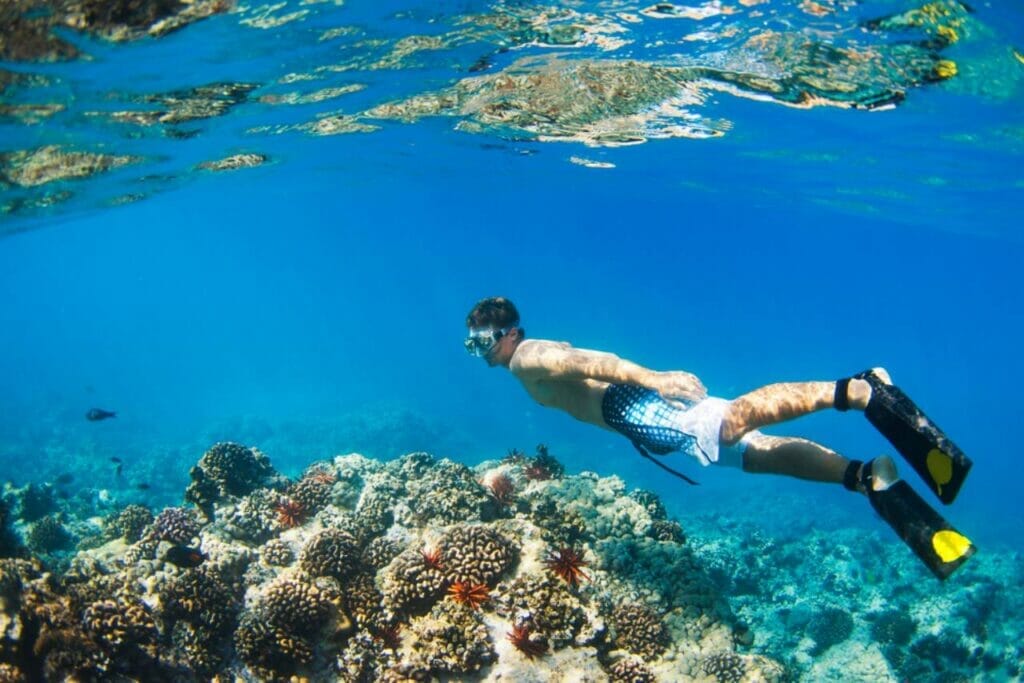 Snorkeling and scuba diving are the main attractions in Turks and Caicos. The barrier reef ensures vibrant marine life. You will swim with parrotfish, green and leatherback turtles, lobster, garden eels, stingrays, and angelfish. The sea walls of Grand Turks are over 700-2000 feet and make a diver's dream. Horseback riding in the surf and paddle boating are popular among tourists.
Aruba is less impressive than Turks and Caicos for snorkeling and scuba diving. Although the wrecks of the SS Antilla are 20-100 feet and perfect for diving, the strong currents make it difficult, especially for beginners. The Island shines when it comes to water sports that require wind. Aruba's trade winds are perfect for windsurfing, kite surfing, water skiing, and sailing.
Tours and Excursions
There are plenty of tours for exploring Turks and Caicos. Tours include visiting the Iguana island to see thousands of welcoming iguanas or explore rocky terrain on rugged ATVs or see the salt flats of Eastern Provo. Turks and Caicos have several cliffs and caves to explore all over the Island. Another exciting attraction is hopping from one private Island to the other. Only eight of the 40 islands in Turks and Caicos are inhabited, and the remaining are secluded cays you can enjoy alone or as a group.
While in Aruba, you can start with Arikok National Park, which occupies 20% of the Island. You will travel through deserts, ancient fountain caves, and the Bushiribana gold mine, where you can mine for gold. This small Island is the largest exporter of aloe vera, and you can visit the aloe vera factory and museum. Visit the Acto Vista Chapel, Casibari rock formations, or the California lighthouse in Hudishibana, which is said to have received signals from the Titanic. The private Island of Renaissance has flamingos for your viewing pleasure. You can see natural wonders like a rock formation that formed its pool.
Accommodation
Turks and Caicos have few resorts giving off a feel of exclusivity. Due to this factor, accommodation is costly on the Island. The Airbnb's available are relatively budget-friendly. Popular accommodations are Grace Bay Resort, East Bay Resort, Wymara Resort, Villa, and many more.
Aruba developed accommodations to cater to the influx of tourists it receives annually. Accommodation includes high-rise hotels and resorts, private homes and villas, and rentals. The Ritz-Carlton, Hyatt Regency, Marriott Resort, and Stellaris Casino are popular hotel chains on the Island.
Nightlife and Entertainment
Providenciales, or Provo, is the main Island of Turks and Caicos, where all the nighttime fun and entertainment takes place. The vibe here is quiet and laid-back, with more beachfront bars and restaurants than nightclubs. Most resorts also host barbecues and bonfires for fun.
When it comes to nightlife entertainment, Aruba takes the cake.
The strip in Aruba is similar to the Las Vegas strip in the United States. It is a line of resorts, bars, restaurants, nightclubs, casinos, party buses, and tourist attractions. These establishments are within walking distance, and you can spend the night partying and dancing.
Other entertainment options include bowling alleys, cinemas, and golf courses.
Cuisine and Dining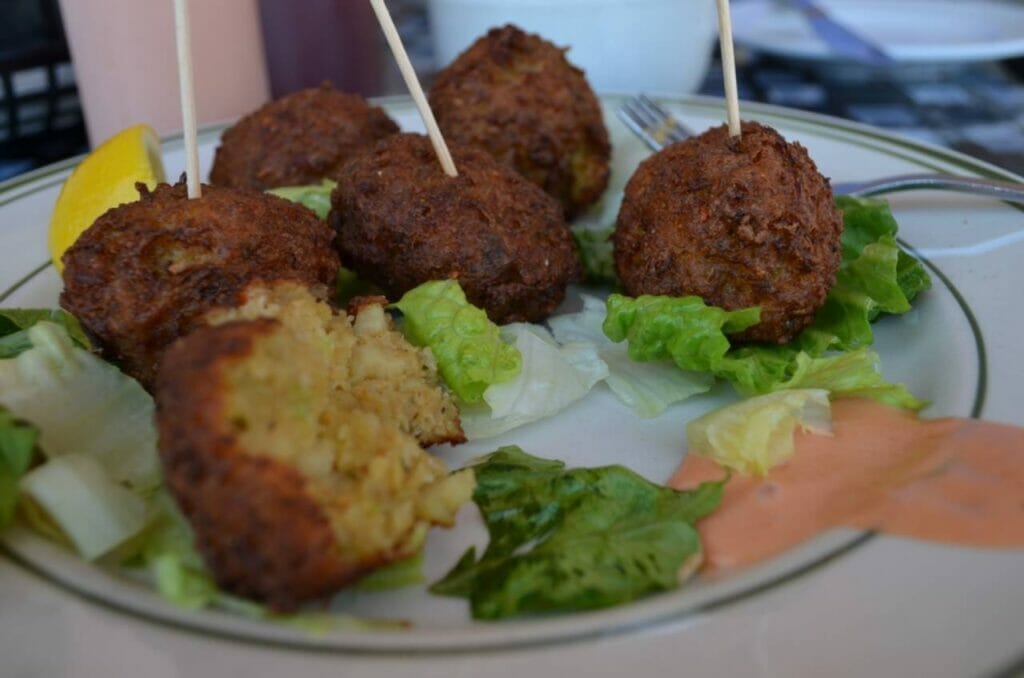 Both islands have high-end restaurants and fast food chains because of tourism.
Turks and Caicos cuisine is heavy on seafood like crabs, rice, lionfish, and lobster. The traditional meal on the Island is conch (pronounced konk), which comes in many variations like conch salad, fritters, and cracked conch.
Rum is the Island's drink. Seasonal ales such as summer wheat and stout, lager, and light beers are available on the Island. As a luxury vacation destination, Turks and Caicos provide fine dining. In November, the Island hosts an annual food and wine festival for world-class chefs and wine connoisseurs.
Aruba has the edge when it comes to cuisine. The food combines Dutch, Caribbean, and Latin American influences.
The traditional meal is Keshi Yena, a large cheese baked as a casserole with chicken or any meat of your choice.
Prawn starter is a treat cooked with coconut water. Other fresh fish include Mahi Mahi, grouper, and lionfish. Try the Aruba Ariba—a cocktail of vodka, rum, fruit punch, and other ingredients.
Affordability
Turks and Caicos is a luxury and exclusive holiday destination favored by celebrities. As a result, it is more expensive to visit Turks and Caicos than Aruba.
The Average Cost of a 7-day Trip to Turks and Caicos
The cost of flight tickets, accommodation, food, activities, and transportation add up to 4117 for a 7-day trip to Turks and Caicos. The breakdown of each cost is as follows.
Flight Tickets: the average flight cost from the US is between $600-$1100. Although traveling during the shoulder season can bring down this cost.
Accommodation: hotels, private rentals, and other lodging options are steep in Turks and Caicos. The average cost of a hotel per night is $170. For one person, luxury apartments cost between $300-$1000 per night.
Car Rental: Public transportation in Turks and Caicos could be better. Due to this, car rentals are the preferred choice for moving around the Island. The average cost of renting a car is $50 per day.
Food: Turks and Caicos focus on the fine dining experience. Breakfast and lunch cost $15 and $20. Dinner is fancier and costs $46.
Activities: The average cost of activities per day is $120. Entries to museums are cheaper at $25, while tours and excursions cost more.
Average Cost of a 7-day Trip to Aruba
A 7-day trip to Aruba costs $2069–$3040. The Island receives a lot of tourists, and below is a breakdown of essential expenses.
Flight Tickets: Round trip Airfares cost $450-$800 per person. There are more daily flights from the US to Aruba, which make flight tickets cheaper. Booking your flights well ahead can also reduce ticket costs.
Accommodation: Thanks to Aruba's developed tourism sector, you can find lodgings for $100 per night. Luxury dollars go as high as $500 per night.
Local Transportation: Renting a car is your best bet for easy movement around the Island. The cost starts at $45 per day and covers gas fees.
Food: Breakfast and lunch cost $15 and $25, respectively. Dinner is pricier and can cost $35 daily.
Activities: The cost of activities starts from $80 and above. Most tours and excursions will start from $100.
Turks and Caicos Vs. Aruba: Which Should You Choose?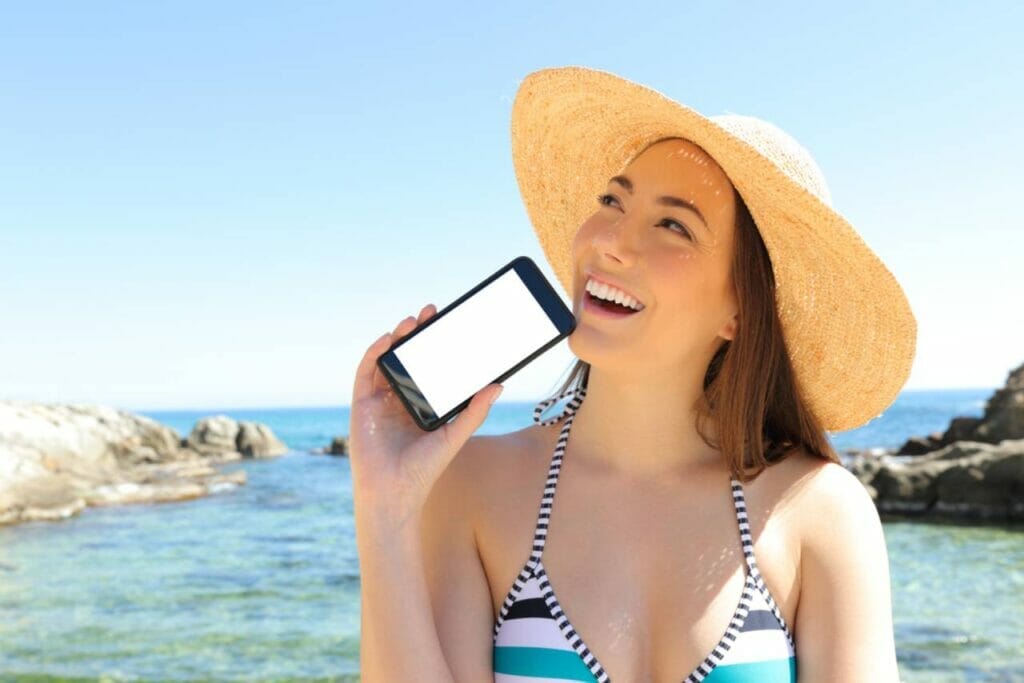 The two Caribbean islands are similar in more ways than one. In the same breath, each Island has distinct qualities that travelers must note when deciding where to visit at different times.
The Turks and Caicos islands are more laid-back and Caribbean. Its beaches are unparalleled in the world. It is perfect for sunbathers, swimmers who want to relax and unwind, or divers who wish to explore the vibrant sea life. Honeymooners will also benefit from the abundance of inhabited private islands. However, it's not such a wonderful place for you if you prefer the bustling city life.
Aruba also has excellent beaches, but its appeal comes from combining with fun nightlife, entertainment, and shopping. It is perfect for people who want to relax in the afternoon and party all night long. It's also an excellent honeymoon location, although most travelers just want to lay back and soak in the beauty that the small island offers.
Final Thoughts: Aruba vs. Turks and Caicos
It is easy to see that both Turks and Caicos and Aruba are beautiful countries with rich cultural heritage and diversity.
You can be sure of unlimited adventures and fun on whichever Island you choose. However, before choosing which island to visit, review their features and compare them based on what you're looking for in your vacation.
We've reviewed a number of these features in this article and explained the similarities and differences between both islands. Hopefully, you can use the information in this article to make an informed decision.