5-Day Turks and Caicos Island-Hopping Itinerary
Embark on an unforgettable island-hopping adventure in Turks and Caicos, immersing yourself in the captivating beauty of this Caribbean paradise.
From exploring the charming cays near Providenciales to discovering the rich history of Grand Turk, and indulging in exclusive getaways on Parrot Cay and Pine Cay, this itinerary promises an enchanting journey through turquoise waters, pristine beaches, and lush landscapes.
Whether you seek adventure, relaxation, or cultural immersion, Turks and Caicos offers a diverse range of experiences, making it the perfect destination for your next island-hopping escape.
Day 1: Exploring Providenciales' Nearby Cays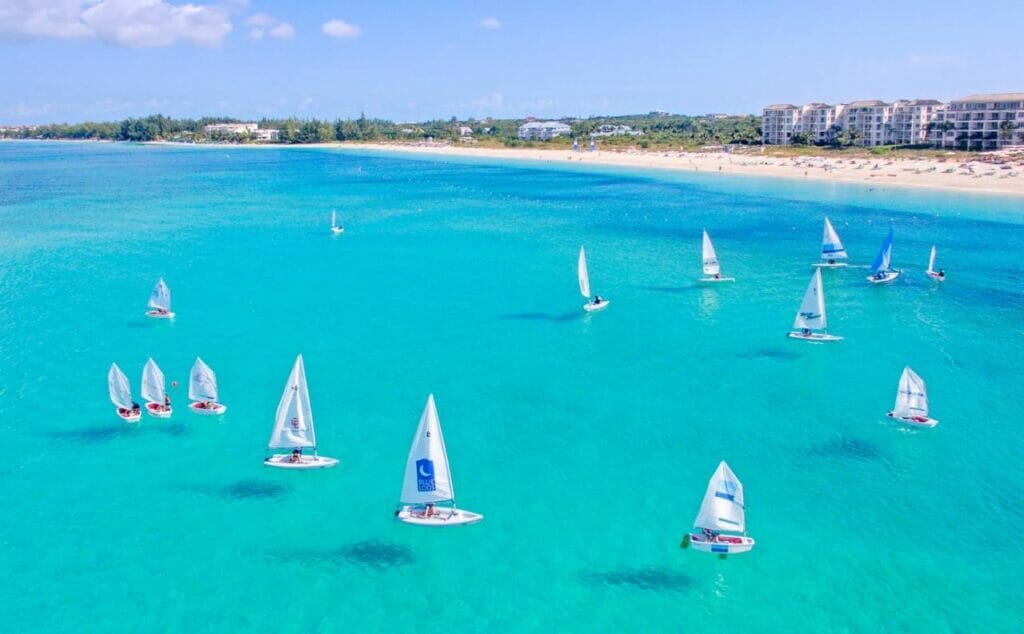 Awaken your tropical spirit with a day dedicated to exploring the charming cays near Providenciales. Board a comfortable boat and set off towards the small, uninhabited islands that dot the turquoise waters surrounding 'Provo'. The first stop, Little Water Cay, fondly known as 'Iguana Island', is a sanctuary for the endangered Turks and Caicos Rock Iguanas. Stroll the boardwalks, watch these creatures bask in the sun, and indulge in the untouched beauty of the island.
Venture further to explore the breathtaking underwater world around the island. With crystal clear waters and abundant marine life, snorkeling around these cays is an experience not to be missed. From vibrant coral reefs to schools of tropical fish, the underwater scenery is truly captivating. As the day winds down, take a moment to appreciate the stunning sunset views from the boat – a fitting end to your first day of island hopping.
Day 2: North Caicos and Middle Caicos Adventure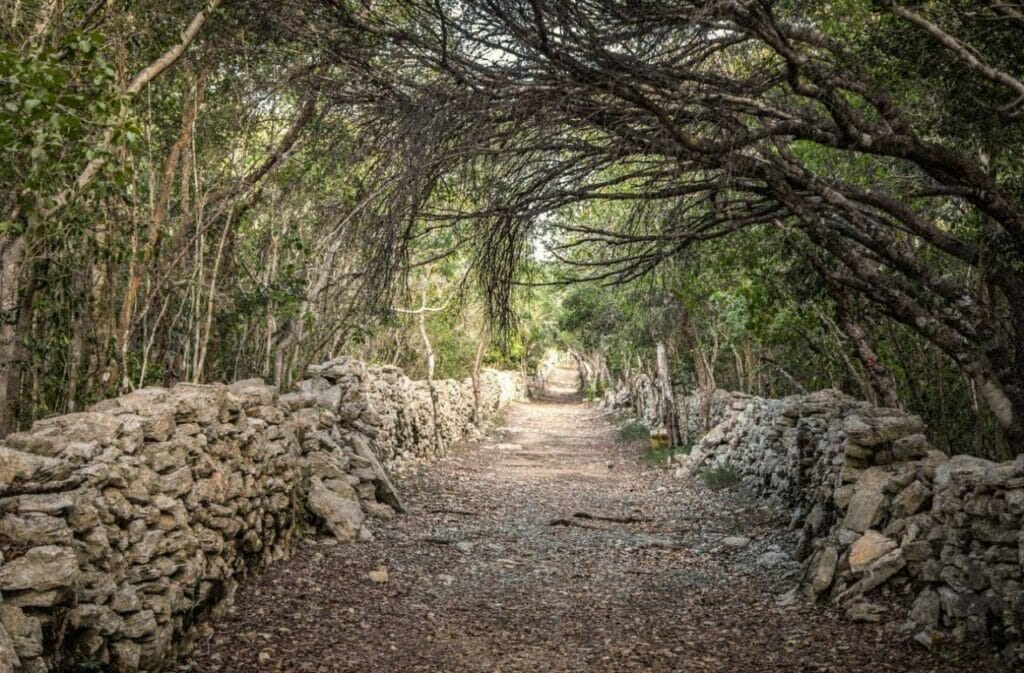 Your second day starts with a short ferry ride to North Caicos, the 'Garden Island' of Turks and Caicos. The lush landscape here is strikingly different from Providenciales, filled with extensive wetlands, flamingo ponds, and dense vegetation. Take a bike or car tour to explore local attractions such as the Wade's Green Plantation, a significant historical site that offers insight into the island's past.
After lunch, cross the causeway to Middle Caicos, the largest island in the archipelago with vast nature reserves and mesmerizing coastal features. A must-visit is the Conch Bar Caves, one of the largest cave systems in the Caribbean, filled with stalactites and stalagmites. Then, wind down your day at the dramatic Mudjin Harbour, where limestone cliffs tower over a secluded beach, creating one of the most photographed landscapes in Turks and Caicos.
Day 3: South Caicos' Natural Wonders
The third day of your island hopping itinerary is all about South Caicos, the fishing capital of the country. Start by visiting the island's salt flats and salinas, remnants of the once-booming salt industry. The East Bay National Park with its pristine beach and turquoise waters is perfect for a morning of relaxation or snorkeling.
In the afternoon, get a first-hand look at the local fishing industry with a visit to the harbor, where you'll see fishermen bringing in the day's catch. Seafood lovers can't miss out on trying some of the freshest conch, lobster, and fish at one of the local eateries. For those inclined towards wildlife, consider a bird-watching tour to see herons, flamingos, and ospreys, to name a few.
Day 4: Discovering Grand Turk's History and Culture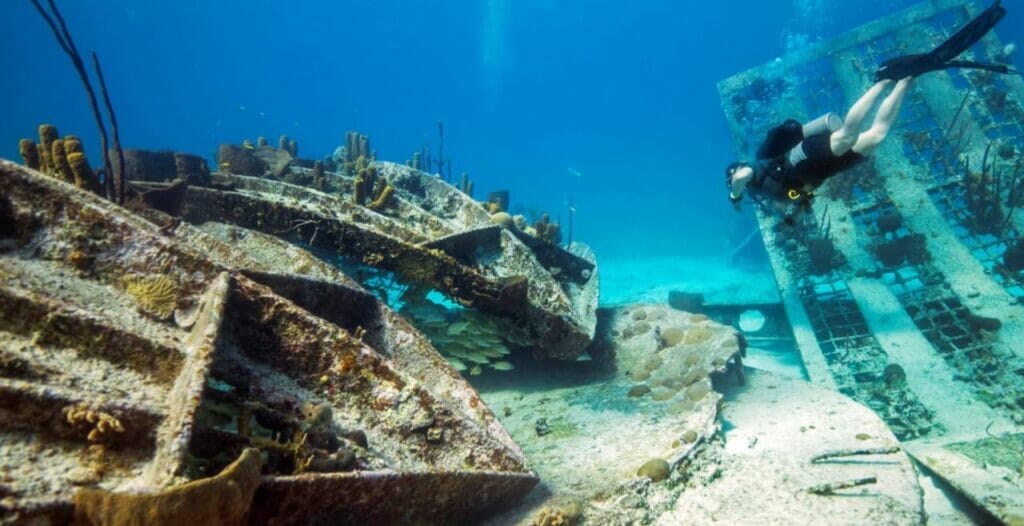 On day four, you'll find yourself stepping back in time on Grand Turk, the historic and cultural heart of Turks and Caicos. Start at the Turks and Caicos National Museum, located in a charming colonial building on Front Street. It's home to a variety of exhibits, including the Molasses Reef Wreck, the oldest shipwreck discovered in the Americas.
In the afternoon, take a leisurely stroll around Cockburn Town, where pastel-colored colonial-era buildings line the narrow streets. Don't miss the Grand Turk Lighthouse, an iconic landmark where you can enjoy panoramic views of the island and surrounding ocean. If you're up for it, end the day with a heart-pounding dive at the Columbus Landfall Marine National Park, renowned for its vibrant coral reefs and dramatic wall dives.
Day 5: Exclusive Getaway to Parrot Cay and Pine Cay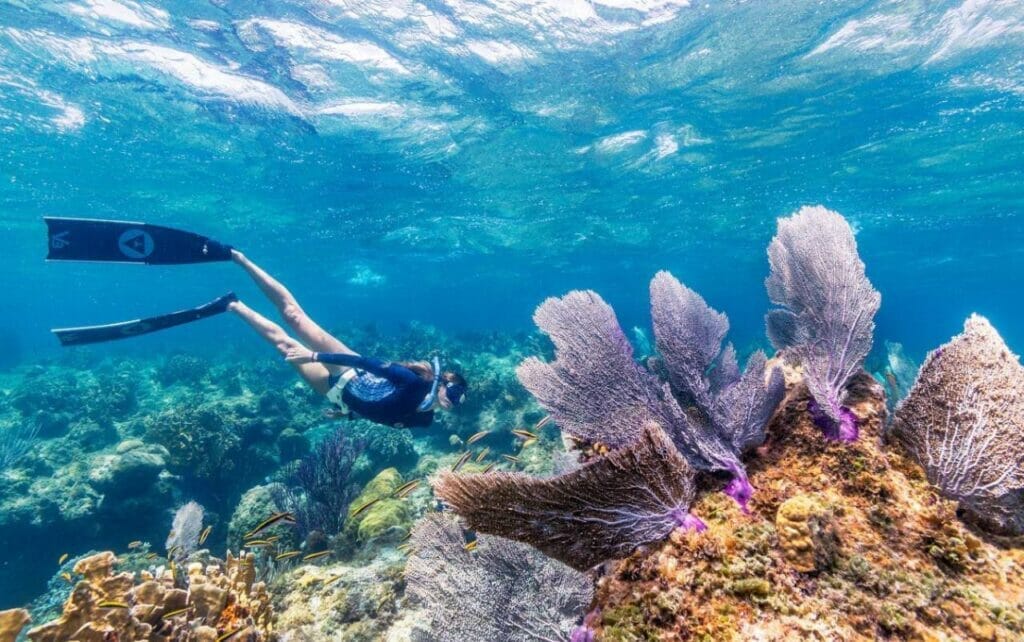 On your final day, treat yourself to a bit of luxury with a visit to the exclusive private islands of Parrot Cay and Pine Cay. Known for their upscale resorts, these islands offer a serene and tranquil escape. Start your day with a yoga class on the beach at Parrot Cay, followed by a dip in the sparkling pool.
As the afternoon rolls around, take a short boat ride to Pine Cay, an island renowned for its exceptional beach, ranked as one of the best in the world. Spend the afternoon here lounging on the soft white sand, swimming in the clear, calm waters, or snorkeling the nearby coral gardens. As you watch the sun set on your final day in Turks and Caicos, take a moment to reflect on the amazing island-hopping journey you've just experienced.
Navigating the Turks and Caicos Islands: Transport Options
Getting around Turks and Caicos is an essential part of your island-hopping itinerary. Here are some transport options to consider:
Ferries: The main means of inter-island travel, especially for trips between Providenciales, North Caicos, and Middle Caicos. TCI Ferry Service operates regular routes and tickets range from $25 to $50 round trip.
Charter Boats: For more flexibility, consider chartering a private boat. It's a convenient option to reach smaller cays or if you're traveling in a group. Rates can vary based on the distance and size of the boat.
Flights: InterCaribbean Airways and Caicos Express Airways operate domestic flights between Providenciales, Grand Turk, and South Caicos. It's a quicker but more expensive option, with one-way fares starting from around $75.
Bicycles and Scooters: On smaller islands like Pine Cay and Parrot Cay, bicycles or scooters are a fun and eco-friendly way to get around. Rentals are usually available through hotels or local businesses.
Car Rentals: For exploring larger islands like Providenciales or North and Middle Caicos, renting a car can be a good option. Just remember, driving is on the left side here!
Remember to book your transport well in advance during peak travel times to avoid any hitches in your island hopping adventure.
Choosing Your Home Away From Home: Accommodation Recommendations
Your choice of accommodation can greatly influence your island-hopping experience in Turks and Caicos. Here are some options, spanning a range of budgets:
Providenciales:

Luxury: The Shore Club Turks and Caicos – An upscale resort offering luxurious suites and villas, four pools, and six dining options.
Mid-range: Ocean Club Resorts – Featuring beachfront apartments with kitchen facilities and two on-site restaurants.
Budget: La Vista Azul Resort – A hillside hotel providing self-catering units and two outdoor pools.

North Caicos and Middle Caicos:

Luxury: Blue Horizon Resort – Situated close to Mudjin Harbour, this resort offers private villas with stunning views.
Mid-range: Pelican Beach Hotel – A simple, beachfront option with an on-site restaurant serving local cuisine.
Budget: Dragon Cay Resort – Offers quaint, budget-friendly cottages by the sea.

South Caicos:

Luxury: East Bay Resort – Boasts luxury beachfront suites and a pool with a stunning ocean view.
Mid-range: Ocean & Beach Resort – Comfortable accommodation options with direct beach access.

Grand Turk:

Luxury: Osprey Beach Hotel – Offers beachfront rooms and an on-site dive shop.
Mid-range: Bohio Dive Resort – Features beachfront rooms and offers diving packages.
Budget: The Salt Raker Inn – A historic inn located steps away from the beach.

Parrot Cay and Pine Cay:

Luxury: COMO Parrot Cay and The Meridian Club Pine Cay – These are high-end private island resorts, perfect for an exclusive and serene getaway.
Whether you prefer a luxury resort or a budget-friendly inn, Turks and Caicos has accommodation options to suit all preferences and budgets.
FAQ
What is the best way to island hop in Turks and Caicos?
The optimal way to island hop in Turks and Caicos involves a mix of ferry services, charter boats, and domestic flights. Ferries are ideal for short distances, particularly between Providenciales, North Caicos, and Middle Caicos. Charter boats provide flexibility, especially for visiting smaller cays, while domestic flights are quickest for long distances, such as between Providenciales and Grand Turk.
How do you travel to the different islands on Turks and Caicos?
Travel between the different islands of Turks and Caicos is facilitated primarily by ferry services, charter boats, and domestic flights. Ferry services are the most popular, especially for trips from Providenciales to North and Middle Caicos. For a more private or flexible trip, charter boats are available. To reach more distant islands like Grand Turk swiftly, consider a domestic flight.
How many days do you need in Turks and Caicos?
To explore Turks and Caicos thoroughly, a stay of around five to seven days is recommended. This duration allows ample time to visit the main islands, partake in various activities, and appreciate the unique culture and natural beauty of each location. However, a condensed itinerary can cover key highlights within three to four days.
Can you island hop in Turks?
Island hopping is not only feasible but is one of the main attractions of visiting Turks and Caicos. The country consists of several islands and cays, each with its unique charm. From Providenciales' vibrant energy to Grand Turk's historical allure, island hopping offers a diverse and enriching travel experience.