10 Top Turks and Caicos Boutique Hotels
Experience the allure of boutique luxury in the breathtaking paradise of Turks and Caicos. From the intimate haven of The Venetian on Grace Bay, where personalized attention and stunning oceanfront views await, to the elegant retreat of The Regent Grand, offering sophistication and serenity amidst panoramic ocean vistas, these boutique hotels embody the essence of exclusivity. 
For those yearning for secluded charm, the Blue Horizon Resort perched on Middle Caicos offers a captivating hideaway with spectacular views, while Ports of Call Resort provides affordable luxury and personalized service on the mesmerizing Grace Bay Beach.
Whether you seek beachfront charm at Windsong Resort, marina access at Blue Haven Resort, or classic elegance at Point Grace, these boutique gems showcase the perfect fusion of comfort, beauty, and tailored experiences, making Turks and Caicos an enchanting destination for the discerning traveler.
1. The Venetian on Grace Bay: Intimate Luxury with a Personal Touch
On the serene shores of Grace Bay, you'll find The Venetian, a boutique haven that blends luxury with intimacy. Each of the resort's 27 suites offers breathtaking oceanfront views, fully-equipped kitchens, and private balconies, creating an atmosphere of secluded tranquility. Yet, what truly sets The Venetian apart is not just its location but its commitment to personal service. With a dedicated on-site concierge team and a limited number of suites, guests are guaranteed to receive unparalleled, personalized attention throughout their stay.
2. The Regent Grand: Elegant Boutique Retreat in Grace Bay
Experience the perfect blend of sophistication and serenity at The Regent Grand. This intimate hotel, housing 32 suites, exudes elegance while providing guests with breathtaking views of the ocean. The property features an exquisite infinity pool and a world-class spa offering an array of revitalizing treatments. Despite its grandeur, The Regent Grand maintains the charm of a boutique hotel with its serene ambience and warm, personalized service.
3. Blue Horizon Resort: Charming Hideaway with Spectacular Views
Perched on the rugged beauty of Middle Caicos, the Blue Horizon Resort is a boutique hideaway offering panoramic views of the turquoise waters. The resort features only five bungalows, enhancing the sense of seclusion and privacy for guests. Alongside the luxury accommodation, guests can enjoy the multitude of outdoor activities such as hiking, bird-watching, and exploring the island's diverse marine life, thereby connecting intimately with the natural charm of Turks and Caicos.
4. Ports of Call Resort: Affordable Boutique Accommodations
For those seeking a boutique experience without the high-end price tag, the Ports of Call Resort is a perfect choice. This resort offers an enticing blend of affordable luxury and convenience, featuring a beautiful pool area surrounded by lush tropical gardens and easy access to the mesmerizing Grace Bay Beach. Despite being larger than a typical boutique hotel with 98 guest rooms, Ports of Call Resort retains a boutique vibe thanks to its unique architecture, personalized service, and intimate atmosphere.
5. Windsong Resort: Boutique Luxury on the Beach
Strategically positioned on the beach, the Windsong Resort promises a luxury escape like no other. This boutique hotel prides itself on providing spacious suites, gourmet dining, and a stunning pool area. The resort's highlight is its on-site reef, which offers snorkeling enthusiasts easy and direct access to the vibrant marine life of Turks and Caicos. The Windsong Resort, with its dedicated service and beachfront charm, promises an unforgettable stay.
6. Blue Haven Resort: Boutique Comfort and Marina Access
Blue Haven Resort stands as a unique boutique hotel, offering the perfect blend of comfort and marina access. This property boasts modern rooms, an infinity-edge pool, and a plethora of watersports, making it a perfect choice for adventure enthusiasts and leisure seekers alike. Guests at Blue Haven can also indulge in the culinary delights offered at the waterfront dining area, enjoying the spectacular views of the surrounding marina and the stunning sunset.
7. The Palms Turks and Caicos: Stylish Boutique Resort on Grace Bay
Known for its stylish ambience and exclusivity, The Palms offers a refined boutique experience that caters to the high-end traveler. The hotel is comprised of 72 elegantly decorated suites reflecting a tropical style. Alongside its luxurious accommodations, The Palms offers a world-class spa and gourmet dining options, all contributing to the overall opulence of the resort. The meticulously landscaped pool area offers an oasis of tranquility within the resort, making it a perfect spot to relax and unwind.
8. Coral Gardens on Grace Bay: Secluded Boutique Charm
Coral Gardens on Grace Bay is a boutique resort that successfully combines seclusion with charm. This intimate resort features distinct suites, each fitted with a full kitchen, perfect for those looking for a home-away-from-home experience. However, the real highlight of Coral Gardens is the on-site snorkeling reef. Teeming with colorful marine life and impressive coral formations, it offers guests an incredible opportunity to immerse themselves in the natural beauty of Turks and Caicos.
9. The Meridian Club: Exclusive Boutique Retreat on Pine Cay
Offering an exclusive boutique experience on Pine Cay, The Meridian Club is a haven for those seeking privacy and tranquility. The hotel only has 13 guest rooms, ensuring a peaceful retreat for its guests. The untouched beauty of the island, combined with the resort's commitment to sustainable practices, allows guests to enjoy an authentic boutique experience while contributing positively to the local environment.
10. Point Grace: Classic Boutique Elegance by Grace Bay
Point Grace stands as a hallmark of classic elegance among boutique hotels in Turks and Caicos. The resort's design, marked by British Colonial architecture, sets it apart from others. The luxurious suites and cottages offer stunning ocean views, making every guest feel like royalty. With its exquisite on-site restaurant and a tranquil spa, Point Grace ensures a sophisticated boutique experience while providing guests with top-tier comfort and service.
6 Essential Tips for Booking Boutique Hotels in Turks and Caicos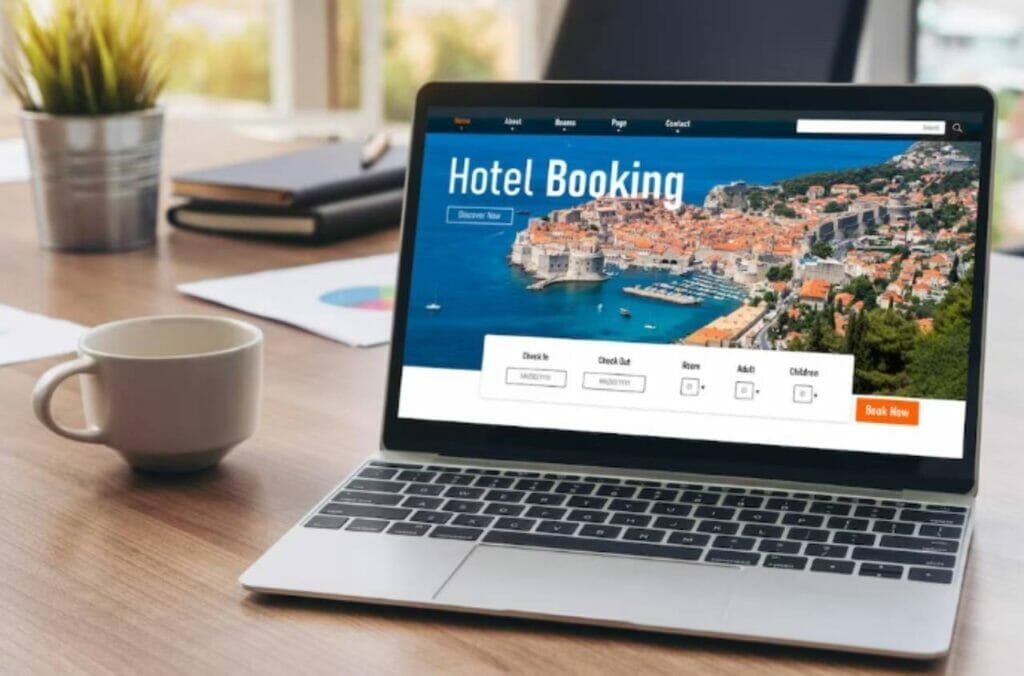 Booking a boutique hotel in Turks and Caicos can be an exciting part of your travel planning process. Here are some key tips to ensure a smooth booking experience and a fantastic stay:
1. Timing is Key
Turks and Caicos have a peak tourist season, generally from December to April. If you prefer a quieter time, consider booking during the shoulder seasons (May-June and November). Be aware that prices may be higher during peak periods and lower during off-peak seasons.
2. Look for Special Deals
Many hotels offer special packages or deals that bundle in extras like meals, spa treatments, or excursions. Keep an eye on the hotel's website or sign up for their newsletter for the latest promotions.
3. Understand the Location
Each hotel is unique in its location, with some nestled on the beachfront and others offering marina views. Research the surrounding area of each hotel to understand what activities and attractions are nearby.
4. Read Reviews
Don't just take the hotel's word for it; check out reviews from past guests on trusted travel websites. Reviews can provide valuable insight into the quality of service, cleanliness, and overall guest experience.
5. Check Policies
Be sure to read the hotel's cancellation policy before booking. In these times of uncertainty, having flexible travel plans can save you a lot of stress later on.
6. Direct Booking
Often, booking directly through the hotel's website can secure you the best rate and allow for better communication with the hotel for any special requests or accommodations.
Turks and Caicos Boutique Hotels FAQ
Where should you stay at Turks and Caicos?
Grace Bay Beach is the ideal place to stay in Turks and Caicos. With its pristine white sands and turquoise waters, it is consistently ranked among the world's top beaches. It offers a range of luxury resorts, hotels, and villas, providing breathtaking views, world-class amenities, and easy access to water activities and local attractions.
Is Turks And Caicos A Luxury Destination?
Turks and Caicos is renowned as a luxury destination. It boasts a collection of upscale resorts, gourmet dining options, and high-end shopping experiences. The islands attract affluent travelers seeking exclusive accommodations, indulgent spas, and private yacht charters. With its stunning natural beauty and opulent offerings, Turks and Caicos epitomizes luxury.
Does Turks And Caicos Have Adults Only?
Turks and Caicos offers a variety of adults-only accommodations for those seeking a peaceful and refined vacation experience. Several resorts cater exclusively to adults, providing a serene environment without the presence of children. These adults-only options allow guests to enjoy tranquility, sophisticated amenities, and tailored experiences, making Turks and Caicos an excellent choice for adult travelers.