Can You Travel to Hawaii Without a Green Card? (2023 Law)
Hawaii is one of the most beautiful places to visit in the world, so it makes sense that so many want to visit it. However, as with any travel destination, some paperwork is required to enter the island. So what paperwork do you need, and can you visit Hawaii without a Green Card?
You can travel to Hawaii without a Green Card. However, you will still need proper identification like a passport, photo ID, and Travel Visa. What documentation you need varies based on the country you're traveling from. Many countries are required to have travel visas before visiting the US.
In the rest of this article, I will discuss what documents you need to visit Hawaii if you're traveling from inside or outside the United States. So, if you want to learn more about what documentation is needed to visit the Aloha state, read on.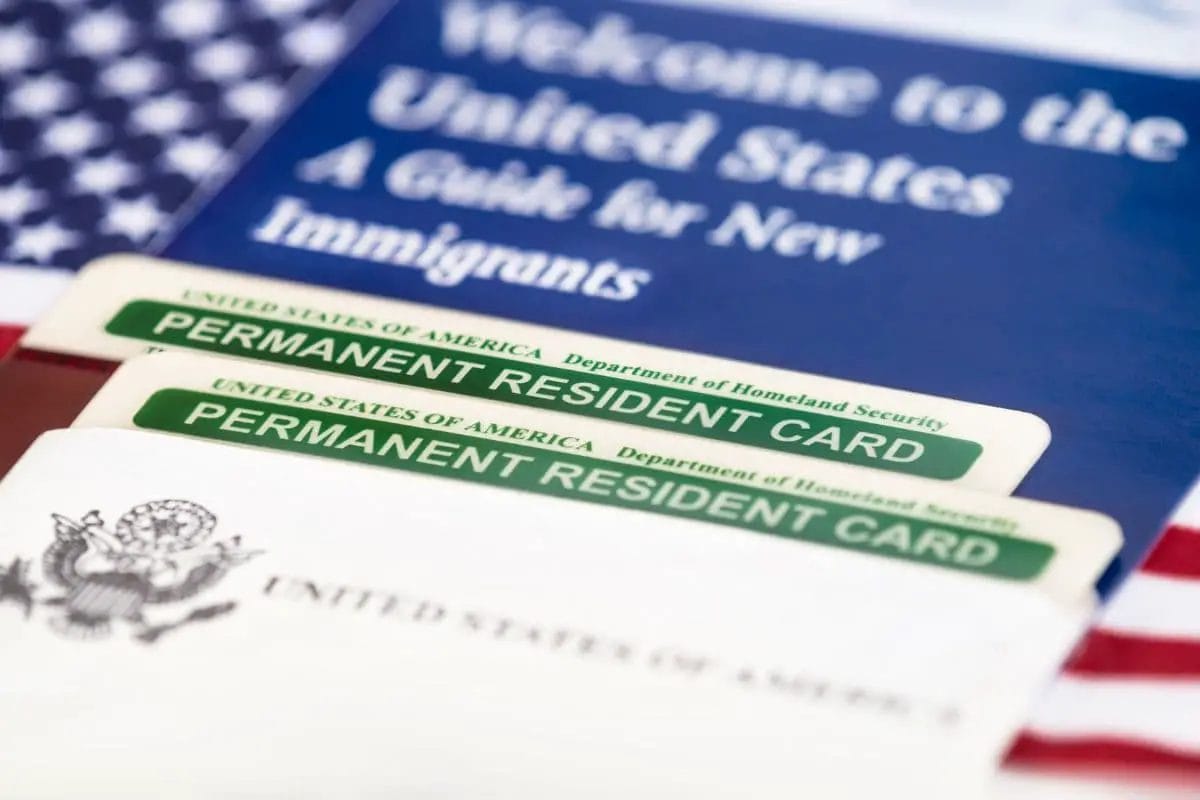 Can You Travel to Hawaii Without Papers?
Though Hawaii appears to be a tropical dreamland, it's still technically a US state. So, you will need all the same documentation as traveling to any state. But what about those that live outside of the US? Are papers required to visit Hawaii?
You cannot travel to Hawaii without papers unless you already live within the United States. However, you will still be required to provide a valid ID to enter the islands, even if you're a US citizen.
If you're traveling from outside the US, you will need a passport and travel visa.
What documents you need will vary based on the country you're flying from. For example, the US and Canada are exempt from needing travel visas in the US.
However, you can apply for visa exemptions under certain circumstances if you live outside these two countries.
The Documents Needed To Travel to Hawaii
You will need proper documentation when traveling to Hawaii from another US state or outside of the country. The documentation necessary varies considerably based on where you are traveling from.
So what documents do non-US residents need to enter Hawaii?
Non-US Resident Documents Required
If you're traveling to the beautiful Hawaiian islands, there are some documents you will most certainly need. However, it's essential to check with your country to ensure you collect the correct documentation for travel, as it can vary.
Typically, you will need to provide the TSA with:
A valid passport.
A travel Visa.
To obtain these documents, you must check with your country of citizenship to apply for the proper documentation. It's important to note that acquiring these documents takes time, so it's essential to apply for them well in advance.
How To Get a Passport To Travel to Hawaii
If you don't already have a current passport and you live outside of the US, you will need one to visit Hawaii. Passports are universally used to travel the world and are a great way to track where travelers have been.
Additionally, they aren't too difficult to acquire in most places. In most countries, you must apply for a passport at your local embassy. Some will have a simple way to apply online. However, you will still need to go in to get your photo professionally taken.
How To Get a Visa To Visit Hawaii
Applying for a visa to visit away isn't too tricky and can be done through local government websites, in person, or on the US government visa page. Additionally, some travelers are eligible to bypass obtaining a visa. So you will want to check if you qualify for "visa-free travel" before filing for a travel visa.
To get a visa to visit Hawaii, you will need to:
Determine what kind of Visa you need. You can use the Visa Wizard to help figure out what Visa you need to apply for.
Complete the online visa application form. Ensure that all information provided is accurate, as having to correct your document later can cause delays in receiving your Visa.
Provide a quality photo. A photo is required to make your Visa a proper form of identification.
Schedule an interview. All visa recipients must undergo an interview before receiving the document. Appointments are often only available weeks in advance.
Prepare for the interview. Ensure you have all the requested documentation when you visit your appointment. You should also warn your references that they will receive a call before your interview.
Pay your application fee. The fee will vary based on your country. However, the fee is non-refundable and necessary to acquire a travel visa.
Attend your interview. The interview is the final travel visa step; if all goes well, you will be issued one. There will still be some processing time before you receive the actual Visa.
Once you have your Visa and other documentation, you're ready to visit the stunning islands of Hawaii. Just be sure to adhere to any other rules or regulations Hawaii has issued, such as health guidelines.
US Resident Documents Required
If you're a US resident, you don't need anything too fancy to visit the state of Hawaii. However, you will need a valid ID.
Examples of valid IDs are:
Driver's license.
State photo identity card.
U.S. passport.
Permanent resident card.
Veteran Health Identification Card (VHIC).
These are all acceptable forms of ID, along with several others. The best way to ensure you have the correct documents is to double-check. Sometimes travel requirements change, and staying on top of those changes is essential.
Also, which airline you fly with does matter as not all companies fly in and out of Hawaii.
How Long You Can Stay in Hawaii
You can visit Hawaii for up to 90 days. However, stays are occasionally able to be extended if the proper paperwork is filled out. This time frame allows for 3 months of fun, so you can spend a luxurious summer hanging out on the white sand beaches.
Additionally, if you can't extend your stay, you can always visit again next year, so long as you get the proper paperwork ahead of time.
Conclusion: Can You Travel to Hawaii Without a Green Card in 2023?
You can travel to Hawaii without a green card if you have the correct documentation and ID. Green Cards make it easier to travel within the United States, but they are not required to visit beautiful places like the aloha state.
If you're visiting from another country, a passport and Visa are typically needed. However, for residents traveling between states, an official ID is acceptable.