St. Thomas Car Rental: How to Rent a Car in Saint Thomas
When planning a trip to Saint Thomas and considering renting a car, choosing the right car rental company is crucial. With numerous options available (both international brands and local providers), it's essential to research and compare rates, read customer reviews, and consider factors beyond just the price.
Factors such as service quality, vehicle condition, fuel policies, mileage limits, additional services, insurance coverage, flexibility, and local recommendations play a significant role in making an informed decision.
By carefully selecting the right car rental company, travelers can enhance their experience and enjoy the freedom to explore the beautiful island of Saint Thomas at their own pace.
| Car Rental Agency | Rating | Reviews | Location | Hours | Contact | Testimonial |
| --- | --- | --- | --- | --- | --- | --- |
| Paradise Car Rental | 4.7 | (81) | St Thomas, U.S. Virgin Islands | 9AM to 10PM | +1 340-643-2692 | "I look forward to renting a car from them again on our next trip." |
| Discount Car Rental | 4.5 | (300) | St Thomas, U.S. Virgin Islands | 8AM to 10PM | +1 340-776-4858 | "Cheapest prices, fast, and efficient in all areas." |
| Now Auto Rental/2C Car Rental and Homes | 4.9 | (42) | St Thomas, U.S. Virgin Islands | 8AM to 11PM | +1 340-642-9252 | "… the phone were accurate, no extra fees after dropping off the car." |
| My Car Rental VI | 4.9 | (55) | Charlotte Amalie, U.S. Virgin Islands | 8:30AM to 10PM | +1 340-776-9229 | "best place to rent on St Thomas for sure." |
| St. Thomas Key N Go Rentals LLC – Car Rental, UTV Tours, & Limo Service | 4.9 | (107) | | 8AM to 10PM | +1 954-610-1681 | "Don't rent from anyone else!" |
Choosing the Right Car Rental Company in St. Thomas
When hiring a car in Saint Thomas, the first step should be to choose the correct rental business. There are numerous options available, from international brands to local providers. Before making a selection, it is critical to conduct research, compare rates, and read customer reviews. You could start by checking out popular companies like Hertz, Avis, and Budget, but also consider local options which might offer a unique and personalized service.
Remember that cheapest isn't always best. Beyond the price, check out each company's service quality, customer support, and the condition of their vehicles. Also, consider their policies on fuel, mileage, and additional services like GPS or child car seats. A reputable company should be transparent about these factors and have a strong customer service orientation.
Examples of Factors to Consider when Choosing a Car Rental Company:
Service Quality: Choose a car rental business with good customer service. Check online reviews and ratings to get an idea of their reputation. Consider factors such as the friendliness and professionalism of their staff, responsiveness to inquiries or issues, and overall customer satisfaction.
Vehicle Condition: It is critical to rent an automobile that is in good shape and has been well-maintained. Check if the company regularly services and cleans their vehicles. Inspect the car before signing the rental agreement to ensure it is free of any damages or mechanical issues. A reputable company will prioritize the safety and comfort of their customers.
Fuel Policies: Different car rental companies may have varying fuel policies. Some may require you to return the car with a full tank of fuel, while others may charge you for the fuel used during the rental period. Consider your preferences and budget when choosing a company with a fuel policy that suits you.
Mileage Limits: Check if there are any restrictions on mileage. Some companies may have unlimited mileage options, while others may charge extra for exceeding a certain mileage threshold. If you plan on taking long drives or exploring different parts of the island, choosing a company with generous mileage allowances can be beneficial.
Additional Services: Determine if you require any additional services such as GPS navigation systems, child car seats, or roadside assistance. Check if the rental company offers these services and if there are any associated costs. It's helpful to choose a company that provides convenient and affordable options for any additional services you may need.
Insurance Coverage: Find out what types of insurance coverage the car rental company offers. It is critical to have enough coverage in the event of an accident or damage to the rental car. Consider if you need to get extra insurance or if your present coverage (such as that provided by your credit card) is adequate.
Flexibility and Policies: Understand the rental company's policies regarding reservations, cancellations, and changes. Flexibility can be crucial, especially if your travel plans are subject to change. Look for a company with reasonable policies that align with your needs and preferences.
Local Recommendations: Consider seeking recommendations from locals or other travelers who have previously rented cars in Saint Thomas. They may provide insights into the best local rental companies that offer competitive rates, personalized service, and a better understanding of the local area.
Remember, choosing the right car rental company can greatly enhance your travel experience in Saint Thomas. To make an informed selection, compare products, study reviews, and evaluate your individual needs.
Understanding the Rental Process
Renting a car in Saint Thomas is generally straightforward. Start by checking the company's availability for your desired dates and vehicle type. It's advisable to book in advance, particularly during peak tourist seasons, to secure the best rates and ensure your preferred vehicle is available. To make a reservation, you'll normally need a valid driver's license and a credit card.
Once you've booked, ensure you fully understand the rental agreement. It should cover aspects like insurance options, mileage limits, late return penalties, and any potential additional charges. If anything is confusing, don't be afraid to ask questions. It's better to have all the details sorted out upfront rather than face unexpected surprises later.
Picking Up and Returning the Rental Car
If you've done your homework, picking up your automobile should be a snap. Have your booking confirmation, driver's license, and credit card at hand. The rental agent will guide you through the paperwork and present the car to you. It's important to inspect the car thoroughly for any existing damage and ensure it's noted in the contract to avoid disputes later.
Returning the rental car should also be a straightforward process. Be sure to refuel if required (based on the fuel policy), remove all personal belongings, and arrive on time to avoid late return fees. It's a good idea to photograph the automobile upon its return as proof of its condition. Keep a copy of the return report which should indicate the car's state at the time of return.
Types of Cars Available
The type of car you rent can significantly affect your Saint Thomas experience. Most automobile rental businesses provide a diverse selection of vehicles, ranging from modest cars to SUVs and premium vehicles. Your decision will be influenced by your requirements, interests, and budget. If you want to stay on well-paved roads and in cities, a smaller car may be preferable, although an SUV may be more suited for visiting off-the-beaten-path regions.
Remember to consider factors such as fuel efficiency, luggage space, and passenger capacity. Also, check if the car is manual or automatic, as this could be a deciding factor for some drivers. Barbados is left-hand drive, so if you're used to driving on the right, an automatic vehicle might be easier to manage.
Examples of Types of Cars Available for Rent in Saint Thomas:
Compact Cars: These are small, fuel-efficient vehicles that are perfect for navigating through congested city streets and finding parking in tight spaces. They are usually more affordable in terms of rental rates and fuel consumption. Compact cars are suitable for individuals or small groups who primarily need transportation for short distances.
Sedans: Sedans offer a comfortable and spacious option for individuals, couples, or small families. They provide a balance between fuel efficiency and passenger capacity, making them suitable for longer drives or exploring the island at a relaxed pace. Sedans typically have ample trunk space for luggage.
SUVs: Sports Utility Vehicles (SUVs) are larger and more rugged vehicles that provide extra passenger and cargo space. They are great for those who wish to get off the beaten road, explore rural areas, or participate in outdoor sports. SUVs offer more ground clearance and enhanced capability for rough terrains.
Minivans: Minivans are a practical choice for larger groups or families traveling together. They offer spacious seating for multiple passengers and ample storage space for luggage or equipment. Minivans provide comfort and convenience for longer journeys or when you need to transport a large group of people.
Luxury Cars: Some automobile rental firms provide high-end vehicles such as luxury sedans or sports cars to clients looking for a more enjoyable and elegant experience. These vehicles provide superior comfort, innovative technology, and a premium driving experience. Renting a luxury car can add a touch of elegance and sophistication to your time in Saint Thomas.
Convertibles: If you want to fully embrace the tropical climate and enjoy the scenic views, consider renting a convertible. Driving along the coastal roads with the top down can be an exhilarating experience. Convertibles are perfect for those who want to feel the warm Caribbean breeze and soak up the sun while exploring the island.
Electric or Hybrid Cars: Some car rental companies may offer electric or hybrid cars as environmentally friendly options. These vehicles reduce carbon emissions and provide greater fuel efficiency. Renting an electric or hybrid car can be an eco-conscious choice for those who prioritize sustainability.
When selecting the correct sort of automobile, remember to consider your individual demands, the number of passengers, and the type of terrain you intend to explore. Additionally, verify with the rental company if they offer any special features or accessories like GPS navigation systems, Bluetooth connectivity, or child car seats to enhance your driving experience in Saint Thomas.
Navigating the Roads in Saint Thomas
Navigating the roads of Saint Thomas is an adventure in itself. The island is known for its winding, narrow roads, and driving here can feel different from what you're used to. Speed restrictions are typically lower in many nations, so take your time adjusting to the local driving circumstances.
A good GPS or map is essential for navigation. Some roads may not be well-signposted, and rural areas can be particularly challenging to navigate. Always keep an eye out for pedestrians, bikers, and wildlife. Understanding local road signs and rules will also contribute to a more enjoyable and safe driving experience.
Exploring Saint Thomas by Car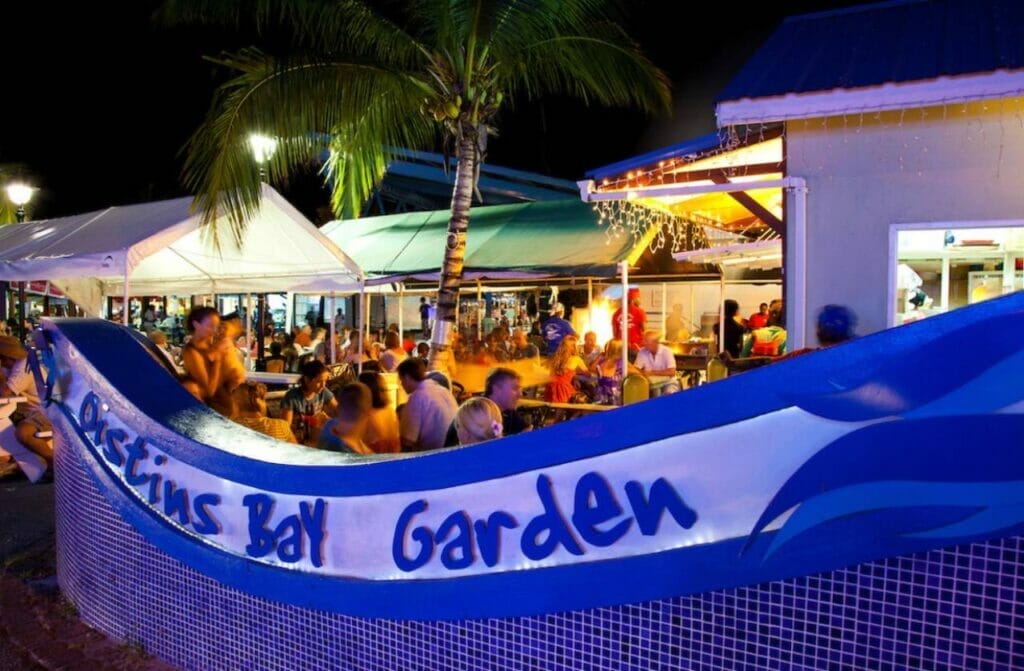 Having your own vehicle in Saint Thomas opens up a wealth of opportunities for exploration. From the stunning beaches of Bathsheba to the historic Andromeda Gardens, you'll have the freedom to explore at your own pace. Be sure to check out local attractions like Harrison's Cave and the lively Oistins Fish Fry.
While driving, respect local customs and laws. Remember that honking is often a friendly way of communication in Barbados, used for greetings or signaling. Always park in authorized spots and keep valuables out of your car.
Dealing with Potential Challenges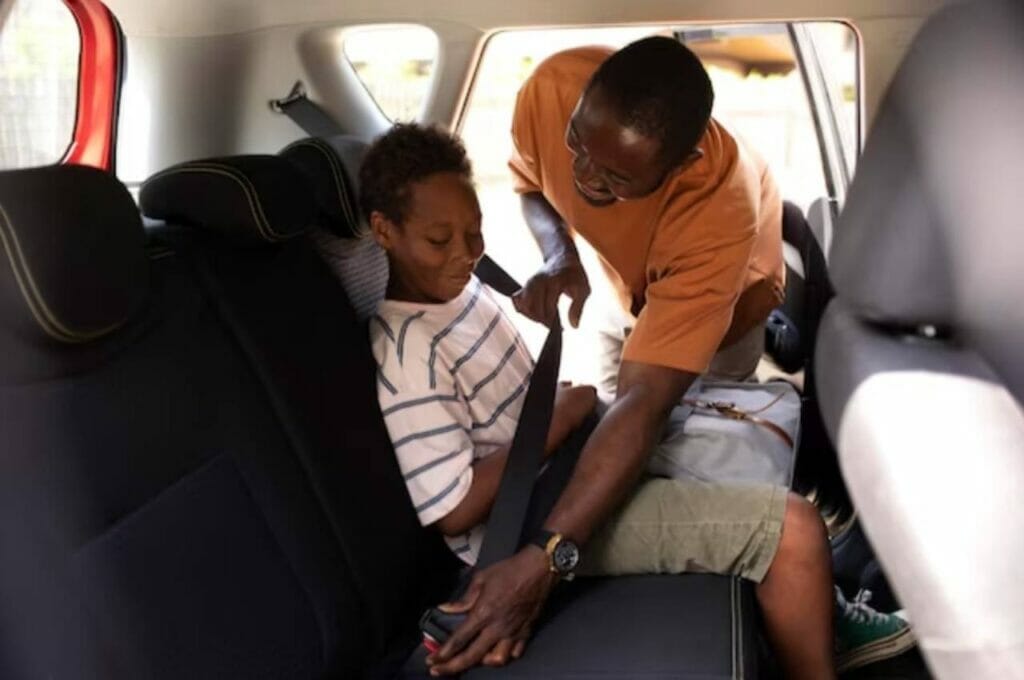 Just like any travel experience, car rental in Saint Thomas can come with its challenges. You might encounter car troubles, get lost, or face difficulty understanding local road etiquette. The trick is to be patient and cool. Reach out to your car rental company or roadside assistance if you have mechanical issues.
When it comes to navigation challenges, trust your GPS but also use your judgment. If a road seems unsafe or too narrow, look for an alternative route. Always have a reliable local contact number at hand – be it your hotel's or the car rental's. This can prove incredibly helpful in unexpected situations.
Tips for a Smooth Car Rental Experience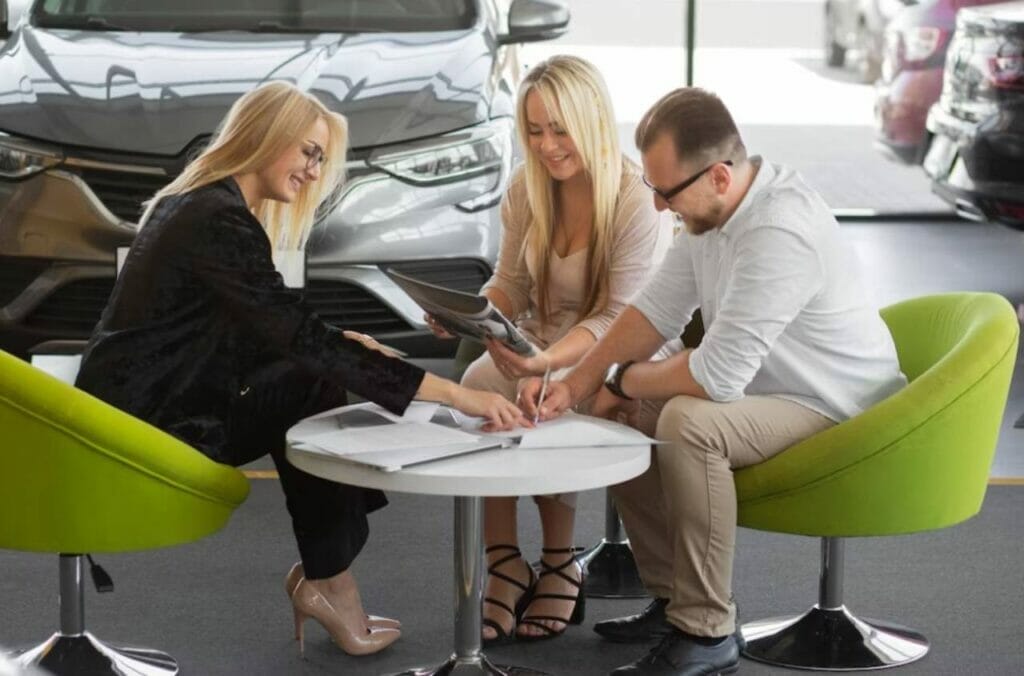 To ensure a smooth car rental experience, plan and prepare well. Make a reservation ahead of time, properly read the rental agreement, and examine your vehicle before hitting the road. Remember to return the car on time and in the same condition you received it to avoid additional charges.
Driving in a foreign nation might be exhilarating, but it can also be intimidating. Allow yourself time to adjust to the local driving conditions and laws. Equip yourself with a reliable navigation tool, and keep important contact numbers handy. Most importantly, enjoy the ride and the freedom to explore Saint Thomas at your own pace.
Safety and Emergency Preparedness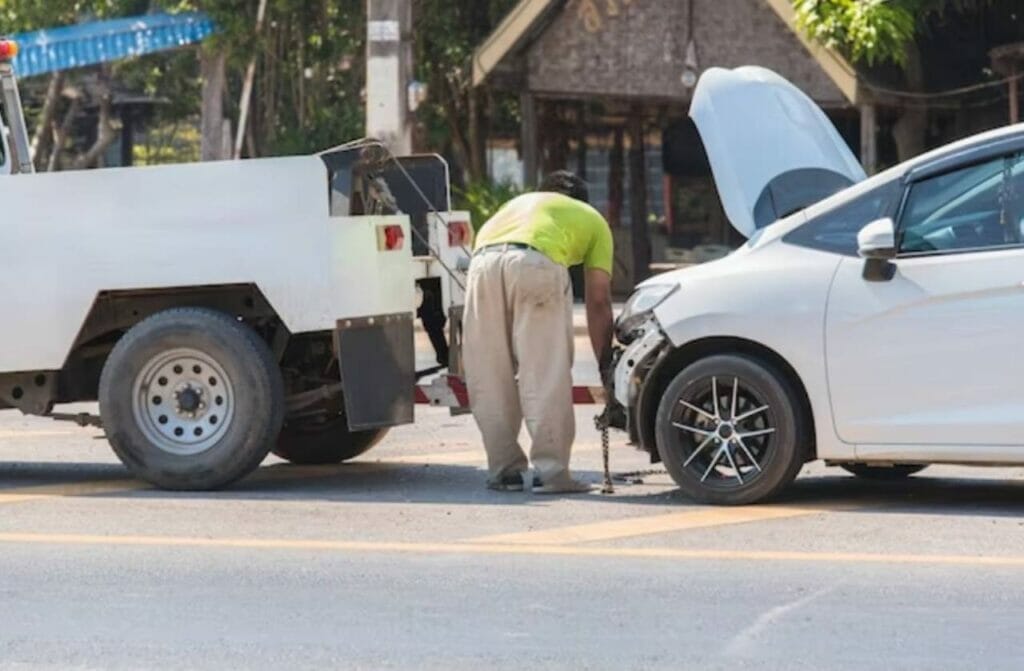 Safety should be your top priority when renting a car in Saint Thomas. Always use your seatbelt and avoid using your phone while driving. Be mindful of local speed limits and never drink and drive. Keep a lookout for local wildlife, pedestrians, and cyclists, especially on narrow, winding roads.
When it comes to emergency preparation, be sure you know what to do and who to call in the event of an accident or breakdown. Keep your rental company's contact details and local emergency numbers easily accessible. It's also a good idea to keep a first-aid kit in the car. And remember, while you're out exploring the beautiful island of Saint Thomas, always keep an eye on the fuel gauge to avoid getting stranded.
St. Thomas Car Rental FAQ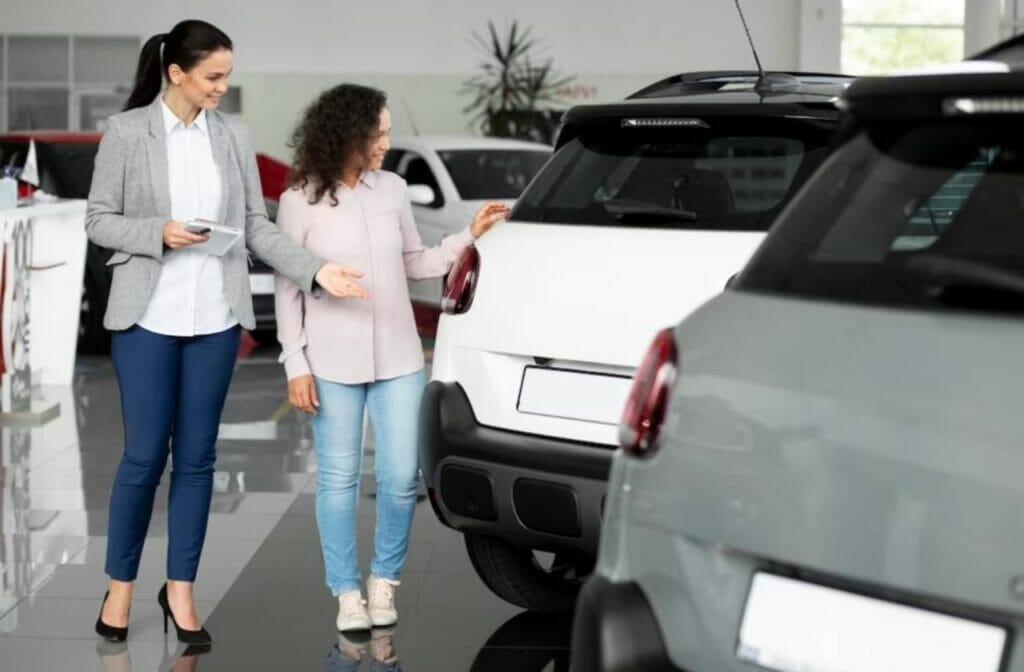 How Much Does It Cost To Rent A Car In St Thomas?
Car rental rates in St Thomas vary based on a number of criteria, including the rental company, the kind of car, the rental term, and the time of year. On average, daily rates for car rentals in St Thomas range from approximately $40 to $100. It's advisable to compare rates from different rental companies and book in advance to secure the best prices. Remember that taxes, fees, and insurance coverage may all impact the final cost of renting a car.
Do I Need A Rental Car In St Thomas?
Having a rental car in St Thomas offers convenience and flexibility, allowing you to explore the island at your own pace. While public transportation is available, it may have limited coverage and schedules. You can easily reach the island's wonderful beaches, sights, and picturesque sites with a rental car, which is especially useful if you want to travel outside of the main tourist destinations. However, the necessity of a rental car depends on your preferences and travel plans. Consider factors such as the locations you wish to visit and your comfort level with driving in a new destination.
Can You Ferry A Rental Car From St Thomas To St John?
Yes, it is possible to ferry a rental car from St Thomas to St John. The ferry service operates between the islands, allowing passengers to bring their rental cars along. This option provides convenience for exploring both islands without the need for separate rentals. However, it's important to note that additional fees may apply for ferrying the rental car, and advance reservations are recommended to secure a spot on the ferry. Be sure to check with the rental company regarding their specific policies and requirements for ferrying a rental car between St Thomas and St John.