St. Lucia vs St. Martin (2023 Battle of the Saints)
A tropical vacation can help you relax but stressing about the destination, budget, and scheduling defeats the purpose. If you want to enjoy nature attractions, hang out at different beaches, and have authentic Caribbean food, St. Lucia and St. Martin are two islands you should consider.
The main difference between St. Martin and St. Lucia is that St. Martin is better for its social atmosphere and hospitality alongside its transport infrastructure and breadth of tourist activity, while St. Lucia is better for a romantic vacation due to less congestion and a more serene social atmosphere.
Category
St. Lucia
St. Martin
Cost of Stay: Weekly (USD)
$1,871 (Solo)
$3,360 (Couple)
$1,818 (Solo)
$3,265 (Couple)
Transportation
$2.5 to $8 (bus)
$28 to $34 (cab)
$1.5 to $6 (bus)
$15 to $50 (cab)

Notable Attractions
Marine National Park, Marigot Bay, Soufrière, Tet Paul Nature Trail, Anse Chastanet, The Pitons
Great Bay Beach Maho Beach, Loterie Farm, Marigot Market, Front Street, The Beach at Anse Marcel
Weather
St Lucia has a warm Caribbean climate with bright sunlit days throughout the year. The evening breeze makes the island manageably cooler than some relatively arid islands.
St Martin has a hot tropical climate with decent tree cover and greenery to manage the heat. You can soak in its bright year-round sunlight in the daytime and take a dip in relatively colder water to cool off. The evenings bring a gentle breeze that dissipates the daytime heat.
Food and Drink
St. Lucia has a broad range of culinary delights with a tropical influence. Some of the delicacies include boiled grits, lobster, grilled fish, and seafood fritters. The island also has classic tourist fast food.
St. Martin's cuisine is neither french nor dutch. It is purely Caribbean with delicacies like Johnny Cakes, Fish Patties, fried fish, and ox-tail stew. The British influence and some degree of American influence are evident in its food.
Honeymoon Recommendations
Go for couples Snorkeling at Anse Chastanet Marine National Park, Relax at Jade Mountain Resort, Enjoy a relaxing stay at Hotel Chocolat
Have a long lunch at the Rainbow Café, Design a couple's fragrance at Tijon, Go snorkeling with the turtles at the Tintamarre Island
Activities for Kids
Go to the Treetop Adventure Park, Visit the Splash Island Water Park, Walk the Diamond Botanical Gardens
Visit Loterie Farm with the kids, Have an adventure at Le Parc Pirate SXM, Go to Maho Beach, and watch the planes land
Nature Attractions
The nature attractions in St. Lucia are mostly beaches and tree-covered trails. The two iconic peaks that signify the island are also among its nature attractions.
St. Martin's nature attractions include its national nature reserve, a string of farms, and of course, its beaches.
St. Lucia is an island on the eastern side of the Caribbean, with two iconic peaks and multiple serene as well as happening beaches. It has a relatively warm climate and a welcoming social atmosphere. Volcanic beaches and nature trails make it a great place to have a classic tropical vacation. Its hotels are well-serviced, with almost all windows and balconies boasting gorgeous St. Lucia outdoors.
St. Martin is a colony of France, while its other side St. Maarten is a colony of the Kingdom of Netherlands. It is a more common tourist destination than St. Lucia which is why the holiday experience at St. Martin is more refined.
It is slightly less expensive on the french side compared to St. Lucia, but the Netherlands side costs slightly more. There are more active tourist spots in St. Martin and a fair share of spontaneous parties. A trip to St. Martin might not be your classic Caribbean vacation because it will be much more.
Cost Of Stay
St. Lucia and St. Martin are almost equal in cost of stay because the difference of a few dollars per week could easily learn either way, depending on which island has a higher tourist influx. Usually, it is St. Martin that gets a larger tourist footfall, and arbitrary accommodation price-hikes can make it more expensive than St. Lucia. But during the summers, St. Lucia is slightly more expensive. Regardless of which option costs more, the difference isn't big enough to base your decision on.
Transport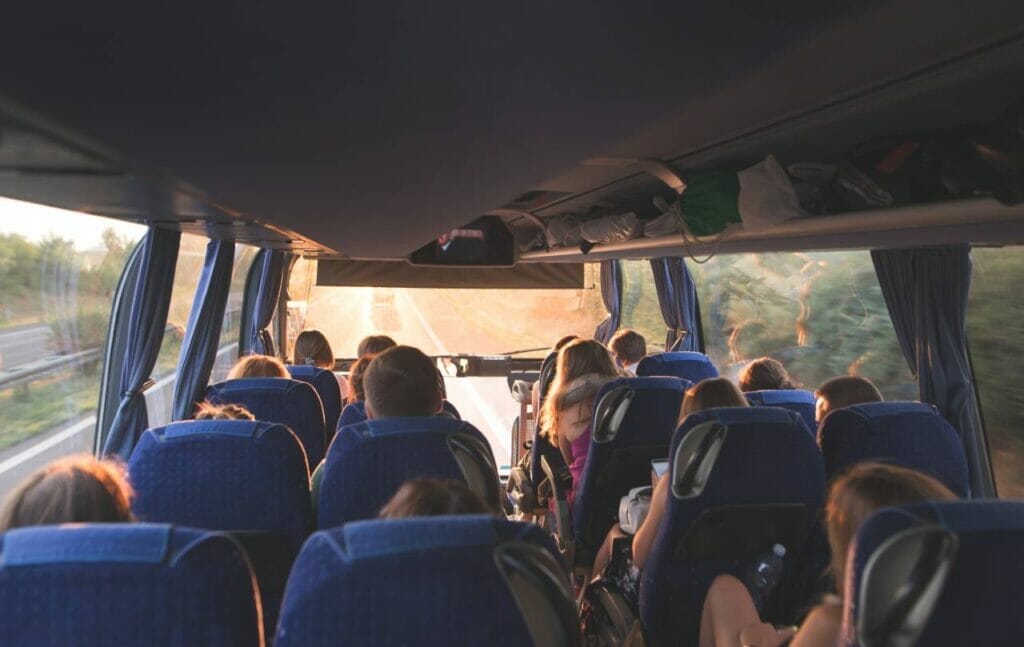 St. Lucia's transport system is not as robust as St. Martin's. Since buses and collective transport modes always thrive with more people, it is clear why St. Martin leads in this category. You can save more money getting around in St. Martin compared to St. Lucia, where cabs and buses are 30% more expensive at a minimum.
Things To Do
Both St. Lucia and St. Martin have similar tourist attractions like well-maintained beaches and nature trails alongside a few parks. However, the atmosphere of both islands is different, which results in completely opposite experiences. On St. Lucia island, you can find a few beaches with little to no tourists. It is almost like having a private beach. On St. Martin, almost every spot is peppered with tourists. One is serene, and the other is alive and thriving with social activity.
That's why most things to do in St. Lucia revolve around relaxing or getting into nature, while most tourist activities on St. Martin are meant for group fun. Even if you go alone to St. Martin, you'll catch yourself cheering alongside a giddy group as planes land at Maho Beach.
The beaches in St. Lucia also have some level of activity, like night parties. But the social atmosphere is calmer. Snorkeling, sailing, and beach activities are common at both destinations.
Weather
Both St. Lucia and St. Martin have comparable weather, and the climate conditions do not vary enough to be the deciding factor in your vacation. Both islands have a temperate climate ideal for sunbathing, swimming, and engaging in outdoor activities.
St. Martin has more construction which can make it warmer in comparison to St. Lucia, but the beaches and tree-covered areas have comparable temperatures. Most hotels on both islands have air conditioning, so even if things get hot, you can seek refuge in your temperature-regulated hotel apartment.
Food And Drink
The food and drink at St. Lucia include seafood fritters, boiled grits, and traditional seafood delicacies like grilled fish. You can find more of an international taste in St. Lucia restaurants compared to St. Martin, where tourism has shaped the culinary experience to be far more Caribbean. Common dishes in St. Martin include Johnny Cakes, Fish Patties, fried fish, and ox-tail stew.
There is even a Jamaican bend to the St. Martin culinary experience. Some places in St. Lucia also offer the same dishes, but there are many restaurants that offer global cuisine and American classics.
Honeymoon Readiness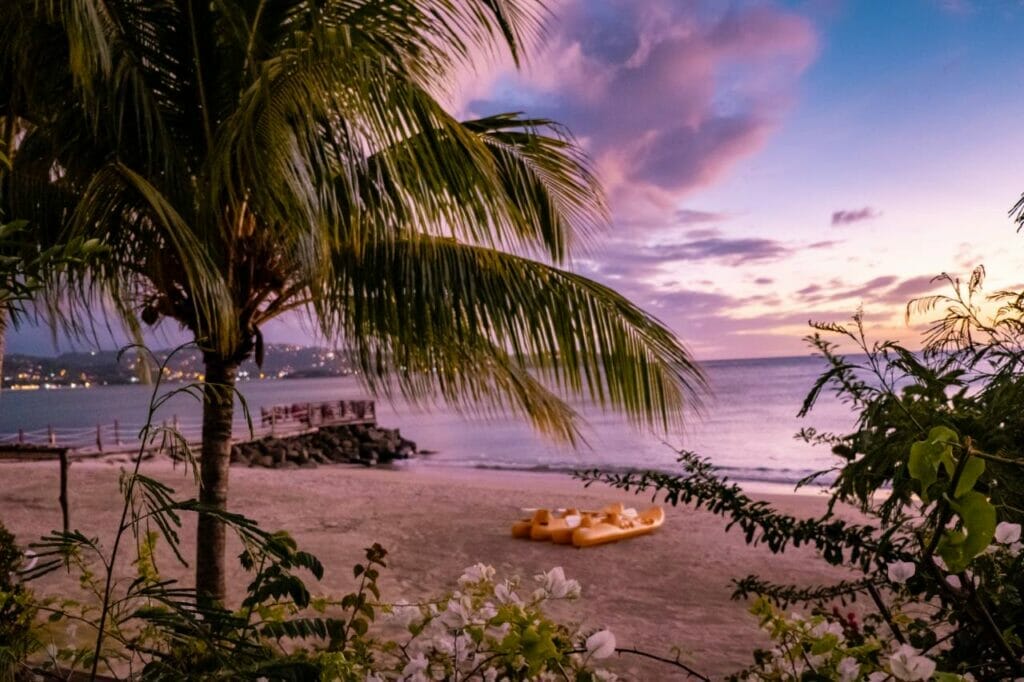 St. Lucia is more honeymoon-friendly than St. Martins but only because of its social atmosphere. St. Martin has similar activities as St. Lucia. In fact, you can make a one-on-one comparison of potential things to do with your partner. For instance, you can dine at the Rainbow Cafe in St. Martins. In St.
Lucia, you can experience a culinary experience at St. Lucian Rabot Restaurant, backed by Hotel Chocolat. Both experiences are materially the same: you're having a coffee and dessert, or food and a beverage, with someone you love. But Rainbow Cafe is an open environment with plenty of other couples. The Rabot restaurant is surrounded by a cocoa forest, with very few patrons dining at once.
For Families (Kid-Friendly Places)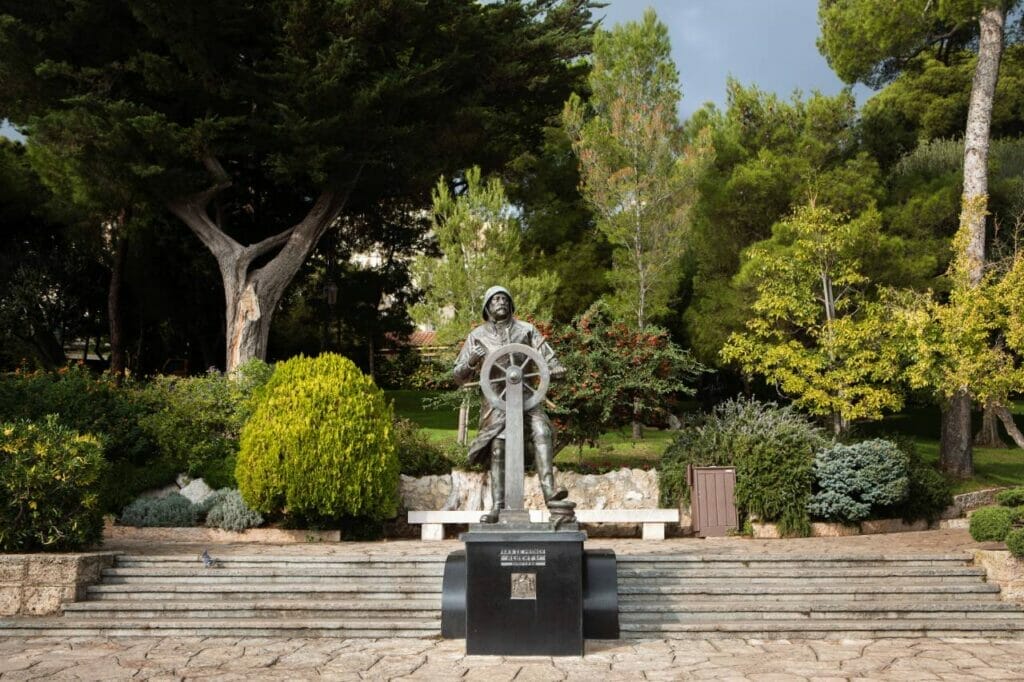 St. Martin is a much more engaging place for kids compared to St. Lucia. The older your kids are, the more they will enjoy St. Martin. There are a few parks in St. Lucia, but you cannot keep visiting the same parks every day. Assuming that you're staying for seven days, you will find more to do with your kids in St. Martin than in St. Lucia. After three days, the kids have to accept that beach strolls and trekking in greenery are the only two things left to do.
Nature Attractions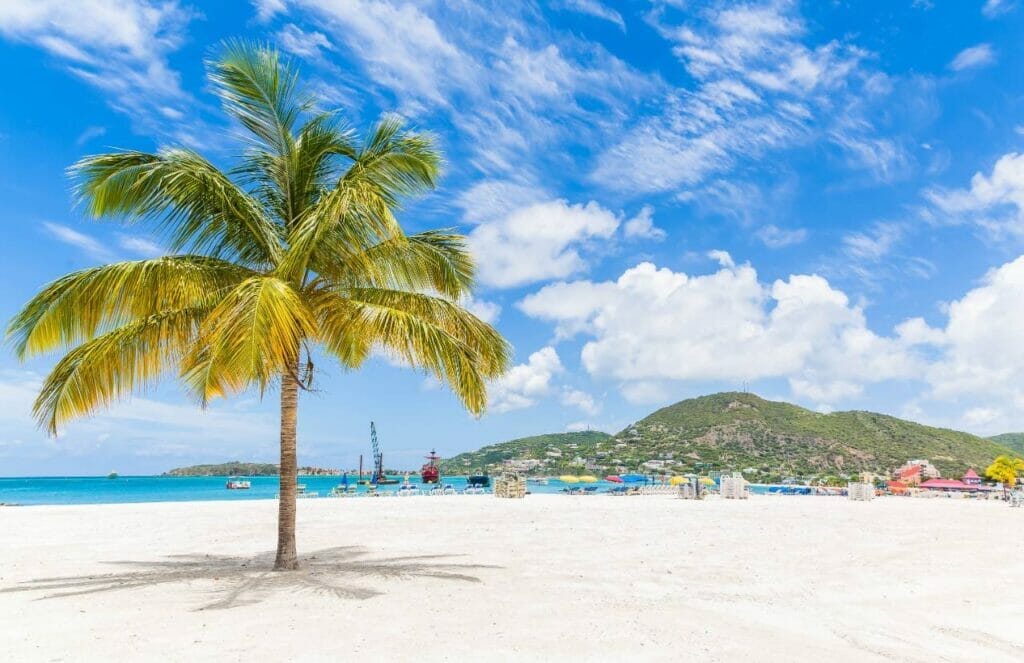 St. Lucia and St. Martin have an abundance of nature, mostly in the form of tree cover and beaches. Water activities and trekking are two of the most common nature-adjacent activities you can engage in both locations. St. Lucia is unique in that it has volcanic beaches and a drive-through volcano. St. Martin is unique in that it has a capital on the beach and a beach where you can watch the planes land.
St. Martin vs St. Lucia: Which One Should You Visit?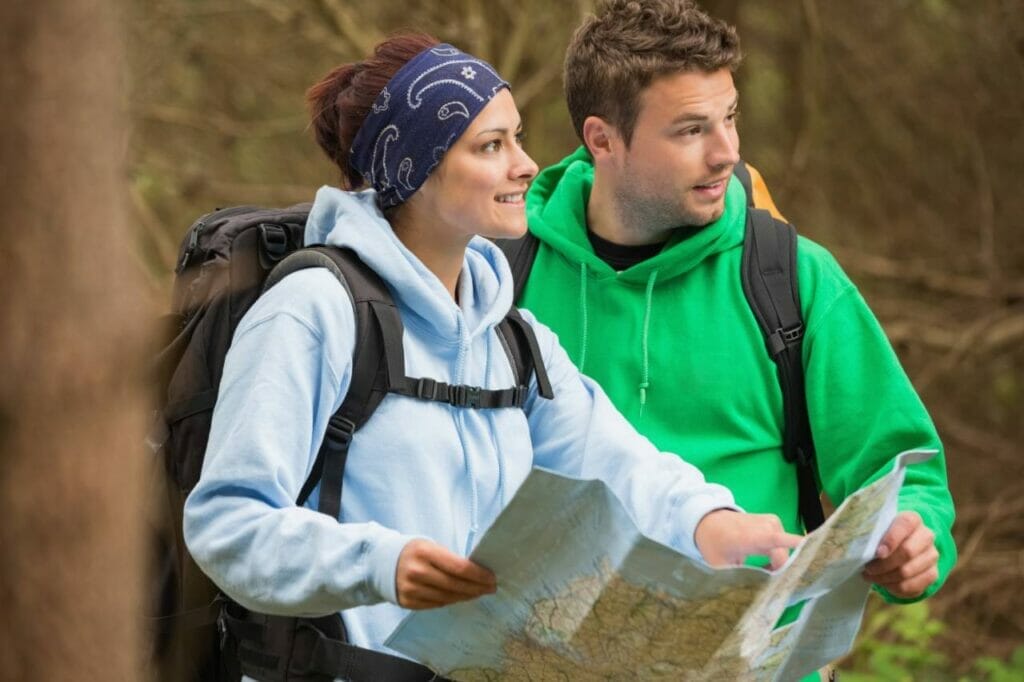 Now that you know how both islands compare in their costs of accommodation and transport, weather, and things to do, you can see that both are great options depending on what you want. Once you're clear about who you're traveling with and what you hope to experience on your vacation, you can choose which island to visit.
Visit St. Lucia for your honeymoon
Visit St. Martin with a group of friends
Visit St. Lucia to relax
Visit St. Martin with your kids
St. Lucia vs St. Thomas: Who Wins the Battle of the Saints in 2023?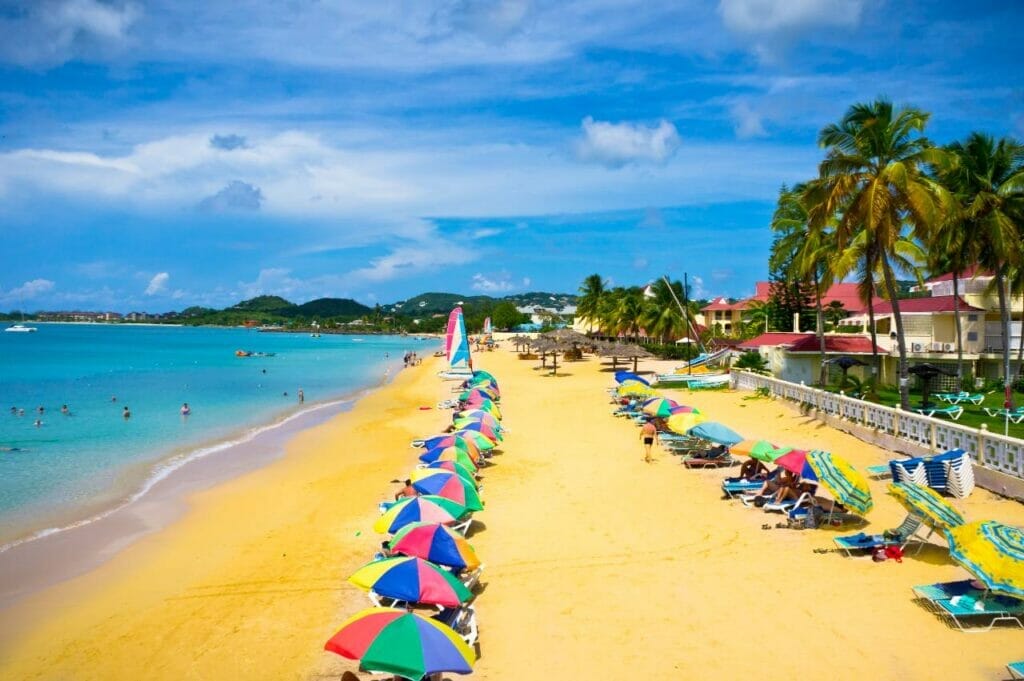 Comparing St. Lucia and St. Martin, one can see how two islands that are materially identical can vary so much based on culture and the people who populate them.
St. Lucia is warm and welcoming, while St. Martin is open and welcoming.
There are parties on St. Lucian beaches, but there are beaches under St. Martin's parties. The vibe difference makes one better for romantic getaways and the other for getaways that might lead to romance.