St. Lucia Car Rental 2023: How to Rent a Car in Saint Lucia
Exploring the picturesque landscapes of Saint Lucia becomes even more enjoyable with the freedom and flexibility that renting a car provides. Whether you're seeking secluded beaches or bustling city streets, St. Lucia car rental allows you to uncover the hidden gems of this tropical paradise at your own pace.
In addition, renting a car in St. Lucia gives you the freedom to meet the demands of your family and the ease of last-minute getaways and exploring rural areas.
With breathtaking scenic drives, access to offbeat attractions, and the opportunity for cultural immersion, renting a car in Saint Lucia can transform your vacation into a personalized journey filled with unforgettable adventures.
Keep reading to see how to rent a car in St. Lucia, but first…here are our favorite car rental companies in St. Lucia:
| Car Rental Agency | Rating | Reviews | Location | Opening Hours | Contact | Customer Review |
| --- | --- | --- | --- | --- | --- | --- |
| St. Rose Auto Rental Services | 4.9 | (136) | Vieux Fort, St. Lucia | Open – Closes 9:30 PM | +1 758-730-1122 | "Great service and communication, quality vehicle, friendly staff." |
| Ian's Auto Rentals | 5.0 | (45) | St. Lucia | Open 24 hours | +1 758-718-7626 | "5 star service, trustworthy, friendly, plus great car at a great price." |
| Drive-A-Matic Car Rentals St Lucia Airport (UVF) | 4.0 | (33) | Vieux-Fort, St. Lucia | Open – Closes 11 PM | (800) 581-8773 | "They delivered the car to our destination in Soufriere for free." |
| Sunrise Car Rentals | 4.8 | (29) | St. Lucia | Open – Closes 6 PM | +1 758-489-7799 | "Any future visits to St Lucia, I would definitely rent here again." |
| Drive-A-Matic Car Rentals | 4.0 | (85) | Gros Islet, St. Lucia | Open – Closes 5 PM | +1 758-452-0544 | "Hired a Suzuki Jimny from the airport in St Lucia." |
| Discover Soufriere, St. Lucia | 4.2 | (31) | Soufriere Post Office LC09 101, St. Lucia | Open 24 hours | +1 758-489-7077 | "Our driver arrived on time and easy journey to the airport." |
| VacayCarz Rentals | 4.8 | (33) | Canaries, St. Lucia | Open 24 hours | +1 758-713-4085 | "We had difficulty getting a car to start with." |
| Car Rental St. Lucia-Airport | 5.0 | (10) | St. Lucia | Open 24 hours | | |
| Eve's Car Rental Services | 5.0 | (10) | Castries, St. Lucia | Open – Closes 6 PM | +1 758-712-9193 | "Would highly recommend Eve's car rental." |
Understanding the Benefits of Renting a Car in Saint Lucia
Experiencing the picturesque landscapes of Saint Lucia is made exponentially better with the freedom that a car rental provides. You'll be free to explore this tropical paradise at your own leisure without being constrained by the restrictions of public transportation timetables or the excessive rates of taxis. From the bustling streets of Castries to the secluded beaches of the coastline, a car rental offers the opportunity to uncover the hidden gems of Saint Lucia.
Moreover, the convenience of having a car at your disposal enables spontaneous trips, whether you decide on a midnight drive to see the starlit Caribbean sky or an early morning journey to witness the sunrise over the iconic Pitons. Opting for a Saint Lucia car rental can transform your vacation into a journey filled with personal adventures and discoveries.
Here are some additional benefits of renting a car in Saint Lucia:
Flexibility: When you rent a car in Saint Lucia, you have the freedom to choose your own route and go at your own leisure. You can easily visit multiple attractions in a day without being constrained by public transportation schedules.
Accessibility to Remote Locations: If you rent a car, you can easily reach remote and off-the-beaten-path locations that would be challenging to get by public transit.
Convenience for Families: Renting a car might make your trip with your family more convenient. You'll have the flexibility to accommodate your family's needs and preferences, such as choosing child-friendly attractions and adjusting the schedule to suit everyone's interests.
Scenic Drives: Saint Lucia offers breathtaking scenic drives, and renting a car allows you to fully appreciate the island's natural beauty. Drive along the winding coastal roads, take in the lush rainforest vistas, and enjoy panoramic views of the Caribbean Sea from elevated viewpoints.
Shopping and Dining: Having a car at your disposal makes it easier to explore local markets, boutiques, and restaurants. You can conveniently transport your purchases and indulge in culinary delights at various eateries, including those tucked away in less touristy areas.
Privacy and Comfort: Renting a car provides you with privacy and comfort during your travels. You can enjoy the air-conditioned interiors, personalized music playlists, and the ability to stop and take breaks whenever you please.
Time Efficiency: With a car rental, you can optimize your time and visit multiple attractions efficiently. You may spend more time sightseeing and less time waiting as you won't need to wait for buses or cabs.
Freedom to Discover Offbeat Attractions: Saint Lucia has numerous hidden gems that may not be easily accessible by public transportation. With a rental car, you can venture off the main tourist routes and discover lesser-known attractions, pristine beaches, and charming local communities.
Outdoor Activities: Hiking, snorkeling, and other outdoor pursuits are quite popular in Saint Lucia. Having a rental car allows you to conveniently transport your gear to different activity locations and make the most of your adventure-filled vacation.
Cultural Immersion: You may fully experience the culture of a place by renting a car. You can visit traditional villages, attend cultural festivals, and interact with the friendly locals on your own terms.
Remember to familiarize yourself with local driving laws and road conditions, and consider obtaining adequate insurance coverage for your rental car to ensure a stress-free and enjoyable experience in Saint Lucia.
Choosing the Right Car Rental Agency in Saint Lucia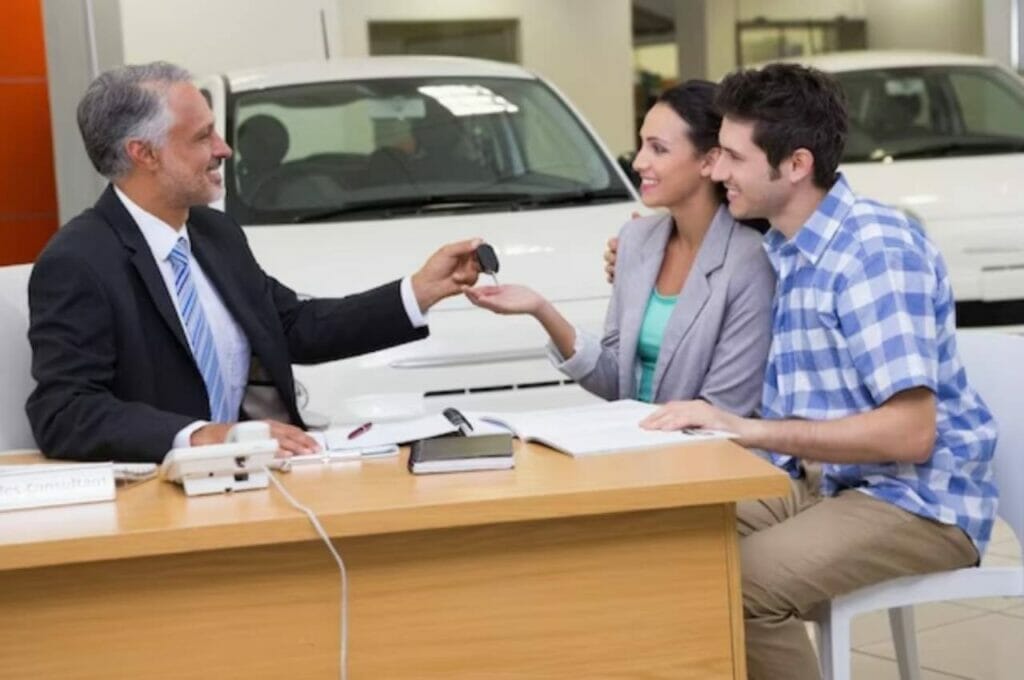 With several car rental agencies operating in Saint Lucia, making the right choice can seem overwhelming. It's crucial to consider factors such as reputation, customer reviews, and the range of cars offered. Look for agencies that are known for their reliable service and well-maintained vehicles. Online platforms like TripAdvisor can be a useful resource for unbiased reviews.
You should also think about the kind of vehicle you wish to hire. Make sure the agency can fit your desire, whether you want the comfort of a sedan, the toughness of an SUV, or the small practicality of a hatchback. Also, check for any extra services the agency might provide, such as GPS navigation systems or child car seats, to enhance your driving experience.
Preparing for Your Car Rental Experience in Saint Lucia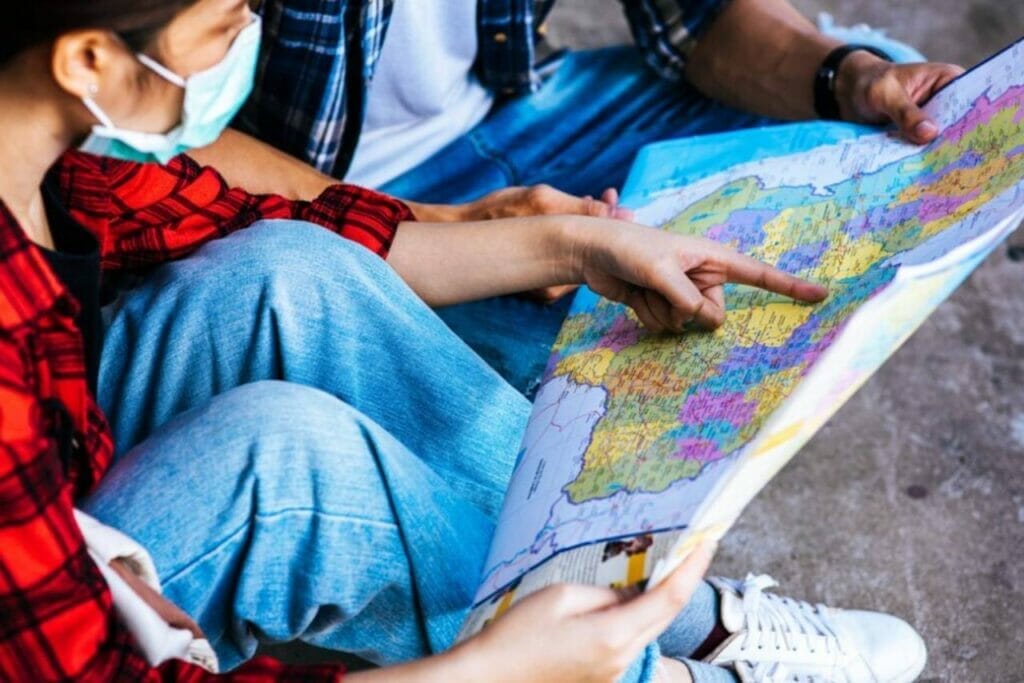 Before you embark on your car rental journey in Saint Lucia, it's important to prepare adequately. Ensure that your driver's license is current and accepted worldwide. You might need to apply for an international driving permit if you don't. Moreover, familiarize yourself with local traffic rules to ensure a smooth driving experience.
Also, take time to understand the rental agreement. This includes the insurance coverage, fuel policy, and any additional charges that might apply. It's advisable to clarify any queries with the rental agency beforehand to avoid any surprises later. Remember, preparation is key to a seamless Saint Lucia car rental experience.
Exploring Car Rental Options in Saint Lucia
Saint Lucia offers a wide range of car rental options to suit different needs and preferences. Luxury automobiles, small cars, SUVs, and even 4x4s are options if you intend to go across rugged terrain. Remember that your decision should be impacted by your itinerary, your passenger count, and your preferred degree of comfort.
For instance, if you plan on exploring the hilly regions or off-beaten paths, an SUV or 4×4 would be a suitable choice. On the other hand, a compact car could be ideal for navigating through the narrow streets of Castries or Soufriere. Whatever choice you select, be sure the car is in good condition and has all of the necessary safety features.
Understanding Rental Rates and Pricing in Saint Lucia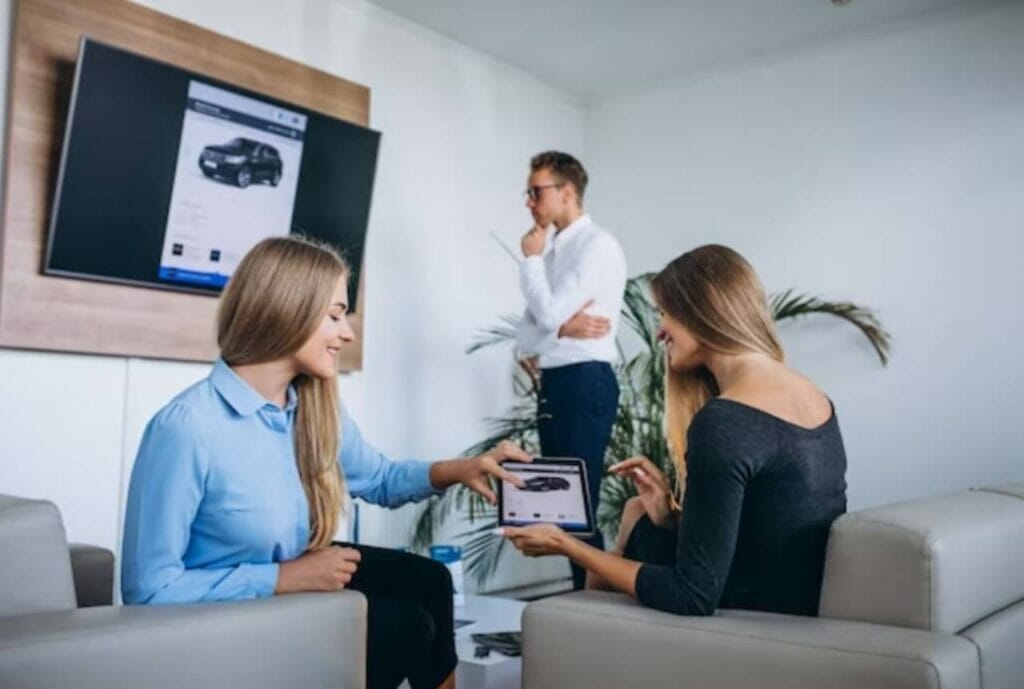 The price of hiring a car in Saint Lucia varies greatly depending on the kind of vehicle, the length of the rental, and the season. Prices may increase during the busiest travel season, so it's best to reserve your rental car in advance to lock in the lowest rates. Most agencies provide options for daily, weekly, or even monthly rentals.
In addition to the basic rental cost, be mindful of additional charges such as insurance, taxes, and extra equipment like GPS or child seats. Some agencies might also charge a fee for additional drivers. To get a clear understanding of the total cost, ask the rental agency for a detailed breakdown of all charges.
Navigating Saint Lucia's Road Rules and Driving Conditions
Driving in Saint Lucia comes with its own set of challenges.
The island's hilly terrain and winding roads demand cautious and alert driving. Also, remember that in Saint Lucia, driving is on the left side of the road. The overall rule for speed restrictions varies based on the region, although on highways they are 40 mph and in built-up areas they are 20 mph.
Saint Lucia's road signs follow international standards, but it's crucial to familiarize yourself with them. The local police are quite strict about traffic violations, so adherence to the rules is essential. It's worth noting that all passengers must wear seat belts and that talking on the phone while driving is banned unless you have a hands-free device.
Picking Up and Returning Your Rental Car in Saint Lucia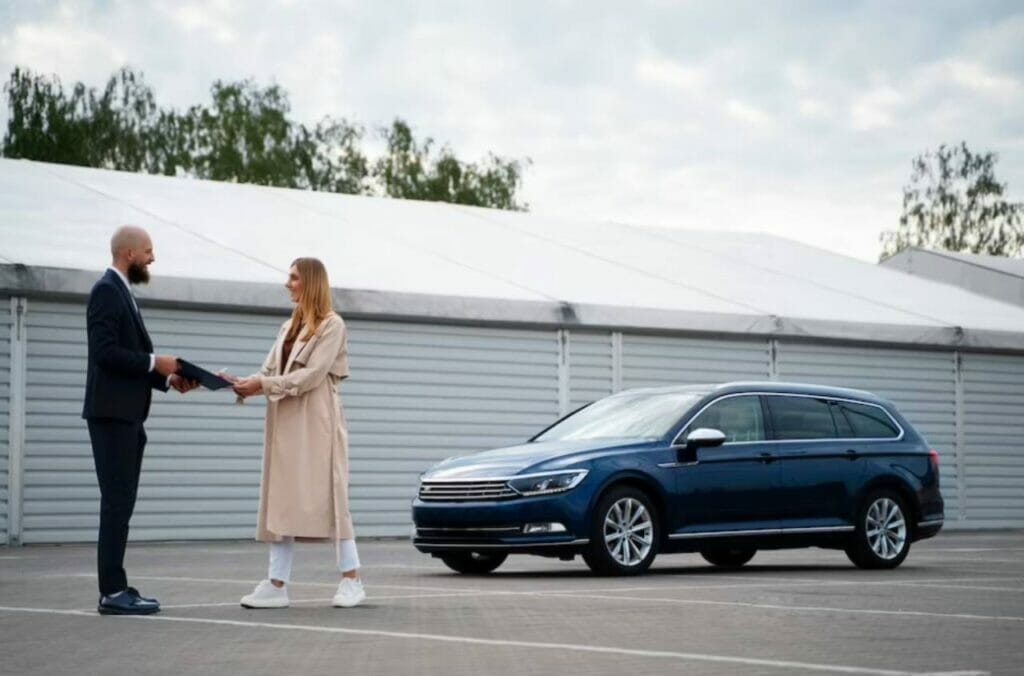 Make sure to give the rental automobile you are picking up a thorough check.
Check for any existing damages and ensure they are documented in the agreement to avoid disputes later. It is also critical to understand how to operate the vehicle's capabilities, such as the lights, windshield wipers, and emergency indicators.
When you return the automobile, make sure it is in the same condition you received it in. Refill the fuel tank if required by the rental agency's policy. Also, return the car on time to avoid any late return fees. Lastly, make sure to get a receipt or confirmation of the vehicle's return to avoid any complications later.
Tips for a Smooth Car Rental Experience in Saint Lucia
Renting a car in Saint Lucia is straightforward, but following a few tips can make the experience smoother. Always reserve in advance, especially during the busiest travel period. Compare prices and packages from different agencies to get the best deal. Don't forget to keep a copy of your rental agreement in your car at all times.
In the event of an emergency, keep the rental agency's emergency phone number ready. Opt for full insurance coverage for peace of mind, but be sure to understand what it includes and excludes. Lastly, drive responsibly and respect local traffic rules to ensure a safe and enjoyable driving experience in Saint Lucia.
Here are some additional tips for a smooth car rental experience in Saint Lucia:
Familiarize Yourself with Driving Regulations: Spend some time getting acquainted with the local driving laws before you begin to drive in Saint Lucia. This includes knowing the speed limits, road signs, and any specific rules unique to the island. This will help you drive confidently and avoid any unnecessary violations.
Have a Valid Driver's License: When driving in Saint Lucia, make sure you have your home country's driver's license with you at all times. Some rental agencies may require an international driver's license, so check the requirements beforehand and obtain one if necessary.
Understand the Rental Agreement: Before signing the rental agreement, make sure you have completely read it and understand all of its terms and conditions. Pay attention to details such as fuel policies, mileage limits, additional driver fees, and any potential penalties for late returns or damages. Never be afraid to clarify anything with the rental company if you have any queries.
Inspect the Car: Before driving off, thoroughly inspect the rental car for any existing damages. Take note of any scratches, dents, or other issues and inform the rental agency to avoid being held responsible for pre-existing damage upon returning the vehicle. Taking pictures or videos of the state of the automobile as proof is also a good idea.
Plan for Parking: When exploring popular tourist areas or cities like Castries, be prepared for limited parking spaces. Research and identify public parking areas or nearby lots where you can safely park your rental car. Avoid parking in restricted zones to prevent fines or towing.
Be Mindful of Road Conditions: While most roads in Saint Lucia are well-kept, some may have potholes or uneven surfaces. Drive cautiously and be aware of your surroundings. Additionally, the roads can be narrow and winding, so take extra care when navigating sharp turns and hills.
Be Prepared for Left-Side Driving: In Saint Lucia, as in many other Caribbean islands, driving is on the left-hand side of the road. If you're used to driving on the right side of the road, it may take some getting used to. Stay focused, follow the flow of traffic, and use your indicators correctly.
Fill Up on Gas: Before beginning on any longer excursions, make sure you have adequate gasoline in the car, especially if you intend to visit isolated places where gas stations may be sparse. Keep the gasoline tank at least halfway full at all times to prevent any unforeseen fuel shortages.
Secure Valuables: When leaving the rental car unattended, remember to lock it and avoid leaving any valuable items visible. To avoid theft or break-ins, take your things with you or put them in the trunk.
By following these tips, you'll be well-prepared for a smooth and enjoyable car rental experience in Saint Lucia.
Exploring Saint Lucia by Car: Must-Visit Destinations and Scenic Routes
The chance to explore Saint Lucia's breathtaking scenery and attractions at your leisure is one of the benefits of renting a car. Start with the vibrant city of Castries, where you can visit the bustling local market and the iconic Morne Fortune. A drive down to Soufriere will take you through lush rainforests and plantations, offering breathtaking views of the Pitons.
For beach lovers, a trip to Reduit Beach or Anse Chastanet is a must. These locations have clean sandy beaches and clear turquoise seas, making them ideal for a day of relaxing or snorkeling. Don't miss out on the scenic route from Castries to Rodney Bay, which offers panoramic views of the Caribbean Sea. Saint Lucia, with its diverse landscapes and attractions, truly is a paradise waiting to be explored by car.
St. Lucia Car Rental FAQ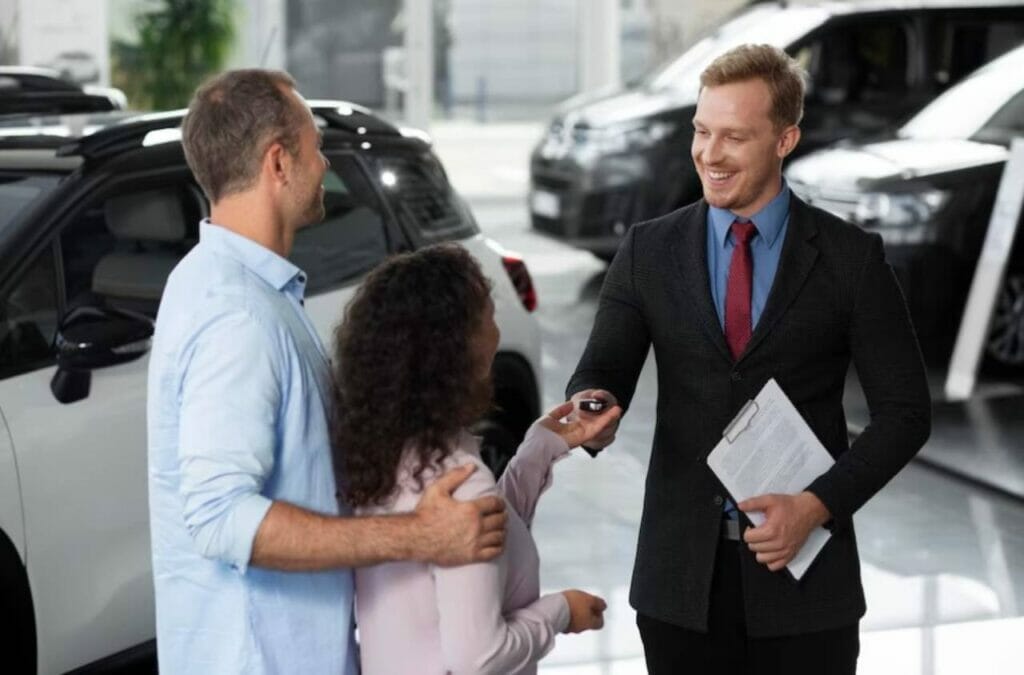 Is It Expensive To Rent A Car In St. Lucia?
Renting a car in St. Lucia can be moderately expensive, with prices varying depending on factors such as the type of car, rental duration, and seasonal demand. During peak tourist season, rental rates may be higher. It is advisable to compare prices from different rental agencies and book in advance to secure the best rates. Additionally, be mindful of additional charges such as insurance, taxes, and extra equipment, which can impact the overall cost.
Is It Safe To Hire A Car In St. Lucia?
Hiring a car in St. Lucia is generally safe, but it is important to exercise caution and follow local driving regulations. With hills, winding roads, and scattered potholes, the landscape can be challenging to navigate. Following speed restrictions, driving conservatively, and paying attention to your surroundings are all examples of safe driving habits. To guarantee a safe and easy ride, it is also advised that you get familiar with the regional traffic laws and signage.
How Much Is Rent In St. Lucia?
The cost of rent in St. Lucia vary based on a variety of criteria such as the property's location, size, and facilities. Rent for a one-bedroom apartment in popular places like Rodney Bay or Soufriere can vary from $600 to $1,500 per month, while bigger residences or villas can range from $1,500 to $4,000 per month. Prices may fluctuate based on the property's proximity to amenities, views, and overall demand in the rental market. It is best to conduct research and speak with local real estate companies for the most accurate and up-to-date rental pricing in St. Lucia.