Why Do Some Ski Resorts Not Allow Snowboarding?
The US has 470 ski resorts, but only 3 areas do not allow snowboarding, including Vermont's Mad River Glen, Utah's Deer Valley, and Alta. However, a few of the largest areas among the 6,116 ski resorts in the world also have this ban. So, why do some ski resorts not allow snowboarding?
Some ski resorts do not allow snowboarding as a safety policy. A few resorts have historical reasons for their policy, like Deer Valley and Mad River Glen. However, the other ski resorts with such regulations choose to serve their clients that prefer skiers-only areas.
Skiing and snowboarding are popular sports, featuring in the Winter Olympic Games. Both have countless fans, but neither is a cakewalk or impeccably safe. This article will show you why some ski resorts in the US and beyond do not allow snowboarding but are comfortable with skiing.
6 Ski Resorts That Do Not Allow Snowboarding (and Why)
There is no global, federal, or state law dictating or influencing the policies of ski resorts to ban snowboarding. Thus, it is futile to investigate any generic reason for such a rule. The ski resorts with such a policy have their distinct reasons, of which I will highlight a few prominent ones here:
1. Mad River Glen, Vermont
Take the example of Mad River Glen, which welcomed snowboarders in 1986. While this popular ski resort did not resist snowboarding, the main chair lift that had served everyone since the inception of the ski resort in 1948 was not conducive for snowboarders. 
Even today, many amateur snowboarders struggle with the chair lift at ski resorts around the world, primarily because it is technically more appropriate for skiers. The former owner of Mad River Glen, Betsy Pratt, had many confrontations with snowboarders, including local riders.
Eventually, Pratt banned snowboarding at Mad River Glen in 1991.
The ban was upheld when the Mad River Glen Cooperative came about in 1995 and voted on the matter. The only way this ban will be lifted is through a two-thirds majority of the co-op members voting in favor of snowboarding.
2. Deer Valley Resort, Utah
Unlike Mad River Glen, the Deer Valley Resort has always been exclusively for skiers.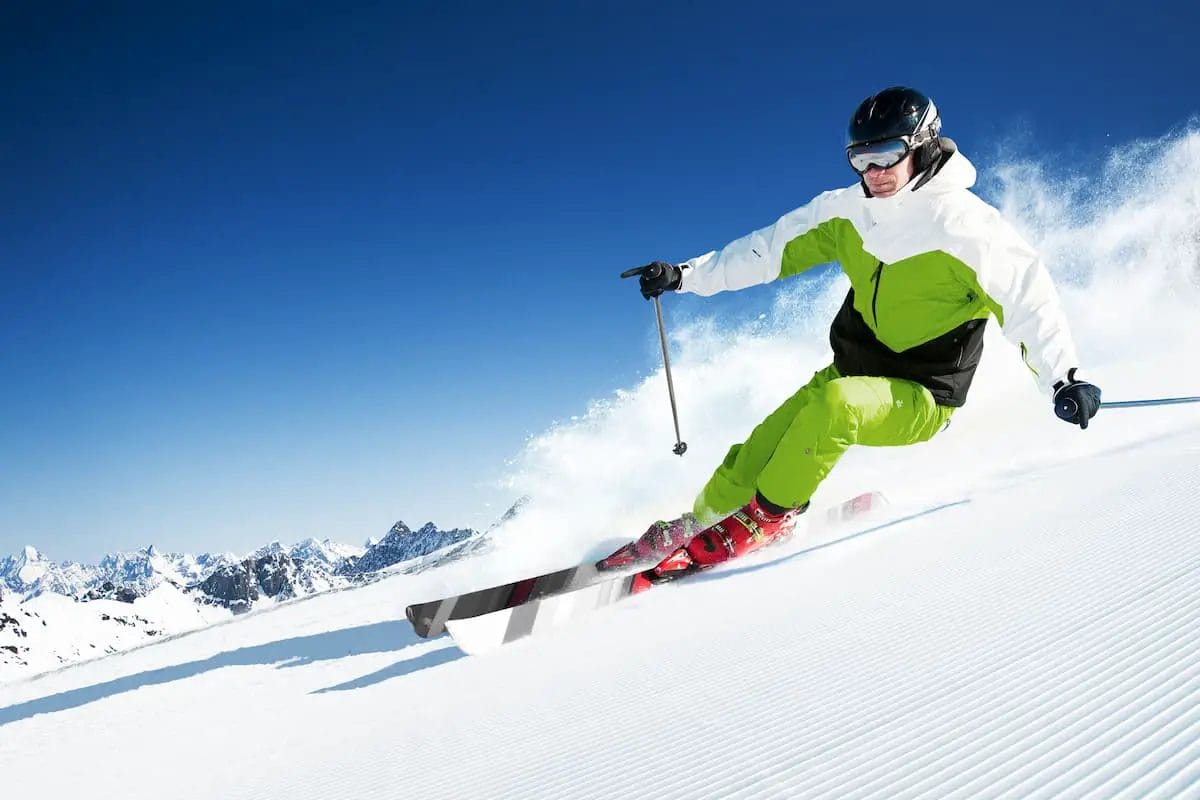 The company policy continues to emphasize being a ski-only resort offering exceptional guest service and skiing experience. Putting the skier vs. snowboarder tussles aside, the Deer Valley Resort is committed to offering a unique experience to its patrons, including excellent ski lessons and special programs.
Thus, the resort restricts the number of daily skiers on the mountain, which is around 7,500 per day.
The fact that the resort has a lift capacity to take 50,000 people uphill every hour and still limits the daily ticket sales or visitation speaks volumes of their commitment to their guests' skiing experience.
However, there is also the reality of what their patrons prefer.
In 2017, a new company bought the Deer Valley resort. At the time, many people expressed their hope that the ski resort would not change its policy and start welcoming snowboarders on the mountain slopes.
3. Alta Ski Area, Utah
Like Deer Valley, Alta's policy allows only skiers, but the rules are more elaborated. You can enjoy the Alta Ski Area only if your skis have retaining devices, metal edges, bindings, and you wear nordic or alpine boots.
Alta prohibits everything else, from snowboards to split boards, ski blades, snow bikes, lurks, saucers, and anything other than the standard ski pole. There are also other regulations and codes for guests to abide by throughout their adventures on the mountain.
4. Les Trois Vallees, France
Les Trois Vallees (The 3 Valleys) in France is the largest ski area in the world. There are more than half a dozen incredible ski resorts spanning the 372 miles (600 km) of explorable trails on the mountain slopes at Les Trois Vallees.
5. Les Portes du Soleil, France
The second-largest ski area in the world is the Portes du Soleil, also in France. This ski area has over a dozen resorts, but their mountain slopes span a larger area than that of Les Trois Vallees. However, the lifts do not have the coverage necessary to tap all the potential trails.
6. Chamonix, France
Chamonix is smaller than both, but it is by no means less popular, especially for those looking for an alternative but adventurous experience. The ski area spanning Chamonix has 5 resorts.
So, around two dozen resorts in these three French hubs do not allow snowboarding.
There are probably other ski areas and resorts in France, Europe, and worldwide that do not allow snowboarding. However, these three have almost the same reason as the Mad River Glen and Deer Valley Resort in the United States.
The Reason These Resorts Ban Snowboarding
Reportedly, Les Trois Vallees, Les Portes du Soleil, and Chamonix had to ban snowboarding was due to the accidents caused by snowboarders. These ski resorts or areas choose such a policy to assure their patrons of the experience they desire.
Furthermore, they generate almost 77% of their annual revenues from clients that prefer an exclusive skiing experience. Hence, the snowboarding ban may appear bold, but the bottom line is often a financial and branding decision.
The Resorts' Concerns About Skiing vs. Snowboarding
You may be familiar with the viral video of snowboarders getting busted at Keystone just before the pandemic shut down the world. The issues like speeding, stunts, and maneuvers are the primary concerns of the ski resorts that do not allow snowboarding.
Almost every study has concluded that both skiing and snowboarding are risky adventures, including the American College of Sports Medicine and the National Institutes of Health. The differences between the sports are about the incidences of injury and vulnerable body parts.
Once upon a time, the ski resorts did not know what to do about snowboarding as it was not covered in their insurance policies, but that reality has changed long ago.
Today, ski resorts put appropriate insurance policies into place for both skiing and snowboarding.
Therefore, the safety of an individual voluntarily skiing or snowboarding is not a resort's concern. However, the resorts prioritize their clients' preferences and safety and thus manage the slopes accordingly.
Also, the on-trail safety of skiers and snowboarders is a real concern.
Besides, one nonpartisan issue continues to be relevant. Many ski resorts have traditional lifts that are not designed for snowboarders, so several amateur snowboarders struggle on the chair, button or poma, and T-bar lifts. And many amateur skiers don't have it easy, either.
Conclusion
The fundamental reasons why some ski resorts do not allow snowboarding are their pre-existing policies and risk aversion so that their clientele continue to be lifelong patrons.
Also, there is a somewhat perpetual conflict between skiers and snowboarders, howsoever mild it may be now.