5 Secluded Beaches in Turks and Caicos
Escape to the secluded beaches in Turks and Caicos and discover a world of untouched beauty and tranquility! We recommend you add these Turks and Caicos secluded beaches to your list (and why):
| Beach | Location | Key Features | Local Tips |
| --- | --- | --- | --- |
| Governor's Beach | Grand Turk | Unspoiled paradise, Bermuda palms, pristine waters | Enjoy a picnic, spot wild horses and donkeys, explore the vibrant underwater world while snorkeling |
| Three Marys Cays | North Caicos | Untouched beauty, coral formations, sea turtle sightings | Bring binoculars for birdwatching, soak in the tranquility, explore the marine life |
| Sandy Point Beach | North Caicos | Broad expanse of soft sand, calm turquoise waters | Take long strolls, encounter nesting sea turtles, enjoy the solitude |
| Pelican Beach | South Caicos | Unspoiled sands, pelican sightings | Unwind and reflect, watch the pelicans in action, embrace the serenity |
| Pumpkin Bluff Pond Beach | North Caicos | Elusive retreat, panoramic views, secluded haven | Explore the nearby Pumpkin Bluff, take in the panoramic views, enjoy the serenity |
These remote(ish) beaches in Turks and Caicos offer an escape from the crowds and a chance to immerse yourself in the untouched beauty of the islands.
With local tips and recommendations, you can make the most of your visit and create unforgettable memories of tranquility and exploration.
Governor's Beach: A Hidden Gem of Tranquility
Tucked away on the beautiful island of Grand Turk, Governor's Beach is a slice of unspoiled paradise. With its powdery white sand contrasted against the clear turquoise waters, it's a picturesque locale that many tourists haven't discovered. Lined with Bermuda palms and dappled with shady spots perfect for a relaxing picnic, it allows you to experience tranquility at its best. You might even find yourself sharing the beach with the island's wild horses and donkeys that often stop by for a visit.
Another draw of Governor's Beach is the exquisite snorkeling. Just a few feet from the shore, you'll be treated to a mesmerizing underwater world teeming with colorful coral reefs and a wide variety of sea life. It's the ideal spot for those seeking a relaxed day of swimming and sunbathing with a touch of adventure.
Three Marys Cays: An Undisturbed Paradise
If your idea of a beach getaway involves isolation and unruffled nature, then Three Marys Cays is the place to be. Located on the island of North Caicos, this beach offers untouched beauty that paints the quintessential picture of a secluded island paradise. Known for its stunning coral formations and sea turtle sightings, it's a sanctuary that beckons marine life enthusiasts.
The picturesque grouping of small islands, or cays, for which the beach is named adds an interesting geographical feature. These tiny islands are also a paradise for birdwatchers, with numerous native and migratory birds making it their home. So, pack a pair of binoculars and enjoy the harmony of nature.
Sandy Point Beach: Seclusion and Serenity
On the western end of North Caicos, Sandy Point Beach is a haven for those seeking solitude and peace. The beach's broad expanse of sugar-soft sand, coupled with the calm, shallow turquoise waters, makes it an inviting spot for long, leisurely strolls. It's not unusual to walk for miles without encountering another soul, making it a true secluded sanctuary.
This beach is also a significant site for nature, as it is an important nesting site for sea turtles. Visiting during nesting season, you might get the chance to witness these majestic creatures undertaking their important life journey. It's a poignant reminder of the raw, untouched beauty that Turks and Caicos hold.
Pelican Beach: Off-the-Beaten-Path Beauty
Pelican Beach, situated on the island of South Caicos, is a true embodiment of 'off-the-beaten-path' beauty. The beach's unspoiled sands stretch as far as the eye can see, with the gentle sounds of lapping waves creating a symphony of tranquility. This beach is the perfect escape from the hustle and bustle of everyday life, offering an idyllic setting to unwind and reflect.
A distinguishing feature of Pelican Beach is the frequent sightings of the eponymous pelicans. These majestic birds are often seen swooping and diving in the surrounding waters, creating a spectacle for beachgoers. It's a sight that adds to the charm and appeal of this secluded beach.
Pumpkin Bluff Pond Beach: A Hidden Retreat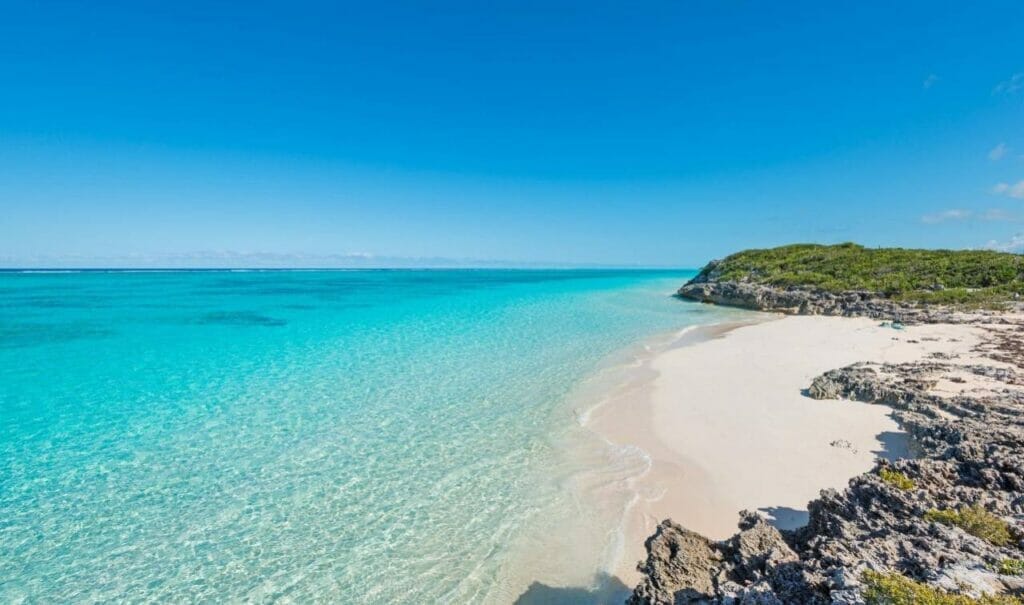 Tucked away on the island of North Caicos, Pumpkin Bluff Pond Beach is an elusive retreat that only the most adventurous beachgoers get to experience. Surrounded by verdant vegetation and boasting panoramic views of the crystal-clear ocean, this beach is the epitome of seclusion.
The beach gets its name from the nearby Pumpkin Bluff, a small cliff that offers panoramic views of the beach and the mesmerizing hues of the Caribbean Sea. For the adventurous spirits, a trip to the bluff is a must for the breathtaking scenery it provides. Whether you choose to lounge on the soft sands or explore the nearby terrain, Pumpkin Bluff Pond Beach is a secluded haven that promises a day of serenity and exploration.
Local Tips and Recommendations
Venturing off the beaten path to secluded beaches in Turks and Caicos brings its own set of rewards. But to further enhance your experience, it pays to heed some local advice and recommendations. Here are a few tips from those who know the islands best.
Exploring the Islands: The most authentic way to discover the secluded beaches is by renting a car or a bike and exploring the islands at your own pace. Many of these beaches are off the typical tourist path, so having your own transportation can give you the freedom to explore these hidden gems.
Best Time to Visit: While Turks and Caicos is a year-round destination, the period from November to May, known as the "dry season," is often the best time to visit for beach lovers. The weather is generally sunny and warm, perfect for sunbathing or swimming.
Essential Gear: Pack a good sunscreen, a sunhat, and some comfortable beachwear. A sturdy pair of water shoes is also a good idea, particularly for beaches with rocky entrances or for those who want to explore the shallow coral reefs. And don't forget your snorkeling gear!
Respecting the Environment: Turks and Caicos is home to a vibrant ecosystem, so ensure you respect local guidelines to protect it. Avoid touching or standing on coral reefs, keep a respectful distance from wildlife, and always take your trash with you. Leave nothing but footprints!
Sampling Local Cuisine: No visit to Turks and Caicos is complete without sampling the local cuisine. The islands are renowned for their seafood, particularly conch, which is served in various forms. Don't miss the opportunity to try dishes like conch fritters or conch salad. Many local restaurants and food shacks near the beaches serve these delicacies.
Staying Hydrated: Remember, the tropical sun can be intense, even on cooler days. Always carry plenty of water to stay hydrated, particularly if you're planning a long beach day.
Respect Local Customs: Finally, remember to respect local customs and traditions. Turks and Caicos is a friendly and welcoming destination, but like all places, has its own set of norms and expectations. Dress modestly when you're away from the beach, and always ask for permission before taking photos of locals.
FAQ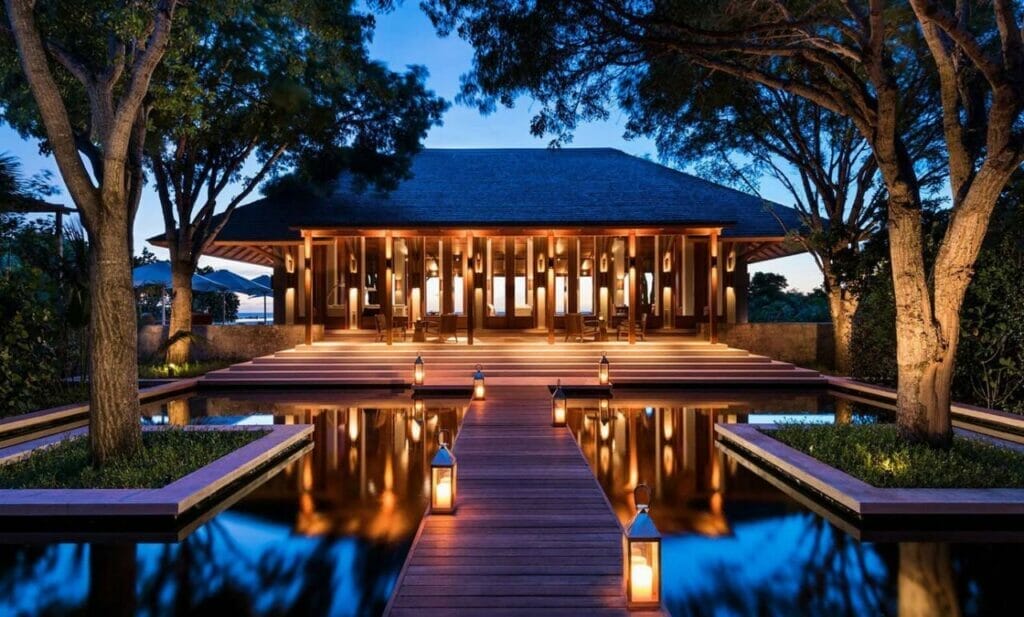 Which part of Turks and Caicos has the best beach?
Grace Bay Beach, located on the island of Providenciales in Turks and Caicos, is widely considered to have the best beach in the region. Its turquoise waters and soft, powdery white sand stretch for approximately 12 miles, providing a picturesque backdrop for relaxation and water activities. Grace Bay Beach offers a perfect combination of natural beauty and amenities, with luxury resorts, water sports facilities, and dining options within easy reach, making it a popular choice for beach lovers.
Are there private beaches in Turks and Caicos?
Yes, there are private beaches in Turks and Caicos. Many luxury resorts and hotels in the islands have their own private beach areas exclusively for their guests. These secluded beaches offer tranquility, privacy, and personalized services. Some resorts also provide access to private islands or cays with pristine beaches, allowing visitors to enjoy an even more exclusive beach experience.
What is the most secluded beach on earth?
One of the most secluded beaches on earth is the Anse Source d'Argent beach, located on the island of La Digue in the Seychelles archipelago. This exquisite beach offers a surreal landscape with towering granite boulders, crystal-clear turquoise waters, and powdery white sand. Its remote location, limited accessibility, and protected status contribute to its seclusion. Anse Source d'Argent's untouched beauty and tranquil atmosphere make it a coveted destination for those seeking ultimate privacy and serenity.