9 Influences of Rastafarian Culture in Jamaica
Beyond its link with reggae music, Rastafarianism, a sociocultural movement with roots in Jamaica, has had a significant influence on many facets of society. From fashion and language to visual arts and rituals, Rastafarian culture has woven its vibrant threads into the tapestry of Jamaican identity.
With its principles of social justice, Afrocentric pride, and equality, Rastafarianism has influenced not only Jamaican politics and activism but also the country's dietary practices, education, and even tourism. 
As this movement continues to spread globally, it fosters unity and cultural pride among believers worldwide, while leaving an indelible mark on the cultural landscape of Jamaica.
Music and Reggae
If one were to associate Rastafarian culture with a single element, it would undoubtedly be reggae music. The heart-throbbing rhythm of reggae originated in Jamaica, a testament to the Rastafari influence on the island's sonic landscape. This genre, characterized by its distinctive beat and profound lyrics, has become a worldwide phenomenon, carrying the essence of Rastafarian spirituality far and wide.
Reggae has become linked with the Rastafarian cause thanks to musicians like the renowned Bob Marley. Lyrics filled with references to the Rastafarian faith, African identity, social justice, and a peaceful existence intertwine the music with the culture. Instead of merely being fun, these songs act as the soundtrack to a cultural revolution.
Fashion and Style
Rastafarianism's impact on fashion in Jamaica is colorful and distinct. The most recognizable feature is the 'dreadlocks' hairstyle, symbolizing the mane of the Lion of Judah, a key figure in Rastafarian beliefs. This hairstyle has transcended Jamaican borders and has been adopted by fashionistas and cultural enthusiasts around the globe.
Rasta colors – red, green, gold, and black – also permeate Jamaican fashion, each hue representing a crucial aspect of the Rastafarian philosophy. Red signifies the blood of martyrs, green the beauty of Ethiopia (the Rastafarian Promised Land), gold symbolizes the wealth of Africa, and black stands for the skin color of Africans. These hues may be seen in food, jewelry, home goods, and even some apparel.
Language and Dialect
Rastafarians are not exempt from the fact that language is a powerful instrument for cultural expression. They've uniquely shaped Jamaican patois (Creole) by infusing it with elements reflective of their beliefs and African heritage. They often substitute words that denote hierarchy or oppression with more empowering alternatives, rejecting the language of Babylon, which they associate with the oppressive western system.
An excellent example of this linguistic transformation is the use of 'I and I' instead of 'you and I,' emphasizing unity and equality among individuals. This creative adaptation of language extends beyond interpersonal communication, finding its place in song lyrics, poetry, and daily conversation, reinforcing the presence and influence of Rastafarian culture.
Visual Arts and Symbolism
In Jamaica, the Rastafarian culture has significantly influenced the realm of visual arts. Paintings, murals, sculptures, and even handmade crafts bear the mark of Rastafari beliefs and aesthetics. The movement's origins and goals are constantly recalled through representations of symbols like the Lion of Judah, the Star of David, and portraits of Emperor Haile Selassie.
This symbolism isn't restricted to traditional forms of art but permeates the more public spaces as well. Street graffiti, often adorned in the vibrant Rasta colors, visually narrates the Rastafarian history, struggle, and spirituality. It's an open gallery that testifies to the deep-seated influence of the Rastafari culture in Jamaica.
Rituals and Ceremonies
Rituals and ceremonies are vital in Rastafarian culture, serving as avenues to connect with the divine and reinforce the movement's principles. These practices often involve drumming, chanting, and the sacramental use of ganja (marijuana). Drumming creates a unifying heartbeat, while chanting fosters devotion and invokes spiritual blessings. The sharing of ganja enhances spiritual awareness and symbolizes the interconnectedness of Rastafarian believers.
Ceremonies like the Nyabinghi gathering and reasoning sessions provide opportunities for communal bonding, spiritual reflection, and intellectual discourse, strengthening the Rastafarian community and fostering personal growth. These rituals embody the core values of unity, spirituality, social justice, and African identity within the Rastafarian movement.
Literature and Poetry
Literature and poetry hold immense importance in the preservation and propagation of Rastafarian culture. Through their literary creations, Rastafarian poets and writers have effectively communicated their religious beliefs, shed light on societal and political concerns, and celebrated African heritage.
Notable works like "The Holy Piby" authored by Robert Athlyi Rogers and "The Promised Key" written by Leonard Howell have emerged as influential texts within the Rastafarian movement, offering spiritual guidance and historical insights. These literary contributions serve as pillars for Rastafarian ideology and contribute to the ongoing cultural legacy of the movement.
Influence on Jamaican Politics
Because of its dedication to social justice and equality, rastafarianism has had a considerable impact on Jamaican politics. The movement's core values have shaped political ideologies and activism within the country, prompting a greater emphasis on addressing systemic inequalities. Rastafarians have been outspoken advocates for the rights of marginalized communities, vehemently opposing discriminatory legislation and urging revisions to the law to promote justice and inclusiveness.
Moreover, certain individuals within the Rastafarian community have actively engaged in politics, leveraging their platforms to advance progressive agendas. By participating in political processes, these Rastafarian figures have sought to bring about tangible change and promote the principles and values of the movement on a broader scale. In addition to amplifying the Rastafarian community's views, their engagement helped to reshape Jamaica's political climate by raising people's knowledge of and interest in social justice concerns.
The Global Spread of Rastafarianism
Rastafarianism has transcended Jamaican borders, attracting followers worldwide who resonate with its principles of self-determination, cultural pride, and social justice. Rastafarian communities can now be found in various countries, adapting the culture to local contexts while maintaining a connection to Jamaican roots.
Rastafarianism has grown around the world thanks to elements including migration, cross-cultural interaction, and the influence of reggae music. Today, Rastafarianism represents a vibrant and inclusive spiritual and cultural expression that fosters global solidarity among believers across diverse locations.
Cultural Impact on Jamaican Society
In Jamaica, rastafarianism is a significant socio-cultural movement that has impacted the identity of the country; it is more than simply music, dress, and art. Despite initial societal resistance, Rastafarian principles of Afrocentric pride, self-determination, and social justice have gradually seeped into mainstream Jamaican society. Today, Rastafari heritage is an intrinsic part of Jamaica's global image.
Rastafarianism has also influenced Jamaica's dietary practices, with the adoption of the 'ital' diet, focused on natural, plant-based foods, embodying the Rasta principle of living in harmony with nature. This trend aligns with the global shift towards healthier, more sustainable eating habits, further solidifying Rastafarianism's cultural influence.
In addition to its impact on identity and dietary practices, Rastafarianism has influenced various aspects of Jamaican society.
Here are some examples:
Social Activism: Rastafarianism's emphasis on social justice has inspired many Jamaicans to become advocates for change. Fighting against issues like poverty, injustice, and prejudice, Rastafarian groups and people have been at the forefront of grassroots movements. Their advocacy for greater inclusion and respect for vulnerable populations has significantly shaped Jamaica's social and political scene.
Cultural Tourism: Rastafarianism has become an important aspect of Jamaica's tourism industry. Visitors from around the world are drawn to Jamaica to experience Rasta culture firsthand, including visits to Rastafarian communities, reggae music festivals, and cultural events. Due to this interest, cultural exchanges and ecotourism programs have been created, giving Rastafarian communities employment possibilities and promoting Jamaica's rich cultural legacy.
Education and Scholarship: Rastafarian principles have influenced educational initiatives in Jamaica. Some Rastafarian communities have established their own schools, where Afrocentric teachings, African history, and Rasta philosophy are incorporated into the curriculum. Rastafarian scholars and intellectuals have also contributed to academic discourse, providing alternative perspectives on history, culture, and spirituality, challenging traditional narratives and promoting cultural diversity.
Rastafarian Culture FAQ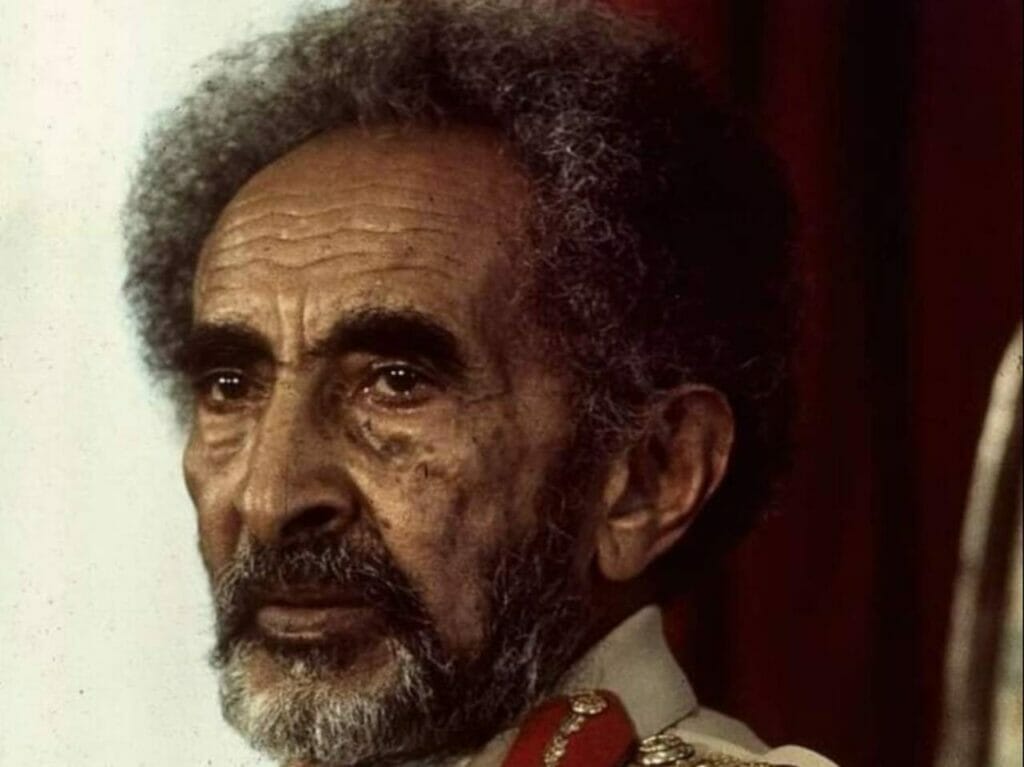 What Does Rastafarian Culture Believe?
Emperor Haile Selassie I of Ethiopia is revered in the Rastafarian religion as being divine and the manifestation of God (Jah). They see Ethiopia as their spiritual homeland and reject the notion of a white Jesus. They also emphasize social justice, repatriation to Africa, and the sacramental use of marijuana as a means of spiritual enlightenment.
What Does It Mean To Be Rastafarian?
To be Rastafarian means embracing a unique lifestyle and worldview. It entails having a strong sense of African origin, believing in the deity of Emperor Haile Selassie I, upholding the ideals of social equality and justice, and rejecting societal conventions and oppressive structures. Rastafarians also express their faith through distinctive cultural practices such as wearing dreadlocks, using specific language (e.g., "I and I" instead of "you and me"), and engaging in communal gatherings known as "reasonings."
What Is The Rastafarian Way Of Worship?
The Rastafarian way of worship is characterized by informal gatherings called "reasonings" where individuals come together to discuss and interpret religious texts, share insights, and engage in communal prayer and song. These gatherings often take place in a Nyabinghi temple or a natural outdoor setting. Rastafarians also rely on meditation, chanting, and the use of marijuana as a sacrament to enhance spiritual consciousness and facilitate a closer connection with God (Jah).