Hawaii, a tropical paradise that beckons travelers with its stunning landscapes and warm aloha spirit, offers a difficult choice between two captivating islands: Oahu and Kauai.
The main difference between Oahu and Kauai lies in their ambiance and attractions. Oahu, known as the gathering place, offers a bustling urban experience with vibrant nightlife, shopping, and historical sites like Pearl Harbor. Kauai, the garden isle, is renowned for its lush, untouched landscapes, pristine beaches, and a more tranquil environment.
Travelers seeking a dynamic city experience should choose Oahu, while those desiring a serene natural retreat should opt for Kauai. Consider your preferences to make the most suitable choice for your Hawaiian adventure.
| Aspect | Oahu | Kauai |
| --- | --- | --- |
| Cost Range for 1 Week | $808 – $7,565 (source) | $584 – $2,525 (source) |
| Location | Third-largest Hawaiian Island | Fourth-largest Hawaiian Island |
| Size | Approx. 597 sq. miles | Approx. 552 sq. miles |
| Population | Approx. 1,000,000 | Approx. 72,000 |
| Main City | Honolulu | Lihue |
| Climate | Tropical | Tropical |
| Topography | Diverse | Mountainous and lush |
| Beaches | Waikiki, North Shore | Na Pali Coast, Poipu |
| Tourist Attractions | Pearl Harbor, Diamond Head, Polynesian Cultural Center | Waimea Canyon, Hanalei Bay, Na Pali Coast, Fern Grotto |
So, whether you're in search of adventure-packed exploration or serene beachside retreats, read on to discover which Hawaiian paradise is your perfect match.
Geographical
Hey there!
If you're torn between Oahu and Kauai for that dreamy Hawaiian trip, let me tell you, either choice is like winning a tropical lottery!
Think of Oahu as a sun-drenched hub that has something for every soul. Whether you're the surfer dude eyeing the waves at Waikiki Beach, the family eager to bond over a hike up the Diamond Head Crater, or someone simply mesmerized by rainforests and waterfalls, Oahu's got your back. And oh, for all the city-lovers out there, Oahu dazzles with its lively vibes, from delicious foodie haunts to shopping havens that fit both luxe lovers and budget buddies.
Now, if you're leaning towards Kauai, the "Garden Isle", imagine stepping into a nature-infused dream. Perfect for couples looking for that intimate getaway, Kauai weaves romance in its air. From the jaw-dropping beauty of the Na Pali Coast to the grandeur of the Waimea Canyon, every corner is postcard-worthy. Fancy a beach day? Poipu Beach and Hanalei Bay await. For those with an adrenaline rush, there's zip-lining, kayaking, and so much more!
On the practical side, if you've got an eye on the wallet, Oahu shines with a range of stays, from cute vacation rentals to budget-friendly hotels. Plus, its awesome public transport is a lifesaver! For those ready to treat themselves, Oahu's plush resorts and chic shopping zones won't disappoint.
Kauai, while serene, isn't shy of choices either. From quaint B&Bs and comfortable hotels for all budgets to opulent resorts that redefine luxury, you're sure to find your perfect spot.
In a nutshell, whether it's the energetic Oahu or the dreamy Kauai that's calling you, both promise memories to cherish. Hawaii, with its incredible landscapes and warm heart, is eagerly waiting to give you the best vacation stories. So, all set to get enchanted? Grab that suitcase and let the Hawaiian vibes sweep you off your feet!
Beaches
When you dream of Hawaiian beaches, both Oahu and Kauai come to mind, right? Let's dive deep.
Oahu is like that vibrant friend who's always buzzing with energy. Think Waikiki Beach – where families with little ones can laugh as the waves lap at their feet and craft sandcastles worthy of a kingdom. If you're with your special someone, imagine walking hand in hand, watching the sun melt into the ocean – now that's a postcard moment!
And for my thrill-seekers, Oahu's North Shore awaits with waves that'll give you stories for a lifetime. From backpacking adventurers to those who crave five-star luxury, Oahu has a place for everyone.
Now, Kauai? Think of it as nature's best-kept secret. Here, families can dive into Poipu Beach's gentle waves and be greeted by rainbow-colored fish. For couples looking for an escape from the world, the quiet shores of Polihale State Park whisper stories of romance.
And for the adventurers among you, Kauai teases with trails leading to hidden gems like Queen's Bath. Though Kauai might not be brimming with luxury resorts, it promises an authentic Hawaiian heart-beat experience that's hard to resist.
So, what's it gonna be? If you're craving a mix of everything under the Hawaiian sun, Oahu might be calling your name. But if untouched beauty and nature's embrace sound like your jam, Kauai's waiting.
Attractions and Activities
Craving an exciting family escapade? Oahu, known as the "Gathering Place," is your go-to! Honolulu beckons with the ever-popular Waikiki Beach. Imagine yourself soaking up the sun, riding the waves, and building sandcastles till sunset. And if you're curious about the island's rich culture, the Polynesian Cultural Center is a treasure trove of dance, music, and mouthwatering island delicacies.
Adventure enthusiasts, you're in for a treat! The hike up Diamond Head promises views that'll take your breath away. Plus, with diverse dining and pocket-friendly stays, Oahu ensures memories without breaking the bank.
But if you're dreaming of a serene getaway with your special someone, the "Garden Isle" of Kauai awaits. Dive into its mesmerizing green vistas and spellbinding beauty that screams romance. From soaring over the mystical Na Pali Coast by helicopter to experiencing the diverse climates of the island, Kauai promises moments that'll make your heart skip a beat. Fancy a luxurious stay? The island's plush resorts and secluded vacation spots are pure bliss.
And hey, thrill-seekers, don't be fooled by Kauai's tranquility. Dive into ziplining over deep valleys, ATV adventures unveiling the island's secrets, or kayak journeys to the bewitching Uluwehi Falls. And for those surfing dreams, Hanalei Bay's waves are ready to challenge and excite.
Whether it's kiddo laughter over sandcastles, intimate strolls amidst lush greens, or that adrenaline rush you're after, Hawaii's embrace is wide and welcoming.
accommodation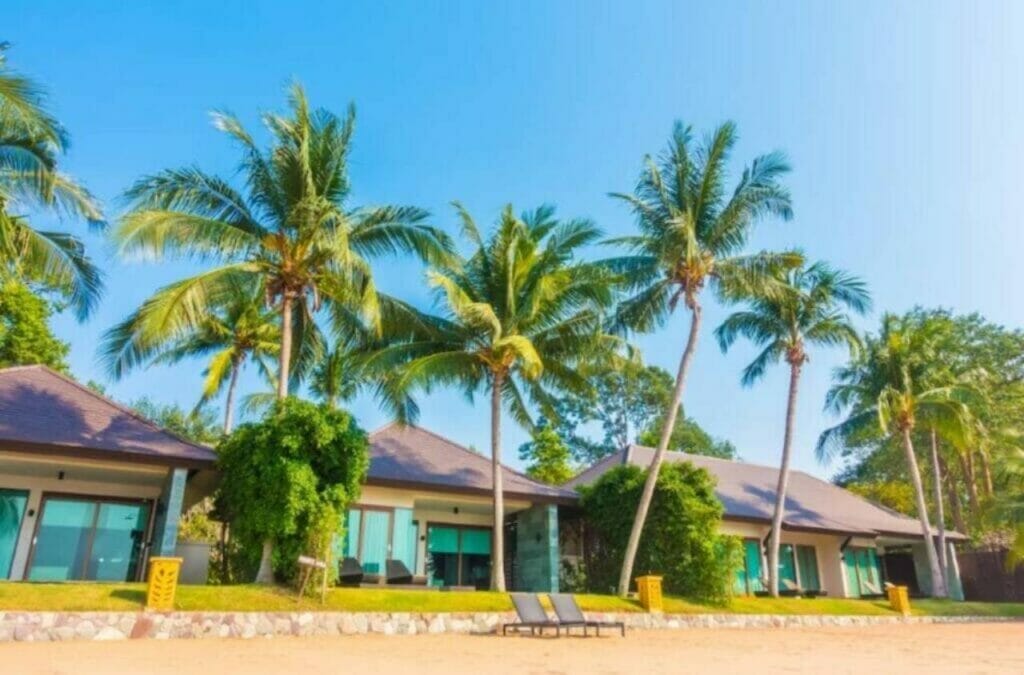 Oahu, with its lively heartbeat and colorful tapestry of experiences, offers stays for every kind of traveler. If you're tagging the whole family along, the Marriott's Ko Olina Beach Club will feel like a second home with its spacious villas and fun-for-all-ages amenities. And if you're all about luxury and being pampered, the Four Seasons Resort Oahu at Ko Olina is like stepping into a dream.
Think mesmerizing ocean vistas, gourmet dining, and top-tier service. If you're on a budget but don't want to compromise on experience, the Embassy Suites by Hilton Oahu Kapolei will treat you to cozy suites and a hearty complimentary breakfast, ensuring you're energized for all the island adventures ahead.
Now, if you're drawn to the whisper of the winds through lush greenery, Kauai, the mesmerizing Garden Isle, beckons. Families can find their piece of paradise at the Grand Hyatt Kauai Resort & Spa, complete with a stunning pool complex, engaging activities for the kiddos, and a beach that'll steal your breath away. Lovebirds, there's a romantic nest waiting for you at The Royal Sonesta Kaua'i Resort Lihue.
And if you're the kind who loves having a cozy corner with a hint of home, the Hilton Vacation Club The Point at Poipu Kauai offers roomy suites and handy kitchenettes, perfect for the savvy traveler looking to explore at their rhythm.
From vibrant city buzz to the soothing songs of nature, both islands guarantee an epic Hawaiian journey for every traveler.
Transportation
Oahu, with its vibrant spirit, is all set to welcome you! If you're traveling with family or that special someone, Lucky Owl Car Rental has roomy vehicles to make those scenic drives extra cozy. But if you're yearning for a rugged journey, exploring those secret nooks and crannies, G.I. Jeep Rental Oahu is the way to go. And for a sprinkle of luxury on your travels? National Car Rental has got your back with some sleek cars and top-tier service.
Swinging over to the serene beauty of Kauai? Navigate the Garden Isle without a hitch! Families and budget-savvy travelers will love the dependable and wallet-friendly options at Rent A Car Kauai. If you're feeling a bit fancy, Enterprise Rent-A-Car has a lineup of snazzy rides for you. And for the adventurers at heart, Aloha Car Rentals Kauai offers vehicles ready to tackle everything from dense forests to dramatic coastlines.
No matter if you're leaning towards Oahu's dynamic vibes or Kauai's calming embrace, there's a car and an unforgettable journey waiting for you.
Dining Experience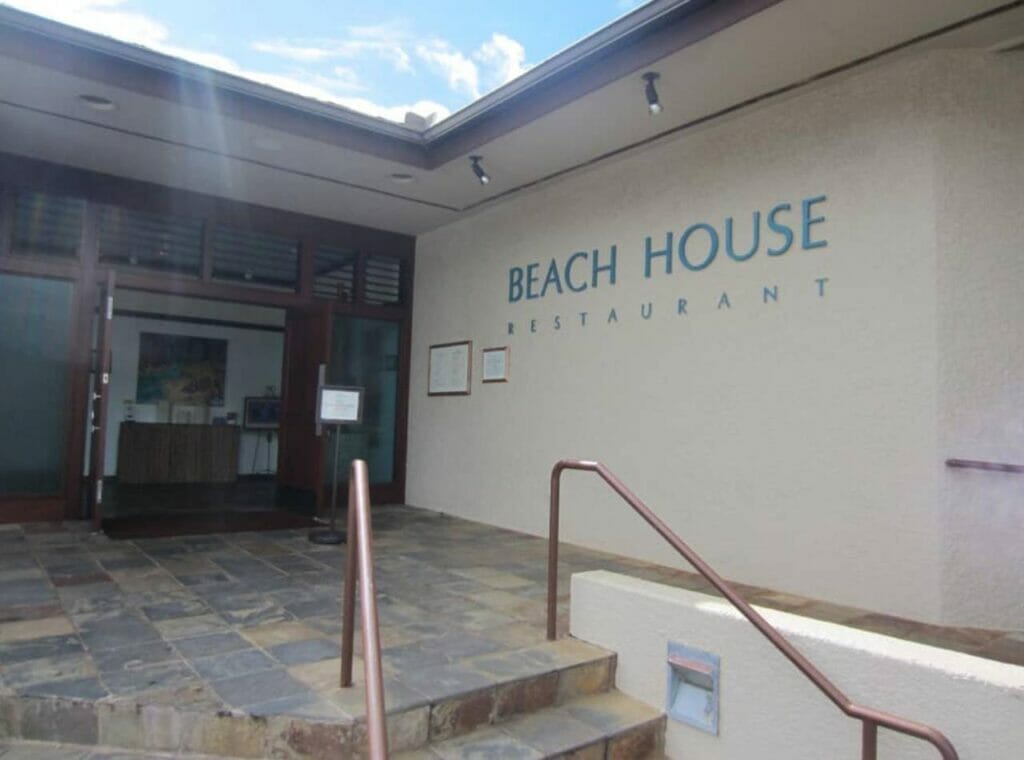 If you're like me and live to eat, then Oahu and Kauai are nothing short of a foodie's paradise!
First stop: Oahu, the heart of Hawaii. Imagine families gathered around, sharing stories over plates of local favorites mixed with international flair. And for those romantic date nights? 53 By The Sea and La Mer have got you covered. Picture yourself at 53 By The Sea, with the vast ocean stretching out before you, and a sumptuous seafood dish on your plate.
Meanwhile, La Mer beckons with its French-inspired magic, perfect for those special occasions. But hey, if you're traveling on a budget or just looking for a cool, offbeat place, Mud Hen Water's trendy, laid-back vibe and Hawaiian fusions are where it's at!
Alright, ready for round two? Let's head over to Kauai, an island that matches its natural splendor with gastronomic wonders. Families put Beach House Restaurant – Kauai on your list. Trust me, the sunsets there are as delightful as their seafood! Planning a dreamy date night? Sam's Ocean View Restaurant in Kapaa sets the scene with its captivating ambiance and Pacific Rim-inspired dishes.
And if you're in the mood for some lively fun by the beach, Duke's Kauai is where the party's at! Dedicated to the iconic Duke Kahanamoku, you'll get a taste of the island's vibrant surf culture and yummy island favorites.
Oahu Vs Kauai FAQ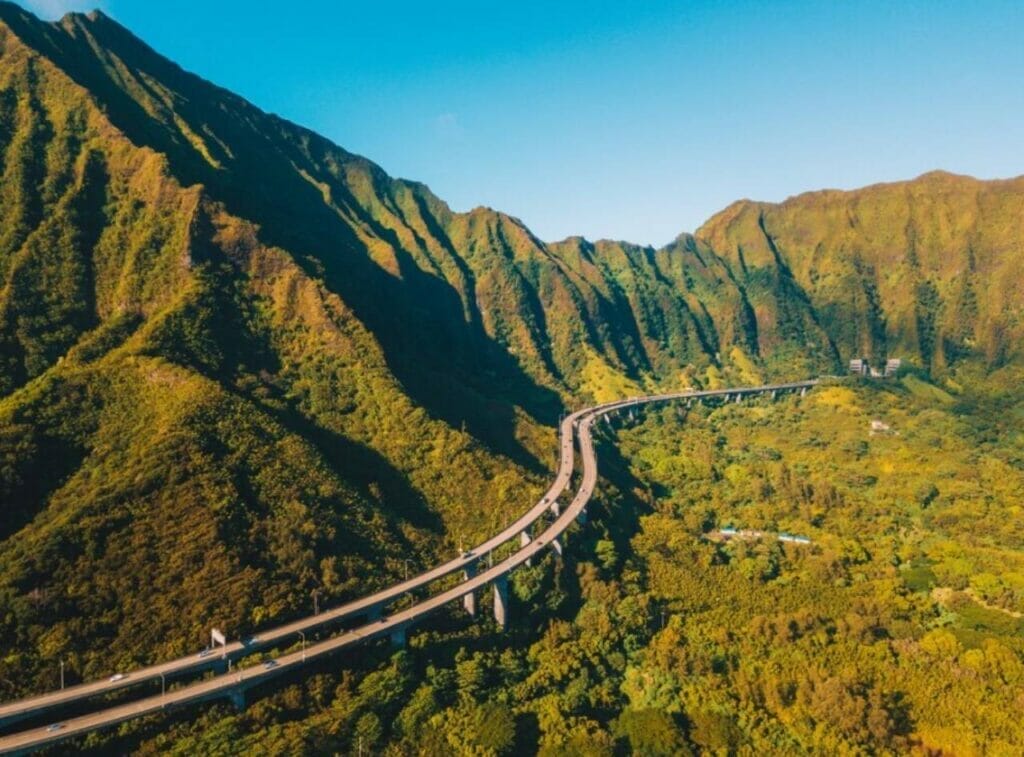 Is Oahu Or Kauai Better?
Both Oahu and Kauai offer unique and enticing experiences, making it challenging to determine which is better. Oahu boasts diverse landscapes, vibrant city life, and world-renowned beaches, while Kauai captivates with its raw natural beauty, tranquil atmosphere, and stunning coastal vistas. The choice ultimately depends on personal preferences and the type of vacation one seeks.
Is Kauai Cheaper Than Oahu?
When it comes to vacation costs, Oahu tends to be more affordable than Kauai. Oahu's larger tourism industry leads to competitive prices for accommodations, dining, and activities. While Kauai may be slightly pricier, the higher costs can be balanced by opting for budget-friendly accommodations, dining options, and taking advantage of the island's many free or inexpensive natural attractions.
Is Kauai The Same As Oahu?
No, Kauai and Oahu are distinct islands with their own unique characteristics. Kauai is the oldest island in the Hawaiian chain and is known as "the Garden Isle," featuring raw landscapes, lush greenery, and a more tranquil atmosphere. In contrast, Oahu is the third largest island, offering diverse landscapes, vibrant cityscapes, and world-renowned beaches. Each island provides a different experience and appeals to different types of travelers.