Travelers from different backgrounds are drawn to Oahu and the Big Island, two stunning locations in the Hawaiian archipelago, for their diverse landscapes and one-of-a-kind experiences.
The main difference between Oahu and Big Island lies in their respective experiences. Oahu offers a vibrant city atmosphere, iconic Waikiki Beach, and historical landmarks like Pearl Harbor. Big Island is more diverse with active volcanoes, lush rainforests, and stargazing opportunities atop Mauna Kea.
Travelers seeking a mix of urban delights and cultural history may prefer Oahu, while those craving natural wonders and adventure might opt for Big Island.
| Aspect | Oahu | Big Island |
| --- | --- | --- |
| Cost Range for 1 Week | $808 – $7,565 (source) | $727 – $3,923 (source) |
| Location | Central Pacific | Central Pacific |
| Geography | Third largest island | Largest Hawaiian island |
| Language | English, Hawaiian | English, Hawaiian |
| Government | Honolulu City & County | Hawaii County |
| Currency | US Dollar | US Dollar |
| Tourism | Busy island with major resorts and attractions | Diverse tourism, known for volcanoes and outdoor activities |
| Economy | Strong economy with focus on tourism, military, and business services | Agriculture, tourism, astronomy, and small businesses |
Join us as we delve into their distinct attractions, stunning coastlines, awe-inspiring volcanoes, rich cultural heritage, and the diverse lifestyles that make each island a captivating paradise.
paradise Geography guide
Aloha, fellow wanderlust souls! Deciding between Oahu and the Big Island for your Hawaiian adventure? Let's dive in and uncover the magic each island holds.
Oahu, often referred to as "The Gathering Place," is truly a paradise for all – whether you're traveling with family, as a couple, or on a solo expedition. Imagine sinking your toes into the soft sand of Waikiki Beach, gazing up at the majestic Diamond Head, or snorkeling in the clear turquoise waters of Hanauma Bay.
And for the explorers among you, Oahu's myriad hiking trails lead you to secret spots deep within its emerald landscapes. Regardless of your budget, Oahu has a warm embrace ready, from cozy hideaways to luxe retreats.
Now, let's set sail to the Big Island, and its name indeed gives a hint about its vastness! It's like Mother Nature's diverse canvas. Families, prepare to be spellbound by the fiery dance of lava in Hawai'i Volcanoes National Park. Lovebirds, find your peaceful nook in the quaint towns of Hilo or Kona, with their black sand kisses and tangerine sunsets
And hey, adrenaline junkies, from gliding through waves to counting stars atop Mauna Kea, your thrill list is endless. Just a note: while the Big Island caters to both budget travelers and those wanting a splash of luxury, some corners are simply a realm of opulence.
Ultimately, picking between Oahu and the Big Island hinges on the memories you wish to craft. If you're drawn to a fusion of experiences, the Big Island will serve as your perfect backdrop. But if you're seeking the pulse of island life mixed with serene nature, Oahu is calling your name.
Beach Paradise Showdown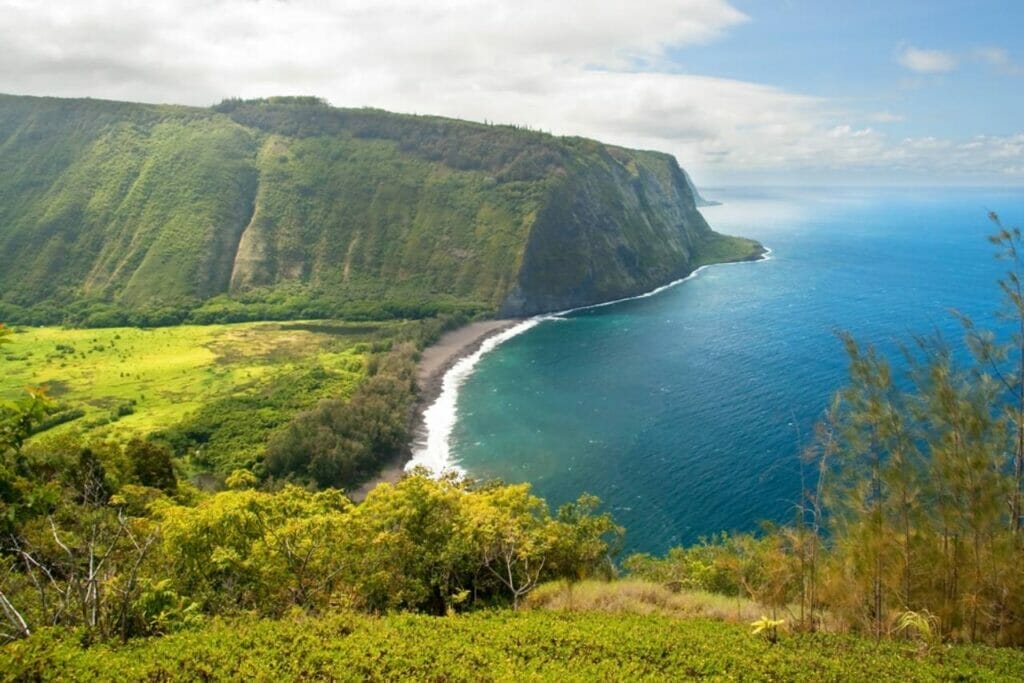 Oahu, lovingly nicknamed the "Gathering Place," is like that friend who knows how to throw both a chill get-together and an adrenaline-pumping party. Waikiki Beach? Think shimmering waters with a backdrop of the majestic Diamond Head Crater – perfect for all those action-packed water activities.
If you're bringing the family along, Kailua Beach's gentle waves are pure kiddo-bliss. For those lovebirds out there, find your romantic nook on the soft white sands of Lanikai Beach. And for my thrill-seekers, the Banzai Pipeline at North Shore is your ticket to witnessing pro surfers dancing with mighty waves.
Now, Big Island, or Hawaii Island if we're being formal, is that serene yet mysteriously adventurous friend. Families, imagine spotting rare sea turtles lounging on the unique Punalu'u Black Sand Beach. Couples, lose yourselves in the sunset reflections of Hapuna Beach's clear waters. And for the bold-hearted, Papakolea Green Sand Beach awaits with its volcanic aura, while Keauhou Bay tempts with a chance to snorkel with majestic manta rays.
Budget-wise, Oahu's got your back with everything from chic hotels to snug vacation nests. But let's give a shoutout to Big Island's cozy spots in Hilo and Kona, ensuring that dream trip doesn't drain your wallet.
Now, for my luxury lovers: Oahu flaunts swanky resorts in Honolulu and Ko Olina – think spa days, fine dining, and ocean views that'll sweep you off your feet. Yet, Big Island isn't one to be left behind, with its luxury havens along the Kohala Coast serving elite amenities and serene beach access.
Must-See Attractions
First, say 'Aloha' to Oahu, Hawaii's pulsating heart. This island isn't just about the glittering city vibes; it's also home to some jaw-dropping beaches. Taking the family? Waikiki Beach awaits with its gentle waves perfect for those tiny feet.
For those in love, imagine holding hands on a sunset cruise, feeling the ocean breeze, and stealing a kiss beneath the golden horizon. And hey, thrill-seekers, the North Shore's epic waves are calling your name! Whether you're saving for the future or splurging in the moment, Oahu has a cozy nook or luxe suite just for you.
Then there's the Big Island, where Mother Nature puts on a grand show. Adventure families, imagine your kiddos' eyes lighting up at the sight of real lava flows at Hawaii Volcanoes National Park! For the lovebirds, imagine whispered secrets on the velvety black sand beaches beneath a canopy of stars.
And adrenaline aficionados? This island is your playground, from chasing waterfalls to hiking through emerald rainforests and even spotting snow on tropical peaks! Whether you're pinching pennies or living the high life, the Big Island welcomes all with open arms and endless wonders.
So here's the scoop: if you're vibing with lively streets, iconic beaches, and an eclectic mix of adventures, Oahu's your jam. But if your heart's set on nature's drama, otherworldly sights, and serene spots away from the bustle, set your compass for the Big Island. Either way, Hawaii promises pure magic, tailoring memories that fit just right.
Accommodations Comparison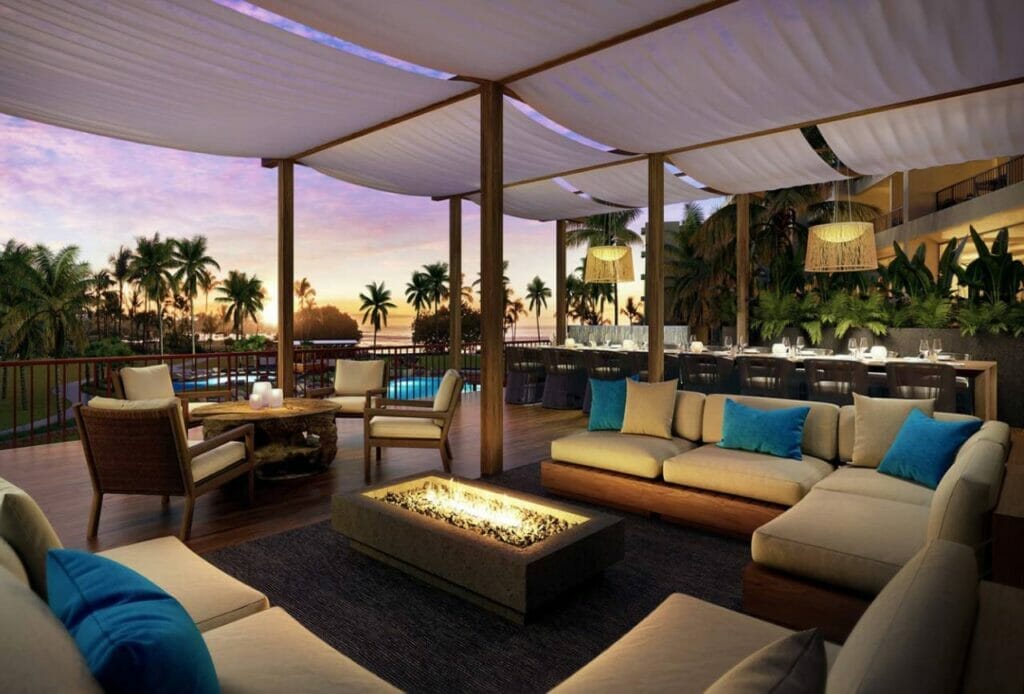 Imagine this: You and your family laughing and making memories by the Oahu shores. For a heartwarming family trip, Oahu steals the spotlight with its array of kid-friendly stays. Want spacious rooms with a slice of the ocean? Marriott's Ko Olina Beach Club is calling your name.
But if it's a sprinkle of luxury you're after, let the Four Seasons Resort Oahu at Ko Olina wrap you up in its lavish embrace. And for the lovebirds among us, the intimate and mesmerizing views at the Embassy Suites by Hilton Oahu Kapolei might just spark a little extra romance!
Now, if the call of the wild resonates with your spirit, the Big Island beckons. Here, adventurers and nature buffs find their haven. Base yourself at Mauna Lani, Auberge Resorts Collection, where the allure of lush landscapes and volcanic terrains meet.
And if you're looking to experience the island's magic without stretching your wallet, The Islands at Mauna Lani, a Destination by Hyatt Residence, offers the perfect blend of budget-friendly luxury.
Oahu thrums with life, appealing to families and couples with its infectious energy. Meanwhile, the Big Island's vast landscapes draw those hungry for adventure. Whether you're counting pennies or splurging on splendors, these islands guarantee an unforgettable journey.
Comparing Car Rental Options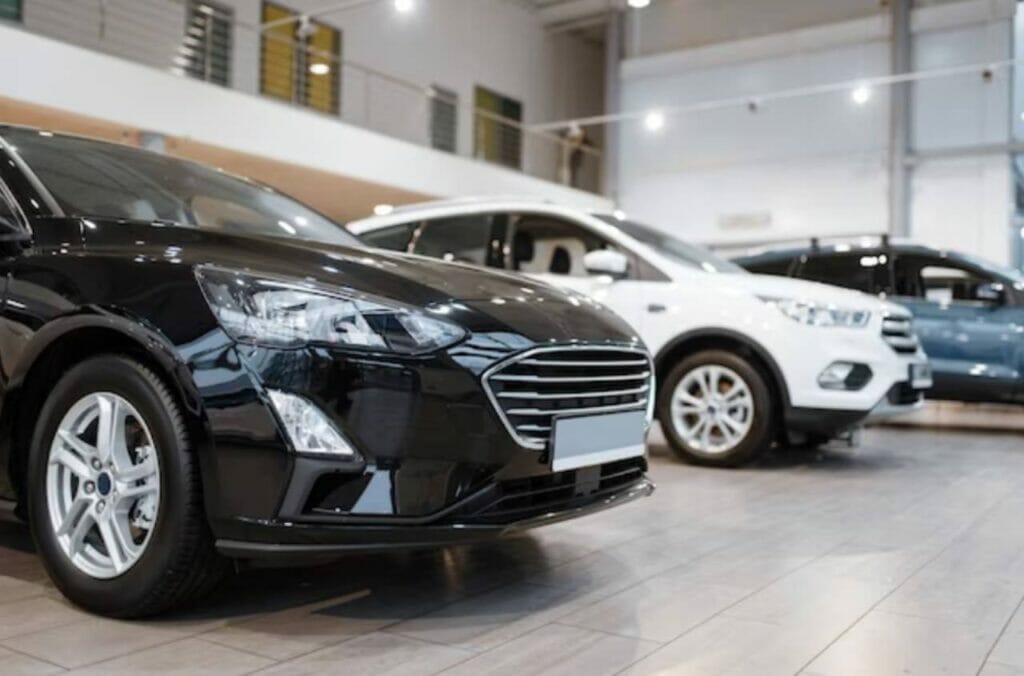 If you're all set to explore the beauty of Hawaii, let's chat about getting around. Oahu, affectionately known as "The Gathering Place," offers a delightful range of rides suitable for everyone – families, couples, adventurers, and everyone in between.
Want to roam around freely? Consider companies like Lucky Owl Car Rental, National Car Rental, and G.I. Jeep Rental Oahu. Whether you're in the mood for a cozy family ride or an off-roading Jeep adventure, they've got the perfect set of wheels for you. Cruising along Oahu's lively streets and breathtaking coastal views has never been this easy!
Now, if you're drawn to the Big Island, also known as "Hawaii's Adventure Playground," you're in for a treat! For those craving some unique paths and exploration, Big Island Jeep Rental will be your best pal. Picture yourself driving through mesmerizing landscapes, from green rainforests to awe-striking volcanoes, with all your loved ones in tow.
If you're leaning more toward traditional wheels, Big Island Rental Cars won't disappoint. And for the thrill-seekers out there, Big Island Buggy promises a ride that'll make your heart race – zipping around the island with the wind in your hair!
Whichever Hawaiian paradise you set your heart on – Oahu or the Big Island – there's a ride tailored just for you. Oahu offers choices that ensure everyone finds their comfy spot, while the Big Island tempts the adventurer in you with rugged jeeps and lively buggy rides.
Unforgettable Dining Experiences
Oahu, the vibrant heart of Hawaii, has a feast of flavors waiting for you. Families, listen up! You've got to check out 53 By The Sea – not only does it boast breathtaking ocean views, but its diverse menu caters to everyone in the tribe. And if you're dreaming of a romantic night out, La Mer is the place to be. Picture this: French-inspired cuisine, the sound of waves crashing nearby, and the perfect atmosphere for lovebirds.
Oh, and thrill-seekers, don't think we forgot about you! Mud Hen Water's got you covered with its creative fusion dishes, blending traditional Hawaiian tastes with a modern twist – prepare your taste buds for an explosion of flavors!
Now, let's head over to the Big Island, where the dining vibe is more laid-back but equally scrumptious. At Merriman's Big Island, you'll embark on a farm-to-table journey, tasting dishes made with fresh local ingredients that truly embody the island's agricultural heritage.
Couples, are you seeking those unforgettable moments? Huggo's is where you want to be – imagine savoring freshly caught seafood while the gentle Hawaiian breeze caresses your skin, making it a romantic dream come true. And hey, adventure seekers, don't worry, the Big Kahuna Beach Grill has got your back with hearty, island-inspired dishes that will fuel you up for your next escapade.
No matter which island you choose, Oahu or the Big Island, you're in for a treat that suits your preferences and wallet. So, whether you're savoring the gourmet elegance of Oahu or embracing the laid-back charm of the Big Island, you're guaranteed to create unforgettable memories.
Oahu Vs Big Island FAQ
Which is better, Big Island or Oahu?
While both Big Island and Oahu have their unique charms, determining which is better depends on individual preferences. Big Island offers unparalleled natural wonders, including active volcanoes and diverse landscapes, making it ideal for outdoor enthusiasts. On the other hand, Oahu boasts a mix of urban vibrancy and natural beauty, with iconic landmarks, vibrant city life, and legendary beaches like Waikiki. Ultimately, the choice between Big Island and Oahu comes down to whether you prefer raw natural beauty or a blend of city amenities and natural attractions.
Is Big Island the same as Oahu?
No, Big Island and Oahu are distinct islands within the Hawaiian archipelago. Big Island, also known as Hawaii Island, is the largest island in the group and offers a broad range of landscapes, including active volcanoes, waterfalls, and black sand beaches. Oahu, on the other hand, is the third-largest island and is recognized for its dynamic capital city of Honolulu, famous monuments like Diamond Head, and legendary surfing areas. Each island has its own unique characteristics and attractions, providing travelers with different experiences.
Is Oahu cheaper than the Big Island?
The cost of visiting Oahu versus the Big Island can vary depending on several factors. Generally, Oahu tends to have higher overall prices due to its popularity and urban amenities. Accommodation, dining, and activities in touristy areas like Waikiki may be more expensive compared to some parts of the Big Island. However, the Big Island offers a range of options, including budget-friendly accommodations and dining choices. It's important to consider your specific travel preferences, location choices, and budget to determine the relative affordability of Oahu and the Big Island for your trip.