Nassau vs. Grand Cayman: Which Vacation Is Better?
When you are planning a vacation, a lot of research needs to go into choosing the holiday most suited to your likes and dislikes. Both Nassau and Grand Cayman are popular vacation spots, but many don't know the difference regarding vacation quality.
Nassau is a better vacation if you want to keep a low budget. The highlights of a Nassau vacation are food and history tours as well as ATV rentals. Grand Cayman will be a better vacation for those who love water activities such as diving, snorkeling, and interacting with sea life.
When thinking about your next vacation, it is essential to know what location best suits your desires. This article will compare Nassau and Grand Cayman vacations, looking at the accommodations, activities, prices, and top attractions of each.
Nassau Vacation
Nassau is the capital of The Bahamas. It is the biggest city in the country and is the center of education, business, commerce, and the country's media. It is also one of the most popular tourist spots known for its modern amenities and culture.
Accommodations
There is a wide range of accommodations available at Nassau. There are over 40 hotels and resorts to choose from, with rooms available for a variety of price ranges. You will easily find a room whether you have an expensive or low budget.
Nassau also has many different resort locations to choose from. You can find a room in a quiet, isolated beach or stay in the middle of the most popular beaches. Nassau also prides itself with its white-sand beaches, crystal clear water and blue skies.
Activities
Nassau has a lot of different activities to choose from when vacationing there. Some of the most popular activities involve touring, food, and culture. There are many places to rent ATVs and take tours of the city. Food is also big in Nassau, and any trip advisor would recommend taking some food tours. Finally, the culture and history of the island is something worth exploring.
There are walking tours and museums that will be the highlight of your trip.
Top Places to Visit in Nassau
A good way to compare two vacation spots is to look at the top attractions of each location. Let's look at some top-rated attractions in Nassau:
Atlantis Paradise Island – This resort has a waterpark, aquarium, and a beach to relax in. This attraction is designed to replicate the lost city of Atlantis and makes for a great vacation spot.
Ardastra Gardens & Wildlife Conservation Centre – This center has four acres of tropical gardens to explore and is home to the marching flamingos.
Downtown and Bay Street – This is an excellent spot for food and shopping lovers. There are dozens of shops and restaurants lining the lively street to choose from.
Government House – This Georgian Colonial building is a great stop for history lovers. This house is the residence of the Governor General of the Bahamas. It is known for its pink walls and the statue of Christopher Columbus at the entrance.
Queen's Staircase – These are the stairs that lead to Fort Fincastle. The name was given to honor Queen Victoria and her role in abolishing slavery in the Bahamas.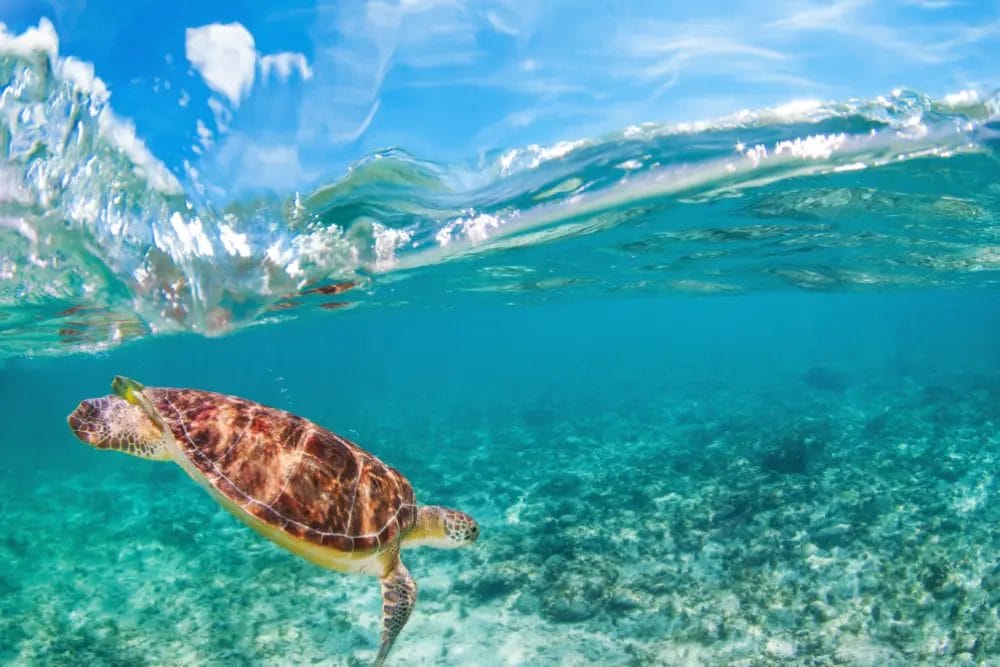 Price
A significant factor in planning any trip is the cost. Vacationing to Nassau will cost around $120 per day, which adds to $837 per week for a single person. For a family of four, the cost will be $3348 US dollars a week.
If you are interested in learning more about taking a Nassau vacation, take a look at The Insider's Nassau Travel Guide: All the Info You Need to Know About the Biggest City in the Bahamas.
Grand Cayman Vacation
Grand Cayman is one of the three Cayman Islands and is the largest. It is known for its natural attractions, such as blowholes, as well as water activities like scuba diving and snorkeling. The capital of the territory, George Town, is located here.
Accommodations
Grand Cayman has many different hotel options for any budget you may have in mind. You will find villas, hotel rooms, resorts, and condos on the island. There are also a variety of locations to choose from. If you want a relaxing view with the sound of waves lulling you to sleep each night, you can find a resort on the Seven Mile Beach.
If you want to be in the center of all the action, you can pick a hotel near downtown George Town.
Activities
Grand Cayman has lots of different activities to choose from, the most popular, including natural attractions. There are over 10 beaches and coves to relax at, such as the Seven Mile Beach and Starfish Point. If you love to explore the oceanside and spot various sea creatures, you will not find a shortage of that in Grand Cayman.
Furthermore, there are lots of water activities to do. Snorkeling and diving are both popular activities on the island. There are over 230 dive sites near Grand Cayman Island. There are numerous spots for snorkeling as well, and you might even see a turtle as you swim.
Other activities include visiting the parks and sanctuaries on the island, as well as the Blow Holes. There are also a few trails for hiking.
Top Places to Visit in Grand Cayman
Known for its beaches and dive spots, there are a few must-see attractions at Grand Cayman. Let's look at a few:
Stingray City – If you love sea creatures, Stingray City is a must-see. This attraction allows you to interact with stingrays and hit some snorkeling spots.
Cayman Spirits Co. Distillery – At this distillery, you can enjoy a rum tasting. The tasting pairs each rum with a song and makes for a lively night.
Seven Mile Beach – If you visit Grand Cayman, the Seven Mile Beach is a must-see spot. The white sands, crystal clear water and blue sky make for a perfect day at the beach.
Cayman Turtle Centre: Island Wildlife Encounter – This encounter allows visitors to get up close and personal with supervised interactions.
Cayman Crystal Caves – This is a 1-2 hour tour of caves where you will be able to see stalagmite crystal structures and other amazing formations. You will also see fossilized shells, tropical plants, and wildlife such as parrots and bats on tour.
If you are interested in a visual showcase of these attractions (and more), check out this video that shows 11 things to do on Grand Cayman Island:
Price
To travel to Grand Cayman, you should budget for $171 a day for one person. This will come to $1195 a week for a single person. If you are traveling with a family of four, it will cost around $4780 a week.
Vacation Decision Time: Nassau Vs. Grand Cayman
When it comes to price, the Nassau vacation will be cheaper. Nassau's top attractions include food tours, ATV tours, and visiting the beaches. Nassau also has a rich history and is worth exploring through historical locations, tours, and museums.
On the other hand, Grand Cayman is more expensive and has some different attractions. Grand Cayman has hundreds of dive spots and snorkeling and has over 10 top-rated beaches and ocean viewpoints to visit. There are also some great opportunities to interact with sea life such as stingrays, turtles, and dolphins.
It will be easy to find accommodations for both locations. It doesn't matter what kind of budget you have, and you will find a hotel or resort to your liking.