Nassau Travel Guide (2023 Travel Tips)
From stunning turquoise waters to vibrant local culture, Nassau, the capital of the Bahamas, beckons travelers from around the globe with its irresistible charm. Whether you're a seasoned traveler or a first-time visitor, this Nassau travel guide is all you need to discover this tropical haven's hidden treasures.
Discover the enchanting streets lined with pastel-colored buildings, delve into the fascinating history of pirates and colonial architecture, and indulge in the mouthwatering flavors of Bahamian cuisine. Prepare yourself for an extraordinary adventure through this sun-kissed locale as you take in the enticing sights, sounds, and tastes of Nassau.
With its picturesque landscapes and warm hospitality, Nassau captures the hearts of adventurers seeking an idyllic escape. This comprehensive guide will navigate you through the must-see attractions, offering insider tips on exploring the world-renowned beaches, such as Cable Beach and Paradise Island.
Dive into the depths of the mesmerizing underwater world by snorkeling in the vibrant coral reefs, or immerse yourself in the rich heritage of the island by visiting the historic landmarks like Fort Fincastle and Government House. Whether you're a nature enthusiast, history buff, or simply looking to bask in the sun, "Navigating Nassau: A Tourist's Guide to the Capital" will unveil the best-kept secrets and help you create cherished memories in this tropical paradise.
Historic Nassau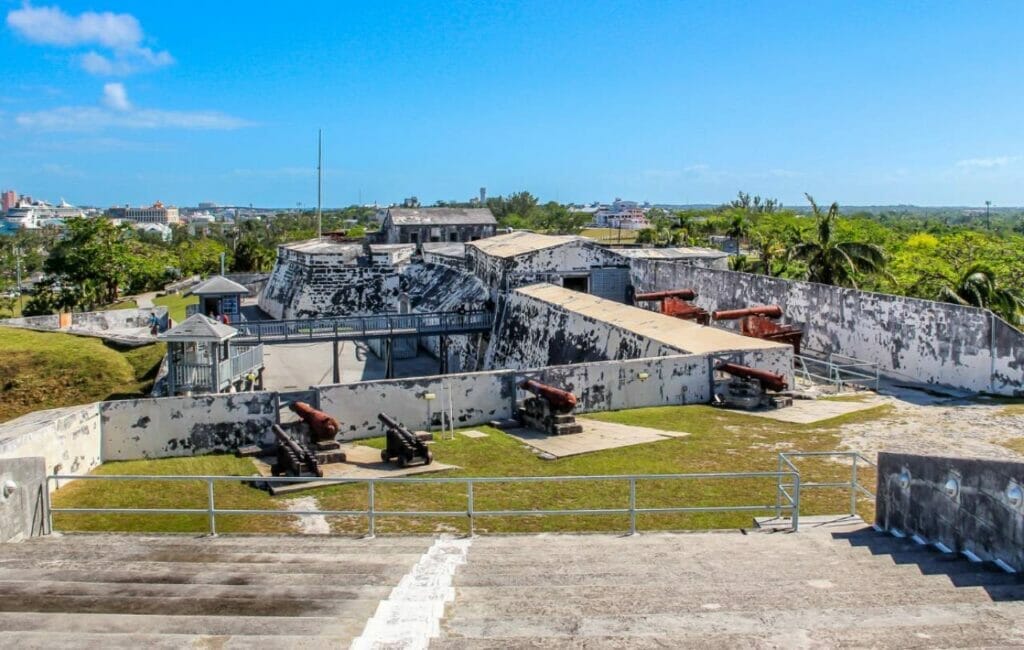 Immerse yourself in the captivating history of Nassau, where the past comes alive in its remarkable landmarks and museums. Begin your journey at the awe-inspiring Fort Charlotte, a testament to Nassau's colonial heritage. This ancient fortification, built by the British in the late 18th century, provides more than simply expansive views of Nassau Harbor.
Explore the dungeons and underground passageways, marvel at the 42 cannons that have withstood the test of time, and gain a deeper understanding of Nassau's military history. Fort Charlotte is a must-see location, whether you're a history buff or just looking for a stunning vantage point for your photography.
Delve further into Nassau's rich history by venturing into the vibrant downtown area, where the Pompey Museum of Slavery and Emancipation awaits. Housed in the historic Vendue House, this museum provides a thought-provoking exploration of the Bahamas' past, particularly its connection to slavery and the journey towards emancipation.
Explore exhibits that illuminate the terrible reality of slavery, honor the tenacity of those who struggled for freedom, and deepen your understanding of the Bahamas' social and cultural fabric. The Pompey Museum offers a somber yet essential experience that highlights the significance of understanding and reflecting upon the historical narrative of Nassau.
From the commanding presence of Fort Charlotte to the thought-provoking exhibits at the Pompey Museum, Nassau invites you to delve into its captivating history. Uncover the stories that have shaped the city, gain insights into its colonial past, and develop a deeper connection with the people and events that have contributed to Nassau's vibrant culture. Immerse yourself in the tapestry of history and let it weave a richer appreciation for this remarkable destination.
Other Nassau Historic Sites
Nassau is home to several historic monuments and attractions, like Fort Charlotte and the Pompey Museum of Slavery and Emancipation, that allow tourists to learn more about the city's fascinating past. Here are some noteworthy examples:
Government House: Explore the official residence of the Governor General of the Bahamas, an exquisite Georgian-style mansion that dates back to the early 19th century. Admire its striking pink exterior, lush gardens, and impressive architecture while learning about its historical significance.
Parliament Square: Wander through this iconic square, home to the pink-hued buildings of the Bahamian Parliament. Marvel at the colonial-style architecture and discover the important role this area played in the country's political history.
Christ Church Cathedral: Step inside the oldest religious structure in Nassau, a stunning Anglican church that has stood since the late 18th century. Admire its intricate stained glass windows, wooden pews, and historic artifacts, all while absorbing the serene atmosphere of this architectural gem.
Queen's Staircase: Ascend the 66 steps carved out of solid limestone by enslaved Africans in the late 18th century. This impressive staircase, also known as the "66 Steps," was built to honor Queen Victoria's role in abolishing slavery in the Bahamas.
Balcony House: Visit this charming colonial-style house, believed to be the oldest wooden structure in Nassau. Step back in time as you explore its period rooms, antique furnishings, and learn about the city's architectural heritage.
Graycliff Hotel: Indulge in a taste of history at this elegant hotel, established in the 18th century by a notorious pirate turned privateer. Take a guided tour of the property to discover its fascinating past and admire its colonial-era charm.
Fort Fincastle: Venture up to the highest point in Nassau and explore this fort, shaped like a ship's bow, which offers breathtaking views of the city. Its construction in the late 18th century sheds light on Nassau's strategic significance throughout the colonial era.
Heritage Museum of the Bahamas: At this museum located in a magnificently renovated 19th-century estate, you can thoroughly immerse yourself in Bahamian culture and history. Discover artifacts, photographs, and exhibits that showcase the diverse heritage of the Bahamas.
These are just a few examples of the historical treasures that await visitors in Nassau. Whether you're a history buff or just interested in the city's past, Nassau has a wide variety of intriguing locations that will take you back in time.
Beaches and Parks
Nassau is a haven for beach lovers, with its breathtaking coastlines and inviting parks. Cable Beach stands out as a must-visit destination, boasting crystal-clear turquoise waters and powdery white sand. From exhilarating water sports like jet skiing and snorkeling to simply lazing in the sun while enjoying a cool cocktail, this gorgeous beach provides a selection of activities to suit every taste. Don't forget to witness the mesmerizing sunset views that paint the sky in a kaleidoscope of colors, creating a picture-perfect backdrop for your beachside relaxation.
For a more tranquil and immersive experience with nature, make your way to the Primeval Forest National Park. Tucked away in Nassau, this hidden gem transports you to a world of untouched beauty.
Embark on a captivating journey through limestone caverns, meander along winding trails, and marvel at the lush vegetation that thrives in this pristine environment. Keep an eye out for the park's unique and endemic plant species, which add a touch of exclusivity to your exploration. You may also encounter fascinating wildlife, further enhancing your connection with nature in this enchanting park.
Nassau's beaches and parks offer an escape into natural beauty, whether you seek the vibrant energy of Cable Beach or the serene tranquility of Primeval Forest National Park. Indulge in the coastal wonders, immerse yourself in the lush surroundings, and create unforgettable memories as you connect with the stunning landscapes that Nassau has to offer.
Dining and Nightlife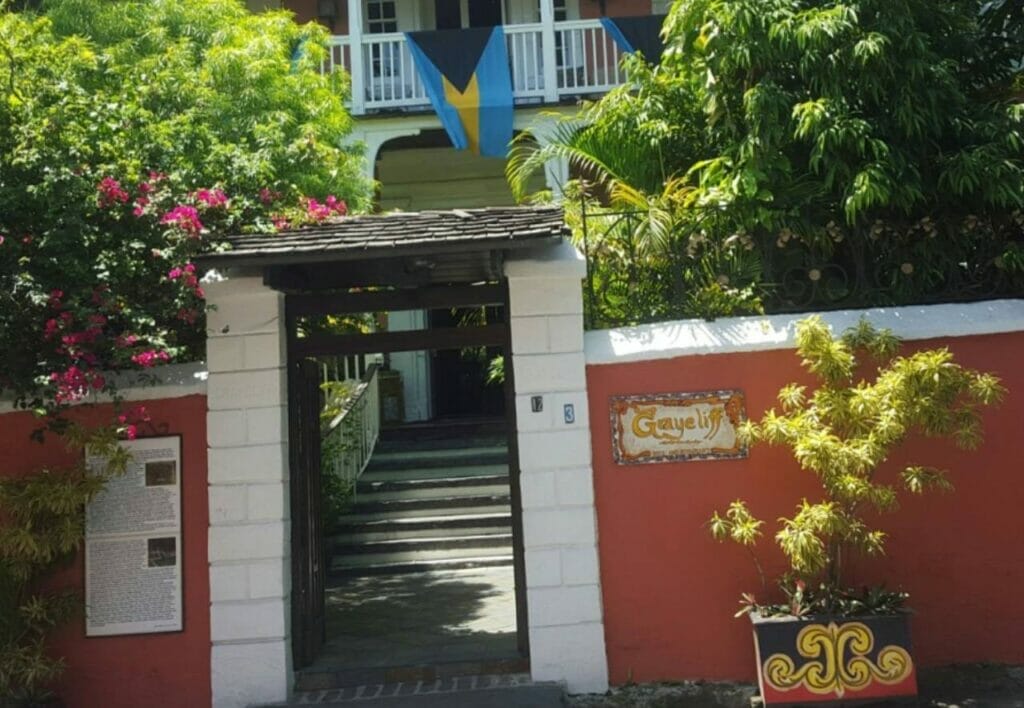 Exploring Nassau wouldn't be complete without delving into its culinary delights and vibrant nightlife. Arawak Cay, colloquially known as the 'Fish Fry', is a bustling dining spot teeming with traditional Bahamian eateries. Try the conch salad, a local favorite prepared right before your eyes, or indulge in the freshly caught fried fish served alongside a cold local beer.
As the sun dips below the horizon, Nassau comes alive with a unique energy. Check out Aura Nightclub in Atlantis for a glamorous evening filled with pulsating music and an upbeat crowd. For a more laid-back atmosphere, you can't beat the atmospheric lounges of Graycliff and John Watling's Distillery.
Nassau has a wide variety of food and nightlife options to suit every taste and mood. Here are some more fantastic options to explore:
Dining:
Graycliff Restaurant: Indulge in an unforgettable culinary experience at one of the most renowned dining establishments in Nassau. With its elegant ambiance and gourmet cuisine, Graycliff Restaurant offers a refined setting to savor delectable dishes paired with an extensive selection of fine wines.
Café Matisse: Located in a charming colonial-style building, this restaurant blends Italian and Caribbean flavors to create a unique dining experience. Enjoy dishes prepared with fresh local ingredients and admire the vibrant artwork that adorns the walls.
Lukka Kairi: Immerse yourself in Bahamian flavors at this waterfront restaurant, where traditional dishes are given a modern twist. From savory seafood creations to mouthwatering desserts, Lukka Kairi offers a contemporary take on Bahamian cuisine.
Sapodilla Estate: Escape to this hidden gem nestled in a historic mansion. Sapodilla Estate showcases Bahamian and Caribbean dishes with a farm-to-table approach, using locally sourced ingredients to create a farm-fresh culinary journey.
Poop Deck: Feast on fresh seafood while enjoying picturesque waterfront views at this popular restaurant. With its relaxed atmosphere and delicious menu, the Poop Deck offers a casual yet delightful dining experience.
Nightlife:
Señor Frog's: Get ready for a lively and energetic night at this popular hotspot, known for its vibrant atmosphere, live music, and entertaining staff. Dance the night away, participate in fun games, and enjoy a wide selection of tropical cocktails.
Aura Nightclub: Located in Atlantis Paradise Island, Aura offers an upscale nightclub experience with state-of-the-art sound systems and world-class DJs. Dance to the latest beats in a glamorous setting, surrounded by a stylish and energetic crowd.
Bambu Nightclub: Located in the heart of Nassau, Bambu offers a multi-level nightclub experience with different music genres playing on each floor. From hip-hop to electronic dance music, Bambu caters to a diverse range of tastes and guarantees a memorable night out.
Tiki Bikini Hut: Embrace the beach party vibe at Tiki Bikini Hut, a lively bar and lounge located on Junkanoo Beach. Sip on tropical cocktails, enjoy live music, and dance barefoot in the sand as you soak up the vibrant and relaxed atmosphere.
Bonfire at Sandy Toes: For a unique nighttime experience, take a boat ride to Rose Island and join the beachfront bonfire at Sandy Toes. Relax by the fire, enjoy refreshing drinks, and revel in the enchanting ambiance of a Caribbean beach at night.
From fine dining establishments to energetic nightclubs, Nassau offers a range of options to satisfy your cravings and keep the party going long after the sun sets. Nassau's eating and nightlife scene provides something for everyone, whether you're looking for a fine dining experience or a memorable night of dancing.
Shopping in Nassau
Shopping in Nassau is a shopaholic's paradise, offering a diverse range of options to cater to different tastes. With its assortment of posh boutiques and little neighborhood shops, the Bay Street shopping area stands out as the focus of retail activity.
Whether you're searching for designer fashion, exquisite jewelry, or unique souvenirs, this bustling district has it all. While exploring Bay Street, make sure to grab a bottle of Nassau Royale, a delightful local rum liqueur that serves as a perfect keepsake from your time in Nassau.
For a more off-the-beaten-path shopping experience, be sure to visit the Doongalik Farmer's Market. Along with an abundance of locally grown, fresh fruit, this bustling market also shows the artistic abilities of the neighborhood.
From intricately handcrafted jewelry to captivating Bahamian artwork, the Doongalik Farmer's Market offers a treasure trove of unique mementos that encapsulate the spirit of Nassau. Spend some time perusing the booths, talking to the artists, and discovering that one-of-a-kind souvenir that will always remember you of your wonderful adventures in Nassau.
Whether you prefer the allure of high-end boutiques on Bay Street or the authenticity and artistic flair of the Doongalik Farmer's Market, Nassau provides a shopping experience that caters to all. Immerse yourself in the vibrant retail scene, indulge in local flavors, and return home with not only wonderful memories but also tangible reminders of your time spent in this captivating destination.
Nassau Travel Guide FAQ
What do I need to know before going to Nassau Bahamas?
Before visiting Nassau, it's important to know that the official language is English, making communication easier for most tourists. The local currency is the Bahamian dollar (BSD), and major credit cards are widely accepted. Nassau experiences year-round warm and sunny weather, with average highs in the mid-80s F (mid-20s C) and lows in the mid-70s F (mid-20s C). To make the most of your stay in this tropical location, you must carry light, breathable clothing, sunscreen, and bug repellent.
What is the best way to travel in Nassau?
The best way to travel around Nassau is by taxi or rental car. Taxis are readily available at the airport, hotels, and popular tourist areas. It's advisable to negotiate the fare with the driver before the journey begins. Renting a car provides flexibility and allows you to explore the island at your own pace. But bear in mind that in the Bahamas, driving is done on the left side of the road. Public buses are also an option for budget-conscious travelers, with routes covering many parts of Nassau.
What are the travel restrictions to Nassau?
Before making travel arrangements to Nassau, it's crucial to verify the most recent information because travel restrictions might change. As of my knowledge cutoff in September 2021, the Bahamas requires all travelers to provide a negative COVID-19 PCR test taken no more than five days prior to arrival. Additionally, completing an electronic Health Visa application is mandatory. It's crucial to adhere to the rules and specifications established by the Bahamian government and to keep up with any modifications or extra limitations that may be put in place as a result of the ongoing worldwide epidemic.