10+ Must-Visit Places in Jamaica
Uncover the charm and allure of Jamaica in this article exploring the must-visit places in Jamaica. From the cascading marvel of Dunn's River Falls to the iconic Bob Marley Museum, the mystical Rose Hall Great House, the breathtaking Blue Lagoon, and the serene Doctor's Cave Beach, embark on a journey through the island's rich history, vibrant culture, and natural beauty.
Join us as we discover the treasures that make Jamaica a traveler's paradise.
1. Dunn's River Falls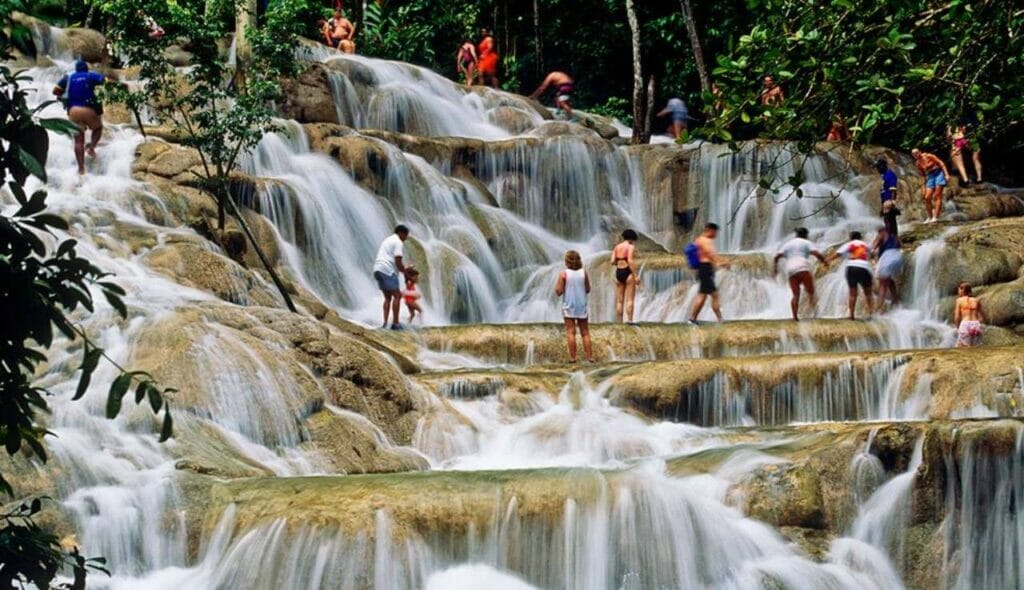 If Jamaica were a treasure chest, then Dunn's River Falls would undoubtedly be the crown jewel. This unique watercourse cascades 600 feet down a series of naturally terraced steps. Visitors can climb these layers with the aid of a guide, experiencing an exhilarating combination of the cool rushing water and spectacular views. Amidst the verdant tropical greenery, the falls deliver an unforgettable experience of Jamaica's natural beauty.
2. Bob Marley Museum
The Bob Marley Museum, located in the center of Kingston, is more than simply a memorial to the late reggae icon. It's a journey through the musician's life, showcasing Marley's passion for music and social justice. Within these walls, visitors will witness an impressive collection of memorabilia, Marley's personal recording studio, and the artwork that has become synonymous with his enduring legacy. For fans of music or history, the museum offers a heartfelt glimpse into Jamaica's cultural tapestry.
3. Rose Hall Great House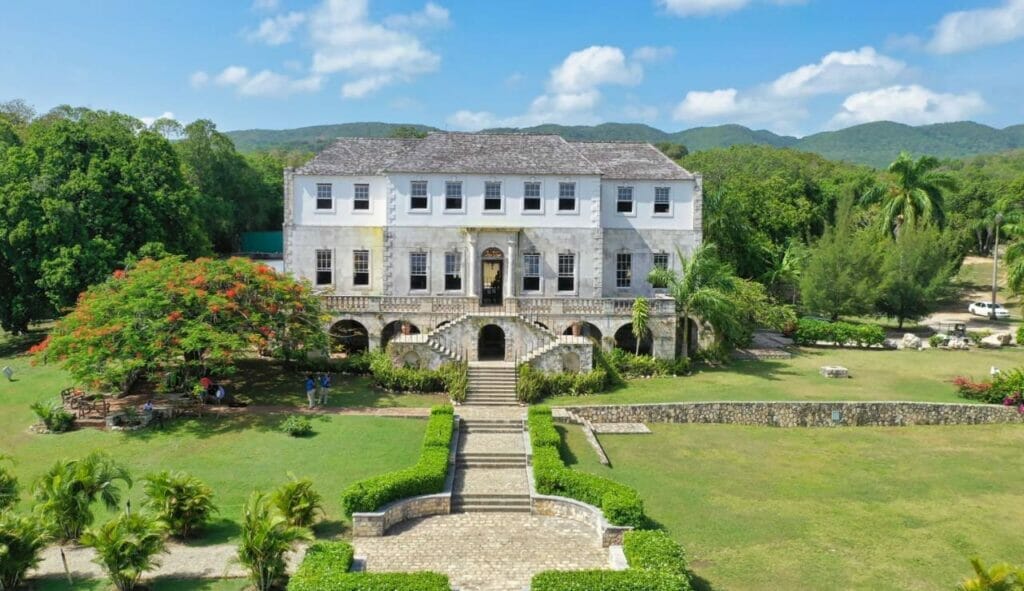 Basking in the sunshine of Montego Bay, the Rose Hall Great House is a beacon of history, elegance, and a touch of the supernatural. This Georgian mansion, once a sugar plantation, is rumored to be haunted by its former mistress, the infamous "White Witch" Annie Palmer. The tours of the Great House unravel tales of wealth, love, betrayal, and power, offering a captivating peek into the island's colonial past.
4. Blue Lagoon
Arguably one of the most beautiful spots in Jamaica, the Blue Lagoon is a vibrant natural pool fed by freshwater springs and the Caribbean Sea.
The lagoon's crystal clear water fluctuates between hues of turquoise and sapphire, thanks to its depth and changing sunlight. Visitors can swim, take a boat tour, or simply lounge around this enchanting paradise.
The Blue Lagoon truly exemplifies the unspoiled splendor of Jamaica.
5. Doctor's Cave Beach
A list of 'Must-visit places in Jamaica' would be incomplete without mentioning Doctor's Cave Beach. This gorgeous beach in Montego Bay is known for its healing waters, smooth sand, and peaceful atmosphere. Whether you're sunbathing, snorkeling or enjoying a tropical cocktail, the picturesque surroundings of Doctor's Cave Beach make it an ideal spot to unwind and embrace the Jamaican way of life.
Lesser-Known Must-Visit Places in Jamaica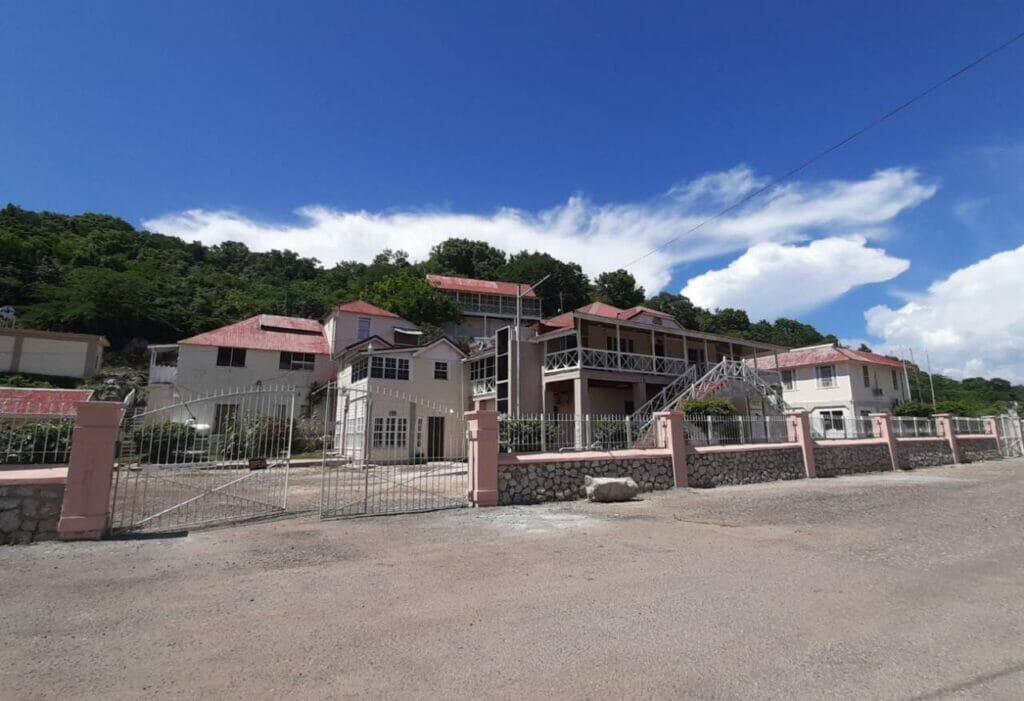 Reach Falls: Tucked away in the remote parish of Portland, Reach Falls is a hidden gem waiting to be explored. This enchanting waterfall cascades through a lush rainforest, offering visitors a tranquil and immersive experience. Take a dip in the turquoise pools, slide down natural rock formations, and discover the breathtaking beauty of this off-the-beaten-path destination.
Mayfield Falls: For those seeking a more secluded waterfall experience, Mayfield Falls is an ideal choice. This eco-tourism site in Westmoreland boasts a succession of magnificent cascades, secret caverns, and natural Jacuzzis. Take a guided tour to learn about the local flora and animals, and don't miss out on the chance to rest and revitalize in the mineral-rich waters.
Luminous Lagoon: Prepare to witness a natural phenomenon that will leave you in awe. Located in Falmouth, the Luminous Lagoon is a bioluminescent marvel where microscopic organisms light up the water, creating a magical glow. Take a boat tour at night and marvel at the water sparkling with every movement. Swim in the lagoon, and as you glide through the water, watch as your body creates an ethereal illumination.
Glistening Waters: Another stunning bioluminescent wonder, Glistening Waters in Falmouth offers a unique experience on Jamaica's north coast. The water comes alive with a mesmerizing blue light as the sun sets, thanks to microscopic dinoflagellates. Take a nighttime boat tour and witness the mesmerizing spectacle or opt for a kayak excursion and paddle through the glowing waters, creating a trail of shimmering light.
Blue Mountains National Park: Escape the coastal heat and venture into the cool misty peaks of the Blue Mountains National Park. This UNESCO World Heritage site boasts towering peaks, lush rainforests, and scenic hiking trails. Climb to the peak of Blue Mountain Peak, the island's highest point, for stunning panoramic views. Don't forget to savor a cup of Jamaica's famous Blue Mountain coffee, grown in the surrounding hills.
Appleton Estate: Immerse yourself in the rich history and flavors of Jamaica by visiting the Appleton Estate. This rum distillery, located in the gorgeous Nassau Valley, provides guided tours where visitors may learn about the ancient ways of rum manufacturing. Explore the estate's sugar cane fields, witness the copper pot stills in action, and sample some of the world-renowned Appleton Estate rums.
Rocklands Bird Sanctuary: Nature enthusiasts and bird lovers should not miss the Rocklands Bird Sanctuary in Montego Bay. This peaceful haven is home to a variety of exotic bird species, including Jamaica's national bird, the doctor bird (red-billed streamertail). With a cup of sugar water in hand, you can have these colorful birds perch on your finger, providing an up-close and personal encounter with Jamaica's avian treasures.
Somerset Falls: Located in the lush parish of Portland, Somerset Falls is a hidden oasis of tranquility. Explore the emerald-green waters as you journey on a boat tour through a tropical paradise. Marvel at the cascading waterfalls, swim in the refreshing pools, and enjoy the serenity of this lesser-known natural wonder.
Milk River Bath: Discover the healing powers of Milk River Bath, a natural mineral spa located in Clarendon. The warm waters of the springs are believed to possess therapeutic properties, offering visitors a unique opportunity to relax and rejuvenate. Soak in the mineral-rich baths and let the natural remedies revitalize your body and mind.
Bluefields Beach: For a quieter beach experience away from the crowds, head to Bluefields Beach in Westmoreland. This picturesque stretch of golden sand is framed by lush green hills and offers calm, crystal-clear waters. Relax under the shade of coconut palms, enjoy a leisurely swim, and soak up the peaceful atmosphere of this hidden coastal gem.
These lesser-known must-see Jamaica attractions will give you a better understanding of the island's natural beauty, cultural legacy, and off-the-beaten-path gems. Embark on an adventure and explore these hidden gems, adding an extra layer of discovery to your Jamaican journey.
FAQ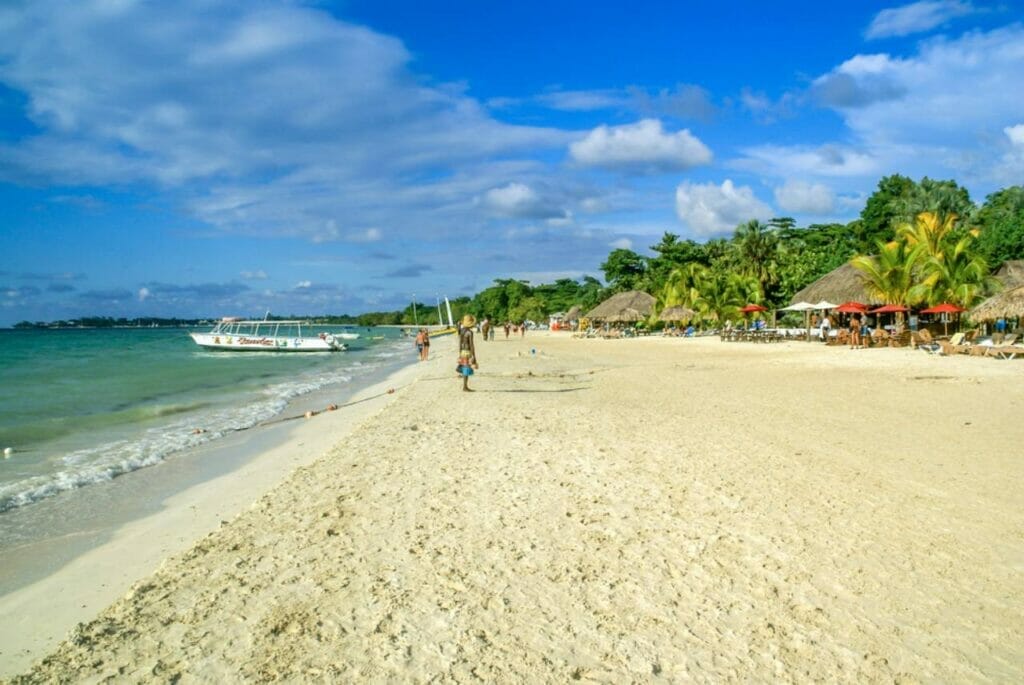 What Is The Nicest Part Of Jamaica To Visit?
The nicest part of Jamaica to visit is Montego Bay. Located on the north coast, it offers stunning beaches, vibrant nightlife, and a range of luxury resorts. Montego Bay is also known for its duty-free shopping, world-class golf courses, and proximity to popular attractions like Dunn's River Falls and Negril's Seven Mile Beach.
What Are 5 Things Jamaica Is Known For?
Jamaica is known for its reggae music, which originated on the island and has influenced music worldwide. It is also renowned for its stunning beaches, such as Negril's Seven Mile Beach. Jamaica is famous for its vibrant culture and festivals like Carnival. Additionally, the country is known for its iconic cuisine, including jerk chicken and ackee and saltfish.
What Is Most Famous In Jamaica?
The most famous aspect of Jamaica is its music, particularly reggae. The genre, popularized by legendary artists like Bob Marley, has become synonymous with the country's culture. Reggae's powerful rhythms and socially conscious lyrics have resonated globally, making Jamaica an internationally recognized hub for music and inspiring generations of musicians and fans alike.