Planning a trip to Hawaii but torn between the vibrant city life of Honolulu and the serene nature of Maui? Let me help you decide!
The main difference between Maui and Honolulu lies in their ambiance and offerings. Maui is a tranquil paradise with pristine beaches, lush landscapes, and a more relaxed atmosphere, making it ideal for nature lovers and those seeking a serene retreat. Honolulu is a bustling urban center, vibrant with modern amenities, shopping, and a dynamic nightlife, catering to travelers who enjoy a mix of city life and beach activities.
Ultimately, the choice depends on whether you prefer a peaceful escape or an energetic city experience. 
| Aspect | Maui | Honolulu |
| --- | --- | --- |
| Cost Range for 1 Week | $830 – $3,867 (source) | $741 – $5,699 (source) |
| Location | Second-largest island in Hawaii, part of Maui County | Capital and largest city of Hawaii, located on the island of Oahu |
| Geography | Diverse landscapes with lush valleys, waterfalls, and beaches | Coastal city with a mix of urban and natural landscapes, including Waikiki Beach and Diamond Head |
| Language | English and Hawaiian | English and Hawaiian |
| Government | Governed by Maui County | Governed by the City and County of Honolulu |
| Currency | US Dollar | US Dollar |
| Tourism | Popular tourist destination known for its resorts, snorkeling, and scenic beauty | Major tourist hub with a vibrant nightlife, shopping, historical sites, and cultural attractions |
Honolulu or maui? Understanding the Unique Geographical Charms
Aloha, fellow wanderlust spirits! Trying to pick the perfect tropical getaway and caught in a tug-of-war between the vibrant beats of Honolulu and the serene whispers of Maui? Let me whisk you away on a quick journey through the charm of these two Hawaiian havens to find your dream spot—whether you're traveling with family, seeking romantic moments, chasing adventures, or looking for luxury (or budget) stays.
Let's set foot in Honolulu first! Located on Oahu's sun-kissed shores, Honolulu perfectly blends city vibes with Mother Nature's splendor. Imagine lounging on the iconic Waikiki Beach with your kids, giggling over sandcastles or snorkeling in the clear waters of Hanauma Bay.
For our thrill-seekers, the trek up Diamond Head promises breath-stealing views. And if romance is in the air, picture yourselves wandering hand-in-hand along the shoreline as the sun dips below the horizon. Whether you're saving pennies or splurging, Honolulu has got you covered with a bed for the night.
Now, let's drift to Maui. Imagine a serene island tapestry woven with verdant rainforests, whispering waterfalls, and the dramatic vistas of the Road to Hana. Families will adore the magic of Iao Valley State Park, while adrenaline junkies can chase the sun atop the Haleakala volcano. As for the lovebirds, secluded sandy stretches in Wailea or a candlelit dinner with ocean views await. And hey, luxury isn't the only name of the game here—Maui has cozy nooks for budget travelers too.
So, where does your heart pull you? If you're dreaming of a place where the city's heartbeat and nature's serenade coalesce, Honolulu beckons. But if your soul seeks a tranquil embrace amidst nature's wonders, Maui's your song. Both islands offer a touch of aloha that caters to all.
Honolulu and maui Beaches: A Tale of Two Coasts
Welcome first to Honolulu, Oahu's vibrant heartbeat. For those traveling with young explorers, Waikiki Beach promises endless laughter with its golden sands and gentle embrace of waves—perfect for the little feet. For the romantics, imagine walking, hands intertwined, as the sun dips below the horizon.
And hey thrill-seekers, Oahu's waters beckon with exhilarating surf sessions and mesmerizing snorkeling adventures! On a budget? Fear not, for Honolulu offers a treasure trove of cozy stays without the hefty tag. But, for those who enjoy a sprinkle of opulence, there's no shortage of luxury with resorts that promise views as breathtaking as their amenities.
Now, let's whisk away to Maui's dreamy shores. Families will find it hard not to fall in love with Ka'anapali Beach, where the waters mirror the sky and majestic humpback whales put on nature's best shows. For the lovebirds, Wailea Beach is your canvas painted with awe-inspiring sunsets.
Adventure buffs, brace yourselves for Makena Beach's call to snorkel its depths and conquer its rugged trails. And hey, frugal travelers, Maui's got a cozy nook waiting for you near all the action. But, for the connoisseurs of luxury, Maui's lavish resorts promise an oasis of indulgence.
So, whether your heart beats faster for city sparkle or serene island vibes, both Honolulu and Maui have a sandy stretch with your name on it. From family bonding sessions and starry-eyed romantic moments to adrenaline rushes and every traveler's dream stay, Hawaii's shores are ready with a warm embrace of aloha and boundless sun-kissed joy.
Honolulu or maui: The Ultimate Guide to Attractions
Over in Honolulu, the heartbeat of Oahu, you'll feel the city's lively pulse blending effortlessly with Mother Nature's wonders. Families, how about a day out with the kiddos at the Honolulu Zoo, hands-on fun at the Bishop Museum, or peering into the underwater world at the Waikiki Aquarium? Lovebirds, imagine holding hands, strolling along the legendary Waikiki Beach, or savoring sunsets atop Diamond Head.
Oh, and don't forget to treat yourselves to a local feast at the bustling food markets. Thrill-seekers, ride the waves with a surfboard, trek those mountain trails, or soar above with a parasailing adventure. Whether you're pinching pennies or splurging, Honolulu's stay options range from cozy inns to opulent resorts, guaranteeing memories to last a lifetime.
On the flip side, Maui, our beloved Valley Isle, serenades with its tranquil aura and picturesque panoramas. Families, ever wanted a peek at playful sea turtles or marvel at colorful marine life? Head over to the Maui Ocean Center. Or, wander into the embrace of Iao Valley State Park for views that'll take your breath away.
Couples, find your little romantic escape on the pristine beaches of Kaanapali and Wailea, perfect for beachfront dinners under the stars. And to my daredevils, dive into the underwater world of Molokini Crater, zip-line with the birds, or embark on the iconic Road to Hana journey. Whether you're looking for a snug beachside cabin or a lavish resort, Maui welcomes all with open arms.
So, Honolulu or Maui? It's a tough choice, I know. If you're craving the energetic vibes of city life, go Honolulu. If it's peaceful allure you seek, Maui beckons. Whichever you pick, know that the spirit of aloha envelops you, creating stories and memories with every moment.
Hawaii Hideaways: Accommodations in Honolulu and maui
In vibrant Honolulu, dive into luxury at The Kahala Hotel & Resort. It's more than just a hotel; it's a private haven with views that'll make your heart skip a beat and amenities that scream indulgence.
Step into history and elegance at the Moana Surfrider, Waikiki Beach's first hotel, where old-world allure meets today's comfort. And let's not forget the Prince Waikiki, where your dinner comes with a side of mesmerizing harbor views and relaxation reaches a whole new level.
Now, swing over to enchanting Maui. At the Sheraton Maui Resort & Spa, families find their tropical paradise, replete with splashes in the lagoon pool and those irresistible hula lessons.
For couples, the Andaz Maui At Wailea Resort wraps you in an ambiance of chic design and romance. And for those who fancy a bit of everything – from a heart-racing zip line ride to an authentic Polynesian Luau and soul-soothing spa days – the Hyatt Regency Maui Resort And Spa is your go-to.
Both these Hawaiian gems – Honolulu and Maui – weave tales of captivating stays, set against nature's most breathtaking canvas. Each offers a unique flavor, but both share the aloha spirit, ensuring you and your loved ones collect moments, not just memories.
Island Hopping by Car: honolulu and maui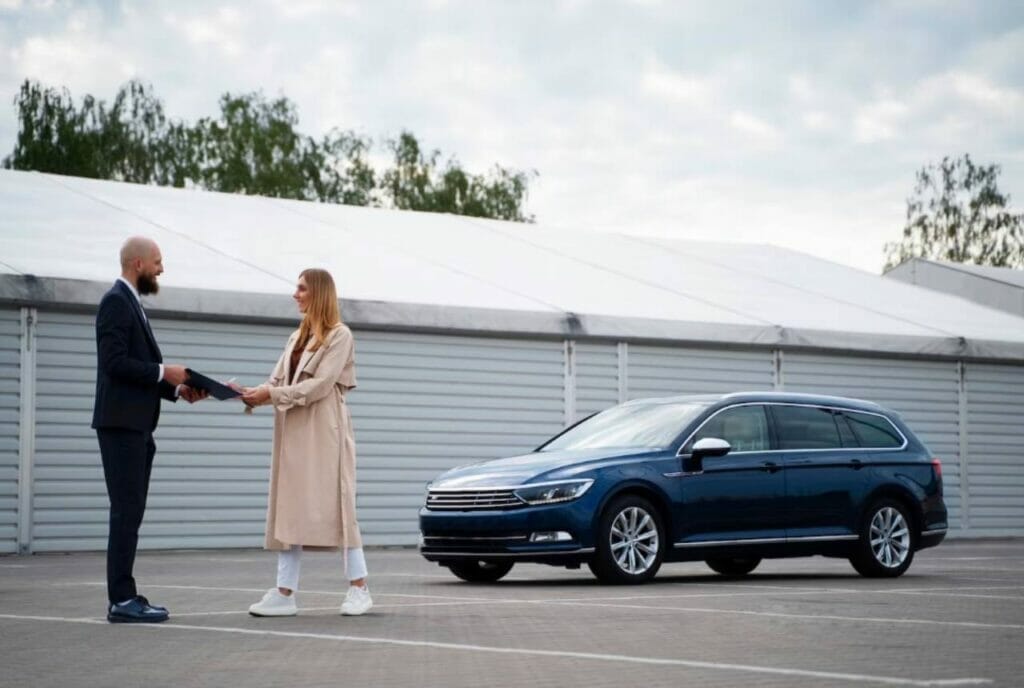 In the vibrant heart of Honolulu, navigating is as easy as a cool ocean breeze. From the moment you touch down, renowned services like SIXT Rent a Car await at the airport, ready to put the keys to your adventure in your hand.
Looking for that local touch? Lucky Owl Car Rental will treat you like 'ohana (family), and with National Car Rental's steadfast reliability, you're set to zip around to sights like the majestic Diamond Head, bustling Waikiki Beach, and the deeply moving Pearl Harbor.
Over on the dreamy isle of Maui, freedom's just a car rental away. For the brave-hearted looking to delve into Maui's hidden treasures, Makoa Rental Car Maui is your trusty sidekick, ready to tackle the lush trails leading to the vistas of the Road to Hana.
If romantic coastal drives with your better half are on the agenda, let Frank's Friendly Cars Maui Car Rental LLC be your chariot, perfect for chasing those golden Hawaiian sunsets. And for the savvy traveler watching their pennies? Maui Cruisers Cheap Car Rental Service ensures you get to soak in the island's spirit without any wallet worries.
So, whether you're lured by Honolulu's buzz or Maui's serene beauty, remember it's not just the destination but the journey. With a car rental, families can map out adventures that bring smiles to every face. Lovers can find secluded spots to share whispered secrets, and adventurers can chase horizons and heartbeats.
Tasting Paradise: Dining Comparison for honolulu and maui
Picture this: you and your family, swaying palms overhead, with traditional Hawaiian melodies humming in the background and hula dancers gracefully narrating tales with their moves. That's the magic of House Without A Key. But if it's romance you're after, Stage Restaurant promises intimate candlelit moments coupled with palate-pleasing dishes that'll surely make you and your partner swoon.
Yearning for a dash of opulence? Allow Michel's at the Colony Surf to sweep you off your feet with its refined elegance and heart-stopping ocean vistas. It's every bit the dream spot for thrill-seekers and those with a penchant for luxury.
Now, let's catch a breeze and sail over to the captivating island of Maui. For a lively vibe with farm-fresh bites and zesty cocktails, Monkeypod Kitchen by Merriman is where families and lovebirds come to mingle and munch.
It's not just about the mouthwatering seafood; it's the waves lapping at the shore and the hues of the sunset that truly set the stage. Trust me, whether you're on a shoestring budget or looking to splurge, the sensations at Mama's are priceless.
Rounding up our culinary adventure, let's drop anchor at Kimo's Maui. An institution in its own right, this place embodies the heart and soul of Maui's cuisine. With the sunset painting the skies and the Pacific playing its eternal lullaby, it's an idyllic haven for families and couples alike. And guess what? Delectable dishes at Kimo's won't have you counting your pennies!
So, whether it's the buzzing lanes of Honolulu or the serene embrace of Maui that beckons you, rest assured that a delectable Hawaiian banquet awaits. Dive in, and let your taste buds set sail.
Maui vs Honolulu FAQ
Is Maui better than Honolulu?
Maui and Honolulu offer distinct experiences, making it subjective to determine which is better. Maui boasts breathtaking natural landscapes like Haleakala National Park and the scenic Road to Hana, making it ideal for nature enthusiasts. Honolulu, on the other hand, is a dynamic city with well-known attractions such as Waikiki Beach and Pearl Harbor that offer a cosmopolitan experience. The choice ultimately depends on individual preferences, whether one seeks tranquility in nature or a blend of urban life and beach relaxation.
Does Maui or Honolulu have better beaches?
Both Maui and Honolulu have incredible beaches, but the answer depends on personal preferences. Maui's beaches like Kaanapali Beach, Kapalua Bay, and Big Beach in Makena State Park are often regarded as among the best in the world. These beaches offer clear waters, stunning scenery, and a more secluded atmosphere. Honolulu's beaches, on the other hand, such as Waikiki Beach and Ala Moana Beach, are well-known for their lively environment, water sports activities, and colorful beach culture. The choice between the two depends on whether you prefer a peaceful and pristine beach or a bustling and lively beach scene.
Is Honolulu more fun than Maui?
Determining which is more fun, Honolulu or Maui, is subjective as it depends on individual preferences. Honolulu, being a bustling city, offers a wide array of entertainment options, shopping districts, dining scenes, and nightlife. It also provides access to outdoor activities like hiking Diamond Head Crater and snorkeling at Hanauma Bay Nature Preserve. On the other hand, Maui's charm lies in its natural beauty and opportunities for nature-based activities such as surfing, whale watching, and exploring the Road to Hana. The choice ultimately depends on whether you prefer a vibrant city experience or a more nature-focused and relaxed atmosphere.