Living in St. Kitts Pros and Cons
Welcome to the enchanting island of St. Kitts, where the Caribbean breeze dances through palm trees, and the crystal-clear waters beckon you for a dip. As an Expat Relocation Specialist, I understand that the decision to call this paradise your home is a big one, and it's essential to weigh the pros and cons carefully. In our comprehensive guide, "Living in St. Kitts Pros and Cons," we've gathered valuable insights to help you navigate this decision with confidence.
St. Kitts offers an idyllic lifestyle that many dream of – pristine beaches, a welcoming community, and economic incentives that draw expats from around the world. However, like any destination, it comes with its unique set of challenges.
| Aspects | Pros | Cons |
| --- | --- | --- |
| Climate | Year-round warm and sunny weather | Risk of hurricanes during the season |
| Pace of Life | Relaxed island pace of life | Adaptation for faster-paced individuals |
| Community | Close-knit, welcoming community | Limited privacy for some |
| Economic Incentives | Citizenship by investment | Higher prices due to importation |
| Natural Beauty | Pristine beaches and rainforests | Potential goods limitations |
| Connections | Diverse connections opportunities | Balancing expat and local experiences |
Whether you're considering relocating for the first time or seeking a change of scenery, our guide will provide you with a deeper understanding of what life on this Caribbean gem truly entails. So, let's dive in and uncover the opportunities and considerations that await you on the captivating island of St. Kitts.
Pros and Cons of Island Life
Thinking about living the island life in St. Kitts and Nevis? It's a dream many share, but like any big decision, it comes with its own set of pros and cons. Let's break it down for you, so you can make an informed choice about embracing this tropical paradise.
Pros of Island Life
One word: Nature. St. Kitts and Nevis are blessed with stunning natural beauty. You'll wake up to azure blue seas, palm-fringed beaches, and lush greenery. The pros of island life are all about enjoying the great outdoors. Whether it's snorkeling in crystal-clear waters, hiking through rainforests, or simply basking in the sun, you'll have nature's playground at your doorstep.
Now, let's talk about the pace of life. It's slow, and that can be a pro for those seeking a break from the rush of city living. Islanders often say, "Soon come," which means don't rush; life will happen in its own time. This laid-back approach can be incredibly refreshing.
Cons of Island Life
Island life isn't all sunshine and coconuts. It's important to consider the potential downsides too. One of the first things you'll notice is that island living often means limited access to certain goods and services. Imported items can be costly, and you might not find all the products you're used to back home.
Another challenge is isolation. If you're accustomed to bustling cities, the tranquility of island life can sometimes feel isolating. The small size of the islands means you'll have fewer options when it comes to entertainment, dining, and shopping.
Embracing Expat Life
Many expats have chosen to call St. Kitts and Nevis home, and there are good reasons for that. The welcoming community is a significant pro. You'll meet people from all over the world, creating a diverse and inclusive environment.
The Citizenship by Investment Program is another pro that attracts expats. It offers the opportunity to obtain a second passport, which can be a game-changer for travel and business opportunities.
Economic Opportunities
The economy in St. Kitts and Nevis mainly relies on tourism and agriculture. While this offers job opportunities in these sectors, job options can be limited in other industries. So, if you're moving here for work, it's crucial to assess your career prospects and consider options like remote work or entrepreneurship.
Safety in Paradise
Now, let's address safety. St. Kitts and Nevis are generally considered safe, with low crime rates compared to many other countries. However, like anywhere else, it's wise to take precautions. Keep your belongings secure and be aware of your surroundings, especially in tourist areas.
Navigating Living Costs
Lastly, let's talk about the cost of living. The absence of income tax is a significant pro, but imported goods can be pricey. To ensure a comfortable life on the island, create a budget that considers your housing, transportation, and daily expenses.
Embracing St. Kitts as an Expat
This Caribbean paradise offers a unique blend of beauty, culture, and opportunities. But before you dive in, let's take a closer look at what it means to embrace expat life on this charming island.
The Pros of Expat Life
One of the most significant advantages of expat life in St. Kitts is the warm and welcoming community. You'll find a diverse group of people from all corners of the globe who have chosen this island as their home. This multicultural environment fosters connections, and you'll likely make friends for life. Sharing stories and experiences with fellow expats can make your journey even more enriching.
Another attractive aspect is St. Kitts and Nevis' Citizenship By Investment Program. This program allows expats to acquire second citizenship and, with it, the benefits of visa-free travel to various countries. It opens doors to new opportunities, both for leisure and business.
The island's natural beauty is a pro that can't be overlooked. Imagine waking up to the sound of gentle waves and having pristine beaches just a stone's throw away. Outdoor enthusiasts will revel in the countless activities, from snorkeling in crystal-clear waters to hiking through rainforests. The slower pace of island life is yet another pro, offering a welcome break from the fast-paced urban lifestyle.
The Cons of Expat Life
While embracing expat life in St. Kitts is exciting, it's essential to be aware of the potential challenges. One of them is job opportunities. The economy here primarily relies on tourism and agriculture, which might limit career options in other industries. Remote work or entrepreneurship can be viable alternatives for those seeking professional fulfillment.
The cost of living is another consideration. While there's no income tax, imported goods can be pricey due to their transportation costs. Creating a realistic budget that accounts for housing, transportation, and daily expenses is a must to ensure a comfortable life on the island.
Additionally, the adjustment to island life can be a con for some. If you're accustomed to the conveniences of a big city, the limited access to goods and services, as well as the slower pace, might take some getting used to.
Navigating Economic Opportunities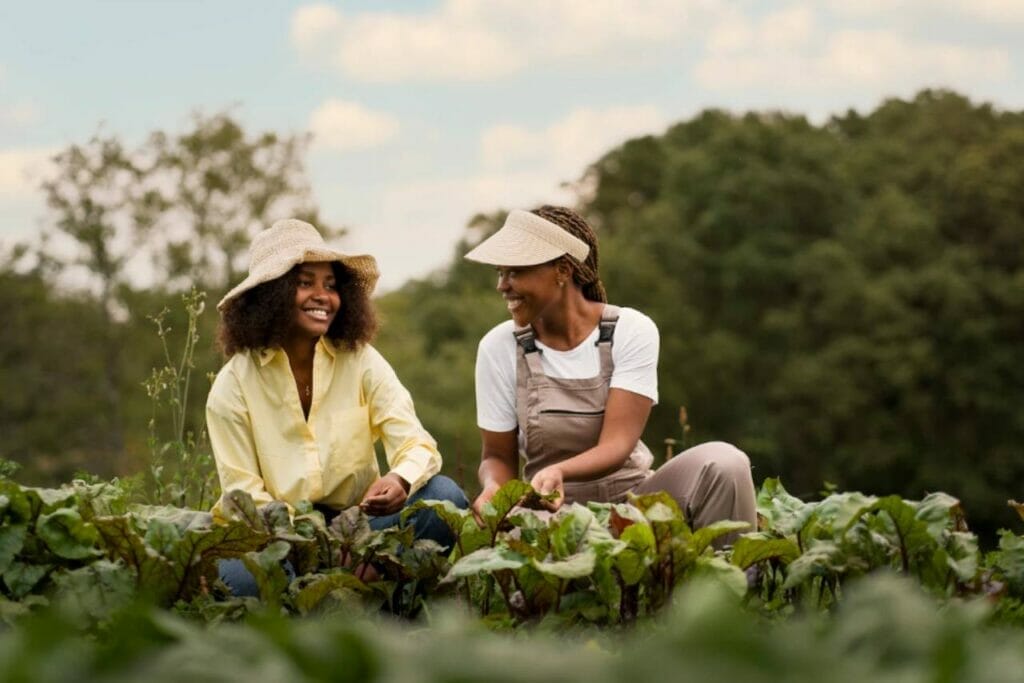 For those with an entrepreneurial spirit, St. Kitts offers a promising landscape. The government encourages investments and entrepreneurship through favorable policies, including tax incentives, making it a conducive environment for starting your own business, be it in tourism, agriculture, or services.
Moreover, the rise of remote work has opened up opportunities for professionals to work from anywhere. St. Kitts, with its picturesque setting, is no exception. Reliable internet connectivity in most areas makes remote work a viable choice, allowing you to enjoy a high quality of life while pursuing your career.
One distinctive economic opportunity in St. Kitts is its Citizenship By Investment Program. By investing in the country's development through this program, you can obtain citizenship, offering significant benefits for global mobility and business endeavors. Visa-free travel to various countries becomes possible, simplifying international business ventures.
However, it's crucial to consider the cost of living. While there's no income tax, some imported goods may be relatively expensive due to transportation costs. To ensure financial comfort, it's advisable to establish a budget that covers housing, transportation, and daily expenses.
Navigating economic opportunities in St. Kitts provides a spectrum of choices, from conventional job prospects to entrepreneurship and remote work possibilities. Understanding the economic landscape is a pivotal step in assessing the pros and cons of expat life. With sound financial planning and the right approach, you can maximize the economic potential that St. Kitts has to offer while enjoying its stunning environment.
Citizenship By Investment: Weighing the Benefits
First and foremost, acquiring citizenship through the CBI program grants you the privilege of visa-free travel to numerous countries, simplifying your international journeys for business or leisure. Moreover, it opens doors to exciting business opportunities, streamlining the process of establishing global partnerships and conducting international business endeavors.
Global mobility and a sense of security are other significant perks. With a St. Kitts and Nevis passport, you can enjoy the freedom to live, work, and travel in various parts of the world, offering you unparalleled flexibility.
Additionally, the program often extends its benefits to your family, allowing your spouse, children, and even parents to also obtain citizenship, providing them with the same advantages and opportunities. Many applicants choose to invest in real estate as part of their CBI program application, which can serve as a valuable asset while contributing to the country's development.
However, it's crucial to balance these benefits with the associated costs. The CBI program entails a substantial financial investment, including government fees, due diligence fees, and potential real estate investments. It's vital to thoroughly assess whether these costs align with your long-term personal and financial goals before diving into this unique opportunity on your journey to living in St. Kitts.
Embracing Nature's Bounty
Living in St. Kitts is like waking up in paradise every day, thanks to its stunning natural beauty. The island is a true gem in the Caribbean, and if you're considering a move, you'll be captivated by the sheer bounty of nature that surrounds you.
The Pros of Nature's Bounty
Beaches and Coastlines: St. Kitts boasts some of the most breathtaking beaches in the world. Imagine having pristine white sandy shores and crystal-clear waters just steps from your doorstep. Whether it's lounging in the sun or taking a dip in the Caribbean Sea, you'll have your own slice of paradise.
Lush Rainforests: The island is home to lush rainforests with a rich diversity of plant and animal life. Hiking through these rainforests is a mesmerizing experience. You can explore the lush trails, discover hidden waterfalls, and encounter unique wildlife, including monkeys and exotic birds.
Cultivating Freshness: St. Kitts' fertile land allows for an abundance of fresh, locally grown produce. Fruits like mangoes, bananas, and papayas thrive here. You can savor the flavors of the island and enjoy farm-to-table dining experiences.
Outdoor Adventures: Nature lovers will be in their element in St. Kitts. From snorkeling in vibrant coral reefs to exploring volcanic landscapes, there's no shortage of outdoor activities. You can even take a scenic hike up Mount Liamuiga, the island's dormant volcano, for panoramic views.
The Cons of Nature's Bounty
Hurricane Season: One of the cons of living in this tropical paradise is the hurricane season. From June to November, the Caribbean faces the risk of hurricanes, which can disrupt daily life and cause damage. It's essential to be prepared and have a plan in place.
Pests and Mosquitoes: With lush nature comes the presence of insects, including mosquitoes. While not a constant issue, it's wise to take precautions to protect yourself from insect bites, especially during certain times of the year.
Environmental Conservation: As the island's popularity grows, there's a need for responsible tourism and environmental conservation. Balancing development with preserving the natural beauty can be a challenge, and it's something the community actively works on.
Embracing nature's bounty in St. Kitts is a remarkable part of living on this picturesque island. From its stunning beaches to lush rainforests and fresh produce, the pros are abundant. However, it's important to be mindful of the challenges, such as hurricane season and environmental concerns.
Managing Living Costs in St. Kitts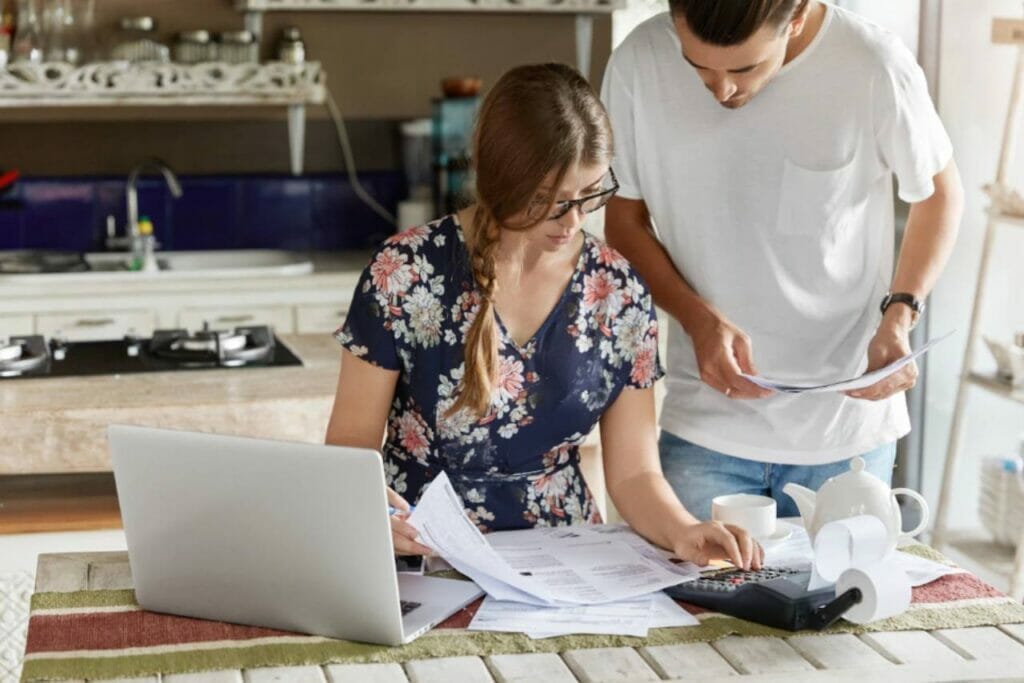 Firstly, it's important to understand the cost of essentials. Groceries, for instance, may be slightly pricier due to some imported items. To manage this, consider shopping wisely, focusing on locally sourced goods to both support the community and save money.
Housing is another significant expense. St. Kitts offers various housing options, from apartments to beachfront houses. It's essential to strike a balance between your budget and ideal living situation. Some opt for inland locations for more budget-friendly rent, while others prioritize the coastal views despite the higher cost.
Utilities like electricity, water, and internet are part of daily life, but their costs are generally reasonable. However, being mindful of your usage, especially with electricity, can help keep bills in check. Shopping around for internet and cable packages can also yield cost-effective options.
Transportation is another consideration. Many expats have cars for convenience, and while gas prices are reasonable, maintenance costs can vary. Alternatively, using public transportation like buses can be budget-friendly, depending on your needs.
Dining out is a delightful experience in St. Kitts, but it can add up if done frequently. Balancing restaurant dining with home-cooked meals can be a wise financial choice. Exploring local eateries and street food vendors can provide both cost savings and a taste of local culture.
Lastly, consider your entertainment and activities budget. While many outdoor activities on the island are free, some excursions and leisure options come with a price tag. Planning your recreational activities wisely and aligning them with your budget can help you fully enjoy your time in St. Kitts.
Managing living costs in St. Kitts is about finding the right balance between your budget and desired lifestyle. By being mindful of expenses, exploring cost-effective options, and making informed choices, you can enjoy the pros of island life while keeping the cons, such as the higher cost of imported goods, in check.
Finding Your Ideal Home
Location plays a pivotal role in this choice. St. Kitts offers a diverse range of settings, from the lively capital of Basseterre to the serene coastal villages. If the buzz of city life appeals to you, Basseterre provides a convenient hub with its array of shops, restaurants, and cultural attractions.
On the other hand, if you yearn for a tranquil beachside retreat, exploring areas like Frigate Bay or South Peninsula offers the chance to wake up to the soothing sounds of the sea.
The decision between renting and buying is another critical aspect. Renting provides flexibility and the opportunity to explore the island before committing to a long-term investment. Buying, however, can be a wise move in the long run. Keep in mind that St. Kitts has specific regulations concerning property ownership for non-citizens, so be sure to research and understand the rules.
Your budget will significantly influence your choice. St. Kitts offers a wide spectrum of housing options, from modest apartments to luxurious villas. Defining your budget early on helps narrow down your options and prevents financial overstretching. While some costs may be higher, such as imported goods, others, like utility bills, are generally reasonable.
Engage with local real estate agents who possess an in-depth knowledge of the market. They can guide you through the entire process, showcasing available properties, and providing valuable insights about neighborhoods and pricing. Additionally, don't hesitate to seek recommendations from locals; their insights can be invaluable.
When you find a potential home, inspect it thoroughly. Check for any maintenance issues, pest concerns, or structural problems. It's also important to gauge the neighborhood's safety, access to amenities, and proximity to essential services like hospitals and schools.
Lastly, as you embark on this exciting journey, remember to weigh the pros and cons carefully. Living in St. Kitts offers numerous advantages, including the stunning natural environment and a welcoming community.
However, it's essential to consider factors like the hurricane season and the cost of imported goods when making your decision. With these steps in mind, you'll be well-equipped to find your perfect haven in the beautiful island of St. Kitts.
Safety in Paradise: A Closer Look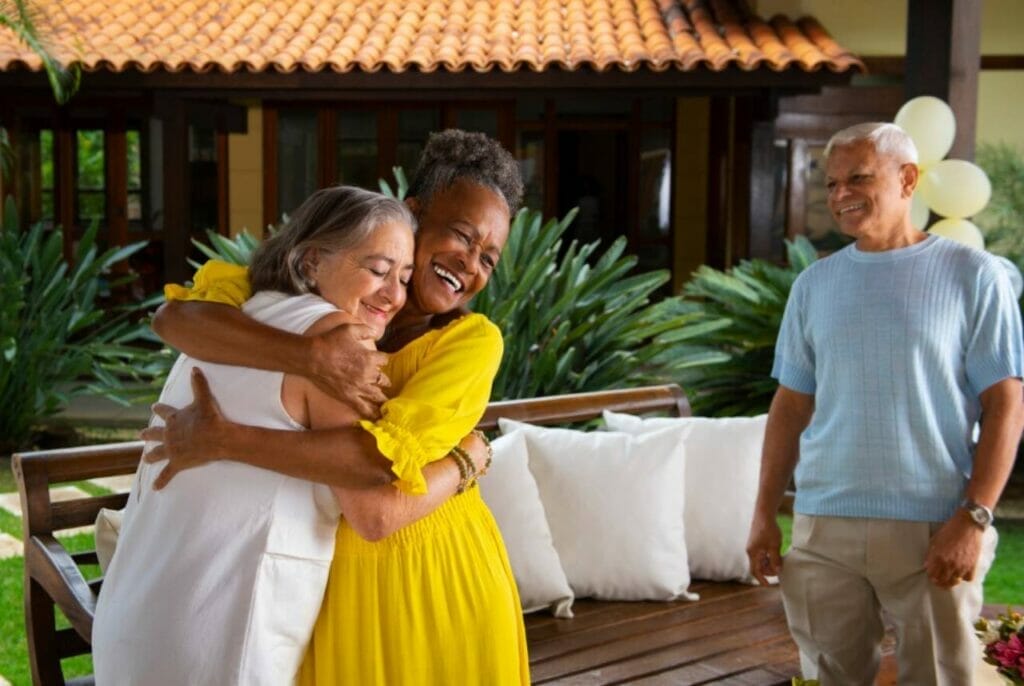 Living in St. Kitts is like a dream come true, with its pristine beaches, lush landscapes, and friendly community. However, safety is a fundamental aspect to consider when making the move to this island paradise. Let's take a closer look at what you need to know.
The Pros of Safety
Low Crime Rates: One of the standout pros of living in St. Kitts is its low crime rates, especially when compared to many other Caribbean destinations. While no place is entirely crime-free, the island's tight-knit community and strong sense of security contribute to a safe environment.
Friendly Locals: The people of St. Kitts are known for their warmth and friendliness. You'll quickly feel like a part of the community, and this sense of belonging often enhances the overall feeling of safety.
Natural Disasters: St. Kitts is fortunate to be situated outside the hurricane belt, reducing the risk of severe storms and hurricanes. While the island can experience tropical storms, the frequency is much lower than in other parts of the Caribbean.
The Cons of Safety
Petty Theft: Petty theft, like anywhere else, can occur. It's advisable to take precautions, such as locking your doors and windows when you're not at home and not leaving valuables in plain sight.
Healthcare Access: While St. Kitts offers healthcare facilities, the island's medical infrastructure may not be as advanced as in some countries. For serious medical issues, residents often seek medical treatment in nearby islands or their home countries.
Island Isolation: St. Kitts' remote location in the Caribbean means that some services and goods may be limited or more expensive due to import costs. It's essential to be prepared for occasional inconveniences.
Safety in St. Kitts is generally a strong point of living in this paradise. Low crime rates, friendly locals, and a reduced risk of natural disasters contribute to a secure environment. However, it's wise to remain cautious about petty theft and be prepared for potential limitations in healthcare access and goods due to the island's isolation.
Building Connections: Expat Communities
One of the most significant advantages of joining expat communities is the instant support system they provide. These communities often consist of people who have gone through similar experiences, and they can offer valuable advice and guidance as you settle into your new life. Whether you have questions about local services, schools, or healthcare, you'll find someone who's been there and can help.
Moving to a new place can be daunting, but having a ready-made network of friends can make the transition smoother. Expat communities are known for their inclusivity and the ease with which they welcome newcomers. You'll have the chance to meet people from diverse backgrounds, which can lead to meaningful friendships and a sense of camaraderie.
Being part of an expat community means sharing experiences, both good and challenging, with others who understand what it's like to live in a foreign country. This shared understanding can create a strong bond and a sense of belonging.
However, while expat communities offer numerous benefits, there's a risk of becoming too comfortable within your expat bubble and not fully immersing yourself in the local culture. It's essential to strike a balance between enjoying the support of your expat friends and engaging with the local community.
Depending solely on expat connections may limit your perspective of St. Kitts. To fully appreciate the country's beauty and culture, it's vital to explore beyond your expat circle and interact with locals.
Building connections within expat communities in St. Kitts can greatly enhance your expat experience. These communities offer support, friendship, and a shared understanding of the challenges and joys of living abroad. However, it's important to strike a balance between your expat connections and engaging with the local culture to fully embrace all that St. Kitts has to offer.
Insider Tips for a Seamless Move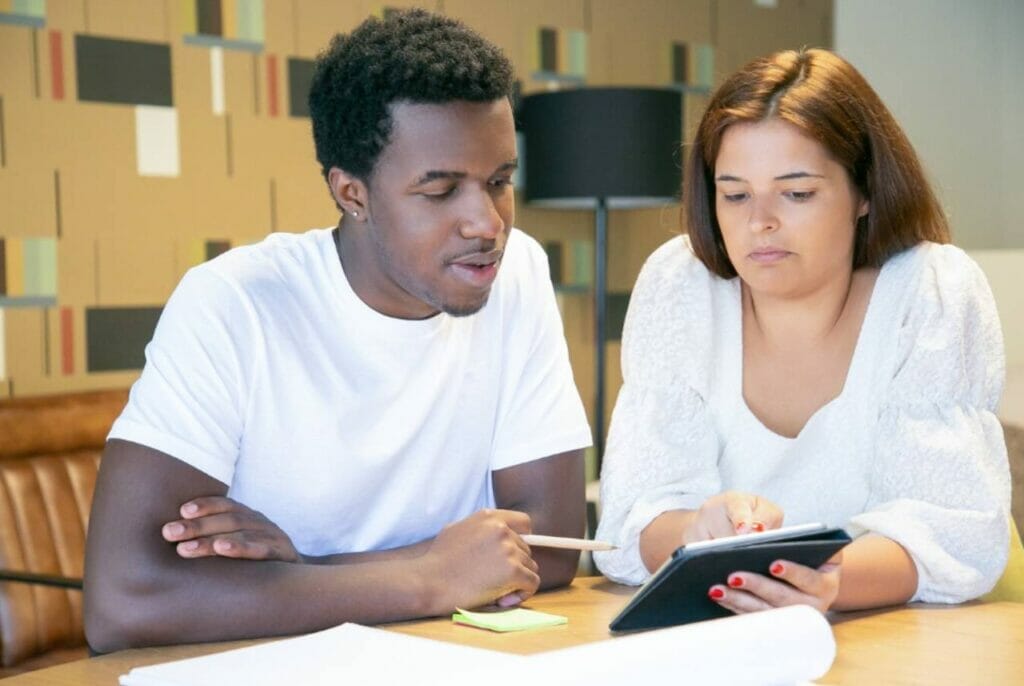 To ensure your move goes smoothly and you make the most of your time on this beautiful island, here are some insider tips to help you transition seamlessly.
1. Research and Plan Ahead: Before packing your bags, invest some time in thorough research. Learn about St. Kitts' culture, local customs, and essential services. Understanding what to expect will ease your transition. Additionally, create a checklist of tasks to accomplish before your move, from securing housing to arranging necessary documents.
2. Embrace the Island Pace: St. Kitts operates on "island time," which means things may move a bit slower compared to what you're used to. Embrace this relaxed pace and adjust your expectations accordingly. It's one of the charms of living in paradise.
3. Budget Wisely: Living costs in St. Kitts can vary. While some items may be more expensive due to importation, others are reasonably priced. Set a budget that considers your lifestyle and stick to it. Explore local markets for fresh produce and seafood, which can be more affordable than imported goods.
4. Get Involved: To truly immerse yourself in the St. Kitts experience, get involved in the community. Attend local events, join clubs, and participate in volunteer opportunities. Building connections with both locals and fellow expats will enrich your time on the island.
5. Hurricane Preparedness: St. Kitts lies in the hurricane-prone region, so it's crucial to be prepared. Stock up on essential supplies before hurricane season, which typically runs from June to November. Stay informed about weather updates and have a plan in case of evacuation.
6. Explore the Natural Beauty: St. Kitts is renowned for its natural beauty, from pristine beaches to lush rainforests. Take advantage of this paradise by exploring hiking trails, snorkeling in clear waters, and enjoying outdoor activities. It's one of the significant pros of living here.
7. Balance Expat and Local Experiences: While it's natural to connect with other expats, don't forget to engage with the local community. Learning about the local culture, traditions, and cuisine will enrich your experience and help you appreciate the true essence of St. Kitts.
Conclusion: Living in St. Kitts Pros and Cons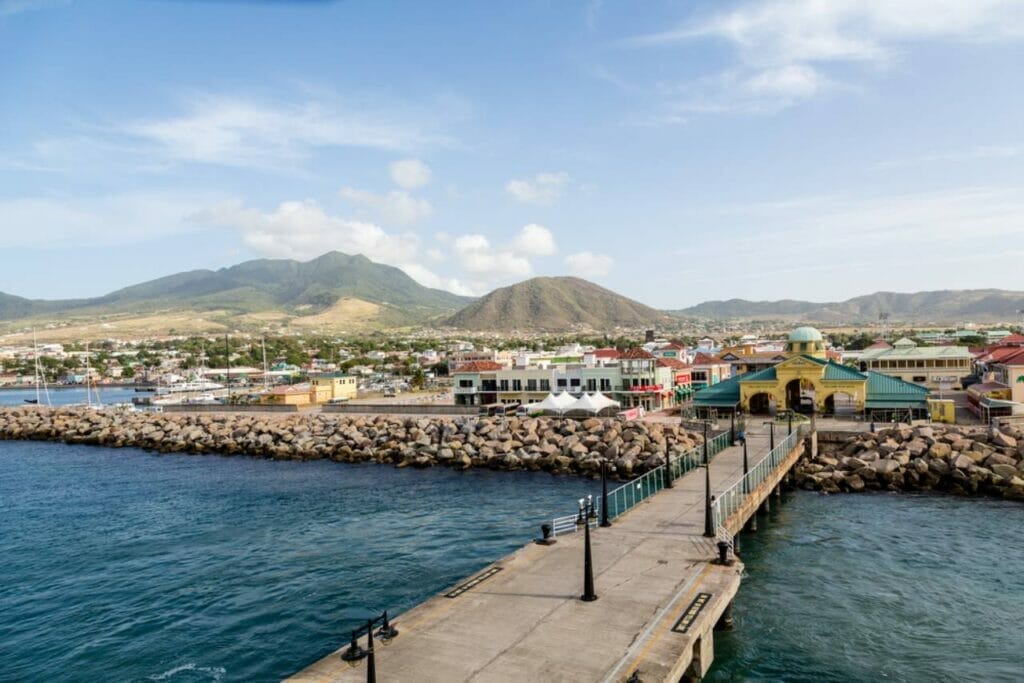 In conclusion, the decision to make St. Kitts your home is one that blends the allure of a tropical paradise with the practicalities of life as an expat. As you've explored the pros and cons in our comprehensive guide, it's important to remember that every relocation comes with its unique set of considerations. St. Kitts offers an opportunity to embrace the beauty of island life, build lasting connections, and take advantage of economic incentives. However, it's equally essential to be prepared for potential challenges, such as hurricane season and adapting to the island's pace.
As your Expat Relocation Specialist, I encourage you to approach this journey with a sense of adventure and a commitment to embracing the rich culture and warm community that St. Kitts has to offer. By staying informed, building connections, and making the most of the island's natural wonders, you can embark on a rewarding chapter of your life in this Caribbean paradise. Whether you choose to call St. Kitts your home or explore other destinations, remember that each new place brings its own unique tapestry of experiences. Here's to the exciting adventure that awaits you, wherever your journey may lead.
FAQ
Is Saint Kitts a good place to live?
Saint Kitts is often considered a wonderful place to live, offering a high quality of life in a stunning Caribbean setting. Its beautiful beaches, favorable climate, and a welcoming community make it an attractive destination. However, potential residents should be aware of issues like occasional hurricanes, limited medical facilities, and the need to adapt to a slower pace of life.
What are the issues in St Kitts?
St Kitts faces challenges such as the risk of hurricanes, which can impact the island during the hurricane season. Additionally, its medical infrastructure may not be as advanced as some other countries, leading to the need for medical evacuation in severe cases. It's also important to be prepared for the adjustment to the island's relaxed pace of life and potential limitations in goods due to its remote location.
What are the benefits of living in St Kitts?
Living in St Kitts offers numerous benefits, including a low cost of living, beautiful natural scenery, and a strong sense of community. The island's friendly locals and the expat community provide a welcoming environment. Plus, St Kitts' citizenship by investment program and tax advantages make it an attractive option for those seeking economic opportunities and a serene island lifestyle.