5 Top Jamaican Tourist Spots to Visit
Visiting Jamaica, the heart of the Caribbean, is an experience full of rhythm, taste, and awe-inspiring sights. Its pulsating culture, emerald green landscapes, shimmering sandy beaches, and lively town centers will leave you enchanted.
This guide explores the top Jamaican tourist spots, taking you on a journey across Kingston, Montego Bay, Negril, Ocho Rios, and the majestic Blue Mountains.
Prepare to be amazed by the color and warmth of this tropical paradise!
1. Kingston
Kingston, Jamaica's energetic capital, is a bustling hub of music, art, and gastronomy. Kingston, the cradle of reggae, is home to the Bob Marley Museum, a must-see for music fans, which is situated in the renowned singer's old home. Explore the exhibits, soak in the rich musical history, and even try your hand at the interactive music studio.
Make sure to also visit Port Royal, once deemed the 'wickedest city on earth'. This historic pirate town offers a fascinating glimpse into the island's colonial past, with well-preserved buildings and the Maritime Museum to recount tales of swashbuckling adventures. Don't forget to enjoy some lip-smacking seafood at one of the local beachfront restaurants.
2. Montego Bay
Montego Bay, often referred to as MoBay, is a vibrant tourist spot known for its gorgeous beaches and fantastic resorts. Doctor's Cave Beach, with its crystal-clear turquoise seas and golden dunes, is ideal for a day of sunbathing and water sports.
Venture inland to discover the iconic Rose Hall Great House, a beautifully restored plantation home filled with tales of Jamaica's history and alleged ghost stories. This Georgian mansion offers guided tours that blend history, architecture, and a dash of supernatural intrigue – a perfect blend for thrill-seekers.
3. Negril
Negril, the capital of casual, is famed for its stunning Seven Mile Beach and breathtaking sunsets. This stretch of coastline is studded with colorful resorts, beachside cafés, and an abundance of water activities such as snorkeling, scuba diving, and boat trips. Enjoy the mesmerizing turquoise waves by day, and as the sun dips below the horizon, let the rhythm of live reggae performances fill your evening.
Away from the beach, visit the Negril Lighthouse, a stunning beacon standing tall on the rocky cliffs at the westernmost tip of the island. Here, you'll experience panoramic views that embody the captivating natural beauty Jamaica is known for.
4. Ocho Rios
Ocho Rios, or 'Ochi' as it's affectionately called by locals, boasts an array of natural attractions and adventure activities. Top of the list is Dunn's River Falls, a 600-foot waterfall where visitors can enjoy a unique climb and an invigorating dip in the refreshing pools.
For a more relaxing outing, head to the enchanting Coyaba River Gardens. It offers lush, tranquil greenery, stunning views of the Ocho Rios Bay, and a museum dedicated to island history. The vibrant hummingbird garden is a must-see, where these beautiful creatures will enchant you with their iridescent plumage and rapid flight.
5. Blue Mountains
If you enjoy both nature and coffee, the Blue Mountains are a must-see. The Blue Mountain Peak offers an adventurous hike and the reward of a truly awe-inspiring sunrise at the summit. Enjoy the sight of the unique flora and wildlife, as well as the lovely melodies of native birds, as you walk the route.
The Blue Mountains are also known worldwide for their coffee. Visit one of the many coffee estates for a tour that combines history, botany, and, most importantly, taste. You'll witness first-hand the cultivation and processing of coffee beans and finish with a freshly brewed cup of some of the world's finest coffee.
Travel Tips for a Jamaican Adventure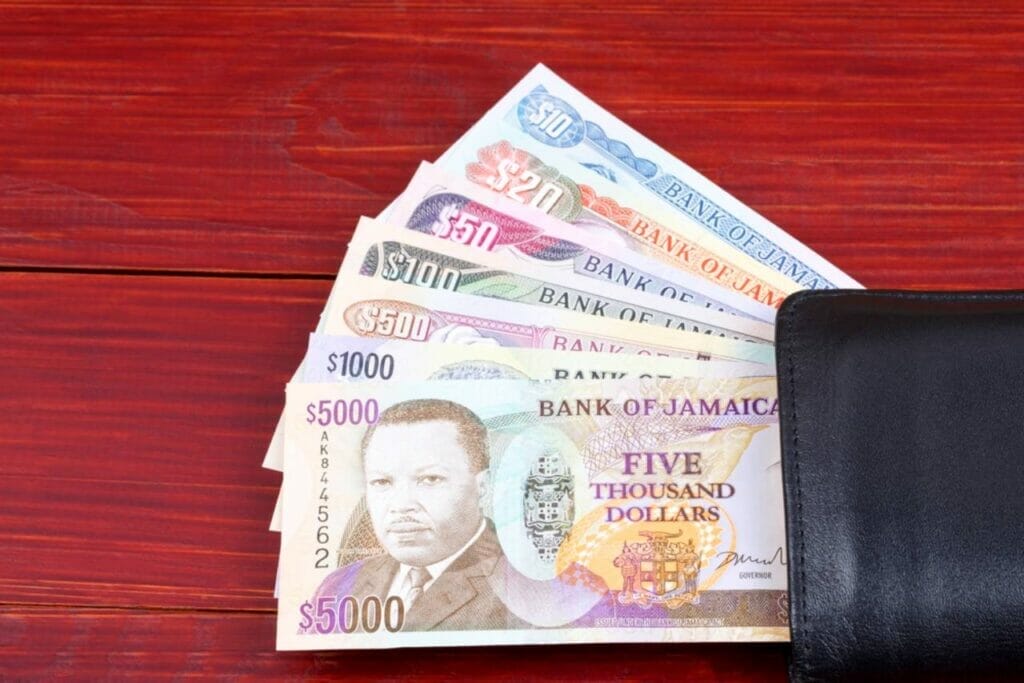 Traveling to a new location is an exciting experience, but it also necessitates some planning. Here are some handy tips to ensure your Jamaican journey is smooth and memorable.
Currency: The Jamaican Dollar (JMD) is the country's official currency, however US dollars are often accepted, particularly in tourist destinations. Credit cards are typically accepted in hotels and larger establishments, but it's always wise to carry some local cash for smaller vendors.
Weather: Jamaica has tropical weather all year, however it does have a rainy season from May to June and September to November. Also, remember that it's situated in the hurricane belt, and although rarely hit, it's good to be aware of the hurricane season from June to November.
Transportation: There's a variety of transportation available, from local buses and taxis to car rentals. Just remember that Jamaicans drive on the left-hand side of the road, and rural areas might have less developed infrastructure.
Safety: Like any travel destination, it's essential to stay alert and safeguard your belongings. Use hotel safes for valuable items, avoid deserted areas, especially at night, and always hire licensed and reputable tour operators for excursions.
Respect Local Culture: Jamaicans are generally warm and friendly people. Respect local customs and traditions to ensure a positive interaction with the locals. For example, casual dress is acceptable in most places, but more conservative attire may be appropriate for visiting religious sites.
Stay Hydrated: The tropical climate can be deceptively draining, especially when you're out exploring all day. Always carry a reusable water bottle to stay hydrated and avoid single-use plastics.
By keeping these tips in mind, you can enjoy the diverse experiences that Jamaica has to offer, from its lively towns to its serene natural landscapes, all while ensuring a safe and respectful visit.
FAQ: Jamaican Tourist Spots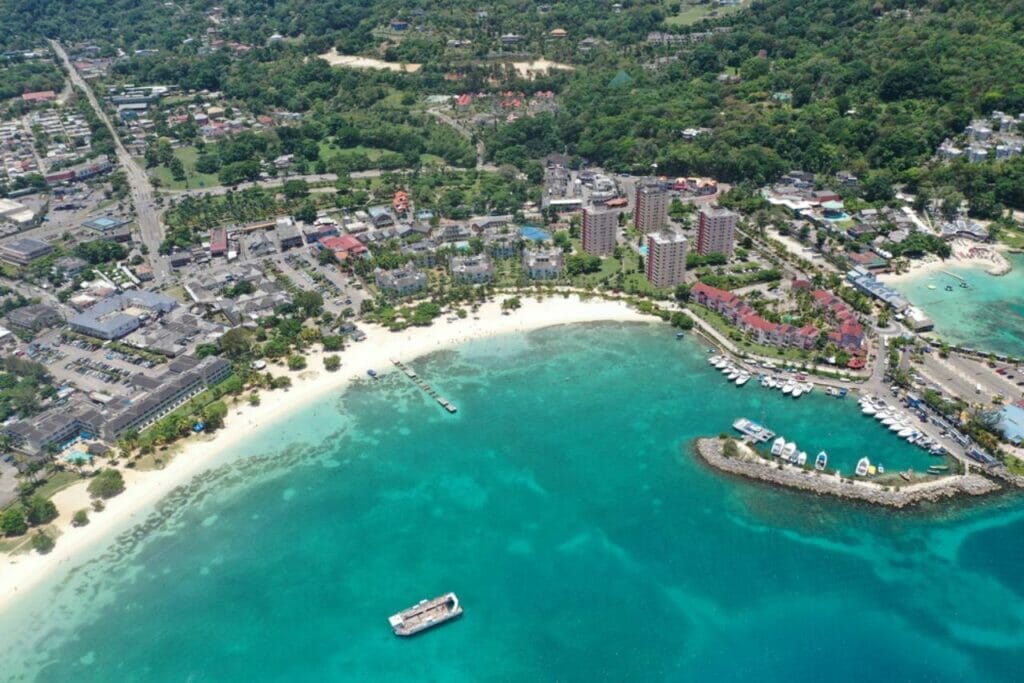 What Is The Most Visited Part Of Jamaica?
Montego Bay is the most visited part of Jamaica. This vibrant tourist hub attracts travelers with its gorgeous beaches, luxury resorts, and a lively cultural scene. Its closeness to the airport also makes it an ideal starting point for international visitors.
Why Is Jamaica A Popular Tourist Destination?
The diversity of Jamaica's attractions contributes to its attractiveness as a tourist destination. Its alluring combination of stunning beaches, vibrant culture, rich history, and delectable cuisine caters to a variety of traveler preferences. In addition, the warmth and hospitality of the Jamaican people add to the island's charm.
What Is Most Famous In Jamaica?
Jamaica is most famous for its reggae music, symbolized by its iconic ambassador, Bob Marley. It's also renowned for its picturesque sandy beaches, particularly the Seven Mile Beach in Negril. Additionally, Jamaica's Blue Mountain coffee is celebrated worldwide for its distinctive flavor and high quality.