11+ Jamaican Sports Tourism Destinations to Visit
Embarking on a thrilling journey filled with adrenaline, culture, and sun-soaked beauty is all a part of the Jamaican experience. Especially for those who have a deep love for sports, Jamaica, fondly known as the "sprint factory of the world," offers a unique blend of sporting heritage and diverse activities that make it a premier sports tourism destination.
This guide delves into the vibrant sports tourism scene in Jamaica, revealing top destinations, exhilarating adventure sports, and accommodations that cater to every athlete and sports enthusiast's needs.
Overview of Sports Tourism in Jamaica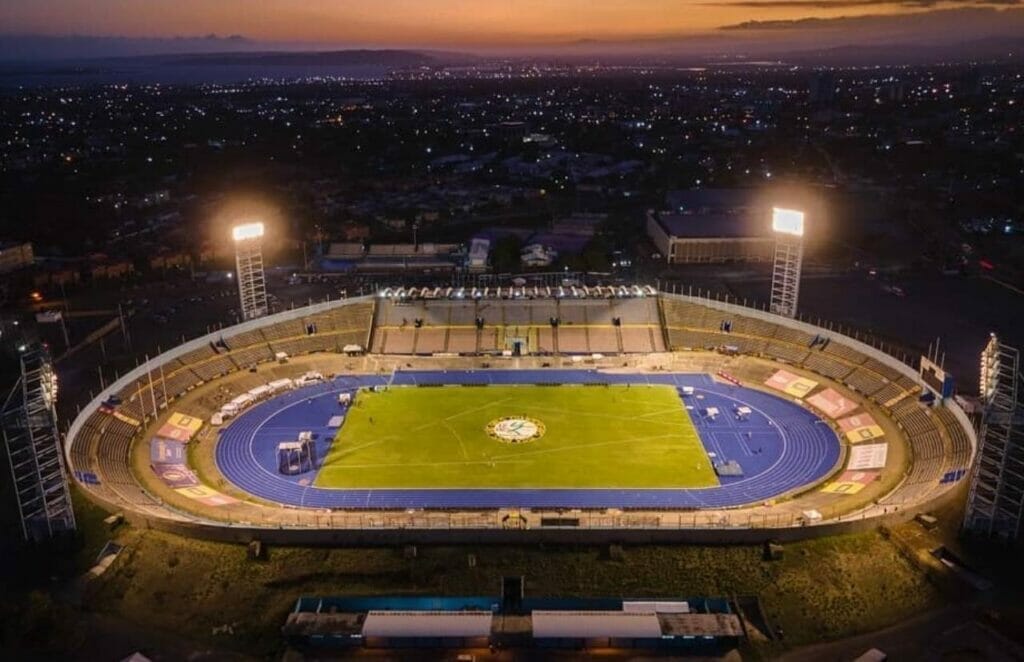 Jamaica's sports tourism scene is as vibrant and colorful as the island itself, echoing its rich history and culture in every stadium and sports facility. It's no wonder that athletics is a big part of the island's sporting attraction, given that it's the birthplace of world-famous athletes like Usain Bolt and Shelly-Ann Fraser-Pryce.
However,..
The spectrum of sports extends far beyond the track, embracing cricket, football, and even some less conventional sports like bobsledding, all testament to the island's passionate sporting spirit.
The island's sporting scene is not just for the professionals. Amateurs and fans alike can participate or spectate, immersing themselves in the intense, yet festive, atmosphere. From annual regattas to international cricket matches, triathlons to golf tournaments, there's a sports event to captivate every visitor.
So, whether you're watching a match at Sabina Park or joining the revelry of a local football game, the spirit of Jamaica's sports scene is one you'll want to experience first-hand.
Top Sports Destinations in Jamaica
Sports in Jamaica are not just confined to stadiums; the entire island is a playground. Kingston, the capital city, stands out with its world-class sports facilities like Independence Park, which encompasses the National Stadium, a premier venue for athletics and football. For cricket aficionados, Sabina Park, home to many memorable international matches, is a must-visit.
If water sports are more your speed, you'll find the north coast, especially areas like Montego Bay and Ocho Rios, brimming with opportunities. From world-class golf courses to pristine waters perfect for sailing, diving, and surfing, Jamaica's diverse landscapes cater to an impressive array of sporting preferences.
Montego Bay Yacht Club: The Montego Bay sailboat Club, known for its picturesque marina and sailing activities, provides great facilities for sailboat racing and regattas. It's a popular destination for both local and international sailors.
Negril: This coastal town is famous for its stunning beaches and is an ideal location for water sports enthusiasts. Visitors can enjoy activities like windsurfing, parasailing, jet skiing, and paddleboarding along Negril's crystal-clear waters.
Runaway Bay Golf Club: Golf lovers can indulge in their favorite sport at the Runaway Bay Golf Club. This 18-hole championship course offers breathtaking views of the Caribbean Sea, making it a picturesque setting for a round of golf.
Blue Mountains: For adventure seekers and mountain bikers, the Blue Mountains provide thrilling trails and breathtaking landscapes. Cyclists can explore the challenging terrains while enjoying panoramic views of the lush Jamaican countryside.
Treasure Beach: Treasure Beach, on the south coast, is noted for its quiet environment and lovely beaches. It's a fantastic spot for kayaking and paddleboarding, allowing visitors to explore the calm waters and scenic coastline.
Manchester Golf Club: Manchester Golf Club, located near Mandeville, is one of Jamaica's oldest golf courses. It provides an excellent golfing experience in a quiet countryside environment, with its undulating hills and well-maintained fairways.
Trelawny Multi-Purpose Stadium: This multifunctional stadium in Trelawny serves as a hub for a variety of athletic events and activities. It has hosted international cricket matches, track and field events, and even music concerts, making it a versatile sports and entertainment venue.
Port Antonio: Port Antonio, known for its amazing natural beauty, provides chances for sports like as kayaking, snorkeling, and paddleboarding. The pristine waters of the Blue Lagoon and Frenchman's Cove are particularly popular among water sports enthusiasts.
Montego Bay Sports Complex: Montego Bay is home to a cutting-edge sports facility that accommodates a variety of sporting contests and activities. It features facilities for football, basketball, netball, and athletics, attracting athletes and sports enthusiasts from around the island.
Rose Hall Great House Golf Course: Situated near Montego Bay, the Rose Hall Great House Golf Course is set against the backdrop of a historic plantation. Golfers may enjoy a game of golf while learning about the area's rich history and natural beauty.
These destinations showcase the diversity of sports and recreational activities available throughout Jamaica, providing something for every sports enthusiast to enjoy.
Adventure Sports and Attractions
If you're in search of a rush of adrenaline, Jamaica's varied terrain offers unique opportunities for adventure sports. Mountain biking trails in the Blue Mountains provide challenging routes coupled with panoramic views that are nothing short of breathtaking. Meanwhile, Jamaica's rivers provide rafting and kayaking options, and its dazzling Caribbean seas are great for deep-sea fishing and jet-skiing.
Don't forget about the island's diving scene, which offers a world of discovery beneath the waves. Sites around Negril and Port Antonio are renowned for their vibrant coral reefs, teeming with marine life. For those with a head for heights, ziplining through the verdant rainforest canopy provides an exhilarating perspective on Jamaica's natural beauty.
Facilities and Accommodation Options
When it comes to accommodation, Jamaica offers a wide array of options to cater to sports tourists. Sports-oriented hotels like the Tryall Club in Montego Bay are equipped with golf courses, tennis courts, and fitness centers. For water sports enthusiasts, resorts in Negril and Ocho Rios offer diving and sailing facilities along with certified instruction.
Even if you aren't staying at a sports-oriented resort, don't worry: the island's various sports facilities are normally available to the public. In addition, many vacation homes are near golf courses, beaches, and other sporting events, so you'll never be far from the activity. The warm hospitality, coupled with the high-quality facilities, ensures that every sports tourist's stay in Jamaica is as enjoyable as it is exciting.
Jamaican Sports Tourism FAQ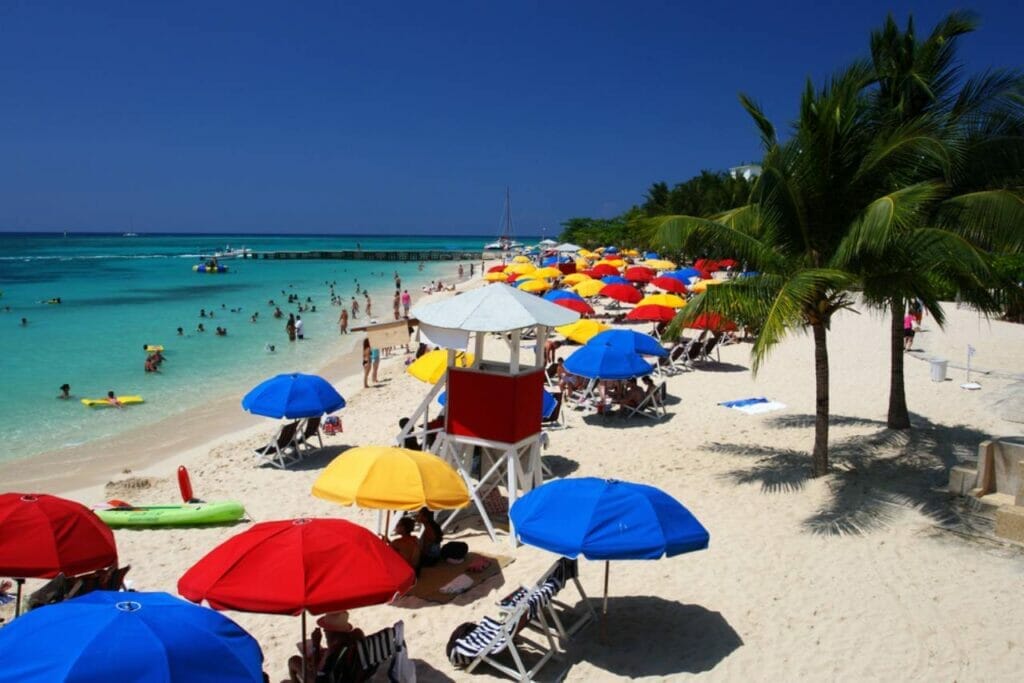 What Is Sports Tourism In Jamaica?
Sports tourism in Jamaica refers to the travel and leisure activities that revolve around participating in or spectating sports events on the island. It involves tourists participating in a variety of activities, including athletics, football, cricket, golf, water sports, and others. With its world-class sports facilities, diverse landscapes, and vibrant sports culture, Jamaica attracts tourists who seek active and immersive experiences in a tropical setting.
What Are Some Famous Sports In Jamaica?
Jamaica is renowned for its achievements in athletics, particularly sprinting. Track and field events, such as the Olympic Games and World Championships, have showcased Jamaican athletes' exceptional talents, including Usain Bolt and Shelly-Ann Fraser-Pryce. Cricket is also important in Jamaican sports culture, with renowned players such as Chris Gayle and Courtney Walsh adding to the country's success.
Why Is Jamaica The Ideal Tourist Destination?
Jamaica offers an unparalleled combination of natural beauty, vibrant culture, and sports attractions, making it an ideal tourist destination. The island's stunning beaches, lush mountains, and diverse landscapes provide a picturesque backdrop for various outdoor activities. Furthermore, Jamaica's rich sporting heritage, including its achievements in athletics and cricket, appeals to sports enthusiasts seeking unique experiences. The warm hospitality, vibrant music scene, and delicious cuisine further enhance the appeal of Jamaica as a top tourist destination.