The Jamaican Music Industry (and Its Global Reach)
The Jamaican music industry has evolved its own rhythm, one that echoes well beyond the island's sandy coastlines, much like a drumbeat. This little Caribbean island, which receives year-round sunshine, is not just a tropical paradise, but also a pulsing powerhouse of musical talent, the echoes of which can be heard all over the world.
Enveloped in this melody, let's dive deep into the heart of Jamaica's captivating music industry.
Introduction to the Jamaican Music Industry
The vibrant and charismatic Jamaican music industry is much like the island nation itself: full of life, rhythm, and an irresistible appeal that goes beyond borders.
Jamaican music has a long history of operating as both a source of entertainment and a vehicle for social and political development. Reggae, dancehall, ska, and dub are some of the popular genres that originate from this small but musically rich country.
Jamaican music has always had a significant global influence. Since the early 1960s, Jamaican performers like as Bob Marley, Peter Tosh, and others have left lasting footprints on the international stage, demonstrating the distinct style and message that Jamaican music delivers.
Today, this influence continues to grow, touching the hearts of listeners worldwide.
Major Record Labels and Studios
The throbbing nucleus of Jamaica's music business may be found in the heart of Kingston, the colorful city of Jamaica.
Several influential record labels and studios have emerged from here, such as Studio One, Island Records, and VP Records. These organizations have been critical in bringing Jamaican music to the rest of the globe.
Studio One, dubbed the "Motown of Jamaica," has produced some of the most renowned Jamaican singers, considerably contributing to the country's musical history.
Similarly, Island Records, founded by Chris Blackwell, played a crucial role in bringing reggae music, and specifically Bob Marley, to an international audience. These major labels and studios symbolize the vibrant, dynamic nature of the Jamaican music industry.
Music Education and Training Institutes
Edna Manley College of the Visual and Performing Arts: This prestigious institution offers programs in music, dance, drama, and visual arts, nurturing talented individuals and contributing to the development of Jamaica's arts and culture.
Alpha Boys' School: Alpha Boys' School, founded in 1880, has a long history of providing disadvantaged teenagers with education and practical training, with a strong focus on music and the performing arts.
Jamaica School of Music: The Jamaica School of Music, founded in 1961, offers comprehensive music education programs in classical, jazz, and traditional Jamaican music, fostering rising artists and preserving the country's musical history.
University of the West Indies (UWI) – Reggae Studies Unit: The UWI Reggae Studies Unit is dedicated to researching, documenting, and promoting the history, culture, and impact of reggae music across the world, as well as fostering academic engagement and preserving Jamaican musical legacy.
Jamaica Music Society (JAMMS): JAMMS is a collective management organization that represents the rights of Jamaican music creators, ensuring fair compensation and protecting the intellectual property of musicians and songwriters.
Influential Artists and their Impact
Bob Marley and the Wailers: Bob Marley and his band, the Wailers, rose to international prominence with their reggae music, bringing Jamaican culture and themes of solidarity and social justice to a global audience.
Buju Banton: Buju Banton is a Grammy-nominated reggae and dancehall performer who has made important contributions to the Jamaican music industry by fusing traditional reggae with modern sounds.
Sean Paul: Sean Paul's unique blend of dancehall and pop music brought Jamaican rhythms to the mainstream, achieving global success with hit songs like "Get Busy" and "Temperature."
Beenie Man and Bounty Killer: These dancehall artists played a pivotal role in popularizing the genre, shaping its evolution, and establishing Jamaica as a hub for dancehall music.
Toots and the Maytals: Toots and the Maytals were ska and reggae pioneers, their explosive performances and timeless tunes making an unmistakable influence on Jamaican music.
International Success Stories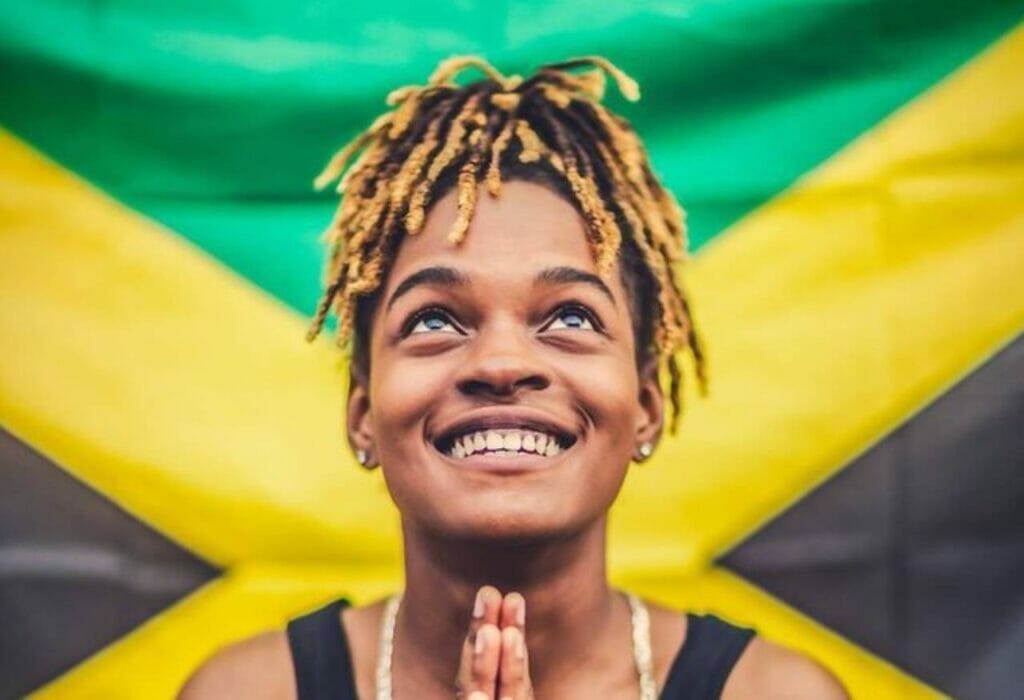 The global reach of Jamaican music is evident in the international success stories that have emanated from the island. The undisputed reggae king, Bob Marley, is arguably the most well-known Jamaican artist in the world. His music, infused with significant social and political implications, is still heard throughout the world.
Beyond Marley, numerous Jamaican artists have gained international acclaim. Shaggy and Sean Paul, for instance, have enjoyed remarkable global success in the pop and dancehall scene. Furthermore, Koffee, a young female artist, won a Grammy for Best Reggae Album in 2020, reinforcing the ongoing global appeal and influence of Jamaican music.
Challenges and Opportunities
Despite its global reach, the Jamaican music business is not without its obstacles. Piracy, a lack of effective copyright legislation, and a lack of financial resources are all factors that might hamper the growth of local artists and record companies. Furthermore, the worldwide music scene must adapt to the digital transition.
However, these challenges present opportunities for growth and innovation. Streaming services such as Spotify and Apple Music provide up new opportunities for Jamaican musicians to share their music with the rest of the globe, circumventing old boundaries. Similarly, the rise of music festivals and live concerts can help boost the industry's global visibility and promote cultural exchange.
The Future of the Jamaican Music Industry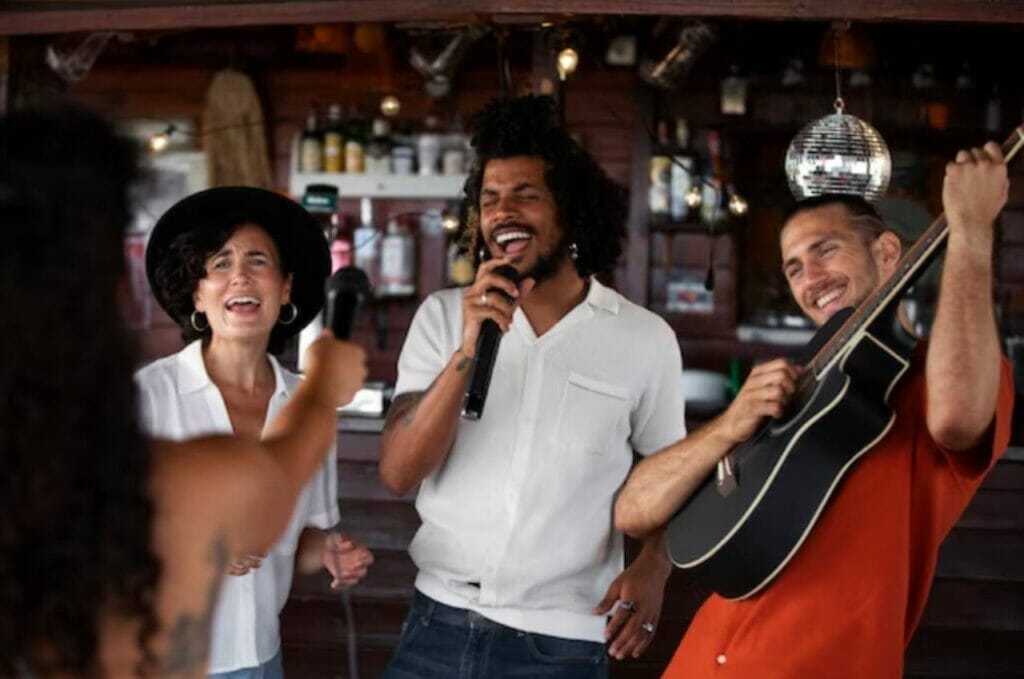 Looking ahead, it's certain that the Jamaican music industry's worldwide influence will continue to increase. The island's unique musical sound, its charismatic artists, and their rich storytelling continue to capture international attention. Yet, it's not just about maintaining the momentum; the future lies in innovating and adapting to changing global music trends.
The rising popularity of genres such as Afrobeat and the increased blending of musical styles present exciting opportunities. By integrating these sounds with the unique Jamaican rhythm and vibe, the Jamaican music industry can carve out new niches, reach new audiences, and maintain its influential position in the world music scene. The beat goes on, and so does the story of Jamaican music.
FAQ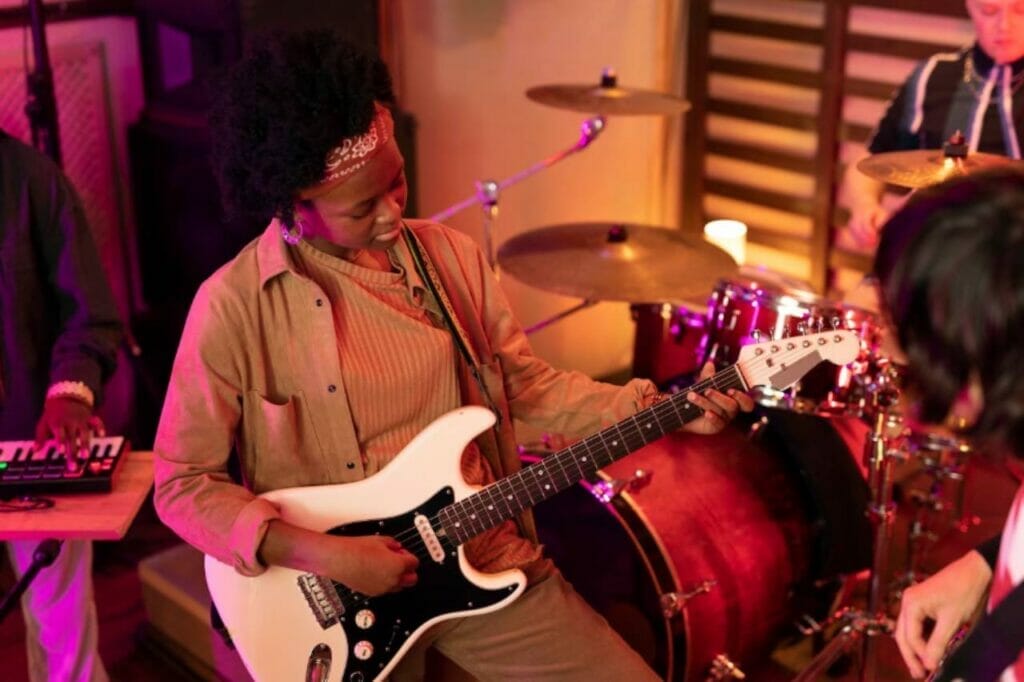 What Type Of Music Is Jamaica Known For?
Jamaica is most recognized for its distinct reggae, dancehall, ska, and dub music styles. These genres of music, notably reggae, are profoundly established in the nation's past, combining African and Caribbean rhythms with themes of social and political resistance.
Why Is Jamaica So Influential In Music?
Jamaica's influence in music stems from its rich musical culture, which has successfully reached global audiences. The lyrical content of Jamaican music often reflects social realities, offering a universally relatable message. Additionally, artists like Bob Marley have been instrumental in spreading Jamaican music worldwide.
What Is Jamaican Music Culture?
Jamaican music culture is a vibrant and powerful blend of sound, rhythm, and storytelling. It is an integral part of the nation's identity, often echoing themes of social and political discourse. Furthermore, music gatherings, such as concerts and festivals, serve as essential communal and cultural experiences, enriching the societal fabric of Jamaica.