Jamaican History and Culture (for Kids)
Did you know that Jamaica's story is a mix of influences from the Taino people, Africans, Europeans, and Asians? If not, keep reading as we step into the colorful world of Jamaica, where history and culture blend together like a delicious stew of flavors.
From its captivating music and mouth-watering food to its breathtaking landscapes and fascinating traditions, Jamaica has something for everyone. Get ready to embark on an exciting journey as we uncover fun facts, explore landmarks like Dunn's River Falls and the Blue Mountains, discover traditional games and activities.
Immerse ourselves in captivating folktales, and celebrate the remarkable achievements of famous Jamaicans like Usain Bolt and Bob Marley.
So, put on your dancing shoes, open your taste buds, and join us as we unravel the wonders of Jamaican history and culture!
Introduction to Jamaican History and Culture for Kids
Did you know Jamaica is like a stew, filled with a mix of different ingredients from all around the world? The history and culture of Jamaica are rich and diverse, with influences from the Taino people, the original inhabitants of the island, as well as African, European, and Asian cultures. Jamaica's unique blend of influences can be seen and felt in everything from its music and food, to its languages and festivals.
Fun Facts about Jamaica
Jamaica may be small, but it's full of surprises. Did you know it was the first tropical country to enter the Winter Olympics? Or that Jamaica was the first Caribbean country to gain independence from colonial rule in 1962? And don't forget that Jamaica is home to the fastest man and woman in the world – Usain Bolt and Shelly-Ann Fraser-Pryce!
Jamaican Geography and Landmarks
From soaring mountains to sun-soaked beaches, Jamaica is a wonderland for nature lovers. The Blue Mountains, the highest in the Caribbean, are a must-see, especially for the breathtaking sunrise view. Jamaica also boasts stunning landmarks like Dunn's River Falls, a beautiful waterfall that cascades into the Caribbean Sea, and the historic Port Royal, once known as the "wickedest city on earth" during the pirate era.
Traditional Jamaican Games and Activities
Fancy a game of "Ring Games" or "Dandy Shandy?" These traditional Jamaican games, filled with laughter and fun, have been part of children's playtime for generations. "Ring Games" is a singing game enjoyed at parties, while "Dandy Shandy" is a popular street game similar to dodgeball, sure to get your adrenaline pumping!
Jamaican Children's Literature and Folktales
Jamaican children's literature is rich in enchanting folktales and legends, passed down through generations. Among the most beloved characters is Anansi the Spider, a trickster figure whose clever antics often deliver important moral lessons. These stories not only spark imagination but also offer valuable insights into Jamaican society and culture.
Famous Jamaican Figures Kids Should Know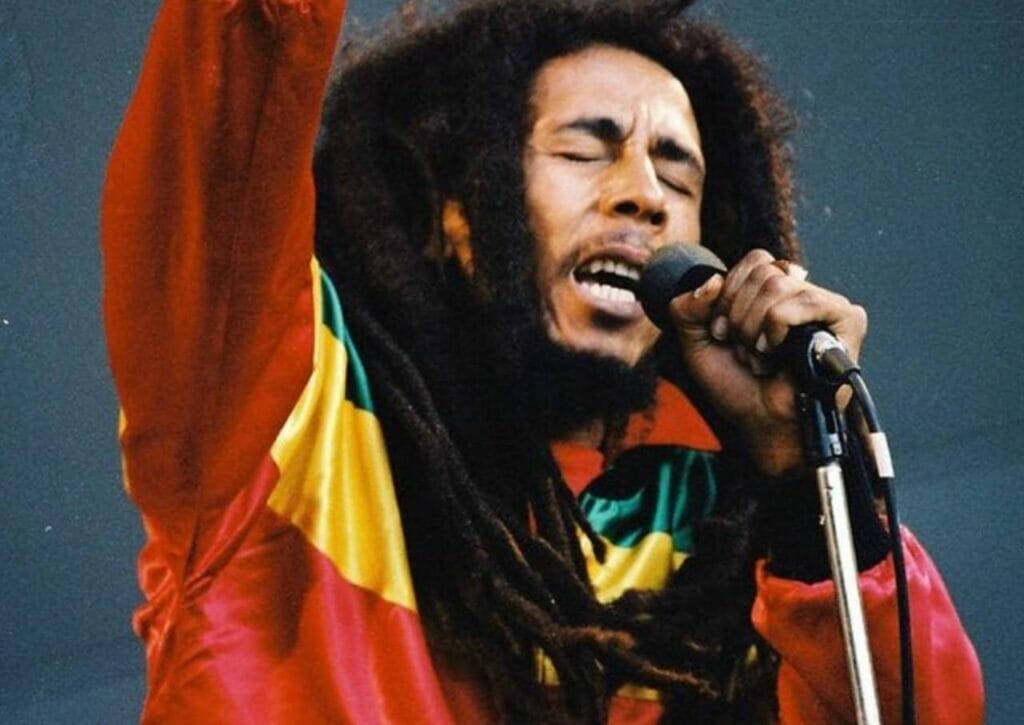 From track to the music stage, Jamaicans have made a significant impact globally.
Usain Bolt, known as the world's fastest man, and Bob Marley, the king of reggae music, are just two of many famous figures from Jamaica. Their contributions to sports and music respectively have left an indelible mark on the world.
Jamaican Music and Dance Forms for Kids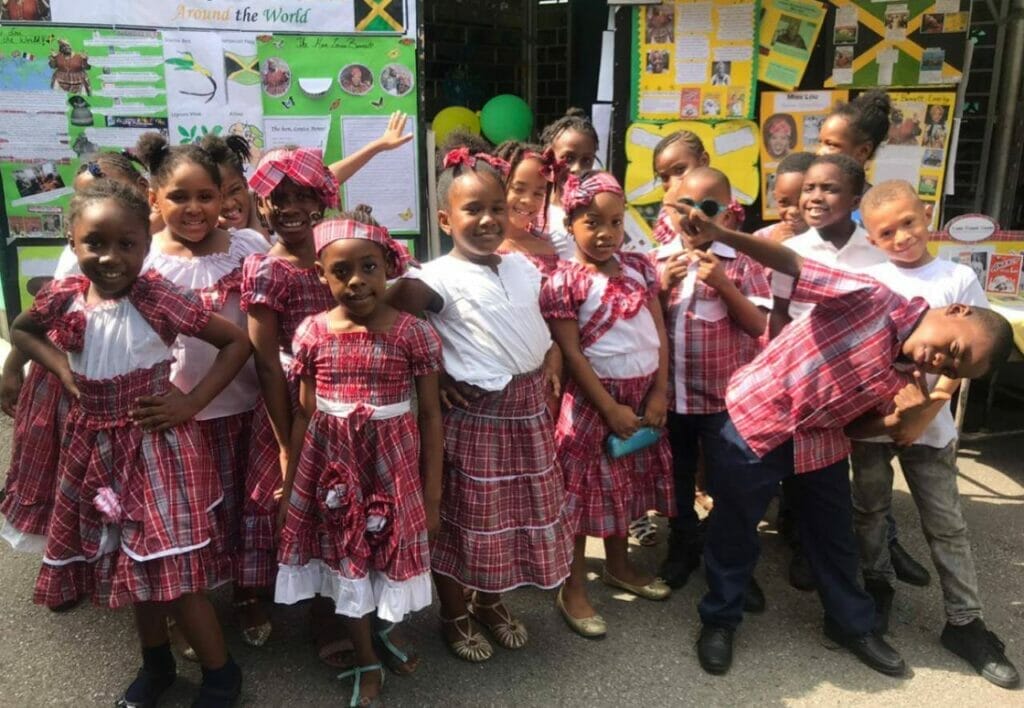 Jamaican music and dance offer a vibrant and engaging experience for kids. The infectious rhythms of reggae, ska, and dancehall, popularized by legends like Bob Marley, create an irresistible urge to move and groove. Traditional dances such as Kumina and Quadrille allow children to connect with Jamaica's African heritage while having fun and learning about cultural expression through movement.
Jamaican Food and Recipes for Kids
Embark on a delicious culinary adventure with Jamaican cuisine! Known for its distinctive jerk seasoning, Jamaican food tantalizes the taste buds with a fusion of flavors and spices. Kids can savor mouth-watering dishes like jerk chicken and explore popular treats like patties—savory pastries filled with meat or vegetables. For aspiring young chefs, experimenting with kid-friendly recipes such as sweet and fruity plantain fritters adds an extra sprinkle of excitement to the exploration of Jamaican gastronomy.
Jamaican Festivals and Celebrations Explained
Jamaican festivals and celebrations are vibrant expressions of the island's rich history and cultural heritage. The colorful costumes, energetic music, and lively atmosphere of events like Carnival create an immersive experience for all. Emancipation Day holds profound significance as it commemorates the end of slavery and stands as a testament to the resilience and triumph of the Jamaican people. Each festival offers a unique opportunity for children to embrace the joy, traditions, and heritage that define Jamaican culture.
Engaging Ways to Learn about Jamaican History and Culture
From books and movies to cooking and crafting, there are countless engaging ways to dive deeper into Jamaican history and culture. Consider reading a book about Anansi, watching a Jamaican movie, or cooking a traditional dish with your family. Virtual tours of historical sites, like the Bob Marley Museum or Port Royal, can also provide interactive learning experiences from the comfort of your home.
FAQ
What Is The History And Culture Of Jamaica?
Jamaica has a rich history and vibrant culture shaped by a diverse range of influences. The island was inhabited by indigenous Taino people before Christopher Columbus arrived in 1494. It was later colonized by the Spanish, then the British, and became a major center of the Atlantic slave trade. Jamaica gained independence in 1962 and has since developed a unique blend of African, European, and indigenous influences, expressed through its music, cuisine, language (Jamaican Patois), and cultural celebrations like Carnival and Reggae music festivals.
What Is The Simple History Of Jamaica?
Jamaica's history can be summarized as a series of colonial occupations and struggles for independence. Christopher Columbus arrived in 1494, followed by Spanish colonization and the importation of African slaves. The British seized control in the 17th century and established a plantation economy reliant on slave labor. Slavery was abolished in 1834, and Jamaica gained independence from Britain in 1962. Today, it is a sovereign nation with a vibrant culture and significant contributions to music, sports, and literature.
What Are Some Jamaican Culture And Traditions?
Jamaican culture is a lively fusion of African, European, and indigenous influences. The island is renowned for its music, particularly reggae, which originated with Bob Marley and has become a global phenomenon. Jamaican cuisine features flavorsome dishes like jerk chicken and ackee and saltfish. The people of Jamaica are known for their warm hospitality, vibrant festivals (such as Carnival and Junkanoo), colorful art, and distinctive language, Jamaican Patois. The country also excels in sports, with notable achievements in athletics and cricket.