Jamaican Cultural Heritage Preservation
Preserving Jamaican cultural heritage is more than an aesthetic endeavor; it is the safeguarding of a nation's soul. Rooted in history, arts, traditions, and values, this intricate tapestry reflects the struggles, triumphs, and aspirations of the Jamaican people.
Through preservation, future generations will grasp the essence of Jamaican identity and the vibrant blend of cultures that have shaped it over centuries.
Join us on a journey of reverence as we honor the timeless significance of Jamaican cultural heritage.
Introduction to Jamaican Cultural Heritage Preservation
Jamaica, an island nation steeped in rich history and vibrant culture, has always captivated the world with its unique charm. Yet, beneath its picturesque beaches and towering peaks lies a tapestry of traditions and heritage, deeply intertwined with its people's identity. Jamaican cultural heritage preservation is the endeavor of safeguarding this intricate weave of history, arts, practices, and values, a mission that truly encapsulates the spirit of Jamaica.
Preserving the cultural heritage of Jamaica goes beyond mere aesthetic appreciation. It's about maintaining the soul of a nation, a reflection of its people's struggles, triumphs, and aspirations. It is through preservation that future generations will understand the essence of Jamaican identity and the vibrant tapestry of cultures that have shaped it over centuries.
The Importance of Safeguarding Jamaican Traditions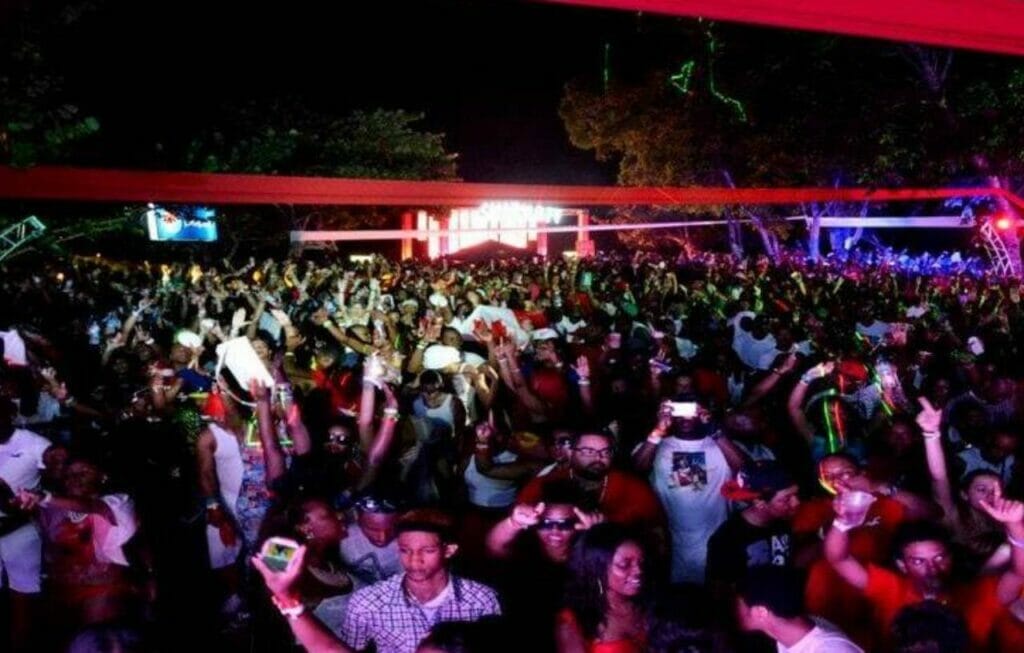 Traditions are the threads that weave together the cultural fabric of a society, providing continuity, a sense of identity, and a foundation for community cohesion. In Jamaica, traditions range from music and dance forms like reggae and ska, to cuisine, festivals, and oral histories. These are intrinsic elements of Jamaican life, echoing the diverse influences that have shaped the island's history.
Safeguarding these traditions is critical. Each one is a living testament to the resilience of the people, their history of resistance, adaptation, and creativity. Preserving these traditions ensures that they endure, providing a tangible connection to the past and a compass for future generations, instilling pride in their roots and nurturing a vibrant and diverse cultural landscape.
Historical Preservation Efforts and Sites
Historical preservation in Jamaica has long been a significant endeavor. Several historical sites across the island bear witness to Jamaica's past, from the colonial architecture of Spanish Town to the Maroon settlements in the Blue and John Crow Mountains. These sites offer glimpses into the island's historical narratives, each holding stories of conquest, resistance, and liberation.
Efforts to preserve these historical landmarks have involved meticulous conservation work, often requiring archaeological exploration, architectural restoration, and a careful balance between preservation and modernization. These endeavors not only safeguard the physical markers of the past but also provide an educational resource for locals and visitors alike, making history come alive in the most authentic way.
UNESCO World Heritage Sites in Jamaica
The Blue and John Crow Mountains became Jamaica's first UNESCO World Heritage Site in 2015. This region is a testament to the resilience of the island's Maroon communities, descendants of enslaved Africans who escaped the plantations and established free societies in these mountains. This unique blend of natural and cultural significance makes it a critical site for Jamaican cultural heritage preservation.
UNESCO recognition doesn't only confer international prestige. It also promotes awareness of the site's cultural and historical significance, attracting sustainable tourism, investment, and bolstering conservation efforts. This attention ensures the survival of these places for future generations, preserving stories of courage, survival, and cultural identity that could otherwise be lost to time.
Cultural Organizations and Their Contributions
Several cultural organizations in Jamaica play key roles in heritage preservation. The Jamaica National Heritage Trust (JNHT), for example, is instrumental in identifying, preserving, and promoting the country's heritage sites. Their work extends to research, community involvement, and promoting sustainable tourism practices.
Similarly, the Institute of Jamaica actively encourages the promotion and preservation of Jamaican culture through various museums, exhibitions, and research initiatives. These organizations are crucial for cultural preservation, fostering an appreciation for Jamaica's diverse heritage and ensuring that its tangible and intangible cultural assets are valued, protected, and enjoyed by all.
Documentation and Archiving of Jamaican Culture
Documentation and archiving play an essential role in preserving cultural heritage. They are the tangible records of a culture's existence and evolution, containing everything from historical documents, photographs, audiovisual materials, to artistic expressions. These archives are invaluable resources for researchers, historians, and the general public, offering a window into Jamaica's past and a tool for understanding its present.
Institutions like the National Library of Jamaica serve as custodians of this historical record. They collect, preserve, and provide access to a vast collection of documents, books, maps, photographs, and other materials related to Jamaican history and culture. Their efforts ensure that the memory of the nation is preserved, accessible, and can inform current and future cultural practices.
Revitalizing Traditional Practices and Art Forms
Jamaica's cultural heritage is a mosaic of art forms and practices, each with its unique rhythm, color, and narrative. However, with globalization, some of these traditional practices face the risk of being lost. Revitalization efforts aim to breathe new life into these traditions, rekindling interest and ensuring their survival.
Whether it's through workshops teaching traditional pottery in Accompong, Maroon storytelling sessions, or festivals celebrating Jamaican folk music, these initiatives are about more than entertainment. They keep cultural expressions alive, passing on skills and knowledge that have been handed down over generations. This promotes a living connection to the past, deepening understanding, appreciation, and the continuation of Jamaica's diverse cultural heritage.
Community Initiatives for Cultural Preservation
Community-led initiatives have proven incredibly effective in preserving cultural heritage. These projects often have a deeper understanding of the local context and can create culturally sensitive preservation strategies. They also foster a sense of ownership and pride within the community, ensuring that preservation efforts are sustainable in the long term.
In Jamaica, community initiatives have helped restore historic buildings, revive traditional festivals, and even digitize oral histories. These grassroot movements are often the lifeblood of cultural preservation, bridging gaps between generations, fostering community cohesion, and nurturing a shared cultural identity that transcends the boundaries of time.
Education and Awareness for Future Generations
Education is one of the most powerful tools in the preservation of cultural heritage. By integrating cultural education into school curricula, future generations develop an understanding and appreciation of their cultural roots, instilling a sense of responsibility to protect this heritage.
Several initiatives in Jamaica have successfully harnessed this approach, such as the inclusion of Jamaican history and culture in the national curriculum, and the organization of heritage tours and exhibitions for students. This instills a sense of pride and belonging, while equipping young Jamaicans with the knowledge and passion to become the custodians of their heritage.
The Ongoing Challenges and Future Prospects of Jamaican Cultural Heritage Preservation
Despite the considerable efforts made, cultural heritage preservation in Jamaica is not without its challenges. Issues such as limited funding, climate change, urban development, and globalization pose significant threats. However, these challenges also pave the way for innovative solutions, such as digital archiving, sustainable tourism, and community-led conservation efforts.
The future of cultural heritage preservation in Jamaica is thus twofold. It involves not only confronting these challenges but also leveraging opportunities to reinforce the value of cultural heritage. As Jamaica continues to navigate this path, the preservation of its cultural heritage remains a testament to the resilience, creativity, and spirit of its people.
FAQ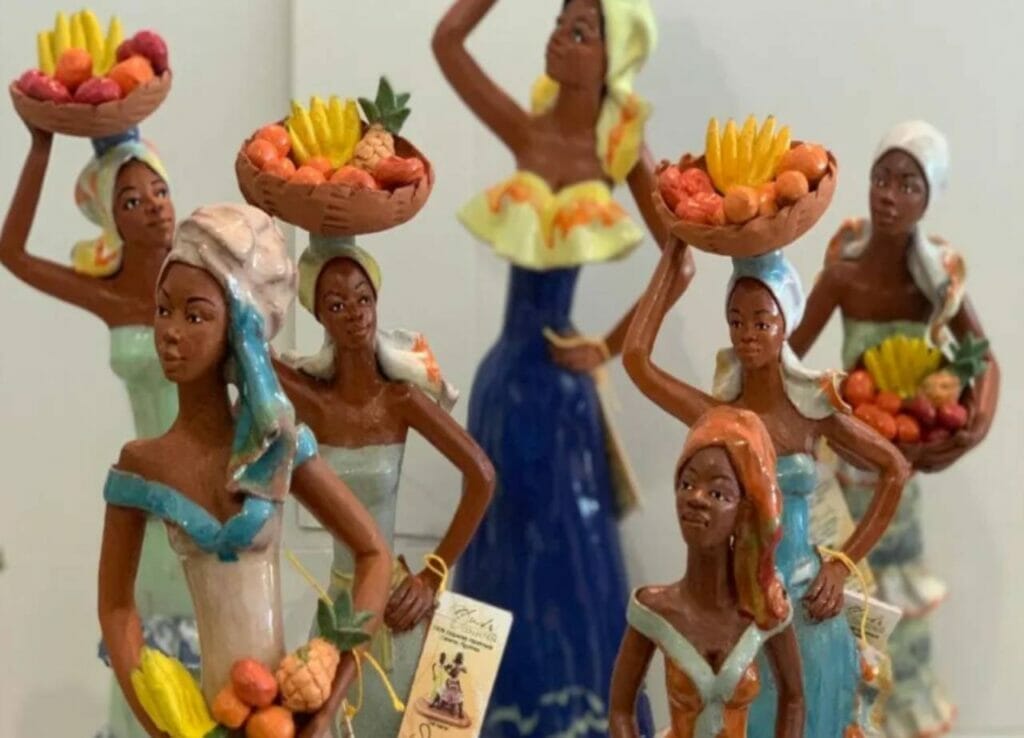 What Are Some Examples Of Cultural Heritage Preservation?
Cultural heritage preservation includes tangible and intangible examples. Tangible forms include restoration of historic buildings, conservation of art and artifacts in museums, and protection of archaeological sites. Intangible preservation entails safeguarding traditions, languages, and practices, like traditional craftsmanship or oral storytelling traditions.
What Is The Best Way To Preserve Cultural Heritage?
The preservation of cultural heritage is best achieved through a comprehensive approach that blends legislative action, community involvement, and education. Strong legislation ensures protection of historical sites and traditions, while active community participation fosters a sense of ownership and pride. Education plays a crucial role by fostering understanding and appreciation of cultural heritage among younger generations.
What Is The Cultural Heritage Of Jamaica?
Jamaica's cultural heritage is a vibrant blend of influences reflecting the island's rich history. It includes elements of African, Taino, British, and East Indian heritage. This diversity is reflected in the country's music (like reggae and dancehall), its food (such as ackee and saltfish), its language (Jamaican Patois), and numerous cultural traditions and festivals like Jonkonnu and Emancipation Day celebrations.