Jamaican Art Market & Investment Opportunities
The Jamaican art market is a vibrant and diverse scene that is gaining recognition on the global stage. From its rich cultural heritage to emerging contemporary talents, Jamaican art offers a captivating blend of styles and influences.
As the value of Jamaican artworks continues to rise, there are increasing investment opportunities for collectors and investors. 
However, navigating the art market requires careful consideration of factors such as artist reputation, rarity, and provenance. Beyond financial gains, investing in Jamaican art is an opportunity to become part of the island's cultural narrative.
The digital revolution has also impacted the art market, with online galleries and NFTs opening up new avenues for showcasing and monetizing Jamaican art. 
The intersection of art and technology is shaping the future of this thriving market.
Overview of the Jamaican Art Market
In the world of art and culture, the Jamaican art market is an exceptional gem, brimming with vivacity and richness. Its roots run deep into the island's vibrant history, reflecting a potpourri of influences – from the native Taino tribes and African heritage to colonial and contemporary inputs. The local art scene is a captivating blend of various styles, with a generous dose of unique Jamaican flair. Painting, sculpture, pottery, textiles, and even digital art are all part of the market's diversity.
On the global stage, Jamaican art is increasingly gaining recognition and appreciation. Auction houses and art galleries worldwide are showcasing Jamaican works, highlighting their uniqueness and cultural value. Renowned Jamaican artists like Edna Manley, Albert Huie, and Barrington Watson have opened the doors for younger, emerging talents, turning the global spotlight on Jamaica's flourishing art scene. The result is a thriving market, buzzing with potential for collectors, investors, and art enthusiasts alike.
Investment Opportunities in Jamaican Art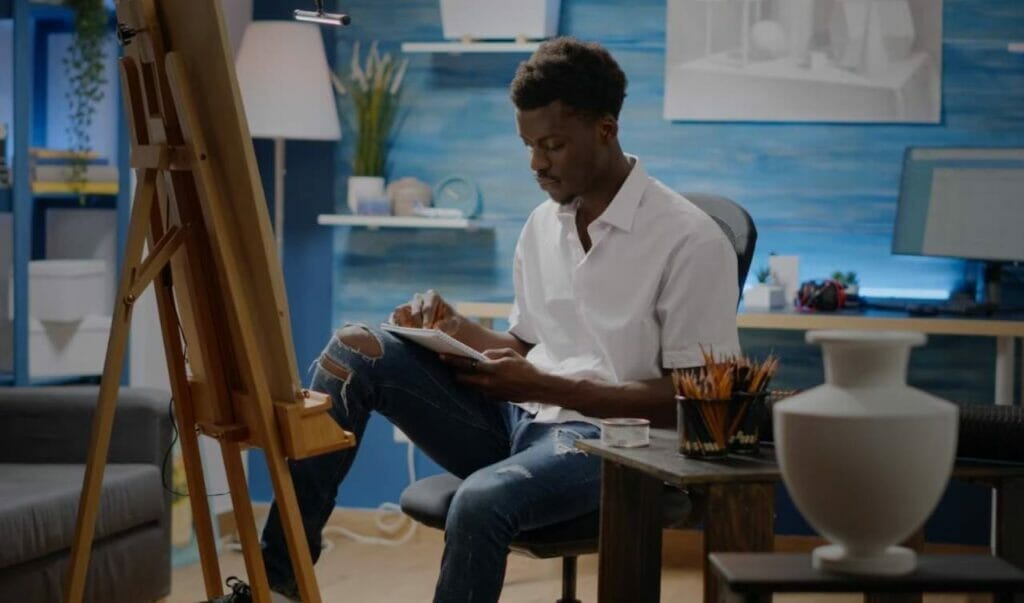 Delving into the world of art investment, the Jamaican art market offers a host of opportunities. The growing international recognition of Jamaican artists and their work is driving up the value of their pieces. This provides a unique chance for investors to acquire works with promising appreciation potential. From established artists with a strong track record to promising newcomers who are making waves, there is a broad spectrum of investment options available.
However, like any investment, the art market comes with its complexities. Artist reputation, rarity, condition, and provenance are all important factors in establishing the value of a piece.Art enthusiasts looking to invest in Jamaican art should consider these factors along with their personal affinity for the work. The vibrant Jamaican art scene is more than just an investment platform—it's a cultural journey. So while the financial gains can be rewarding, the true value lies in becoming a part of Jamaica's rich and dynamic cultural narrative.
Diverse Art Forms: Painting, sculpture, pottery, photography, and mixed media are some of the forms and materials used in Jamaican art. By investing in various art genres, investors may explore and diversify their portfolios.
Well-known Jamaican Artists: The Jamaican art scene boasts internationally recognized artists whose works have garnered critical acclaim and attention. These artists include the legendary Barrington Watson, Albert Huie, and Edna Manley, whose pieces have been featured in prestigious galleries and museums worldwide.
Rising Stars: In addition to established artists, the Jamaican art market is also witnessing the emergence of talented newcomers who are making waves with their unique perspectives and artistic expressions. Artists such as Ebony G. Patterson, Leasho Johnson, and Olivia McGilchrist are gaining recognition and attracting interest from collectors and investors alike.
Jamaican Cultural Heritage: Jamaican art is strongly anchored in the colorful cultural legacy of the island, reflecting its history, customs, and social dynamics. By investing in artworks that embody the spirit of Jamaican culture, investors may support and contribute to the preservation and development of Jamaican culture.
Global Demand: The international demand for Jamaican art is on the rise, fueled by the growing interest in diverse and underrepresented art movements. Investors can tap into this global market and potentially benefit from the increasing value and demand for Jamaican artworks.
Artistic Innovation and Experimentation: Jamaican artists are known for their innovative and experimental approaches to art. They often blend traditional techniques with contemporary influences, resulting in unique and captivating works. Investing in Jamaican art allows individuals to be part of the evolving artistic landscape and support groundbreaking artistic endeavors.
Cultural Exchange and Collaboration: Investing in Jamaican art opens up avenues for cultural exchange and collaboration. Many Jamaican artists take part in international exhibits, residencies, and collaborations, allowing collectors to interact with artists on a global scale and contribute to the cross-pollination of ideas and artistic practices.
Accessible Price Points: While some established Jamaican artists command high prices for their artworks, the Jamaican art market also offers investment opportunities at various price points. Collectors and investors can find promising works by emerging artists that align with their budget and investment goals.
Art Appreciation and Education: Investing in Jamaican art not only offers the potential for financial gains but also allows individuals to deepen their understanding and appreciation of art. It provides an opportunity to learn about the rich cultural context behind the artworks, engage in art conversations, and develop a discerning eye for quality and aesthetic value.
Social Impact: Investing in Jamaican art can have a broader social impact by supporting local artists, galleries, and art institutions. It helps to expand and sustain the Jamaican art ecosystem by creating an atmosphere in which artists may survive, produce, and contribute to the socioeconomic development of their communities.
Notable Jamaican Artists and Their Works
A conversation about Jamaican art would be incomplete without mention of the figures who've helped shape it. Edna Manley, often referred to as the "Mother of Jamaican Art," was instrumental in cultivating the island's artistic identity. Her bronze and stone sculptures, inspired by African and Caribbean themes, continue to command respect and admiration. Another standout figure, Albert Huie, affectionately known as the 'Father of Jamaican painting', is renowned for his vivid landscapes and portraits that encapsulate Jamaican life and culture.
Among the newer generation, Ebony G. Patterson has carved out a name for herself on the international stage. Her mixed-media works explore themes of identity, class, and race, often through the lens of Jamaican dancehall culture. Then there's Leasho Johnson, who uses pop art and graffiti to challenge societal norms and ignite conversations around gender and sexuality. These artists, among many others, not only offer captivating works for collectors but also represent the dynamic and evolving nature of the Jamaican art market.
Practical Advice for Investing in Jamaican Art
Investing in Jamaican art may be a financially and culturally beneficial investment. However, like any investment, it requires research and due diligence. Authenticating artwork, understanding its provenance, and getting it valued are key steps in the process. Local art galleries, auction houses, and established art consultants can be valuable resources. Online platforms, such as the National Gallery of Jamaica's blog, also offer a wealth of information.
While the financial aspects are critical, it's also essential to invest in what you love. Art is both an emotional and a financial investment. Therefore, attending art fairs, exhibitions, and artist workshops in Jamaica can provide valuable insights into the pieces that resonate with you. Lastly, once you've made a purchase, ensure that you have adequate art insurance coverage. Art, particularly when it's an investment, needs to be protected against potential damage or loss.
Impact of Digitalization on the Jamaican Art Market
The digital revolution has not spared the Jamaican art market. The advent of online galleries and virtual exhibitions has opened new avenues for showcasing Jamaican art to a global audience. Artists no longer rely solely on traditional galleries to display their works; they can reach potential buyers and investors worldwide, thanks to digital platforms. This has significantly broadened the market reach and created a more inclusive and diverse art scene.
Moreover, the rise of NFTs (Non-Fungible Tokens) and digital art has presented a new frontier in the Jamaican art market. Artists are exploring these digital avenues to monetize their work, attracting a new demographic of tech-savvy art enthusiasts and investors. This nexus of art and technology is changing the future of the Jamaican art industry, opening up new opportunities for artists, collectors, and investors alike.
FAQ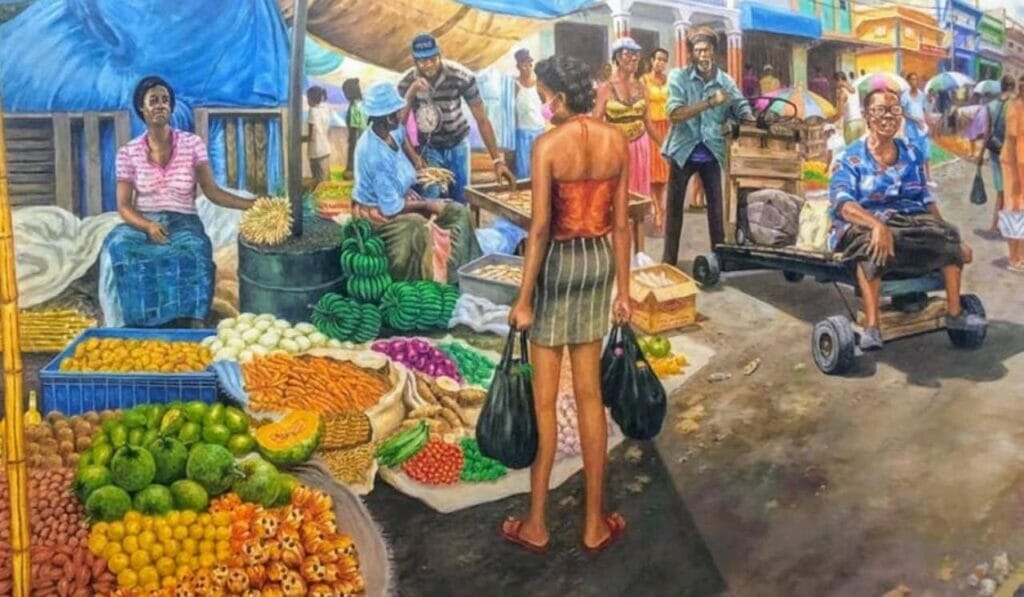 What Type Of Art Is Jamaica Known For?
Jamaica is well-known for its varied spectrum of artistic expressions, which include painting, sculpture, pottery, photography, and mixed media. However, it is most known for its brilliant and colorful paintings, which frequently represent scenes from ordinary life, landscapes, folklore, and the Jamaican people's rich cultural history.
What Is The Origin Of Jamaican Art?
Jamaican art has a rich and complex origin influenced by the country's history and cultural diversity. The artistic traditions of the indigenous Taino people, who inhabited the island before European colonization, laid the foundation. With the arrival of Europeans, artistic influences from Africa, Europe, and Asia merged with local traditions, resulting in a unique blend of artistic expressions that define Jamaican art.
What Is The Jamaican Drawing Style?
The Jamaican drawing style is characterized by its boldness, expressiveness, and use of vibrant colors. It often incorporates elements of realism, but with a distinctive and energetic flair. Jamaican painters use a range of approaches, such as bold lines, rich textures, and an emphasis on portraying the spirit of the subject matter, whether it's portraiture, landscapes, or cultural symbols. The drawing style reflects the island's lively spirit and diverse cultural influences.